12 Christmas Desserts that Aren't Cookies! Everything from sweet treats like puppy chow, Christmas crack, and fudge to elegant desserts like red wine chocolate pudding pie and everything in between!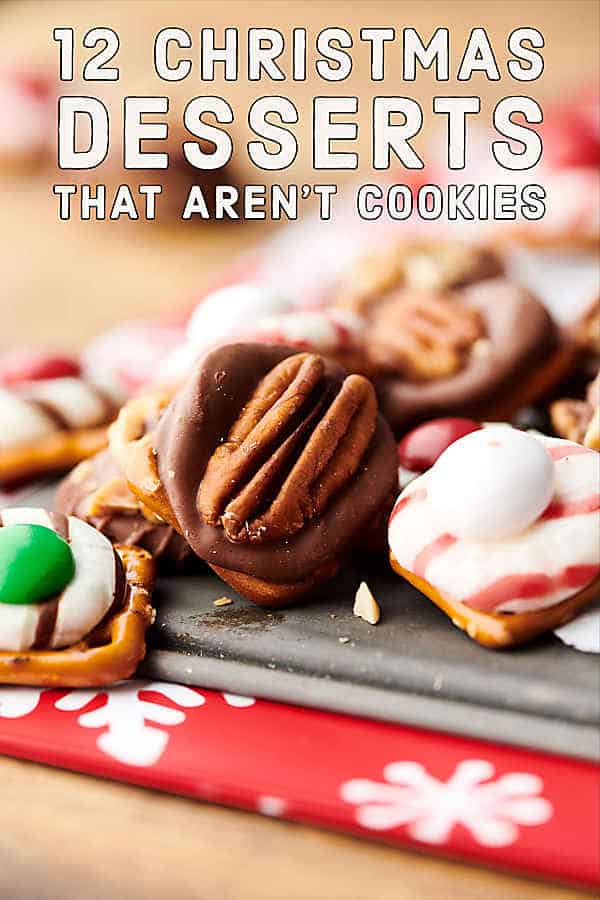 If you're all cookied out from my 10 Christmas Cookie Recipes post, have no fear, because today we're talkin' about all the other yummy Christmas desserts that aren't cookies!
Whether you're looking for sweet treats to package up for edible gifts or looking for an elegant dessert to end your special Christmas meal, I've got you covered!
Easy Pretzel Turtles
These Pretzel Turtles are made FOUR ways and make the perfect sweet and salty holiday treat! Mini pretzels are loaded up with various chocolates, candies, and toppings, then baked to perfection.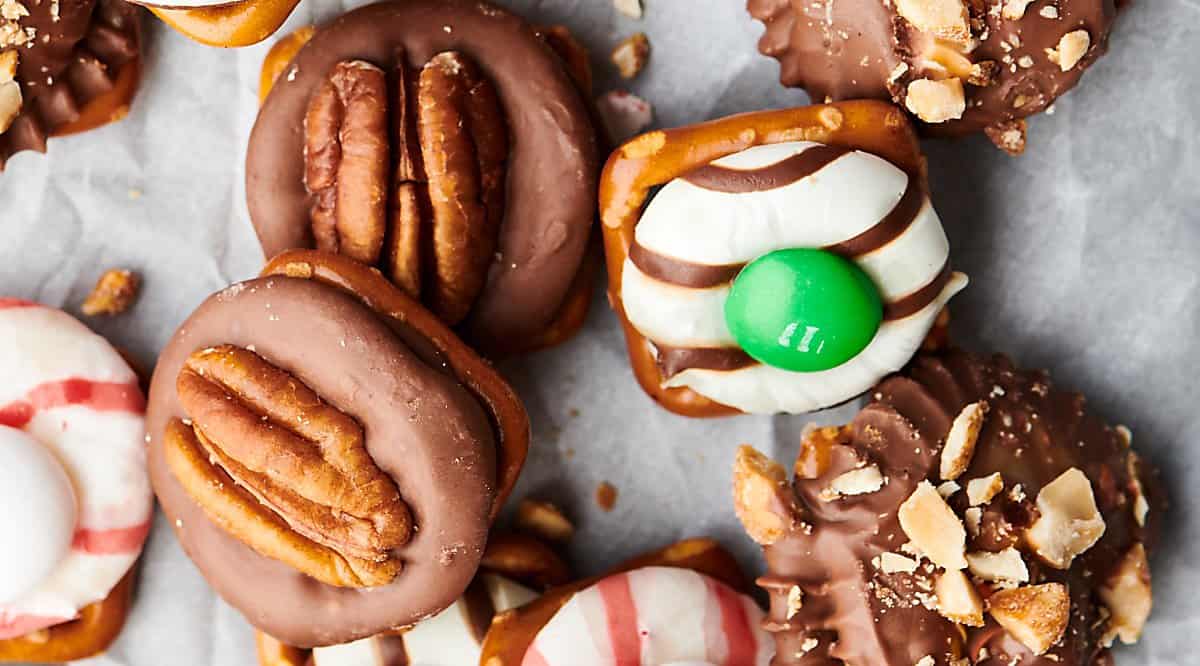 Get The Recipe
Merry Christmas and Happy Holidays!
– Jennifer