Whether you want sweet or savory, we've got your Christmas brunch covered with these 10 Easy Christmas Brunch Recipes!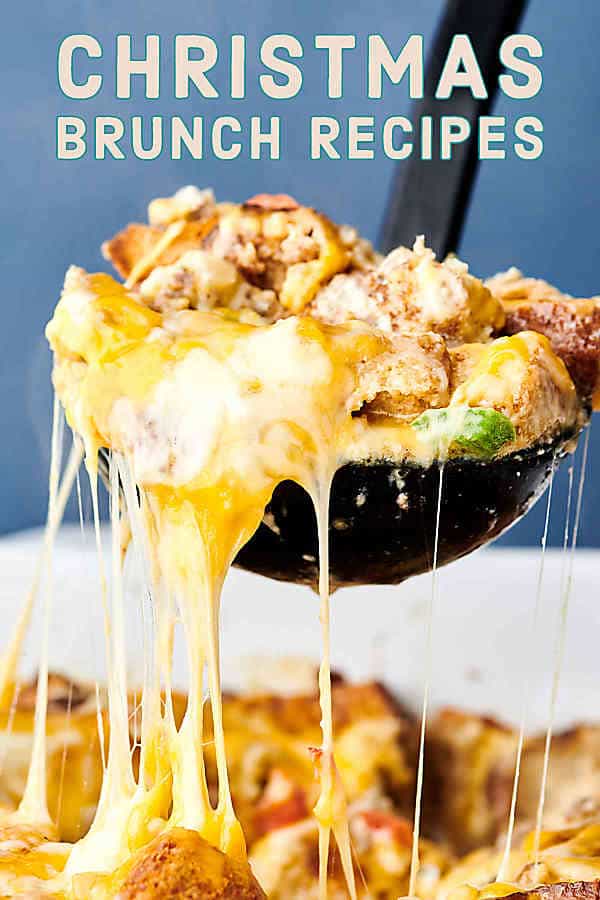 My family was VERY big on traditions growing up. Christmas morning was no exception. My siblings and I would wake up early, wait at the top of the stairs, then when we got the "ok" from our parents, run down to see what Santa brought us.
We got to open our stockings, but before we could open the rest of our presents under the tree, we ate breakfast.
My mom always made something savory AND something sweet, so today, I've done the same. Whether you're craving something sweet or something savory for Christmas brunch, I've got you covered!
Savory Christmas Brunch Recipes
This Overnight Breakfast Sausage Casserole can be prepped and made the night before! Store it in your fridge overnight and bake the next morning. Quick, easy, and loaded with sausage, peppers, onions, toasted bread, eggs, milk, and of course, cheese!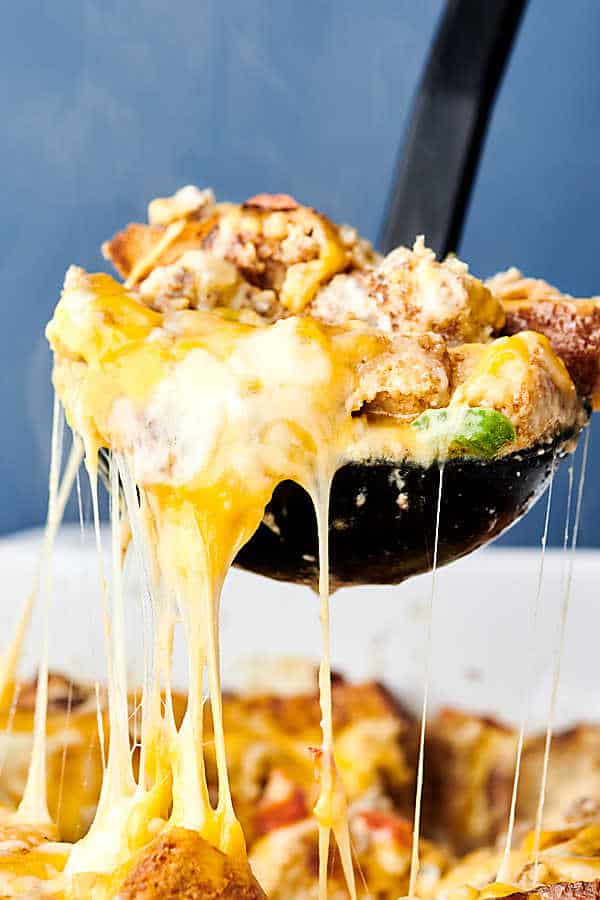 This Crockpot Breakfast Casserole is great for easy week breakfasts OR weekend holiday brunches! Full of hash browns, sausage, black beans, TWO kinds of cheese and loads of spices, this casserole is quick, easy, and so yummy! Bonus! It's gluten free!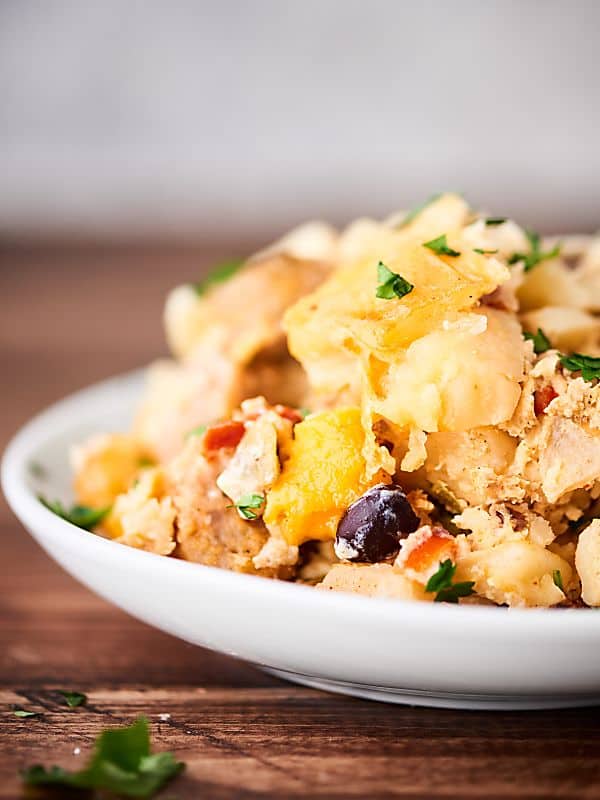 This Easy Biscuits and Gravy recipe is a great, cozy recipe for breakfast or dinner! Pillsbury Grands! get smothered in the creamiest sausage gravy!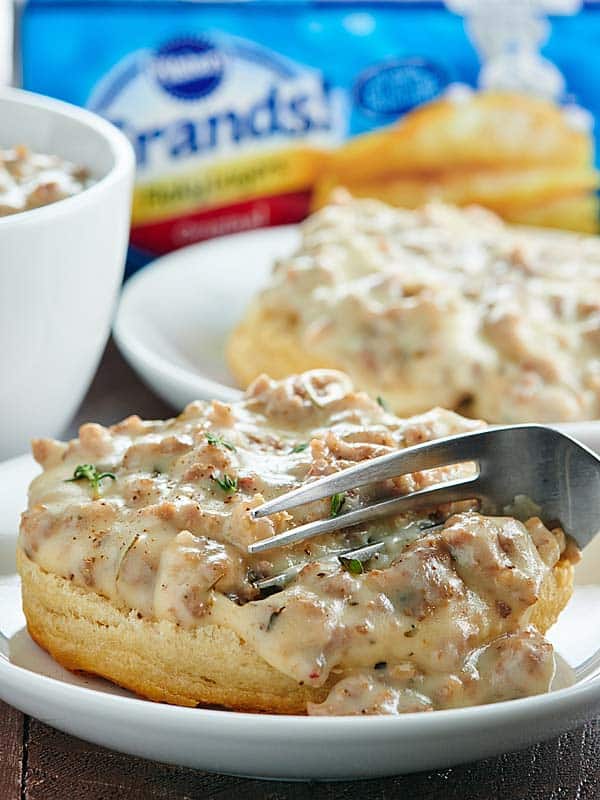 This Ham and Cheese Breakfast Casserole Recipe is SO quick & easy (less than 10 minutes of prep) and full of hash browns, eggs, ham, and plenty of cheese!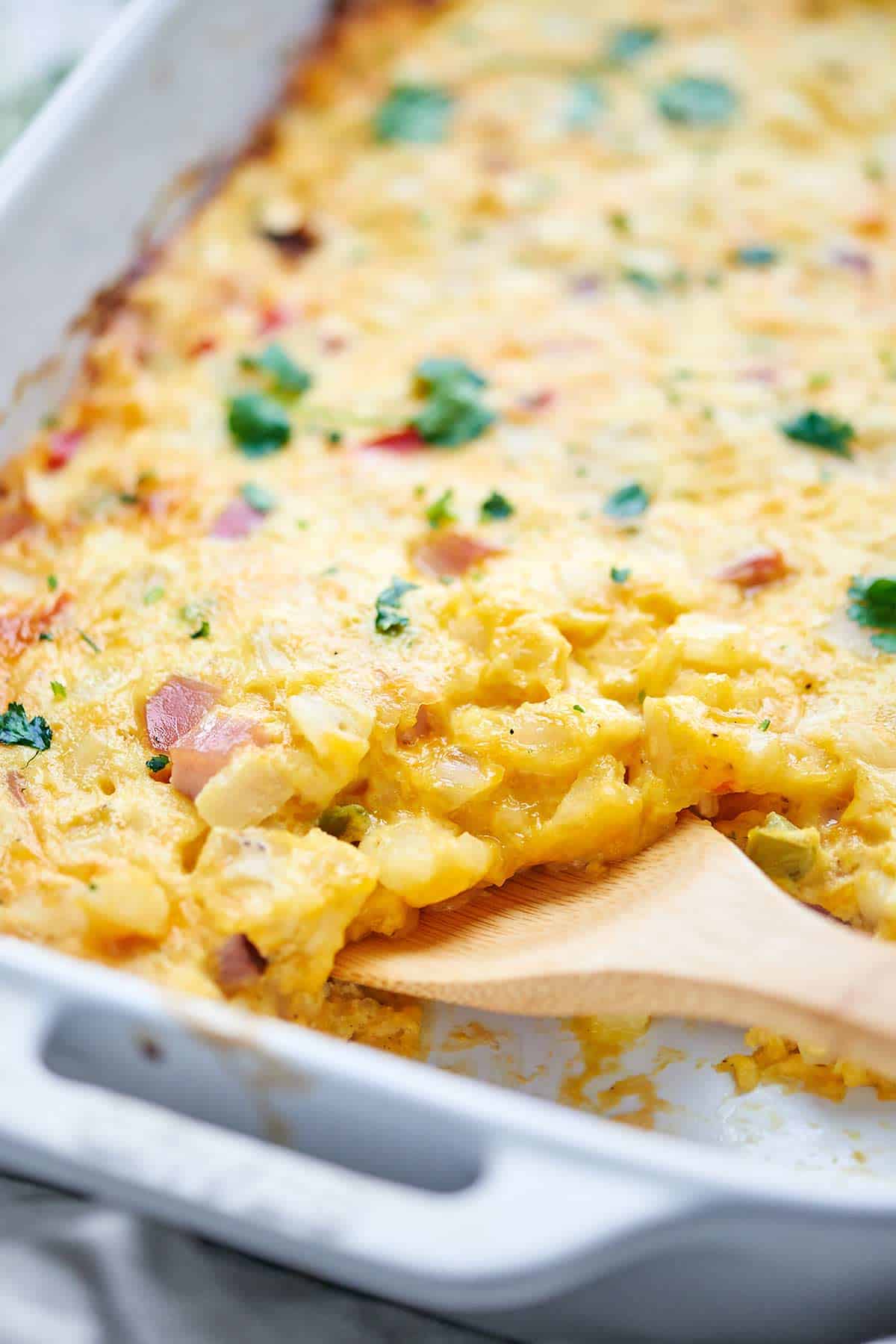 This Waffle Sausage Breakfast Casserole requires minimal prep and is loaded with waffles, sausage, eggs, cheese, and maple syrup! Sweet/savory brinner perfection!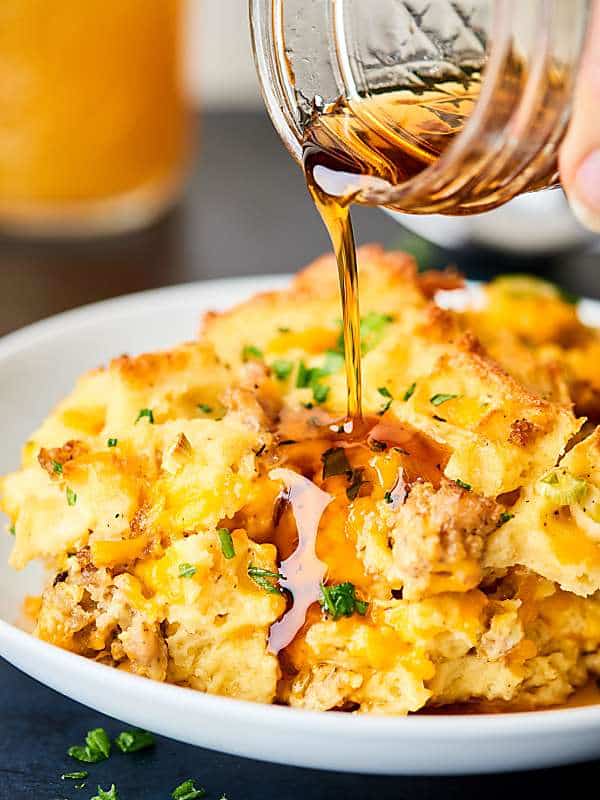 Sweet Christmas Brunch Recipes
This Easy Pumpkin Coffee Cake is perfect for your fall breakfasts and brunches! Spice cake mix + pumpkin puree, cinnamon, pecans, and a maple icing!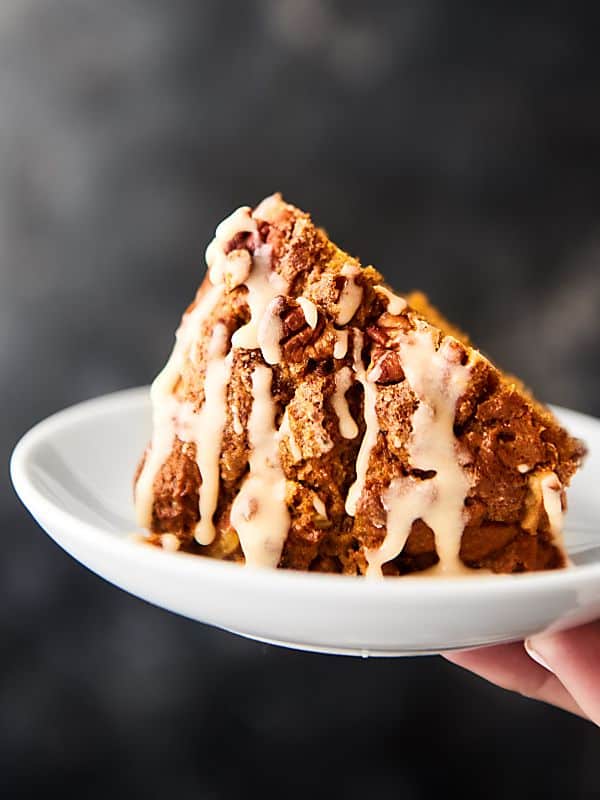 Cinnamon rolls just got easier with this crock pot cinnamon roll casserole recipe! Pre-made biscuit dough is cooked low and slow with sugar, cinnamon, optional pecans, and served with the BEST homemade cream cheese frosting.
These Coffee Cake Muffins are perfectly cinnamon-y, fluffy, tender, moist and are stuffed with a brown sugar, cinnamon filling! Great for a cozy, Saturday brunch!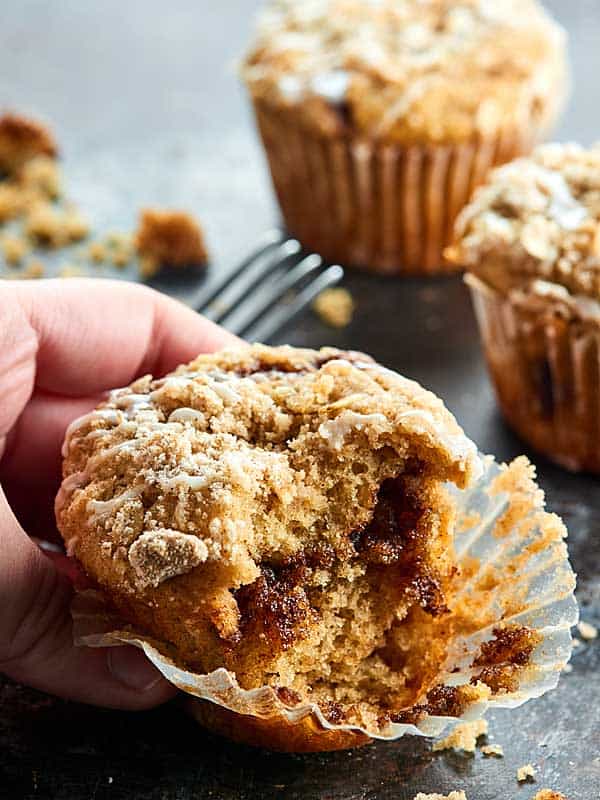 You guys are gonna FLIP for these classic Buttermilk Pancakes. Only 8 ingredients for ultra fluffy, perfectly sweet, incredibly easy pancakes!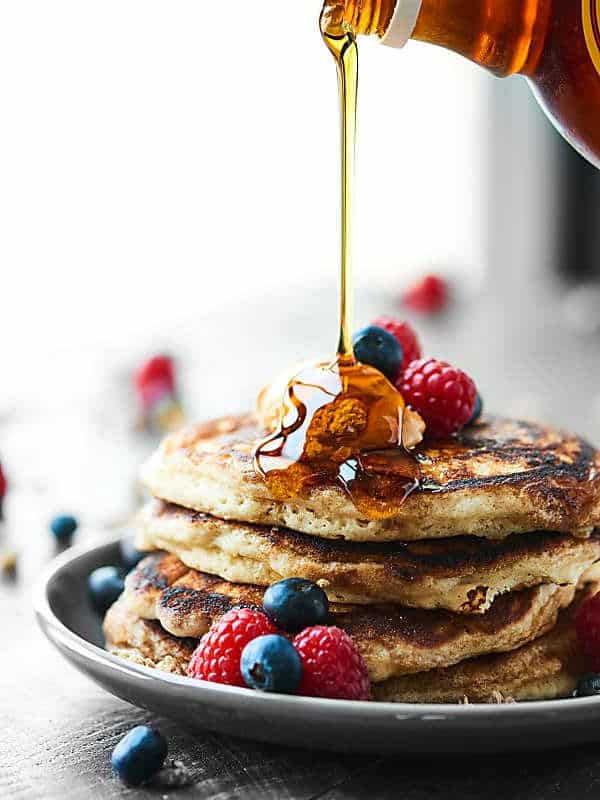 This coffee cake recipe is SO yummy with the cinnamon sugar-y, crunchy pecan streusel and smothered in a sweet, warm, maple-y glaze!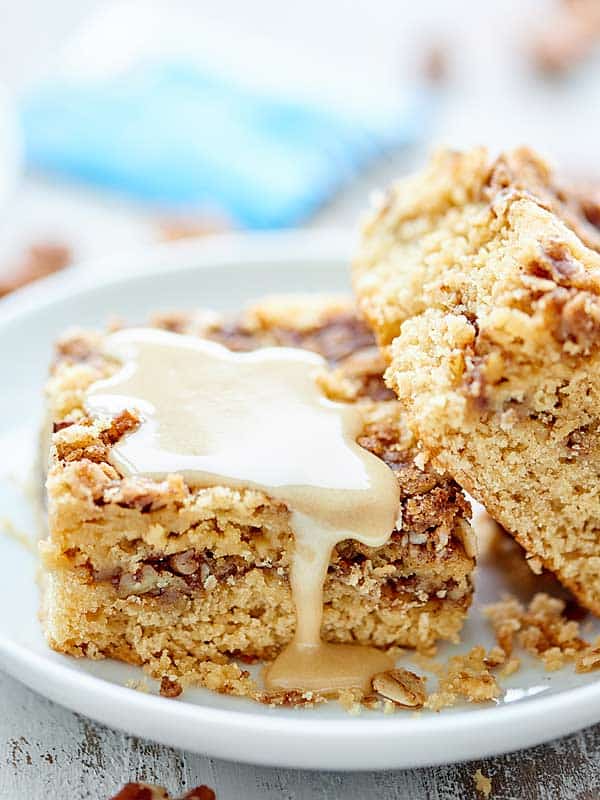 Looking for more? Here are all our Christmas breakfast recipes.
– Jennifer