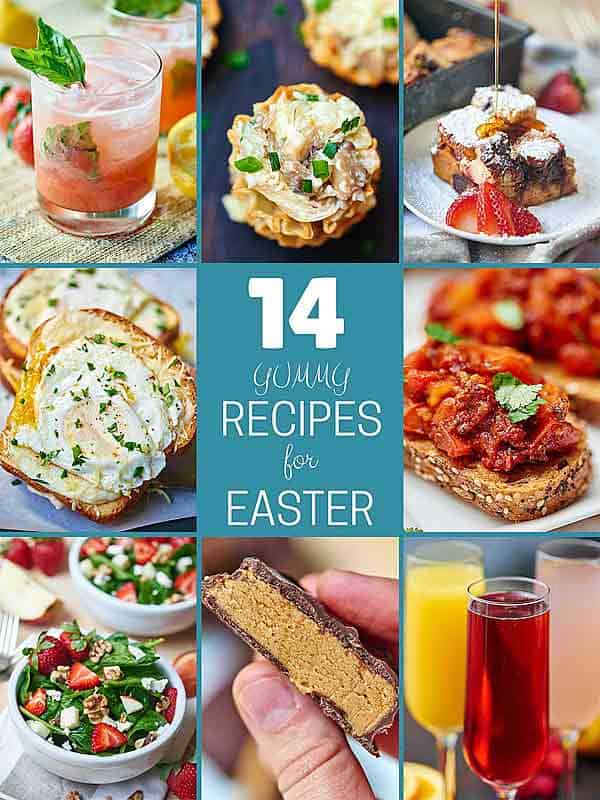 Can you believe that Easter is only a few days away? I feel like we were just celebrating New Year's, Valentine's Day, and my birthday! Where does the time go? This year, Trevor and I will be down in Portland hanging out with our friends, Casey and Sondra, and I could not be more excited! I have no idea what we're doing, but if there's any cooking involved, I have plenty of recipes that will definitely fit the bill!
Whether you celebrate Easter or not, today, I've gathered up some great Spring recipes that would be perfect for this Sunday's (or any Sunday's!) Brunch, Appetizers, Dinner, Dessert, and Drinks! 🙂 
Yummy Easter Recipes for Brunch:
Easter brunch is one of my favorites. Growing up, we'd have all sorts of casseroles before going on a gigantic Easter egg hunt.
A great make ahead option for a busy morning! Make this casserole the night before and bake it the morning of. This is a great sweet breakfast option and would be perfect to bring to an Easter potluck. Don't forget the extra maple syrup, powdered sugar, and Nutella!
If you're serving a small group for brunch, the Croque Madame is the way to go! It's a grown up grilled cheese filled with thinly sliced ham, gruyere, and bechamel and topped with an oozing fried egg!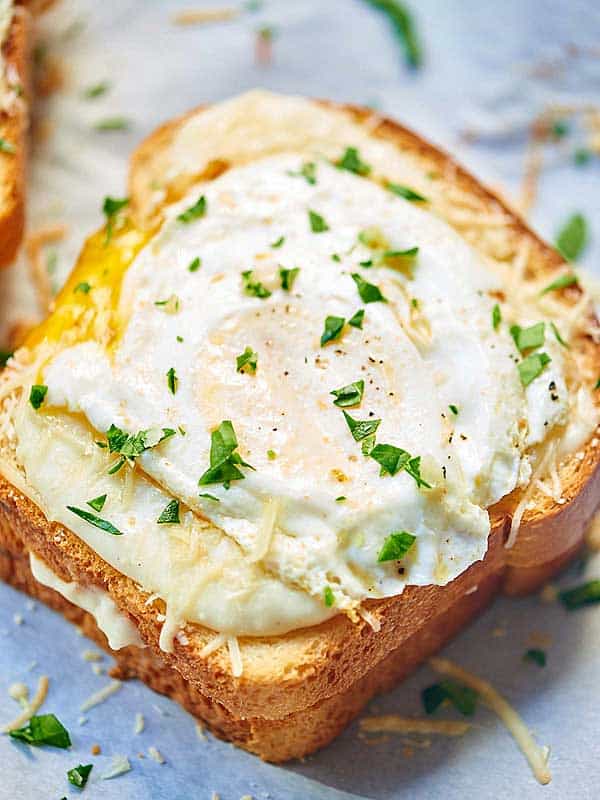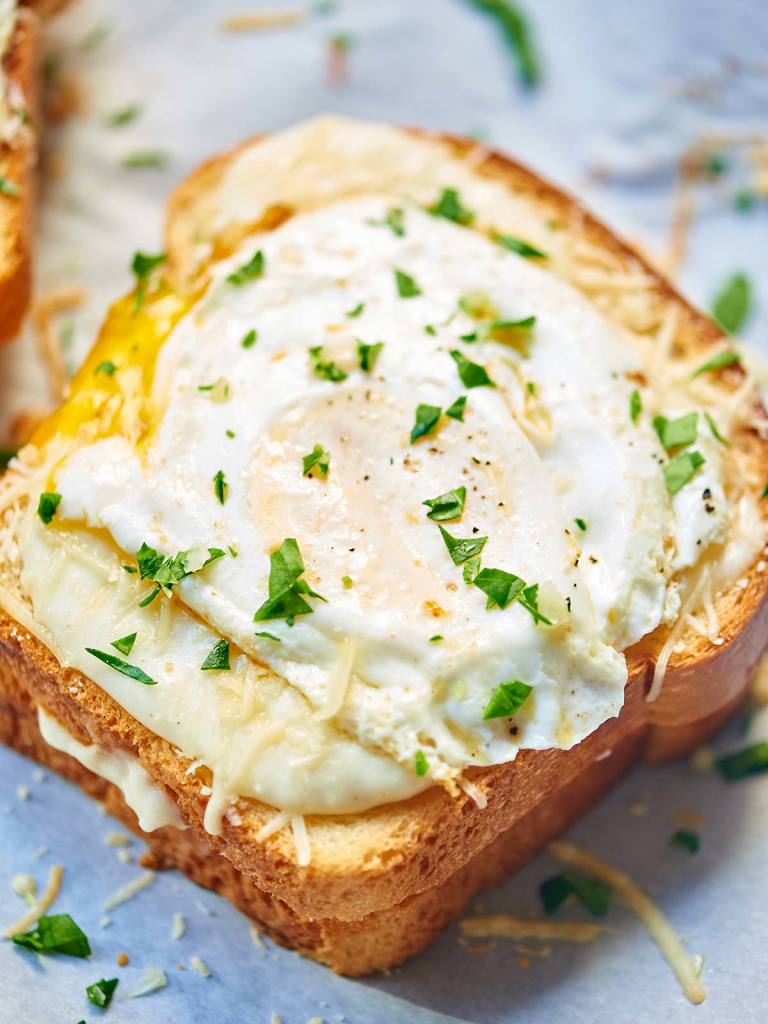 If you're serving a crowd, or needing to bring a dish to a friend's house, then this Crustless Goat Cheese Quiche is the dish for you! It's simple to make, but has truly impressive flavors!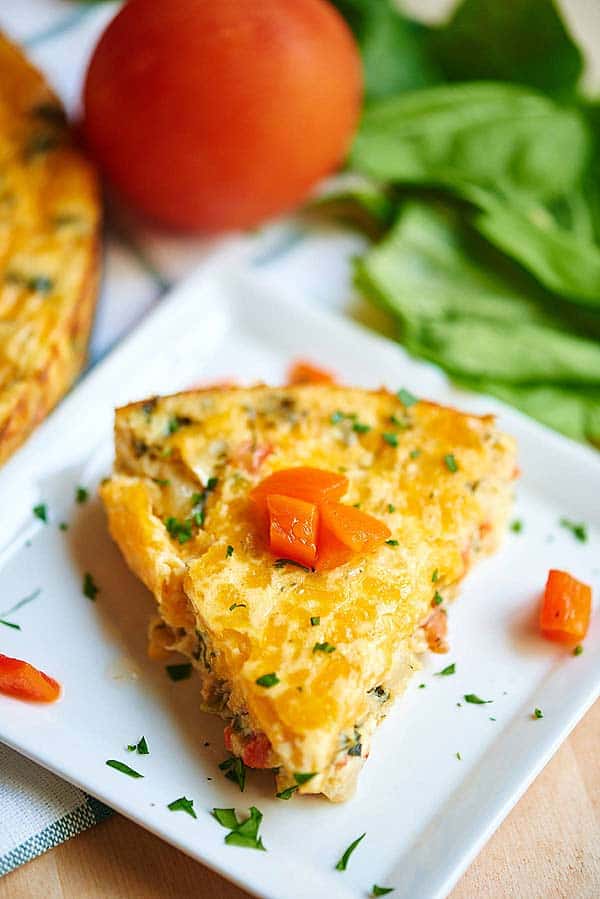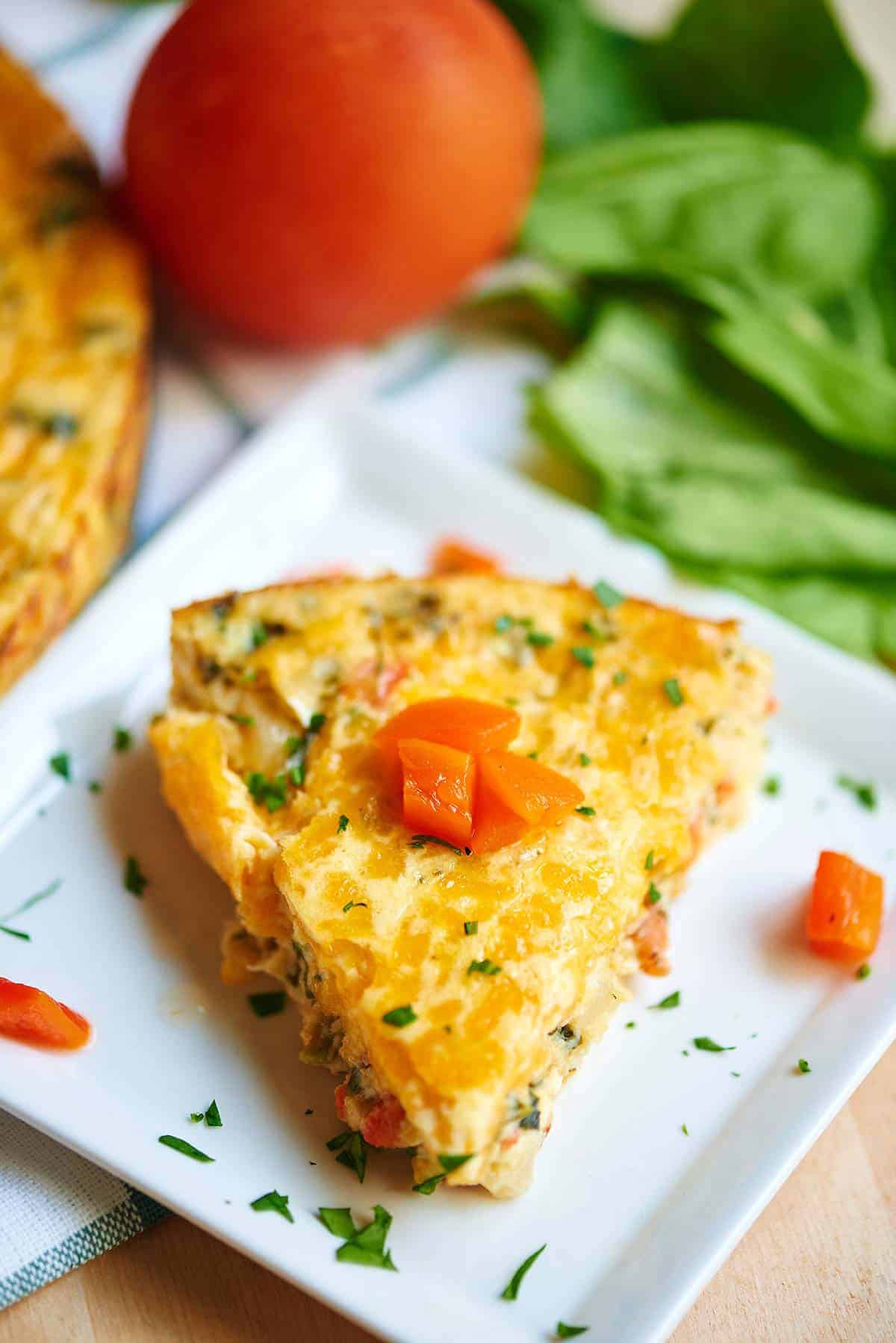 Serve either of these dishes with my Honey Goat Cheese Strawberry Spinach Salad for a filling brunch! *Bonus!* It has a champagne vinaigrette. 🙂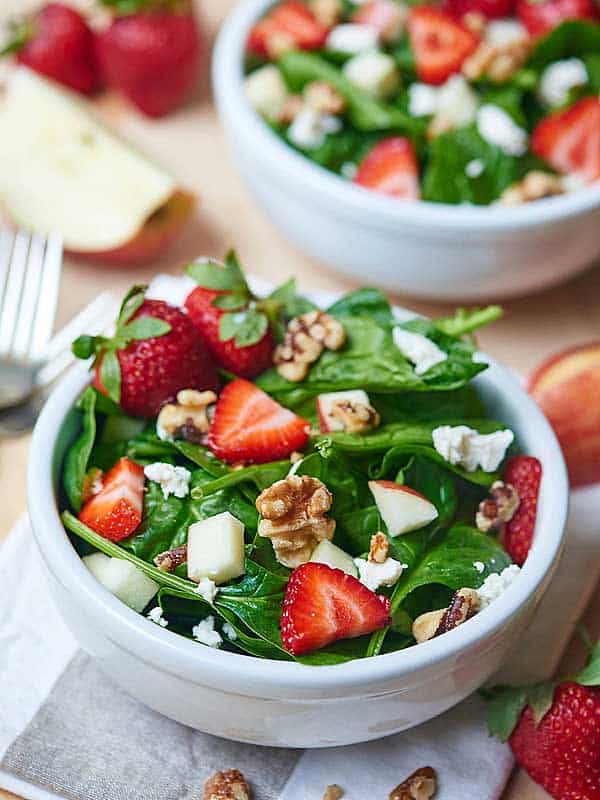 Yummy Easter Recipes for Appetizers:
An hour before I serve a big meal, I love having small bites for people to munch on. These mini tarts are so cute and perfect!
Who doesn't love bruschetta? This bruschetta is packed with flavor and is naturally gluten free and vegan, so it's great for those with dietary restrictions!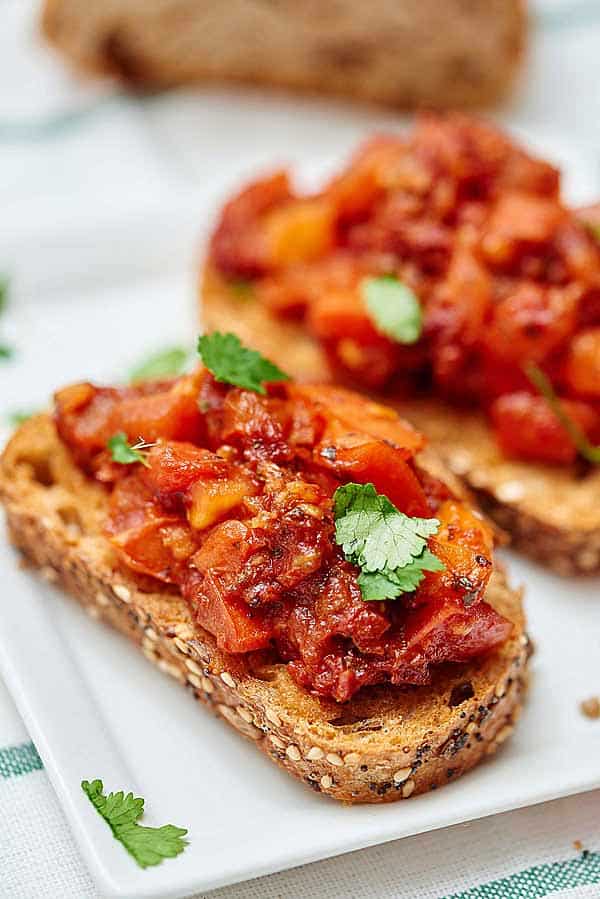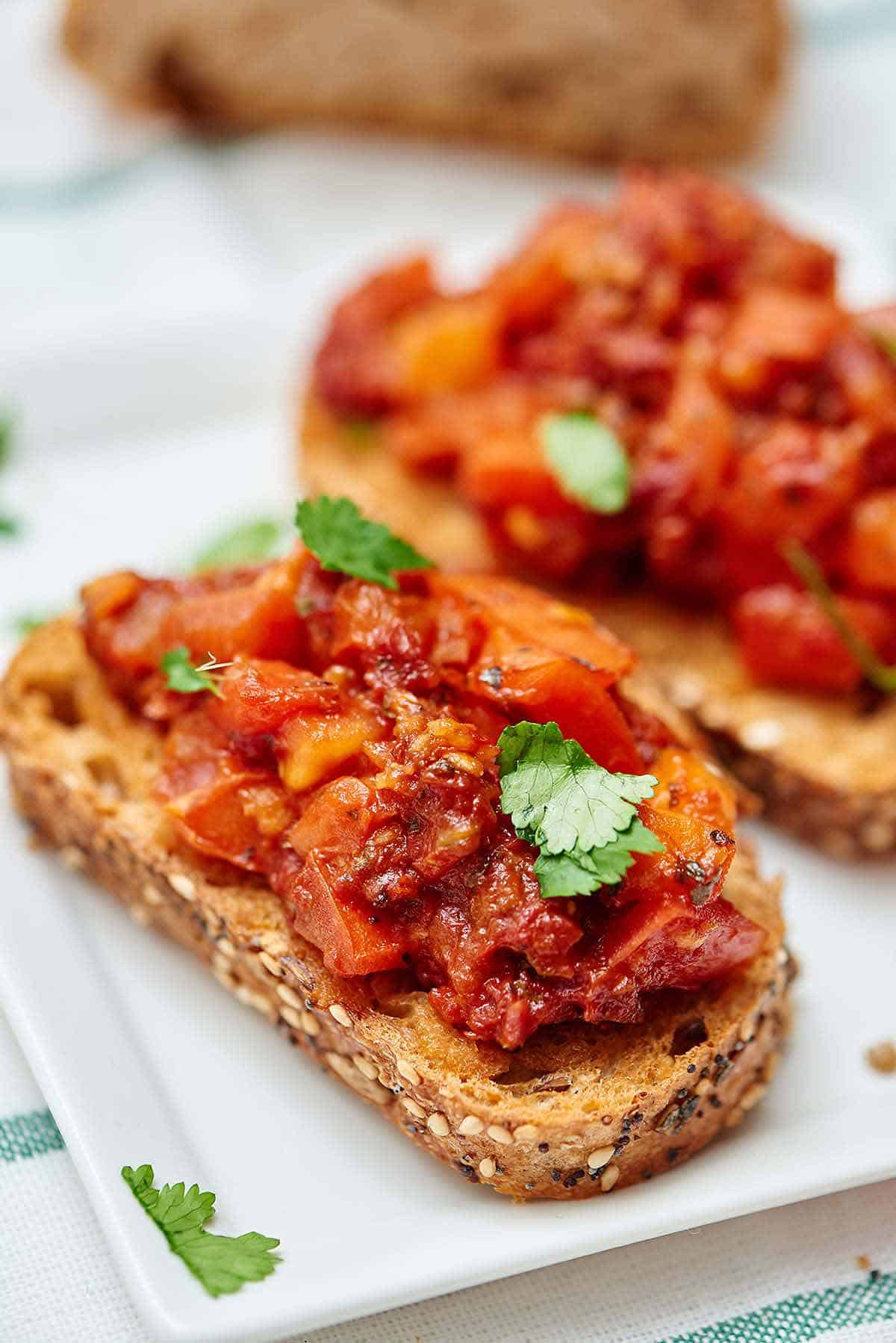 Yummy Easter Recipes for Dinner:
When I think Easter, I think Ham. This isn't just any ham, however, this is ham with pineapple sauce! The sweetness of the pineapple offsets the saltiness of the ham beautifully.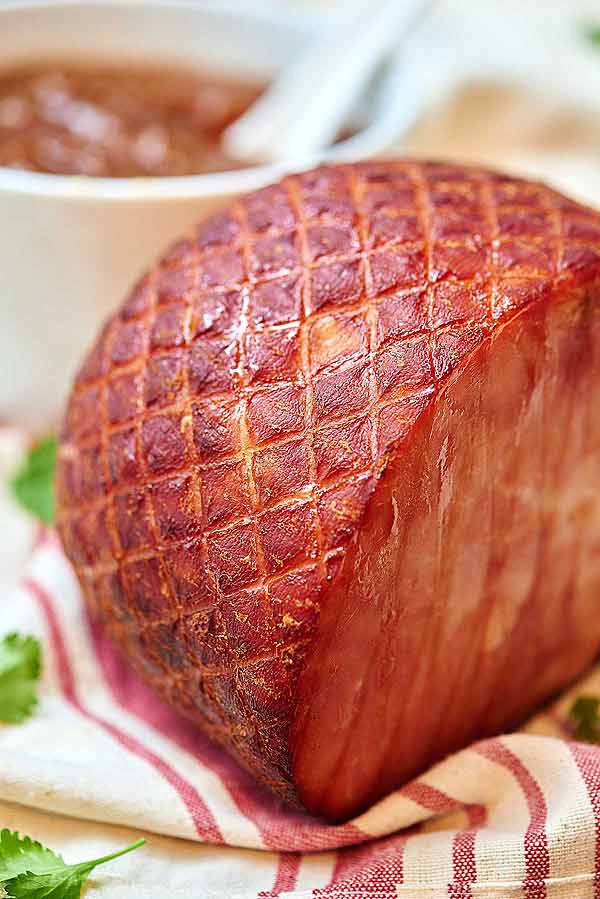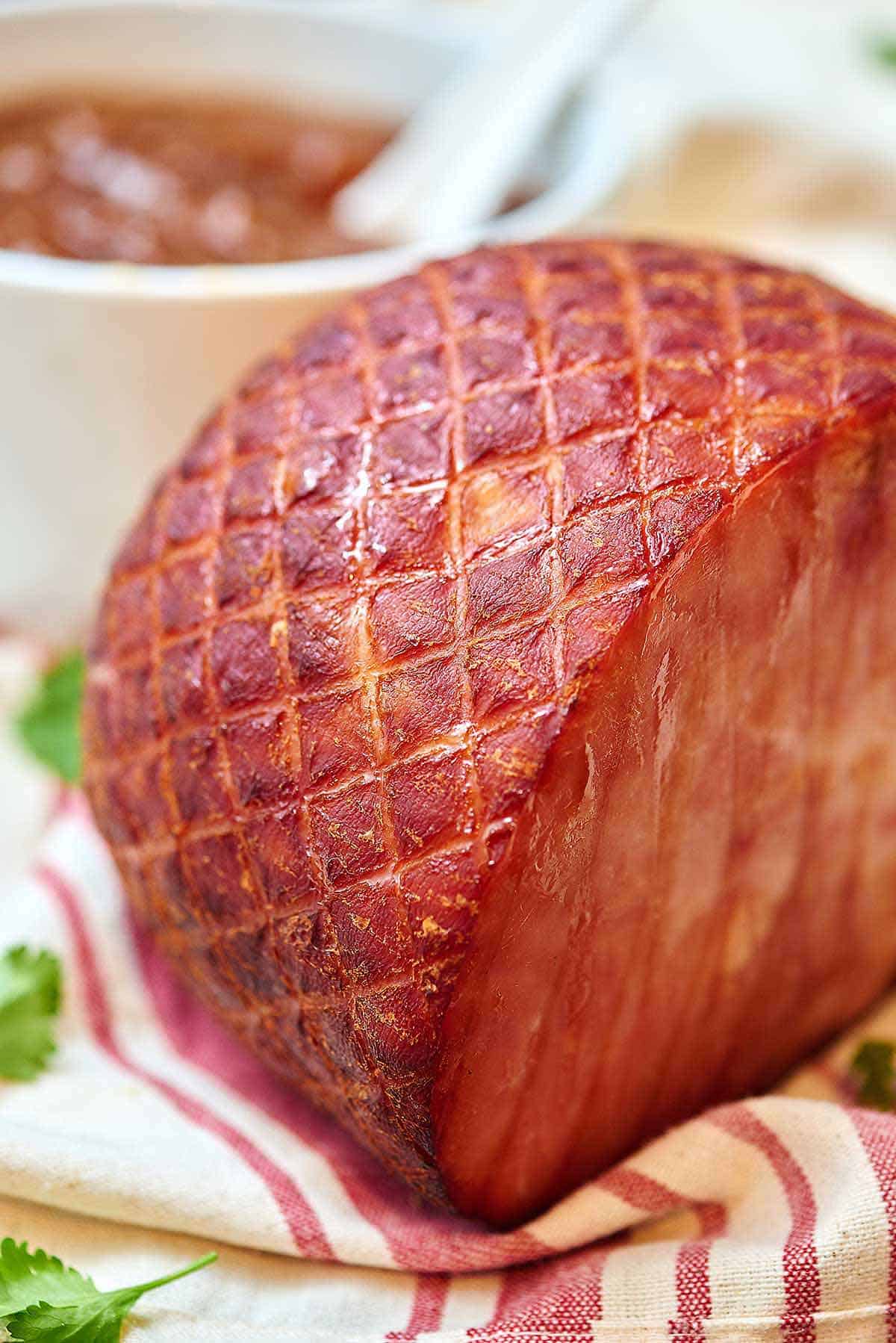 Serve this with Gram's Creamy Mashed Potatoes, Pear, Blue Cheese, Candied Pecan Salad, and some bread for the perfect Easter dinner!
Yummy Easter Recipes for Dessert:
After all that food, do you think you have room for dessert? You know I do!
These are a great bite sized treat for those who just need a little somethin' sweet after their meal.
These cut out sugar cookies are my favorite! Make these ahead of time and have the kids frost them with different colored cream cheese frosting for a fun after dinner Easter activity! Cut them out with your favorite Easter cookie cutter
.
If you're having a really heavy Easter meal, this Light Greek Yogurt Cream Cheese Cheesecake is an excellent option! It has 200 calories less than traditional cheesecake…although you'd never guess it! 😉

Yummy Easter Recipes for Drinks:
Now…for the main event, because what's a holiday without a cocktail? Both of these cocktails are light, refreshing, and ultra Spring-y!
Before this cocktail, I was NOT a fan of gin, but this strawberry basil gin cocktail has the perfect combination of crisp gin, sweet strawberries, earthy basil, and tart lemons!
It's a holiday, of course champagne is in order!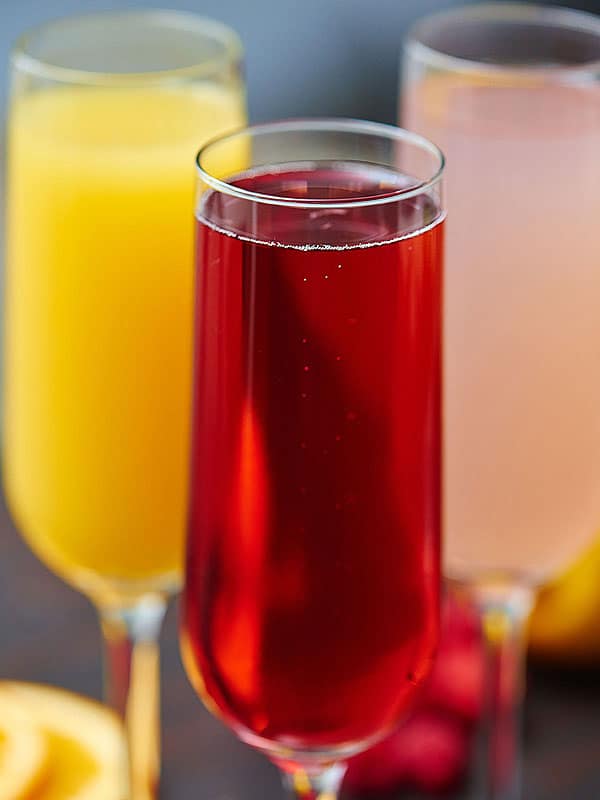 Well…there you have it, my favorite Yummy Easter Recipes!
Enjoy!
– Jennifer
What are you serving for Easter? Show me the yummy!