Where to stay, what to do, and where to eat when traveling to Toronto!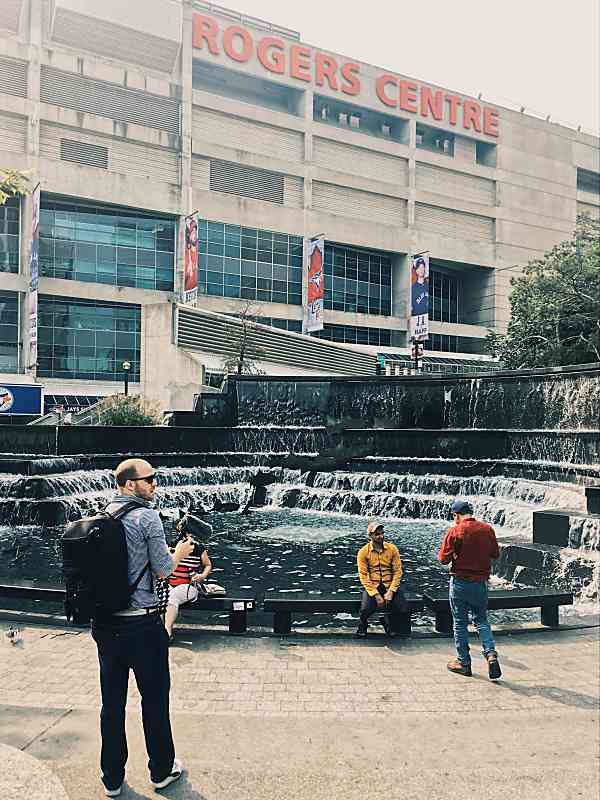 Trevor, Teddy, and I had a BLAST during our time in Toronto. We had so much good food and absolutely loved walking around. There are an endless amount of things to do, places to see, and of course, TONS of amazing food to eat.
So here ya go, my recommendations on where to stay, what to do, and where to eat when traveling to Toronto! PPSST – my ultimate pro tip: It's actually pronounced "tor-ah-no" <– the second "t" in "Toronto" is silent! NOTE: apparently this is slang, but that's all we heard while we were there. 😉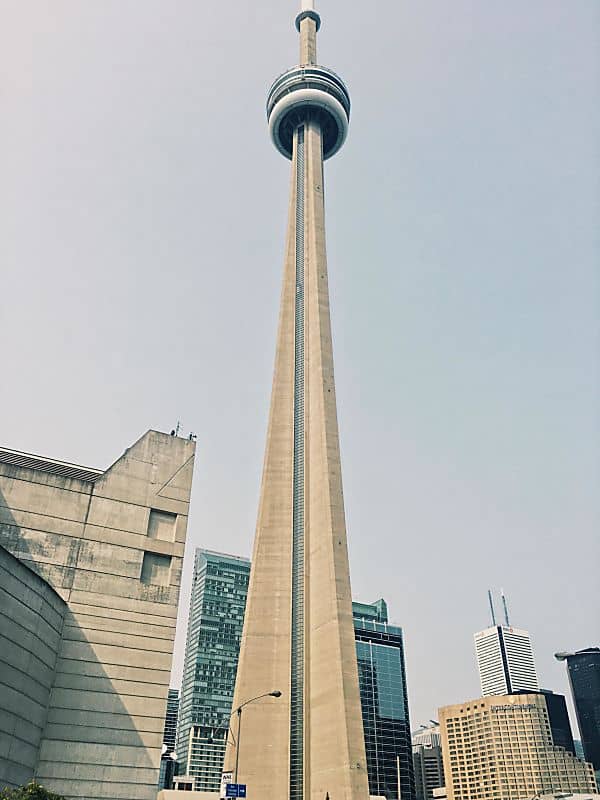 Where to Stay in Toronto
We stayed at in Airbnb in Leslieville. It's about 15 minutes from downtown and we love love LOVED it. It's a safe, family friendly area with tons of amazing restaurants, coffee shops, and it even had a great park that Teddy could romp around at.
What to Do in Toronto
Explore Leslieville
Literally you could just walk around all day and have breakfast, lunch, dinner, drinks, AND dessert. 😉
We happened to be in Toronto during TIFF (Toronto International Film Festival). We didn't see any movies, but walked around and actually got to see Jessica Chastain, Aaron Sorkin, and Drake! I die.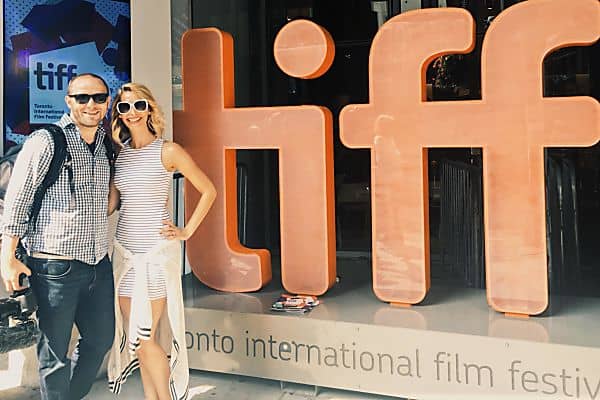 Skip this if you're terrified of heights. 😉 The CN Tower is 1,815 ft. tall and YOU can go all the way to 1,465 feet!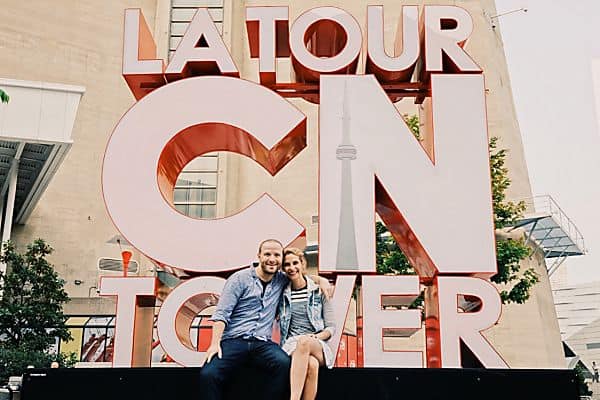 Pro tip: There are TWO kinds of tickets: General Admission (you "only" go up to 1,136 ft) and Premiere (you go all the way to 1,465 ft). If you're REALLY crazy, you can do the Sky Walk, which is where you literally walk outside the tower. We opted to stay inside, but still walked on the Glass Floor at 1,122 ft, which I'm not gonna lie, is super trippy. 😉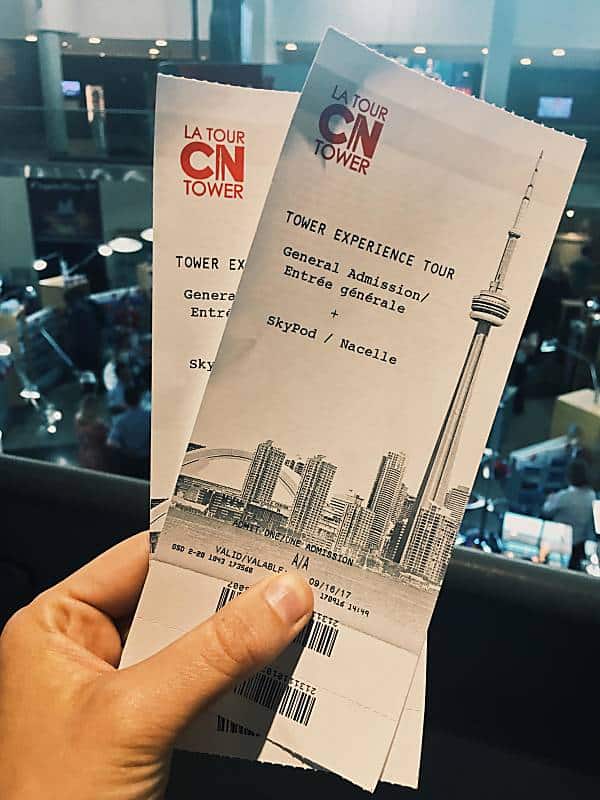 The CN Tower is a great way to see Toronto from way up AND it's perfectly located right next to the aquarium.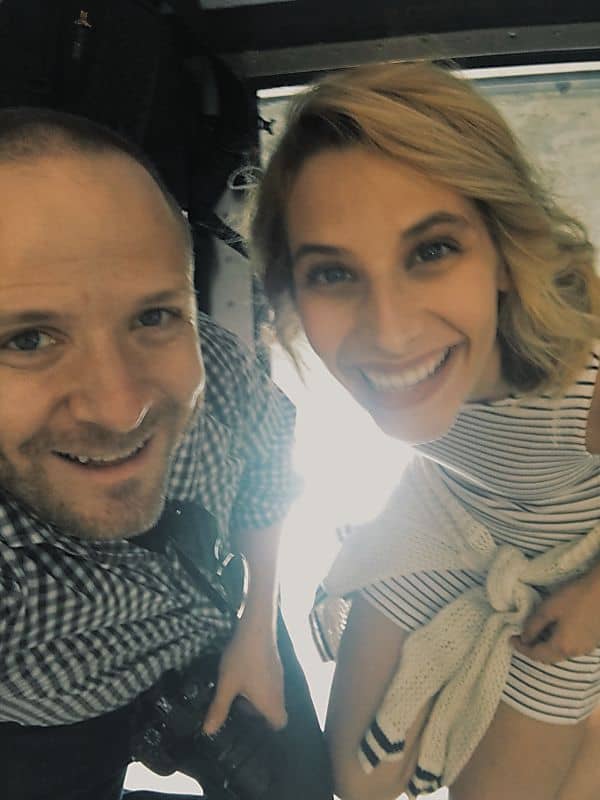 This aquarium is HUGE. Tons of fish, sharks, sting rays, mysterious creatures I've never heard of, and they even have a couple touch pools! Plan at least two hours for walking around!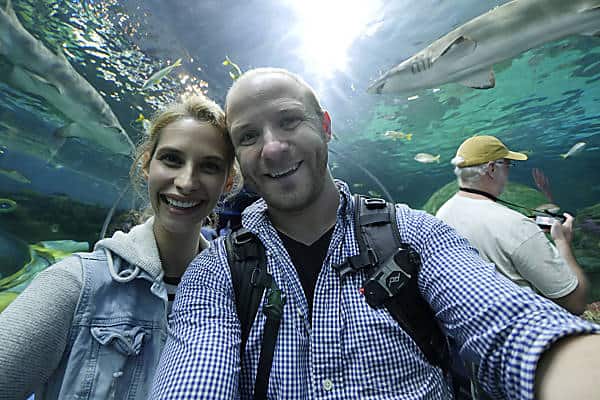 John St. Roundhouse
Round house: a locomotive maintenance shed built around a turntable.
The John St. Roundhouse was turned into Steam Whistle Brewing and the Rec Room. and it's freaking amazing. Plus you can walk around and see old trains, which is pretty cool. 🙂
Aaaand right across the street from the aquarium? The Rec Room! Oh my GOSH, you guys, Trevor and I had a blast here. As they say on their website "We have over 40,000 sq. feet of great games, mouth-watering eats and amazing entertainment" <– OMG.
They had every game you could ever want: classic arcade games, Mario Cart, skee ball, air hockey, virtual reality, and so much more!
It gets PACKED here, so be ready to grab a drink and some food and do some waiting. It's totally worth it. 🙂
We literally stopped in here for five minutes just to look inside (it's GORGEOUS). Little did we know, we'd be handed a free sampler of their famous pilsner! #winning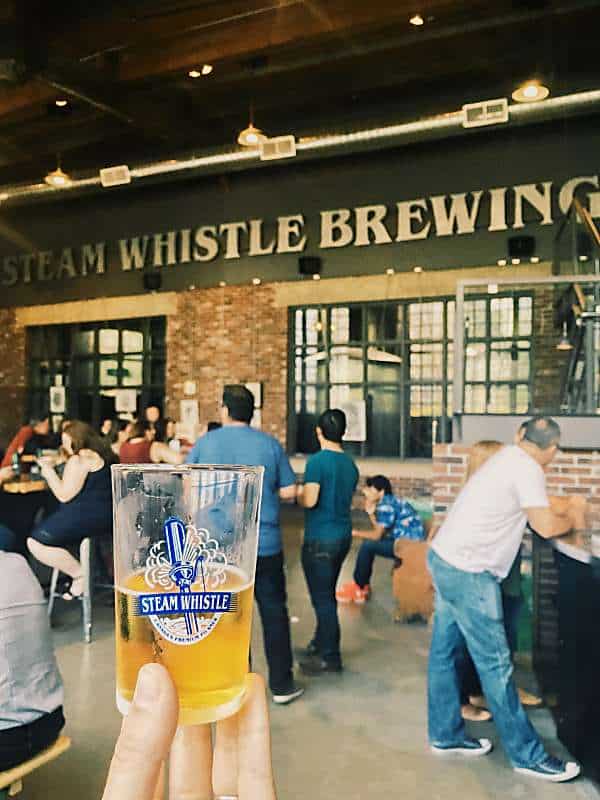 The best way to see the Toronto skyline from afar. You can take a ferry to get to the islands, but we opted to take a water taxi instead. Even though it's a little more expensive, we had a BLAST. Teddy was able to come with us, and it's just a fun and fast way to get to the islands.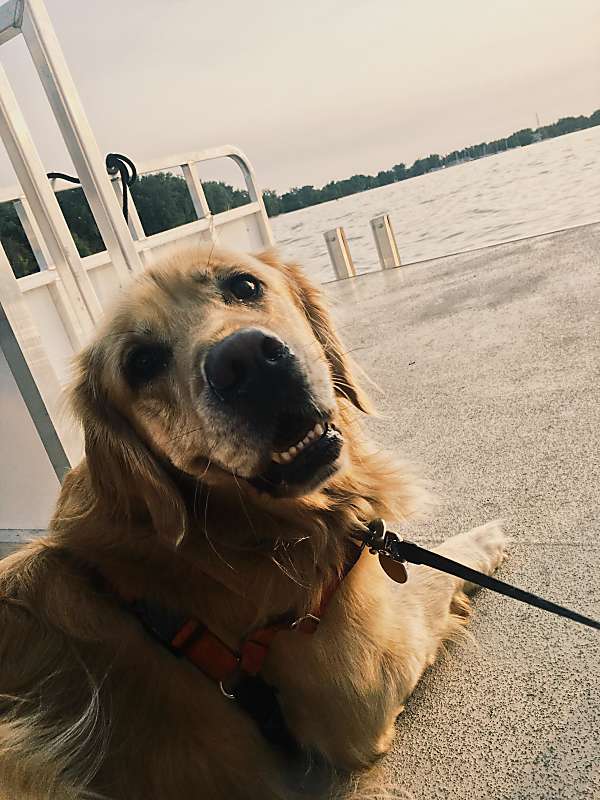 At the islands, you can grab some food, walk around, or have a picnic, which is what we did, while watching the sunset!
Heads Up: We went to Centre Island on a Sunday at sunset and so did everyone else. It was SO busy there. 😉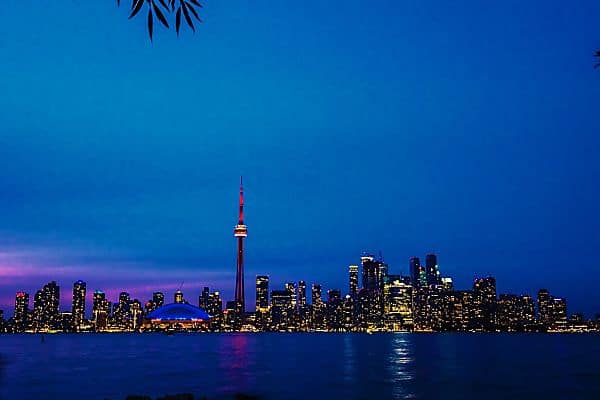 Other than the rec room, this was my FAVORITE part of the trip. There are over 120 vendors, merchants and artisans, so there's a LOT to see and do. PLUS, National Geographic ranked Toronto's St. Lawrence Market as the world's best food market! Definitely a must see and definitely come hungry!
Pro tip: Bring Canadian cash! A lot of the vendors 1. Don't take credit/debit cards 2. WILL take American money, but it's dollar for dollar, so you end up paying more using American money.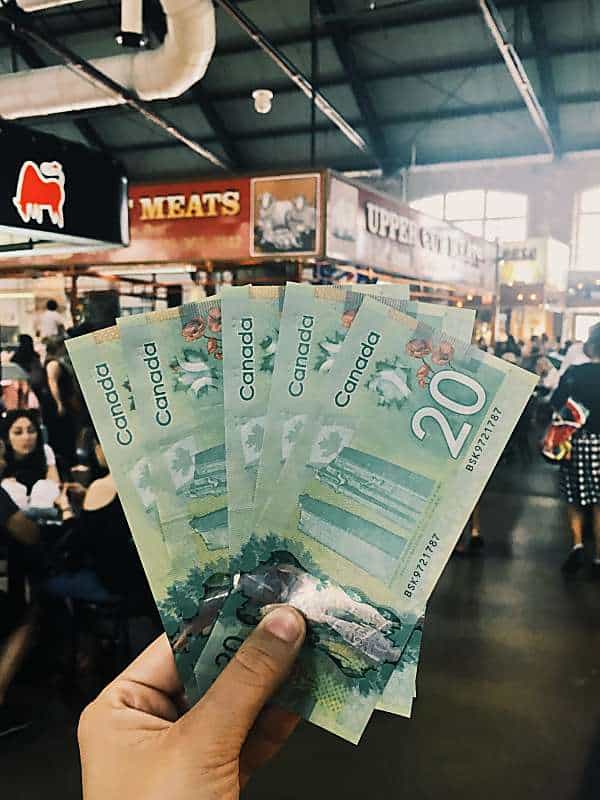 What to Eat & Drink in Toronto
Purple Penguin Cafe: Great coffee and smoked salmon bagel.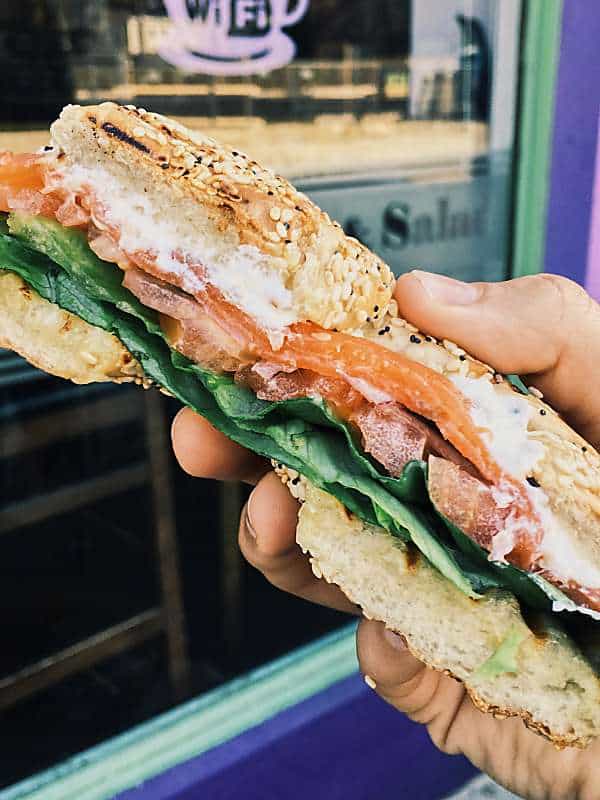 Naan Sense Food Truck: Three words. Butter. Chicken. Poutine. 'Nough said.
Gabby's: We sat outside and people watched during TIFF and had a great time. Trevor LOVED their Old Fashioned and we split some super yummy wings.
Barrio: This place was our JAM during our stay. It helped that it was literally half a block away from our Airbnb. They had SUPER good margaritas and this ah-mazing bean and cheese dip.
I'll Be Seeing You: Obsessed. It's owned by two sisters and is just the CUTEST and the food was freaking incredible. We had the spinach aritchoke dip and crispy baked wings (I was on a real wing kick in Toronto lol). Seriously everything was perfectly seasoned and I loved the vibe.
Prohibition Gastropub: Great happy hour with nachos. 'Nough said. 🙂 
Mean Bao: Holy. Yum. We got the Pork Belly Bao, Jerk Chicken Bao, and the Cold Noodle Salad with Braised Beef. While everything was delish, the noodles blew me away.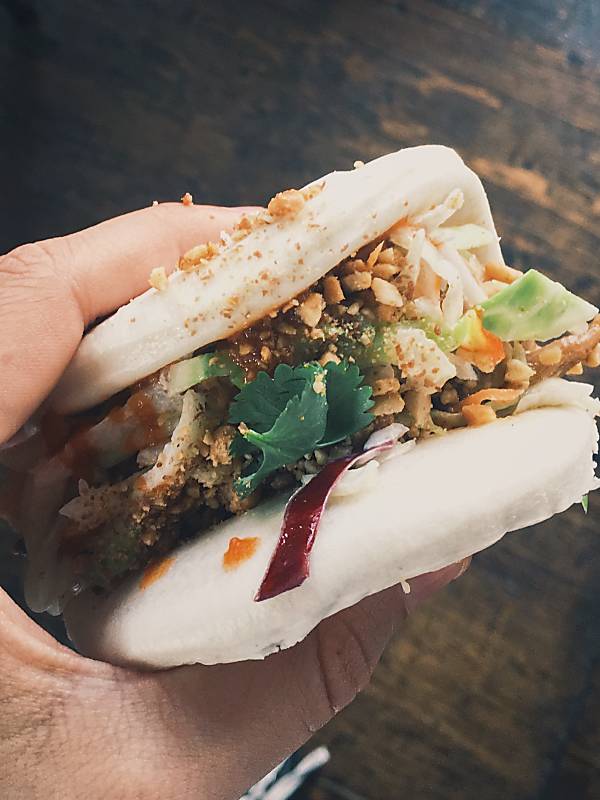 Steam Whistle Brewing: Like I said above, we just wanted to see inside, but ended up getting a free sampler of their pilsner. Would definitely come back!
The Rec Room: Be sure to grab some food and drinks before playing all the games!
Yip's Kitchen Chinese Food: Favorite food of the trip. Doesn't look like much, but literally had the BEST shrimp and beef dumplings I've ever had.
Carousel Bakery: I'd been wanting to try a Peameal Bacon Sandwich (peameal is basically bacon rolled in cornmeal that originated in Toronto), so we grabbed one here. Definitely worth a taste!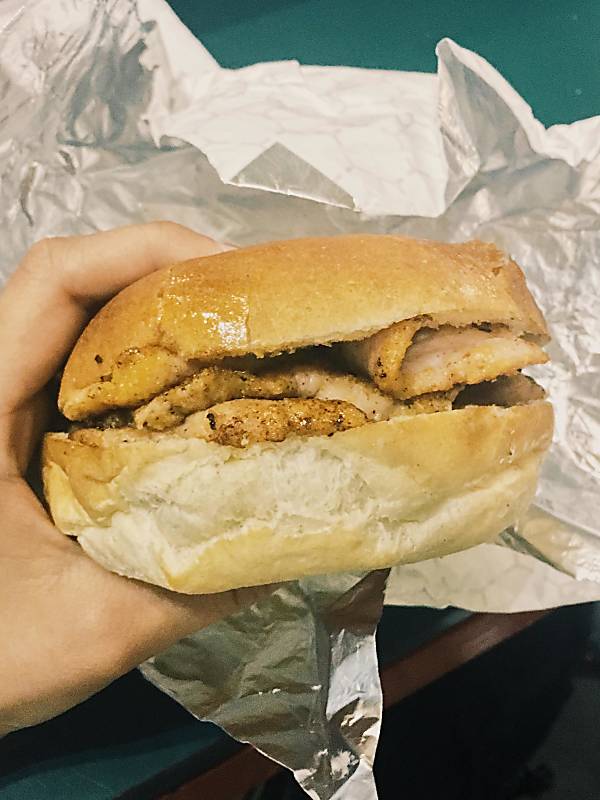 Ed's Real Scoop: Ice cream is my achilles heel and this place did NOT disappoint. We got a chocolate malt and I definitely had more than my fair share. 😉 
Toronto. You did not disappoint! Until next time. 🙂
Now, it's off to Montreal!
– Jennifer
What's YOUR favorite part of Toronto?