Where we stayed and what we did (& ate) during our Weekend Getaway to Ocean City!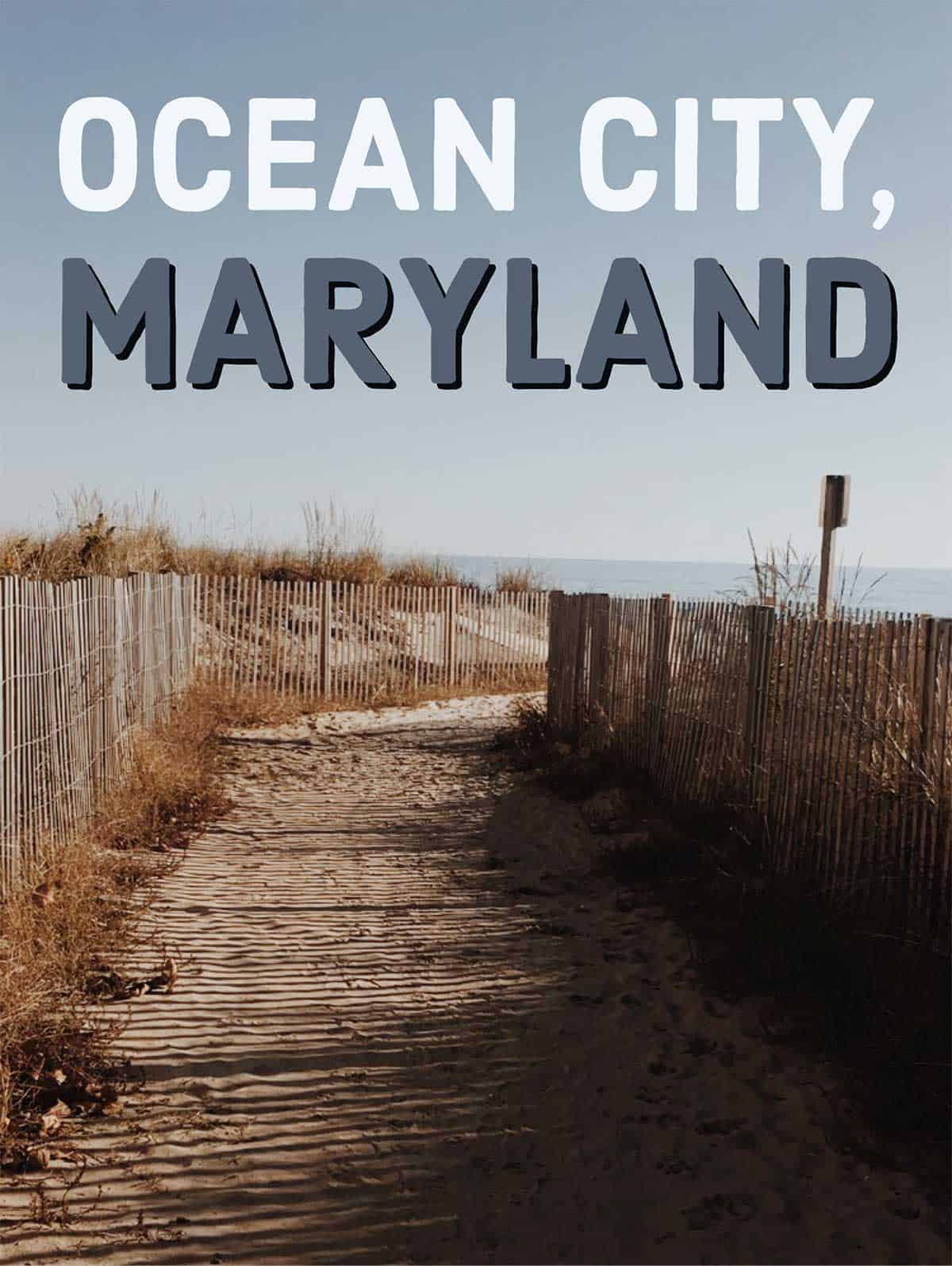 Let me start by saying that the only reason we went to Ocean City, Maryland was because it's exactly halfway between Portland, ME and Charleston, SC.
I, personally, had never heard of Ocean City, so I had no idea what to expect!
I mean. We only really needed a place to crash for a few days to break up the 18 hour drive from Portland –> Charleston.
That being said.
Oh my GOSH, I'm SO happy we ended up in Ocean City.
Honestly, we didn't do too much, because the weather was pretty chilly (we went in October), but I am definitely itching to go back during the warm summer months!
Regardless, here's where we stayed and what we did while we were there!
Where we stayed
We stayed in a GORGEOUS Airbnb. You can see it here.
It's a 3 bed/2 bath modern home with plenty of space! I would LOVE to come back during the summer with a small group of friends. I really liked the location, because we were just a few blocks from the beach. It IS a bit of a drive to the boardwalk (about 20 minutes) , but honestly, I didn't care, because the drive is absolutely gorgeous.
Teddy spent HIS weekend looking out the windows.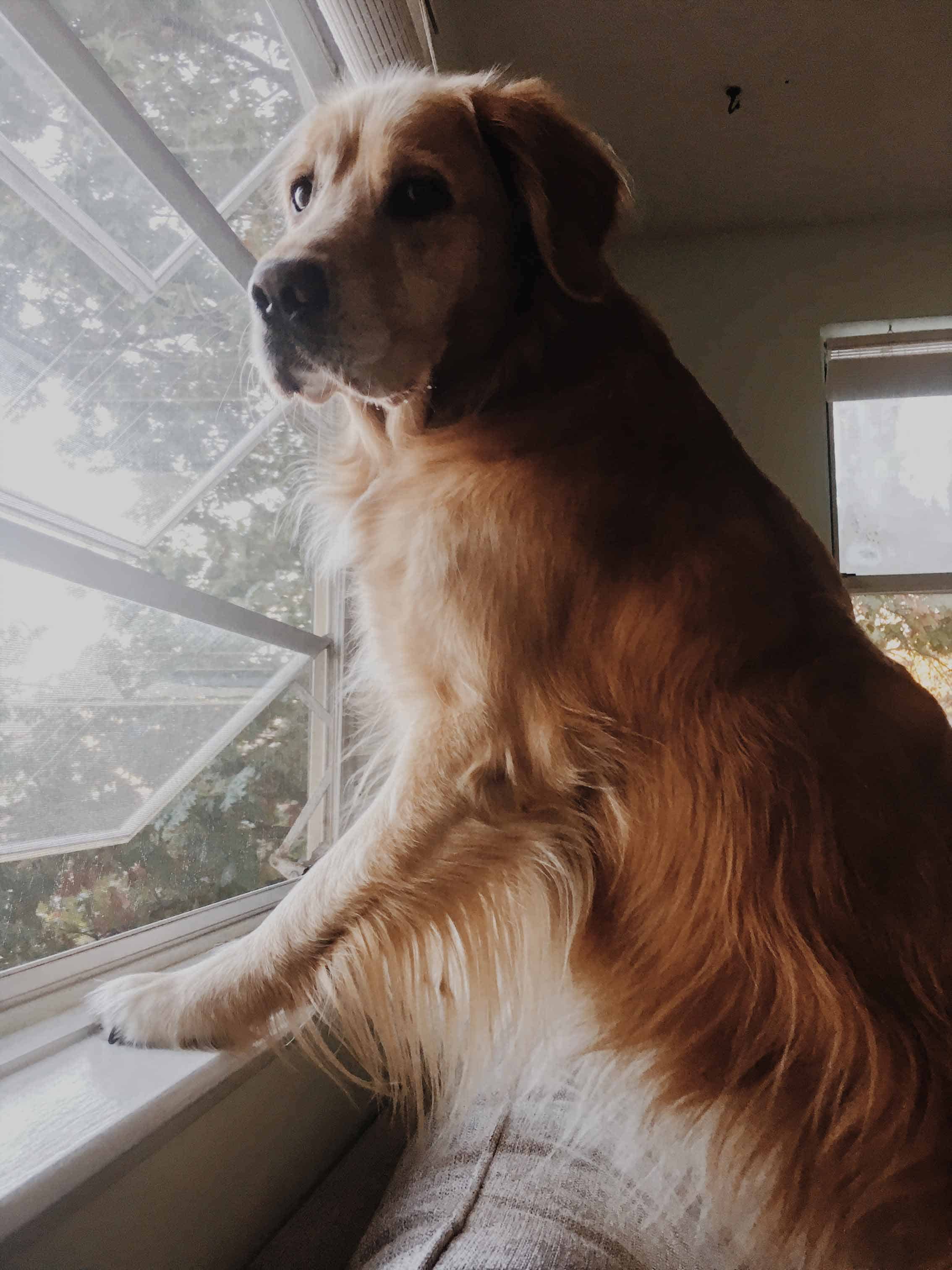 What we did/ate
1. Grabbed breakfast at Uber Bagels. 
Because all good vacation days should start with bagels. 🙂 Highly recommend the Harry's Crabby Patty: old bay bagel with egg, sausage, american cheese, and crab spread. Pictured below: Ragin' Cajun.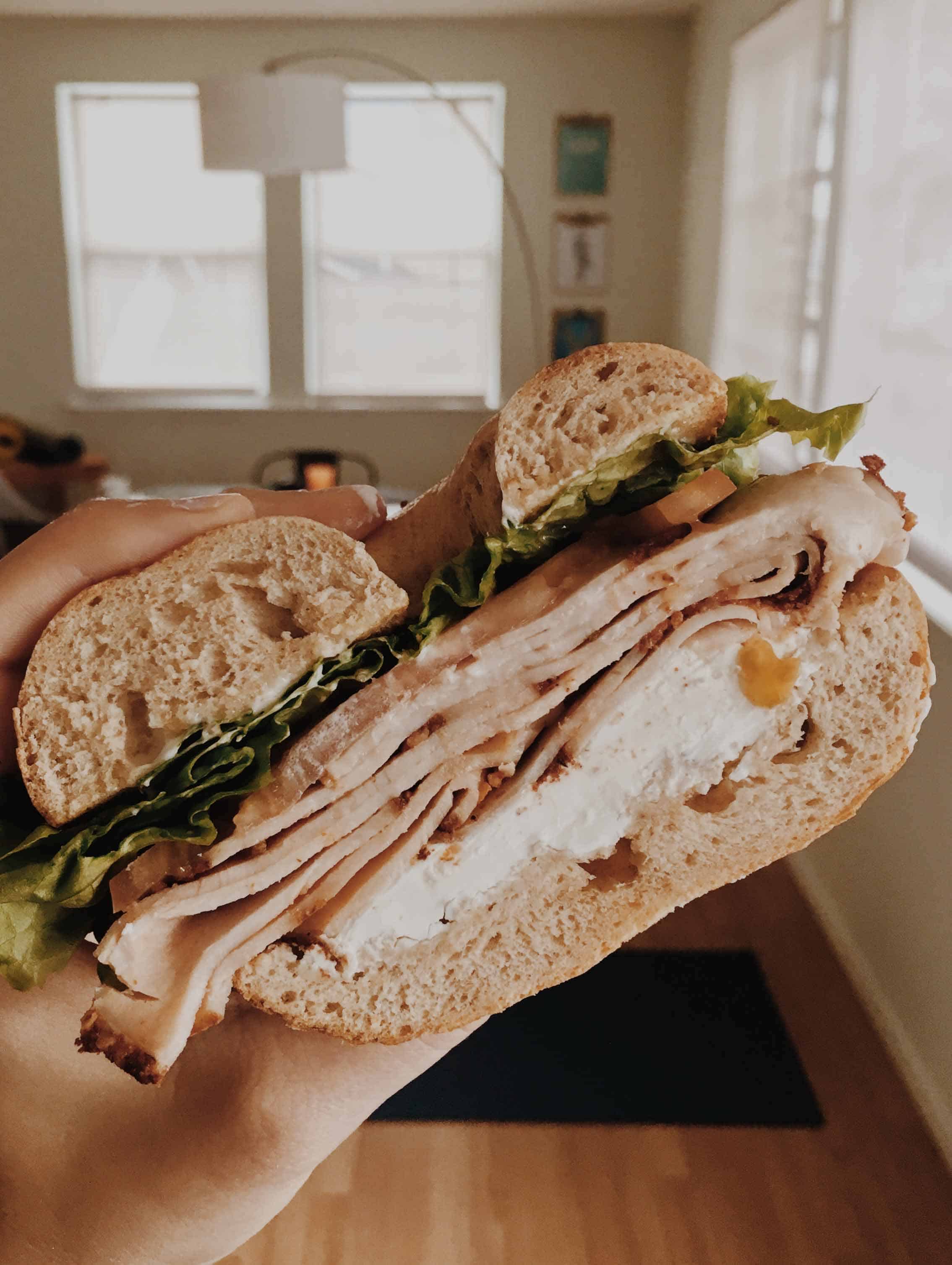 2. Walked to the beach.
I seriously can't wait to come back during the summer, because the beaches here are GORGEOUS. I believe they're dog friendly. If they're technically not, the rules are loose, because we brought Teddy and saw TONS of other dogs.
We didn't spend too much time here, again, because it was pretty chilly when we went in October.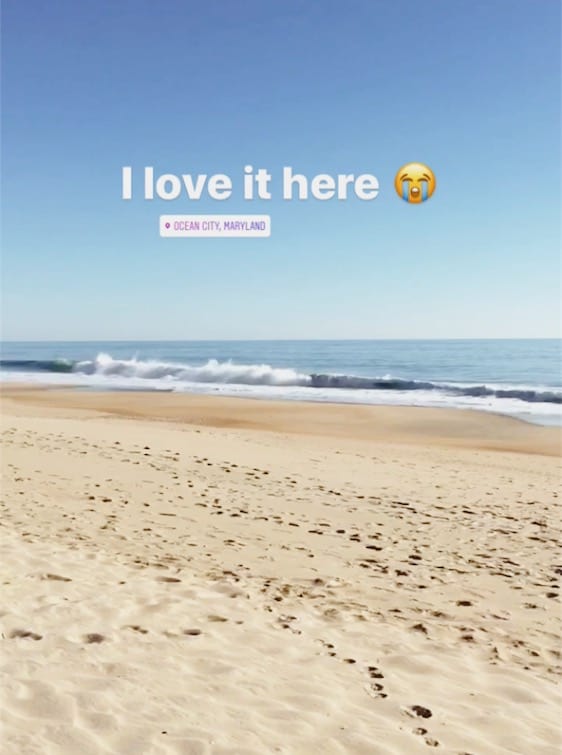 3. Walked around our neighborhood. 
We stayed in the most GORGEOUS neighborhood. Really beautiful homes to look at and most of them have canals in their backyards, so you can literally get on your boat and boat to your neighbors house instead of walking or driving. So cool!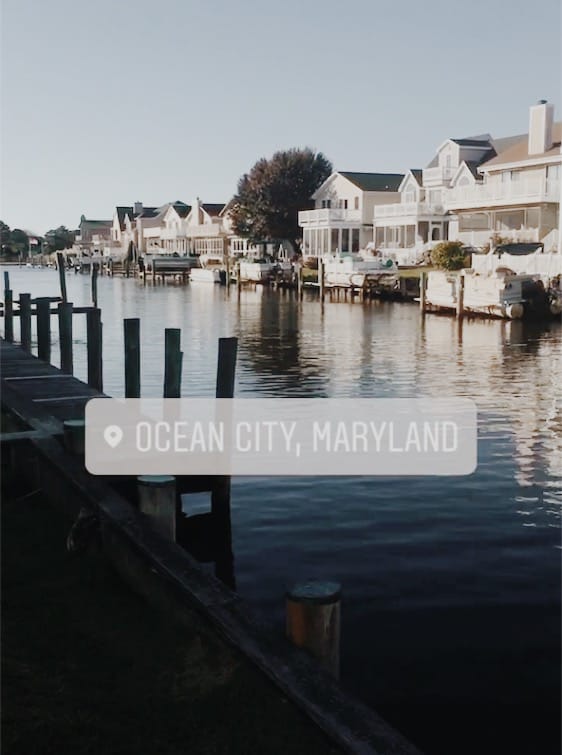 4. Grabbed a snack at Thrashers. 
Someone who follows us on Instagram told us we HAD to stop at Thrashers for some french fries. Now, I like french fries, but Thrashers french fries are life.changing. You HAVE to get them with salt and LOADS of vinegar. Seriously, you'll never go back to ketchup.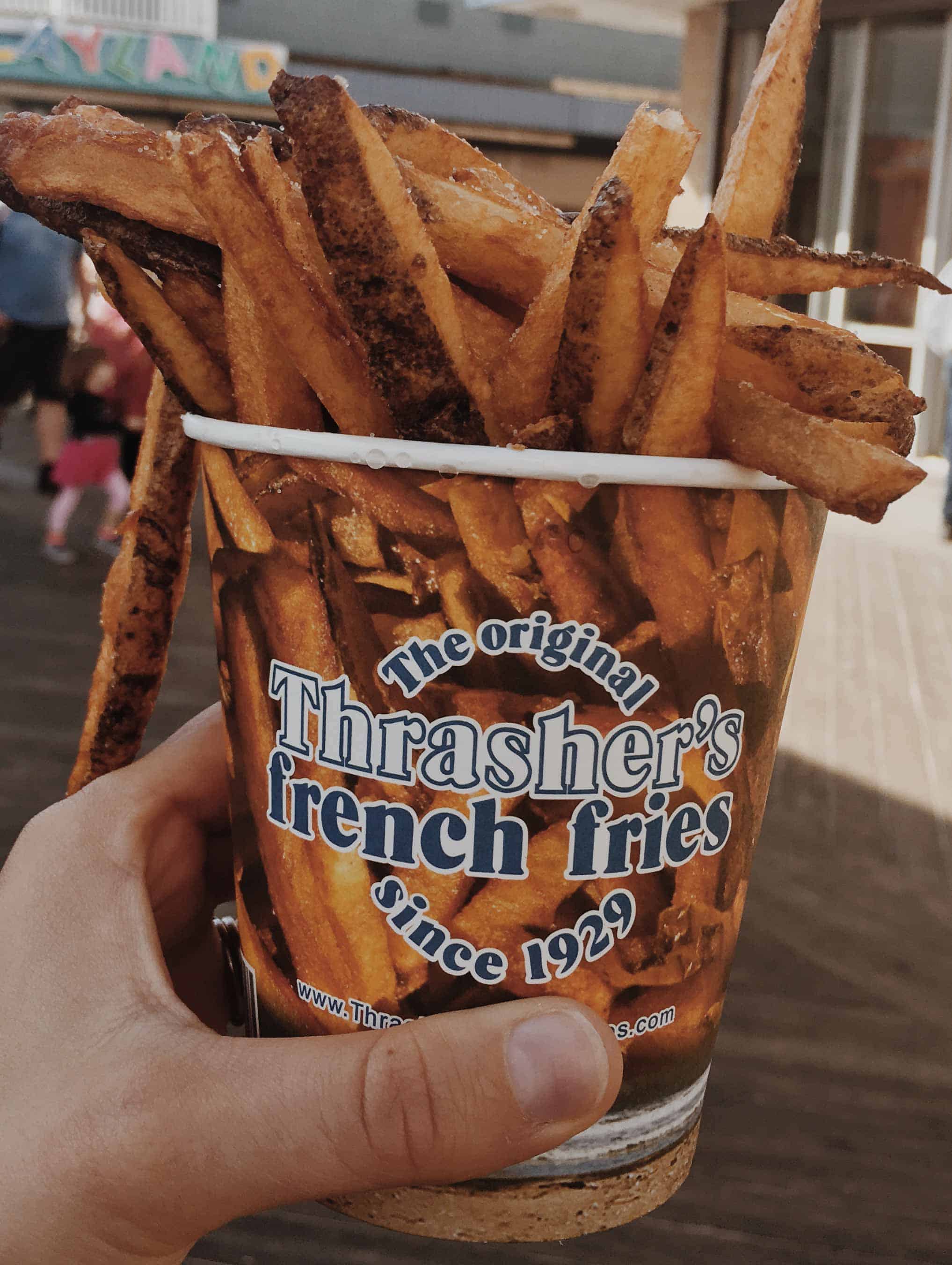 5. Walked around the boardwalk. 
Such a pretty boardwalk! Grab food, walk around, people watch, go shopping, play games <– you can literally do it all! Trevor and I, of course, played skee ball. I won. 🙂 😉
6. Ate dinner at Papa Grande's Fenwick. 
Solid Mexican/American food, but what really won us over was the atmosphere. Such a cool building with a garage door bar!
Our weekend getaway to Ocean City, while short, was PACKED with fun. I can't wait to go back in the summer!
– Jennifer
Have you ever been to Ocean City? What are some of your recommendations to do/eat?