We visited Maine for a month in October and absolutely fell in love! Here's what WE think are the Best Restaurants in Portland, Maine!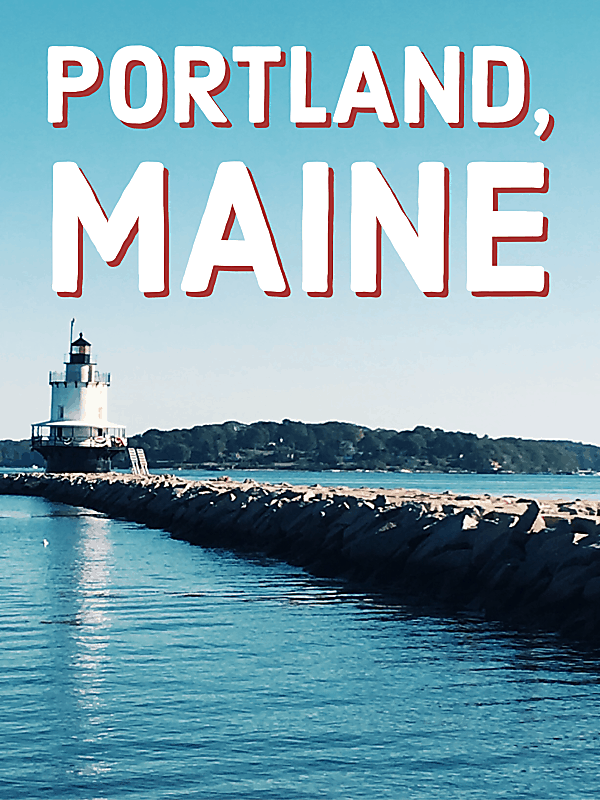 Portland, Maine.
You officially have my heart.
This has absolutely been my FAVORITE stop on our year long road trip so far. 🙂
Portland, Maine is quaint, it's old and charming, it's on the water, it's absolutely STUNNING, and don't even get me started on the food, because
Oh.
My.
YUM!!!!
If you haven't visited Portland, Maine yet . . . go now. 🙂
Trevor, Teddy, and I went in the fall and it was absolutely perfect. Although, I'd love to go back and visit during the warmer summer months some day. 🙂
Now.
I'm not gonna lie.
Trevor and I were SUPER busy with work the month we were here, so we didn't do that many activities, or take too many photos, BUT . . .  we ate so much incredible food.
So today, here are all my FAVE things to eat and what I think are the best restaurants in Portland, Maine!
PSST – Before we start. If you're looking for a place to stay, we LOVED our Airbnb in South Portland, which was a 10 minute drive from downtown. 🙂
Breakfast & Brunch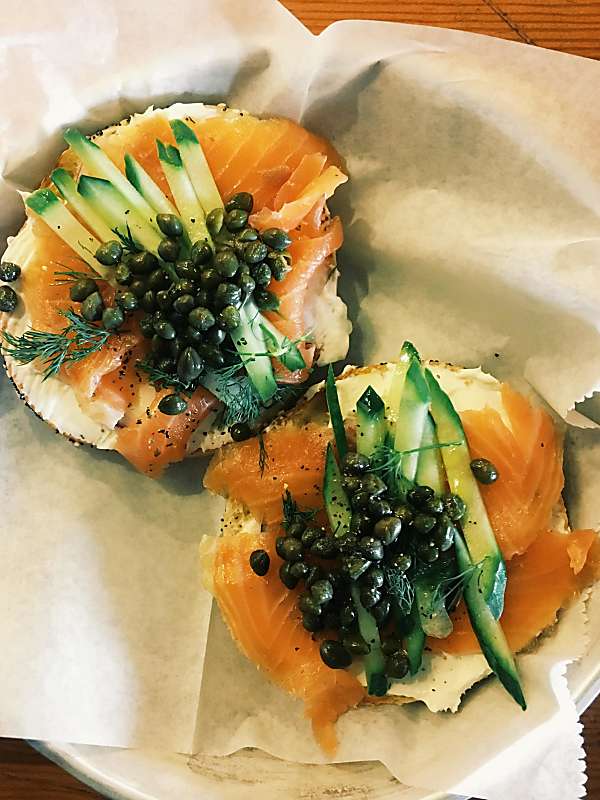 What we ordered: the smoked salmon bagel and home fries with sausage, bacon, egg, and maple cream.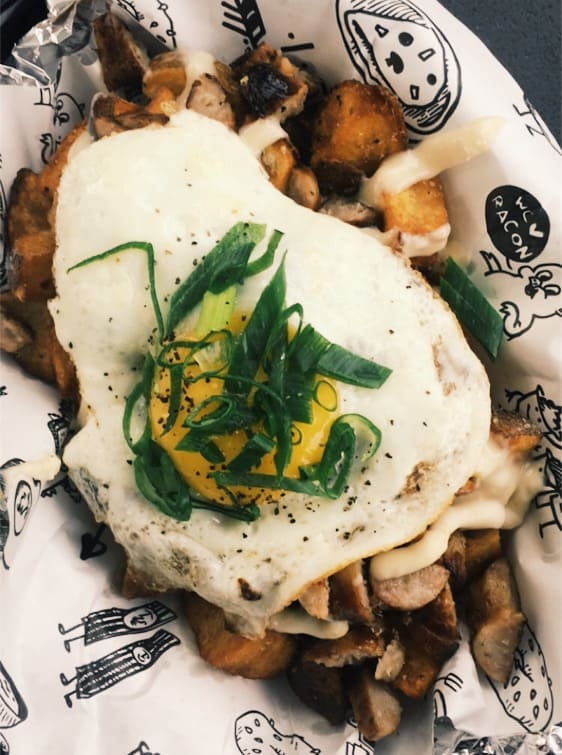 Literally the best smoked salmon bagel I've ever had and the home fries were PERFECTLY seasoned and just so freaking good.
Bonus! Teddy got to come and sit with us outside. 🙂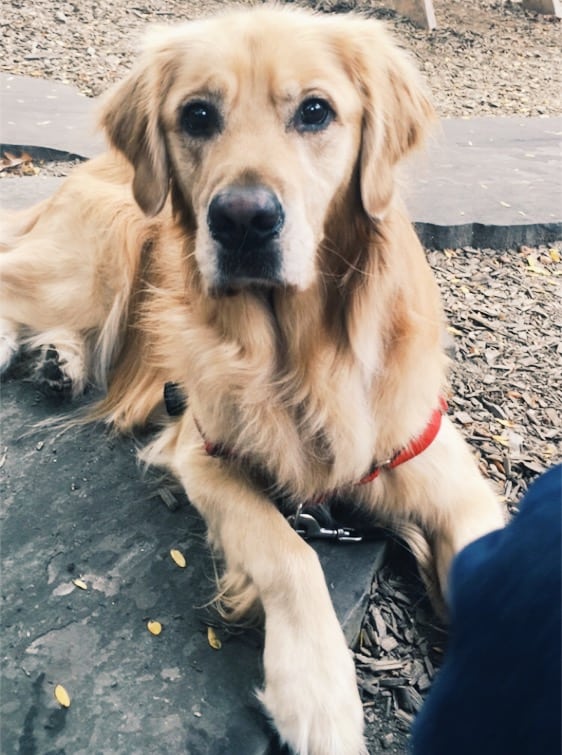 What we ordered: chocolate potato donuts and cold brew.
I don't even like donuts, I know, don't hate me, but these were legit delicious and the cold brew was phenomenal.
Lunch/Dinner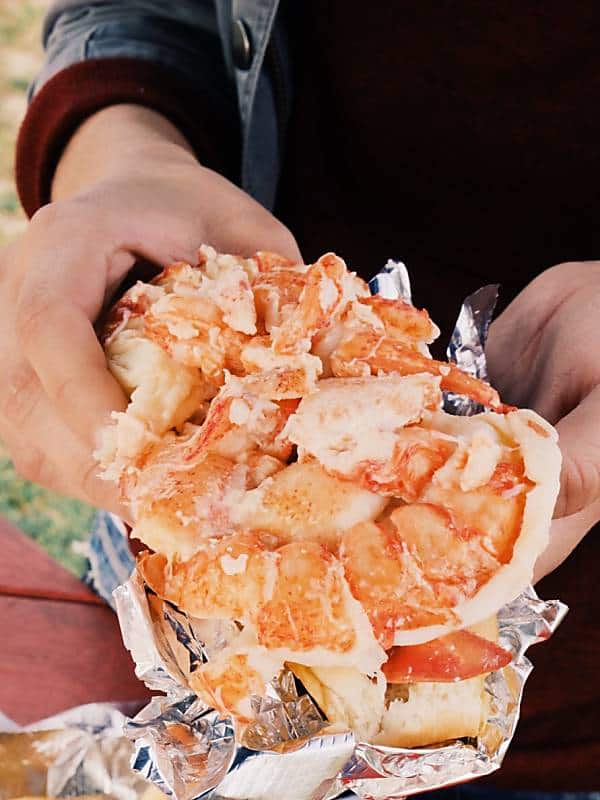 What we ordered: the biggest lobster roll. ever. plus, fried oysters and french fries. YOLO.
This was my FIRST lobster roll and I loved it! Order it with both melted butter and mayo for dipping, the combo is killer. The french fries with homemade blue cheese were sooooo good and if you like oysters, you'd love their fried version!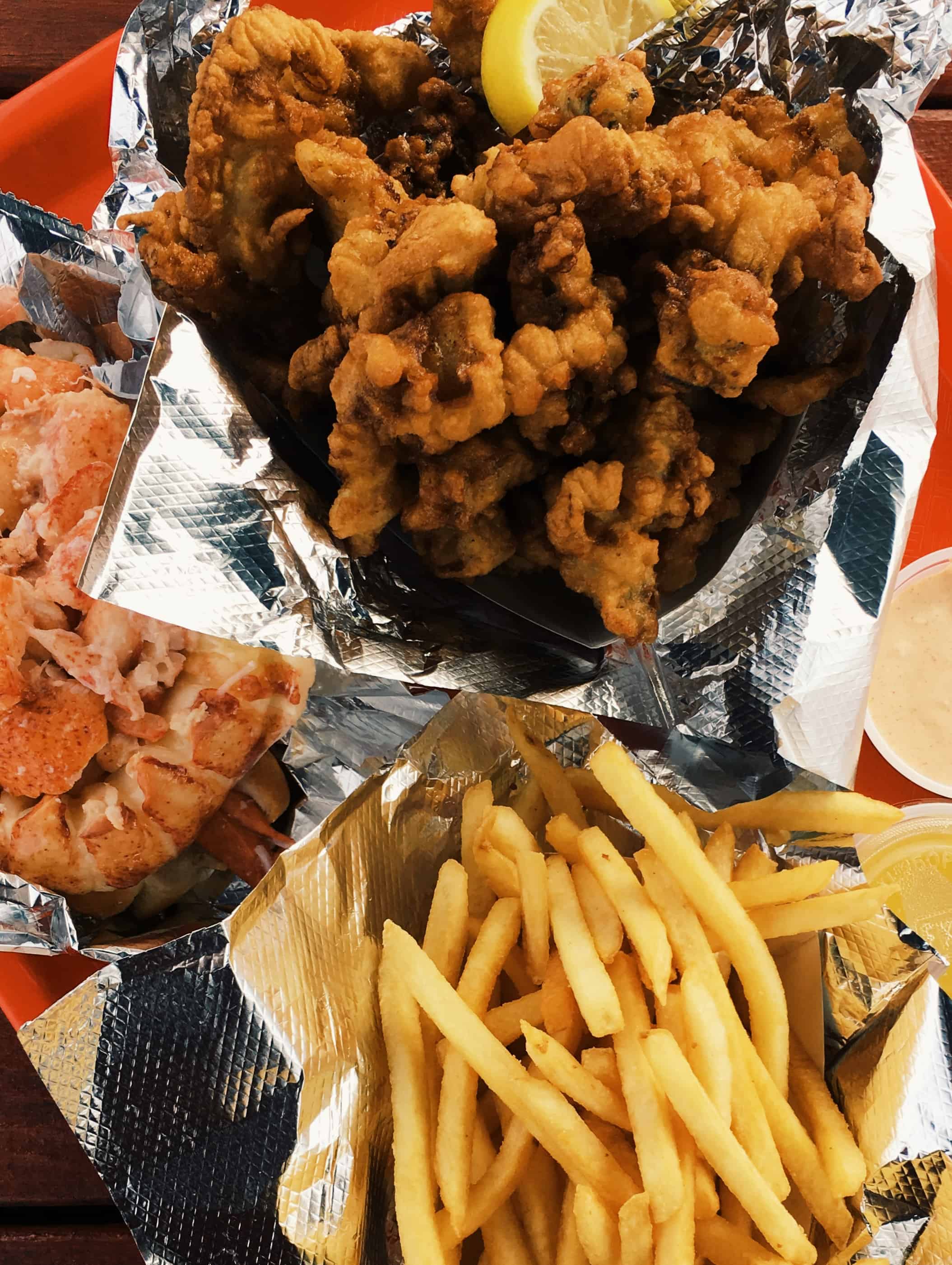 Also, this isn't technically IN Portland, but it's a well known lobster shack and it's a gorgeous drive from Portland. You WILL wait in line for at least an hour, but it's such a fun vibe and I think, worth the wait just for the experience. 🙂 The town it's in is super cute, so you can go with a group and take turns waiting in line while others go off and explore.
What we ordered: margaritas, chips, salsa, shrimp enchiladas, queso, and queso fundito.
Pro tip! Go for happy hour. You get free chips and salsa and $5 margaritas! We love Mexican food and this was really good!
What we ordered: shumai dumplings, shrimp bites, and crab noodles. 
This place seems SUPER authentic and everything we had was delicious. Trevor and I really like spicy food, but beware, because they will LEGIT make it spicy if you ask for it. 🙂
What we ordered: shumai, crab rangoon, panang curry, dry noodles.
Hands down the best food we had in Portland. Like I wanted to cry, because it all tasted so good. I was a bit weary about the dry noodles, but it ended up being my FAVORITE, we ordered it with their homemade broccoli noodles and after one bite, I think I might have died and gone to heaven.
SO. GOOD.
What we ordered: chips/salsa, queso, seafood enchiladas, margaritas
I actually liked this place better than Taco Escobarr. It's a hole in the wall Mexican joint and it makes me happy. 🙂 
What we ordered: crab rangoon, chicken dumplings, potstickers, pad thai.
We did take out and it was just really really awesome Thai take out. 'Nough said.
What we ordered: crab rangoon, pork dumplings, beef lo mein, kung pao chicken.
This was some of the best Chinese delivery food I've ever had. Seriously SO delicious.
What we ordered: samosa chaat, garlic naan, paneer tikka masala, butter chicken.
Delish. We also got this delivered. We're super picky about Indian food and this definitely satisfied the craving!
Bars
What we ordered: IPA's and Crab Rangoon Grilled Cheese.
Good beer, GREAT grilled cheese (literally perfect), and an awesome vibe. Definitely recommend for a late night drink/app. And by late night, I mean 9 PM on a Friday night lol.
What we ordered: I didn't write down what we ordered, so I can't remember, gah! sorry!
That being said, good vibe (really dark), but I liked the cocktails at Blyth & Burrows better. 🙂
What we ordered: cocktails – Widow's Walk, Death Stalker, General Tso Old Fashioned.
GREAT cocktails. Cool vibe – hidden entrances and spaces. Awesome place for weekend night drinks.
When we weren't busy eating or working, Trevor, Teddy, and I had fun walking around downtown Portland, going on fall foliage drives, and just relaxing!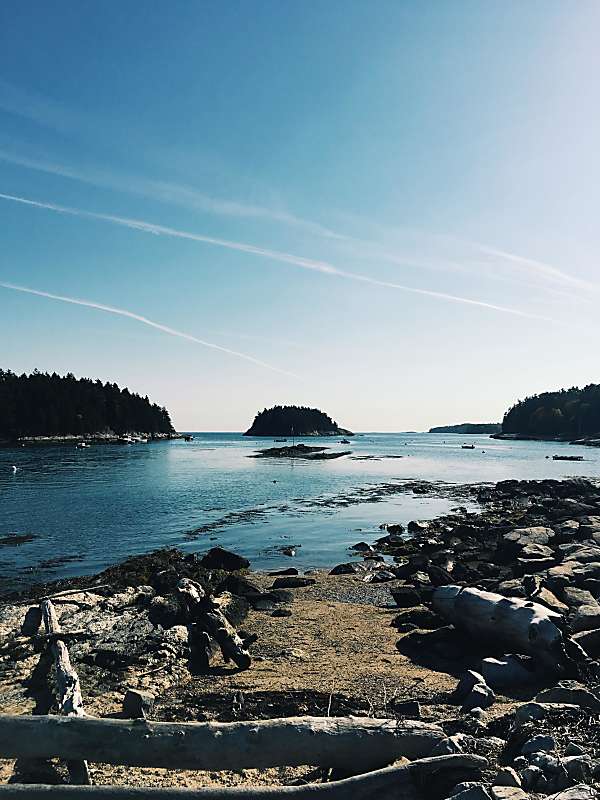 Portland. You seriously killed the food game and I'm seriously so in love.
– Jennifer
Have you been to Portland, Maine? What restaurants did we miss?