Stop #2 on our travel around the US! Indianapolis, Indiana was PACKED with delicious food, good music, a radio interview (!!!), and more!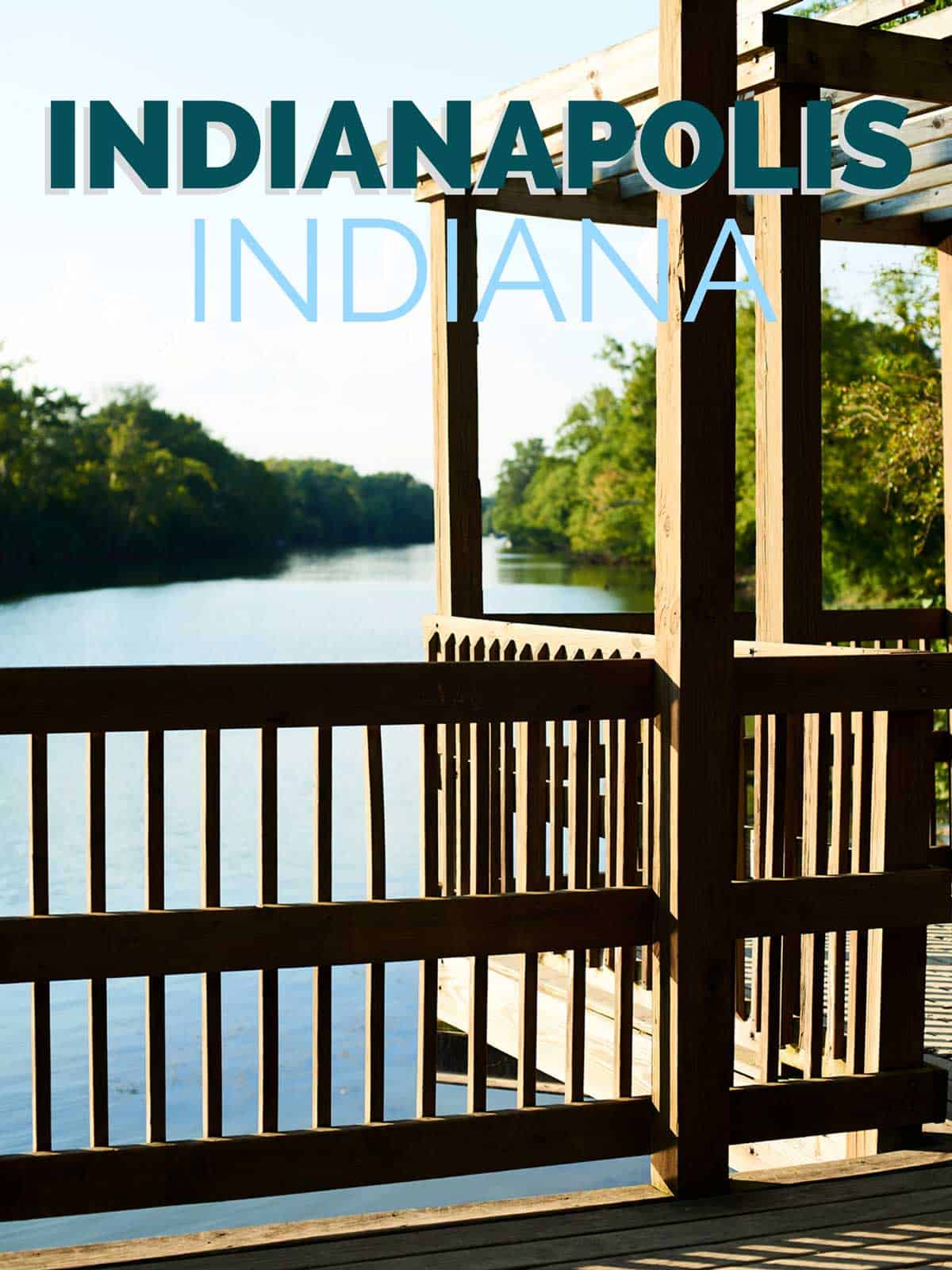 Good Moooooorning, Indianapolis! (If you follow us on Insta stories, you know what I'm talking about 😉 )
Anyway.
Indianapolis.
Stop #2 on our travel shenanigans.
I'm not gonna lie, I didn't know what to expect when we pulled out of Chicago and into Indianapolis.
I knew absolutely nothing about the city other than that's where the Indy 500 happens . . . and that's only because Trevor told me that a few days prior. 😉
All that being said, I was absolutely BLOWN AWAY by what Indianapolis had to offer.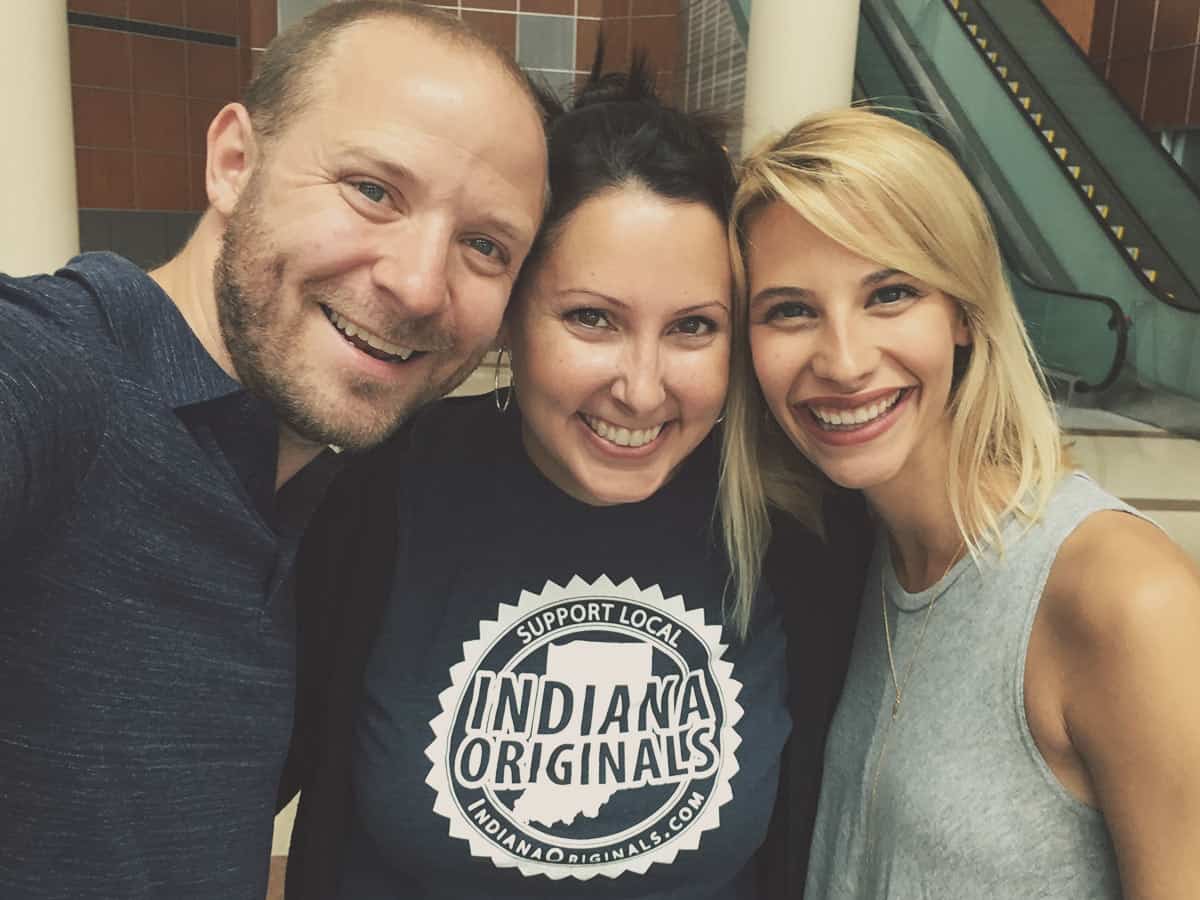 We actually stayed just north of downtown in Broad Ripple – a little neighborhood that is just the CUTEST.
Our AirBnb was this adorable little house with the most incredible host, Keely.
On our first day, Keely generously hooked us up with her friend, Mel, who has this super cool company called Indiana Originals. Their mission is to "create stronger, healthier communities and more jobs in Indiana by encouraging and facilitating a greater use of independent, Indiana owned businesses." <– how awesome is that?! #supportlocalbusiness
On the second day of our stay, Mel asked us if we'd like to be a guest on a radio show.
We said.
Um.
Heck YES.
So, we headed to downtown Indianapolis and were on WIBC 93.1! The radio host – Teri – was freaking amazing and we had an absolute BLAST at our interview.
Teri, was then SO generous and provided us with tickets to Symphony on the Prairie AND the Indiana State Fair.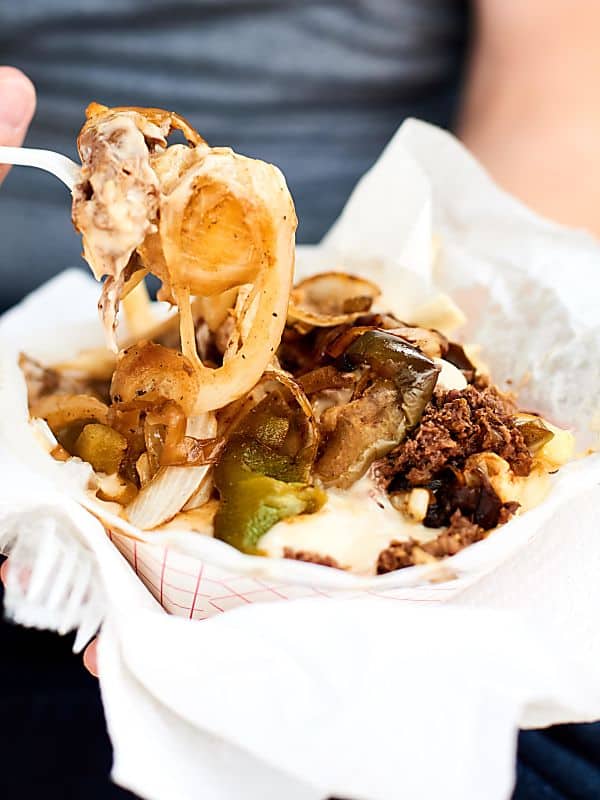 Symphony on the Prairie was SO amazing. We listened to music, drank wine, and had #allthesnacks. It was the perfect summer evening.
A few nights later, we went to the Indiana State Fair where we played Skee Ball and I won a giant stuffed donut <– ha!!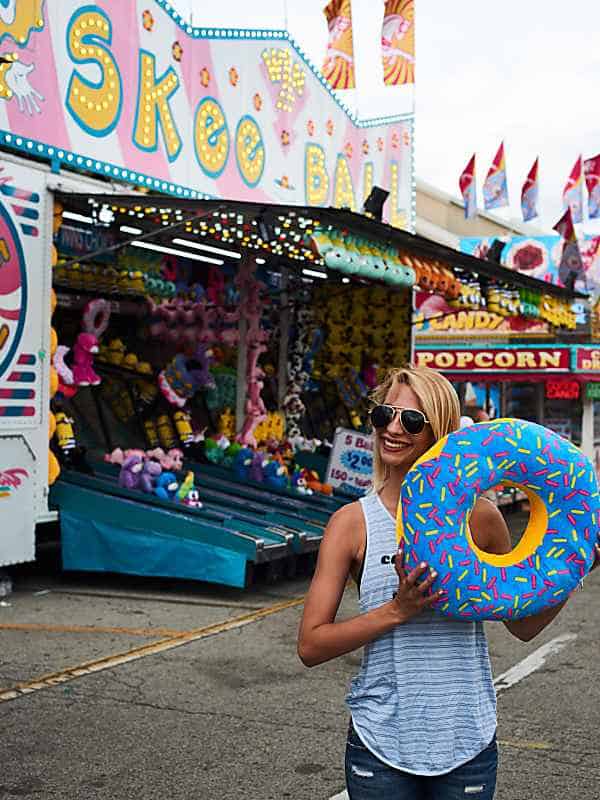 In between, I did a few photoshoots —> Crockpot Vegetarian Chili, Funfetti Cake Batter, and Veggie Enchilada Bowls (coming soon!) and Trevor edited the videos for our Chicago stop!
I also checked out their local Pure Barre where they absolutely kicked my BUTT and then we had an awesome meal at Flatwater. I had my very first Pork Tenderloin Sandwich there  – because when in Indiana! – and it was SO delicious. Highly recommend anything at Flat Water if you're ever in the area. Also, I reeeeeally want to make a homemade version of that sandwich, so stay tuned! 🙂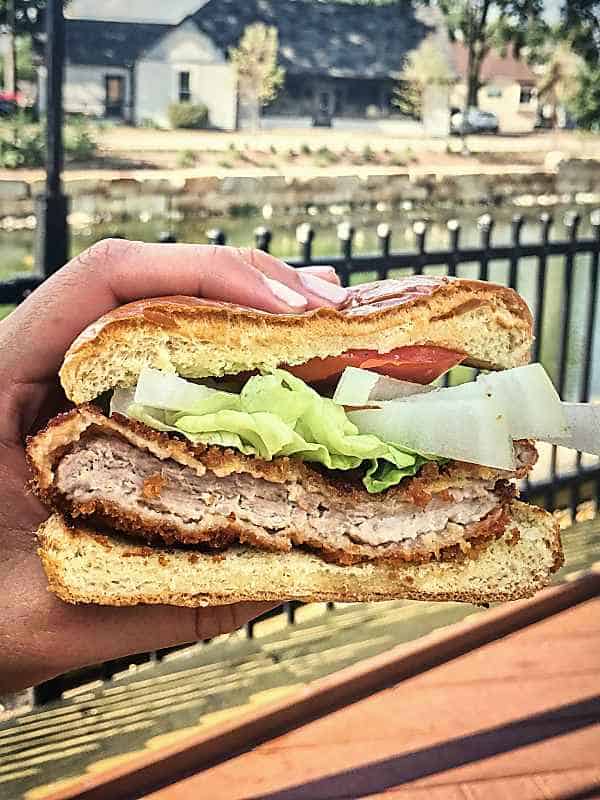 Overall, I was super blown away by all the amazing food Indianapolis had to offer, because we also had some of the BEST Indian food (India Garden <— check it out) . . . twice. 
Seriously. Soooo goooood.
Someone once told me that Hoosiers are the best . . . and I gotta say . . . Indianapolis, you did NOT disappoint. 🙂
Next stop, COLUMBUS, OH!!!!!
– Jennifer
What's a city that YOU were pleasantly surprised by? Let me know in the comments below!