What to do and eat when visiting Charleston, South Carolina!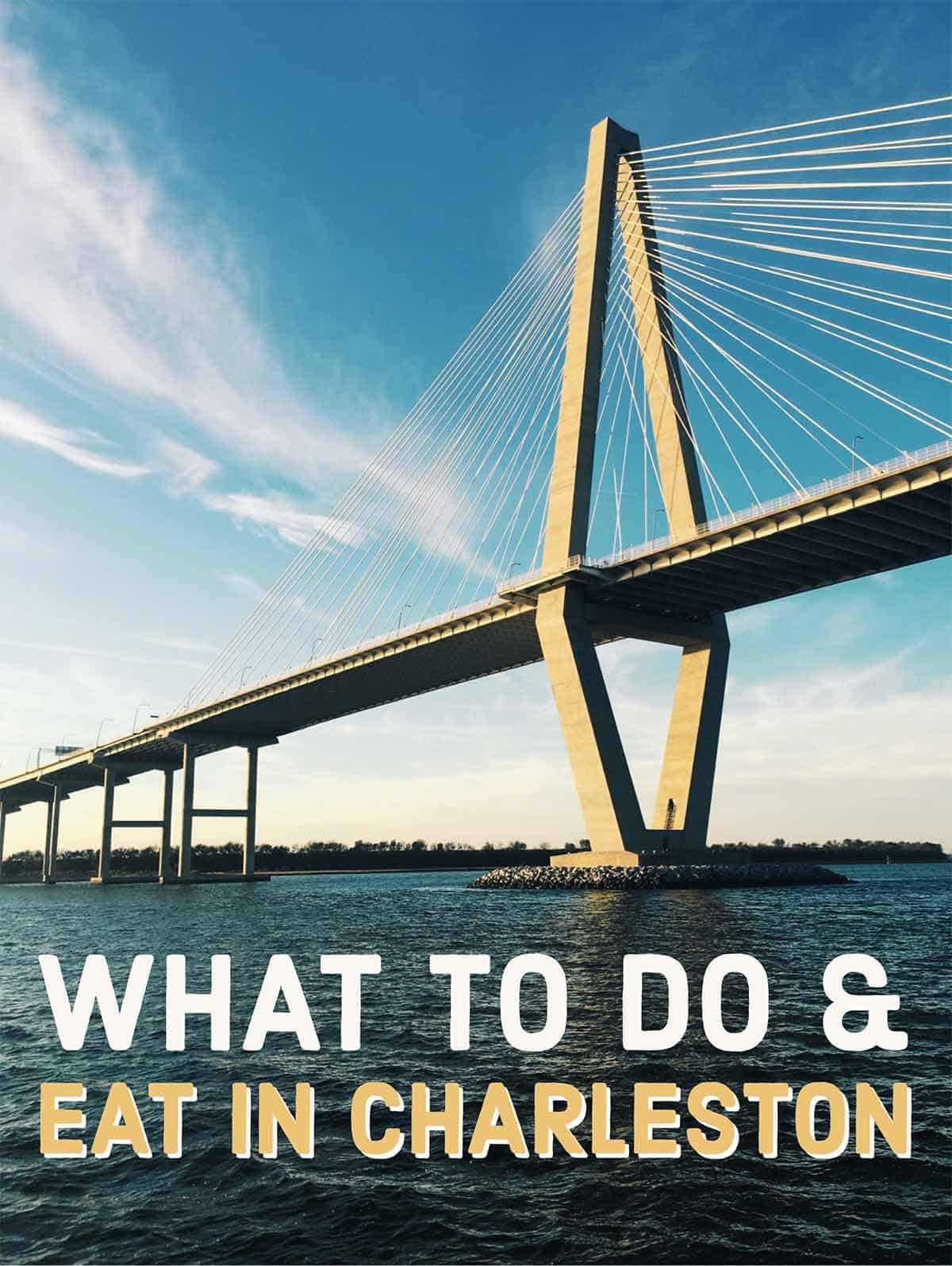 There's a reason Charleston, South Carolina has been named the #1 tourist destination in the US (and I've heard #2 in the world!!)
. . .
It ROCKS.
The city itself is SO cute and charming . . . and the history is just fascinating.
The food within the city?
Mind. Blowing.
Tons to do, eat, and drink . . .
What are you waiting for?!
Pack your bags!
Where We Stayed
We split our trip between two Airbnbs on James Island. We chose to stay about 10-15 minutes from downtown, so we could get more bang for our buck. Plus, we work from home while on the road and like to have room to sprawl out!
Our first house was gorgeous! Really modern and was a walk away from some cute restaurants.
Our second house was super cute and was located in a really beautiful, family friendly area. We loved taking walks with Teddy in the neighborhood while looking at the homes! This house was also really close to THE most adorable coffee shop, so #winning.
What We Did
We did the Tri-Combo: Charleston Harbor Tour & Carriage Ride & Plantation Tour and absolutely loved it! At 60 bucks a piece, you get to go on a carriage ride, boat ride, AND tour the Boone Hall Plantation. I think 60 bucks is a STEAL for all you get to do and it's a great way to see different parts of Charleston! PS – This is coming from people who don't really like tours and we loved it. 🙂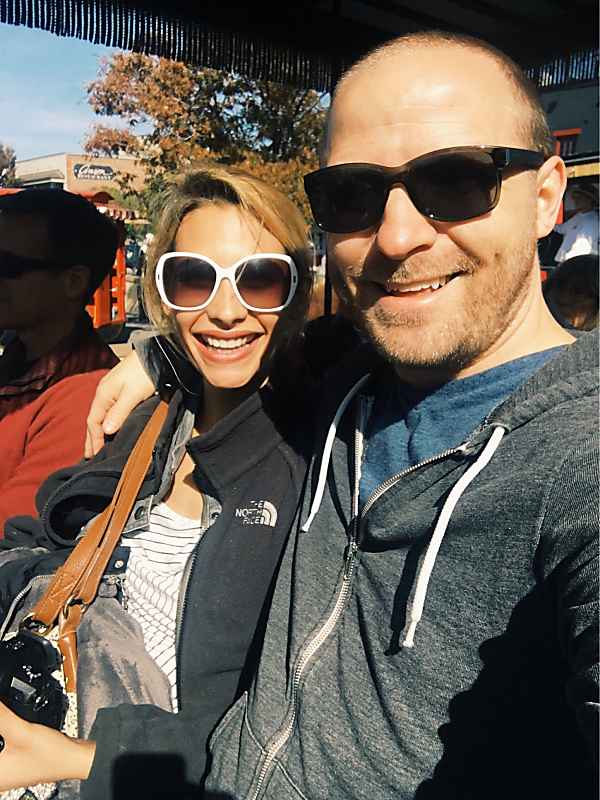 Carriage Ride
The route is different for every ride, but whatever the route, this horse drawn carriage ride is a relaxing way to learn about the history of Charleston and see the unique architecture!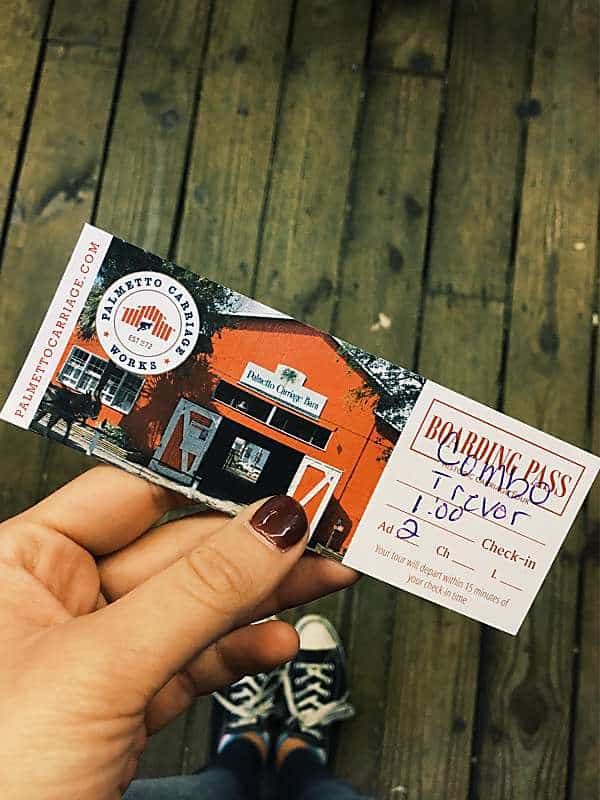 Plantation Tour
Boone Hall Planation is America's Most Photographed Plantation, and I can see why.
It's GORGEOUS.
Plus, you'll get a tour of the house itself, which is absolutely incredible.
Charleston Harbor Tour
This was my favorite part. 🙂 They have snacks and drinks available for purchase while you boat around the Charleston Harbor and see more than 75 landmarks!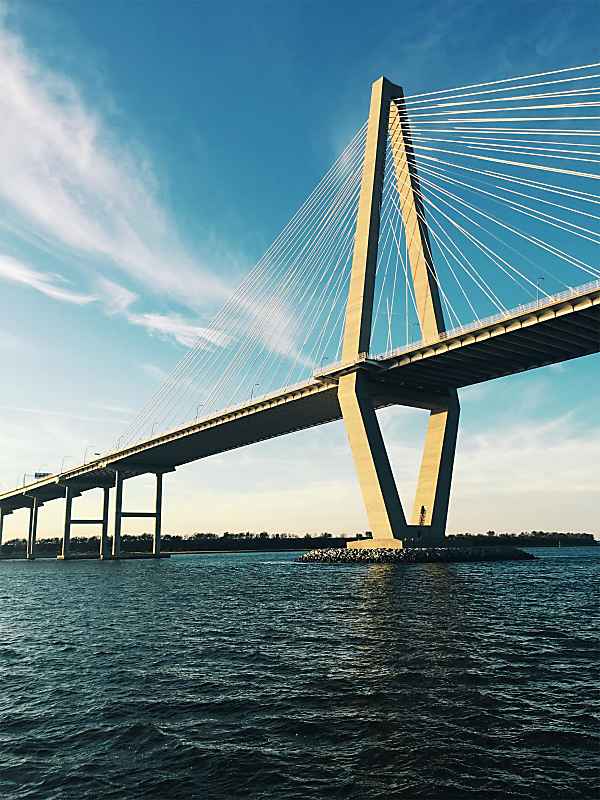 Pro tip: Check the weather and make sure you go on a warm day! It gets chilly out there. 🙂
Pro tip #2: Check when the sun sets. We went during sunset and it was SO beautiful!
What We Ate
Breakfast
An Instagram follower (are you following us on Insta?!) suggested this spot for breakfast and HOLY YUM I'm glad they did. It's an adorable diner off the highway that serves the MOST delicious brunch.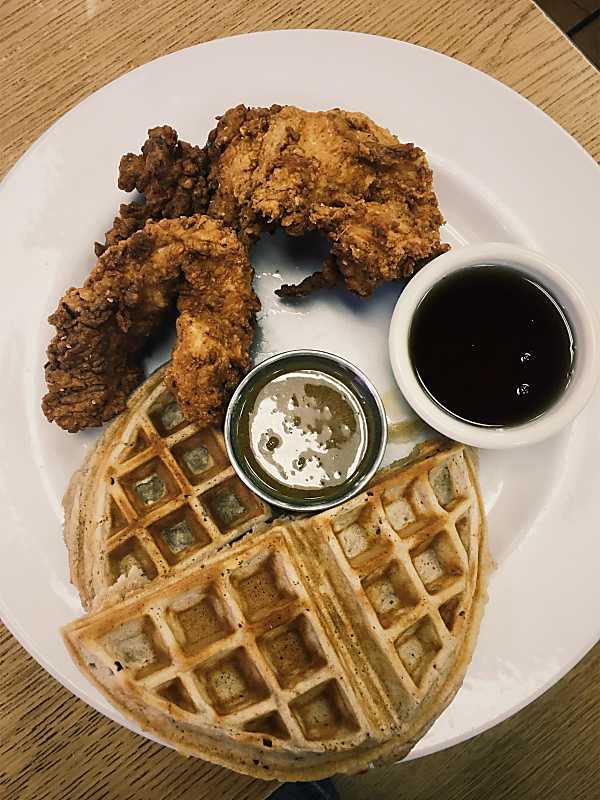 What we ordered:
Biscuits and gravy: might be some of the fluffiest biscuits I've ever had and the gravy was perfectly seasoned. This was my fave of the day.
Chicken and waffles: pecan crusted chicken and cinnamon waffles with honey mustard and syrup <– I mean. So good. The honey mustard was a surprising, but life changing addition.
Iced coffee: I was actually surprised they had iced coffee on the menu (it's an old school diner), but I'm so glad they did, because it was super yum!
Lunch
Smoke BBQ
Honestly, I'm not one for BBQ, but when in Charleston, right?! <– Said before eating at Smoke. After? GIMME all the BBQ!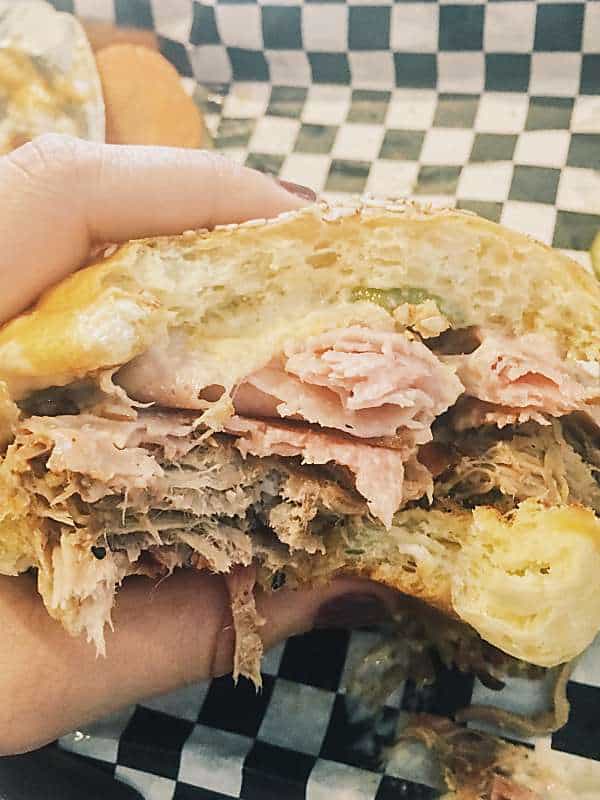 What we ordered:
Famous Smoke Wings: Crispy Confit Chicken Wings, House Sauces, Pickles <– some of the best wings. ever.
The Cuban:

 Smoked Pork, Ham, House Pickles, Swiss, Mojo Aioli <– OMGGGGG.

Famous Hash & Grits: 

Brisket Hash, Grits, Chedder Ale <– my first time having savory grits and I was not disappointed!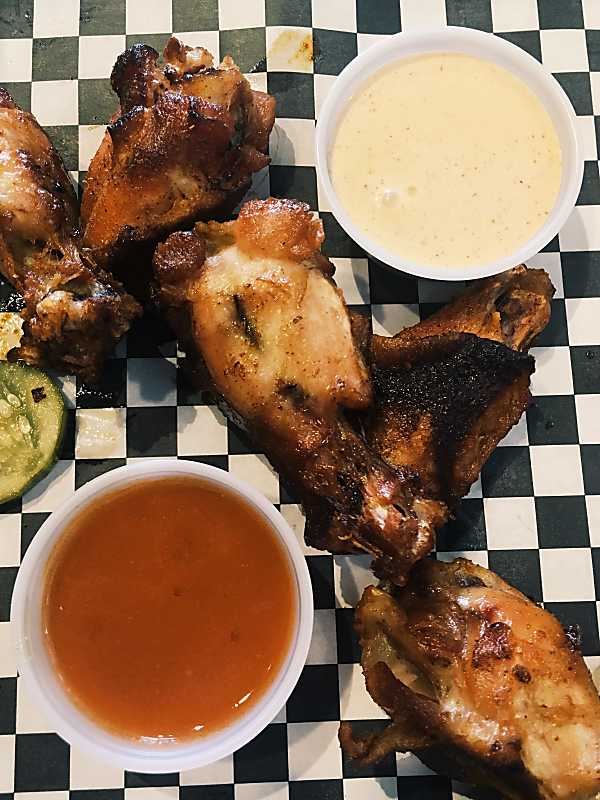 Dinner
OMG. OMG. OMG. OMG. Hands down some of the best food I've ever had. I know a lot of people say to go to Husk, but we couldn't get reservations, so we decided to go here instead and I couldn't have been happier! We'll hit up Husk next time! 🙂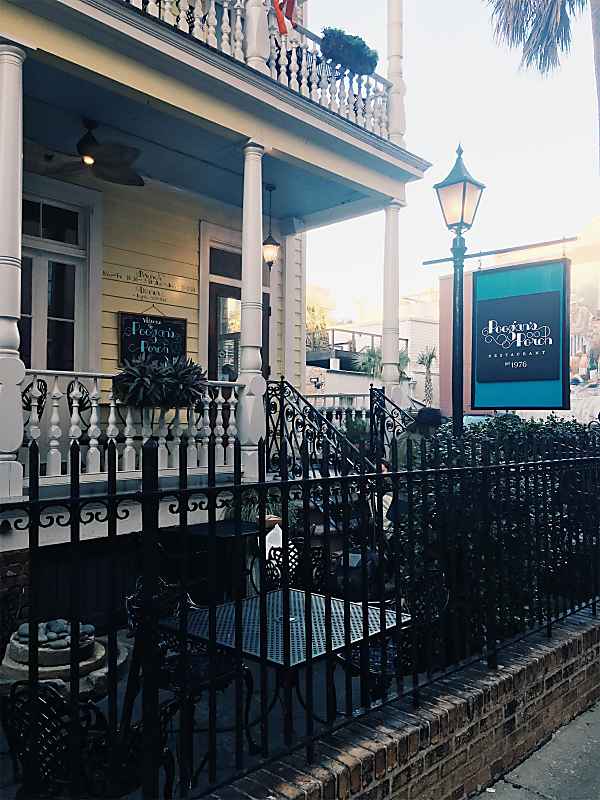 Pro tip: We got there 10 minutes before they opened for dinner on a Wednesday, because we didn't have a reservation, and we got right in!
What we ordered:
Biscuits and butter: this comes complimentary with your meal and OMG literally SO.FREAKING.GOOD.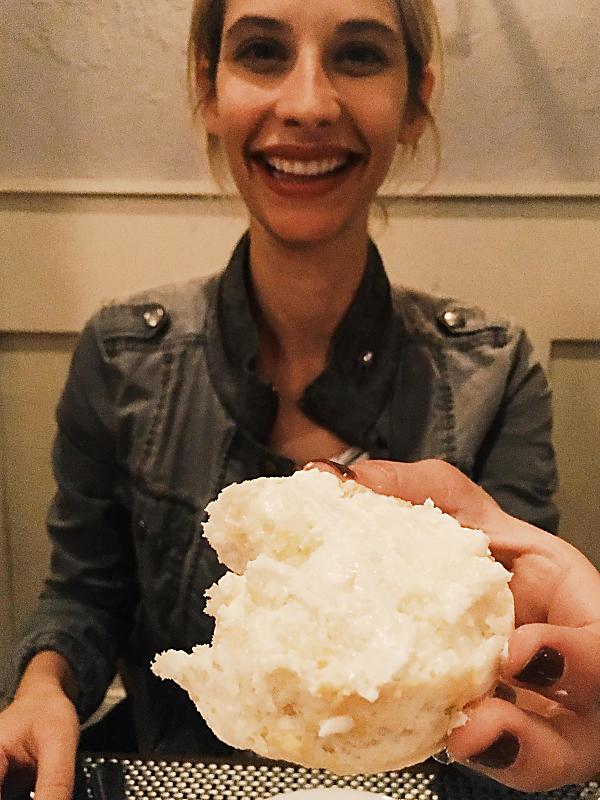 Hot Shrimp & Crab Toast: Lump Crab, Sherry Cream, Toasted Baguette. If you love seafood, you'll love this!
Pimento Cheese Fritters w/ Tomato Jam: It's fried cheese. One word: heaven.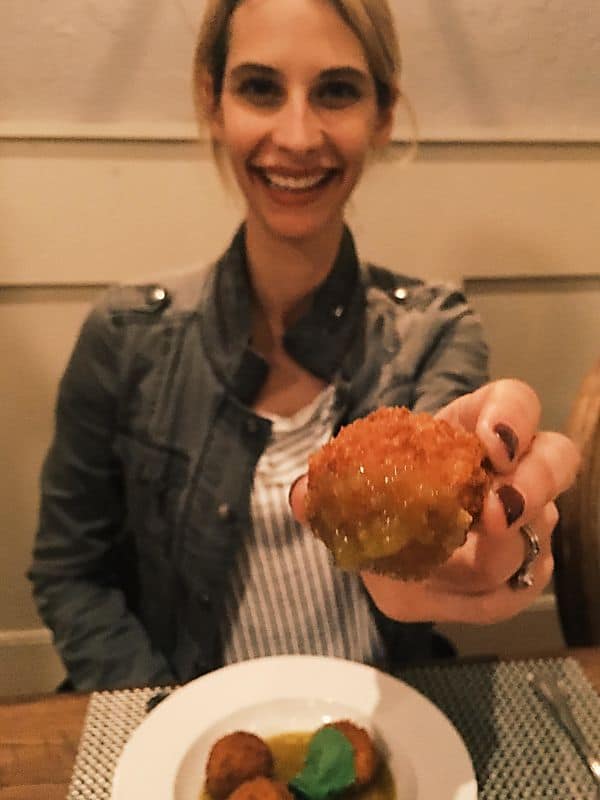 Shrimps & Grits: because when in Charleston, you get the shrimp & grits. You guys. I have never had shrimp SO tender before. Like it was mind blowing. I could've eaten this for every meal.
Short Rib Ragu: I wanted to cry, because this was so good. The short rib is SO tender and it comes with the most melt in your mouth amazing sweet potato dumplings (kind of like gnocchi). I could've also eaten this for every meal. 😉
This restaurant was within walking distance from our Airbnb and had really good Tex Mex-y kind of food!
What we ordered: Chips, queso, salsa, ghost pepper margarita, pineapple jalapeno margarita, and the shrimp traditional plate. Everything was really yummy, but it was the chips/queso/salsa and margarita situation that kept us coming back!
A modern take on Southeast Asian cuisine!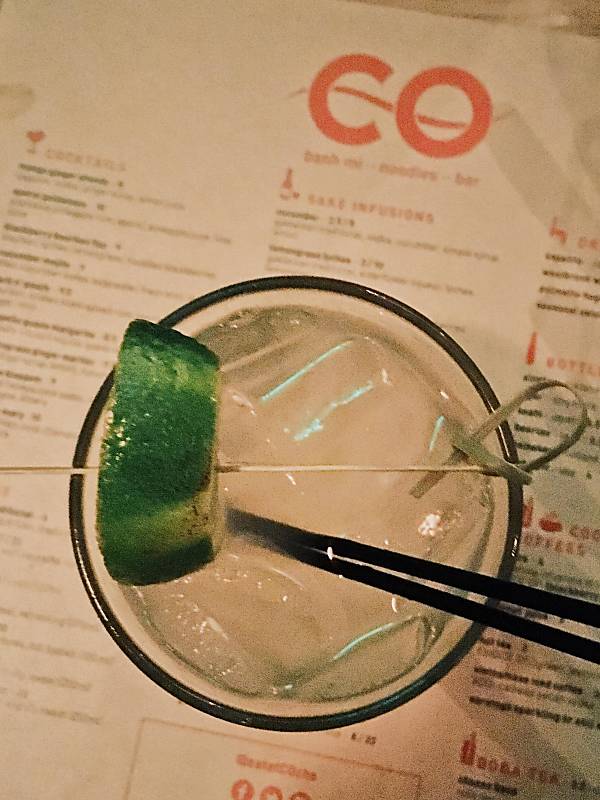 What we ordered: 
Jalapeno Guava Margaritas. SOOOOO yummy.
Pork & Ginger Gyoza
Crab Rangoons <– they were out, but I will DEF be getting these next time
Pork Buns
Pad Thai
This ties for best Thai food I've ever had with Mi Sen Noodle bar in Portland, Maine. Seriously incredible. Pro tip: sit at the chef's counter if you can, so you can watch everything being prepared!
What we ordered: We ordered a lot, because Thai is our fave. Other than Mexican. 😉
Fried wontons: Classic and just done so so well.
Steamed dumplings: Another classic that they just knocked outta the park.
Tom Kha Gai: this is my all time favorite Thai dish. It's a coconut milk soup and they NAILED it. So creamy and perfectly seasoned!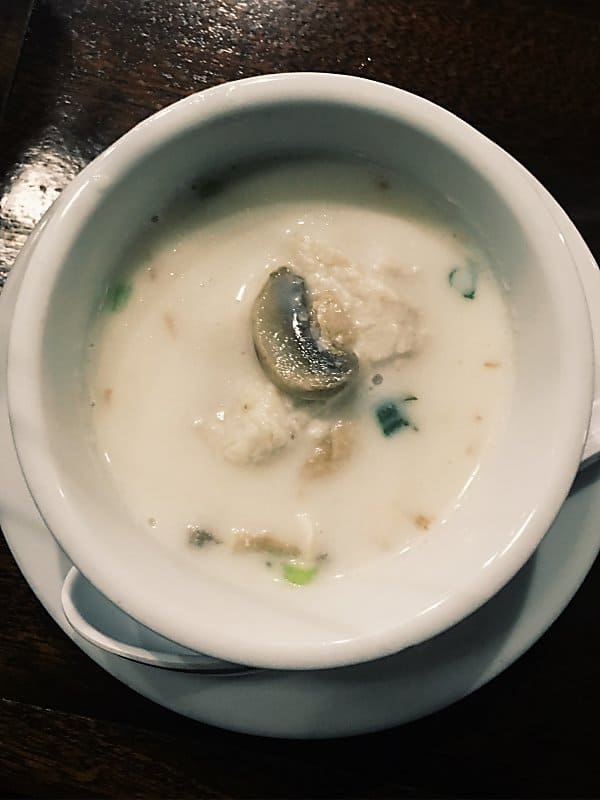 Pad Thai: yet another classic done really perfectly. Leftovers were even better the next day. 😉
Pad See-Eu: my second favorite Thai dish. Thick, tender noodles with the MOST flavorful sauce.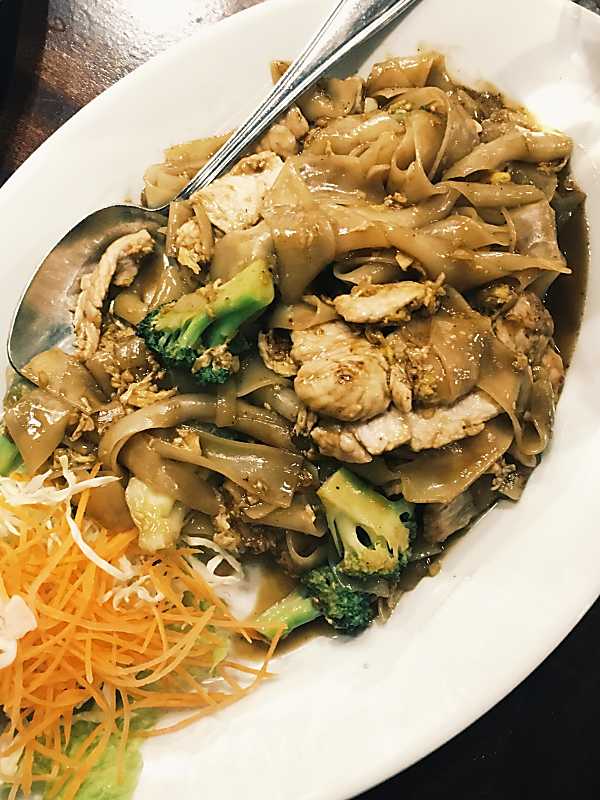 Drinks/Coffee
This was within walking distance from our first Airbnb and had really solid coffee!
This was within walking distance from our second Airbnb and they also had really great coffee!
They DO serve dinner, but we just came for margaritas and queso before dinner. SO yummy and great vibe. Would definitely like to come back for dinner.
The bar at Zero George was AMAZING and full of old school southern charm. It's a really small bar with amazing drinks and great appetizers! Get the deviled eggs! Pro tip: this place is p.r.i.c.e.y. so I'd recommend just sitting at the bar during happy hour. 🙂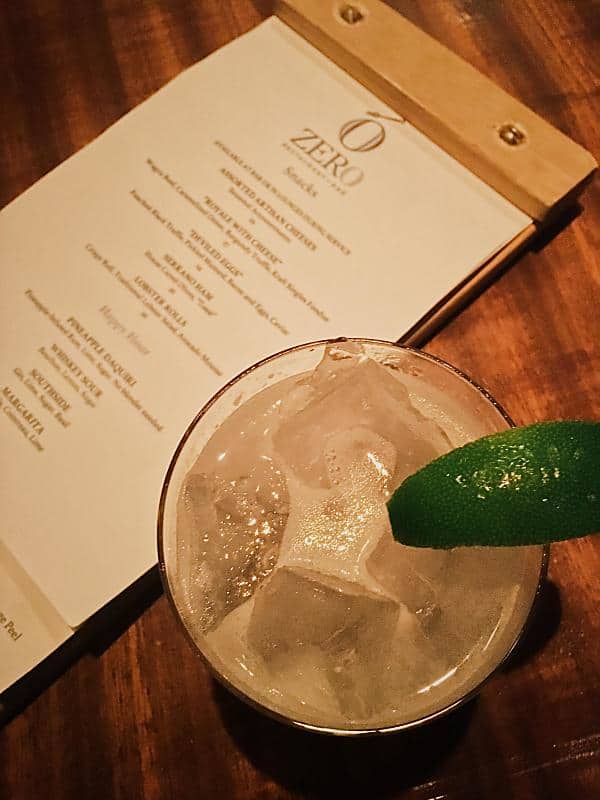 This is also a restaurant, but we just stopped in to have a glass of wine. Super small, always a line out the door, but really really cute!
SUPER fun vibe if you want to have a weekend after dinner drink.
Charleston, you treated us well, and you better believe you'll be seeing us again soon!
– Jennifer
I know we missed a TON of amazing restaurants and things to do, so leave your favorites in the comments below!