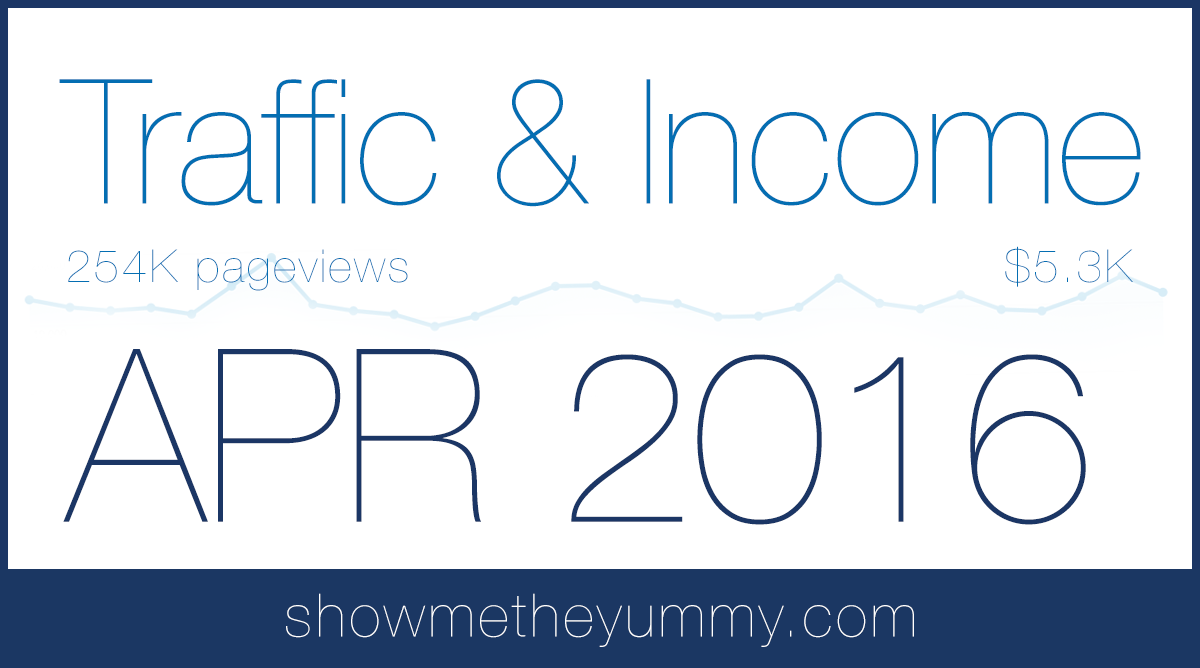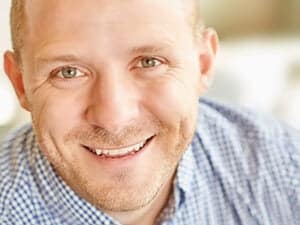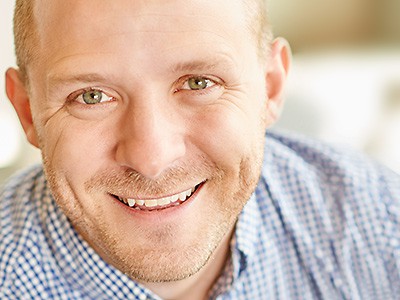 Trevor here, making my monthly guest appearance to present our April 2016 Income Report.
If you're just joining us, normally you'll find me over at The Blog Village helping other bloggers create, grow and monetize their blogs. We are currently in our private launch offering the best deal we'll ever off and get this… we're closing private launch enrollment next Friday!
Okay, on with the income report!

If you haven't read one of our income reports before, you may be scratching your head. This is where we embrace our inner Jerry Maguire… no… not "You had me at hello", the other one… "Show me the MONEY!" As always, the food will return shortly. If the idea of sharing income and learning how to make a living online isn't interesting to you, I suggest grabbing ingredients for these Slow Cooker Ramen Noodles and make your life a better place, a new recipe will be coming Monday!
Here's a brief introduction to these traffic and income reports…
If you've stopped by our about us page, you know that Jennifer and I started this blog a year and a half ago with the hopes of it earning an income for Jennifer. I've since quit my job and we're taking a calculated risk that we can make this blog both of our full-time jobs.
Without income reports like this, we never would have known it was even possible to take that leap. Our hope is that, for those interested, these reports can help to show what worked for us, the mistakes we made and that it is possible to make an income online doing something that you love if you work hard and stick with it.
None of these reports on their own tell the story of how to create, grow and monetize a blog. Think of each one as a chapter in a book that continues to be written. To get the full picture, I suggest looking at our traffic and income reports page where you can click into individual reports, like this one, to see the slow steady growth and get the details.
Okay, enough with the backstory, let's get on to the report…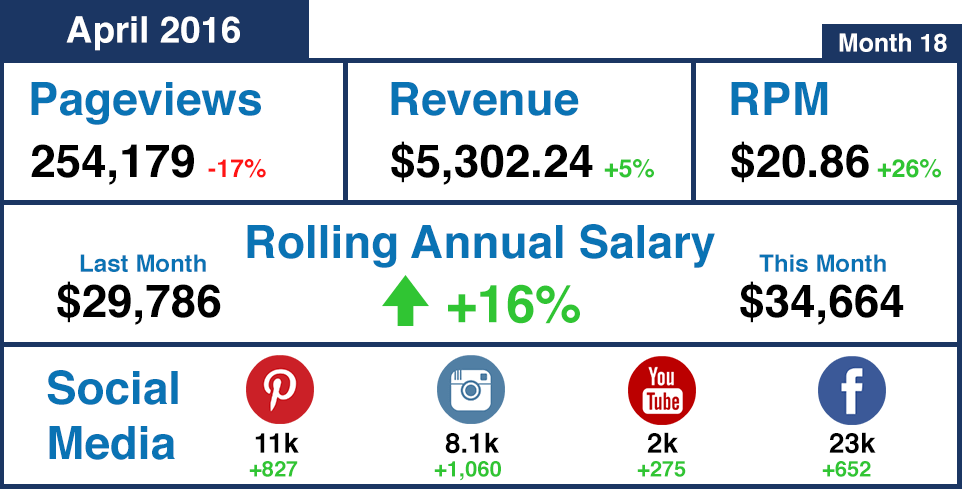 Income: $5,278.13
Expense: $333.05
Net Profit:
$4,969.19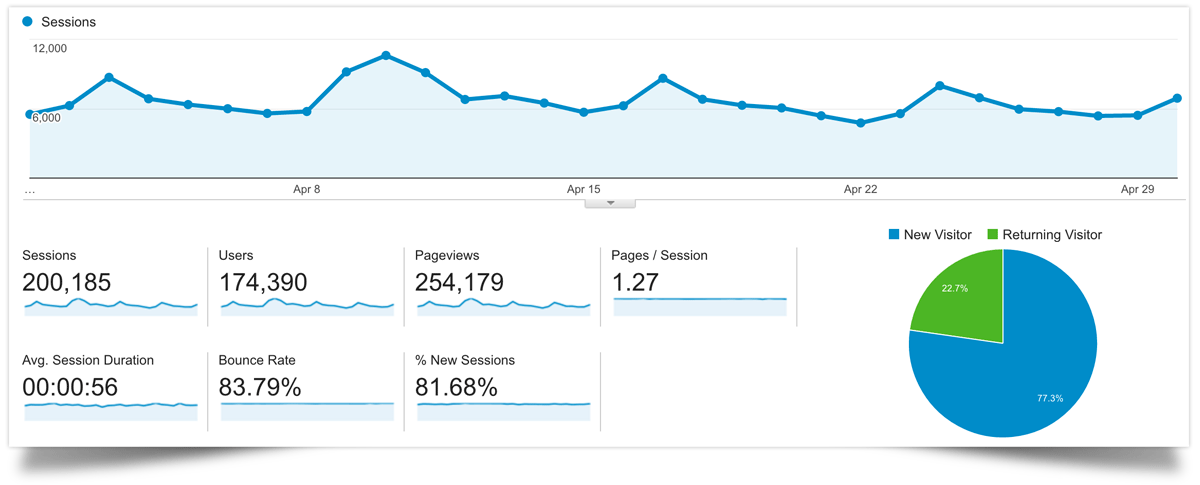 How do I get more traffic to my site?
Focus and Time Management
Probably one of the biggest hurdles that people face when trying to grow their blog is focus and time management. There are literally a thousand different things that you could spend your time on each day. Because of this, a lot of people end up either focusing on the wrong things or spend a tiny amount of time on everything and don't see the results they're looking for.
I wanted to share how we tackle this problem, how we prioritize and what I believe you should be focusing on at various points in your journey.
Content
There's a reason that "Content is King" is a phrase.
Because it is.
This is the single largest place that we focus our effort. Approx. 60% of our time with Show Me the Yummy revolves around creating content.
Most people have a good sense of whether or not their content, especially things like their photography, are in a place that they feel really good about. If you're not quite there or early on and still learning, this is the primary place that you should be focusing on if you aren't seeing traffic. Improving your content.
I'm talking 90% of your time.
You can be a social media marketing ninja, post to every social platform, spend hours and hours getting it out everywhere you possibly can, you can do everything right, but if the quality of the content isn't there, it won't make any difference.
If you're a food blogger, what I always suggest is find someone that has great photography (I'm biased, but I'd say Jennifer @ Show Me the Yummy) that fits a style you like and pick one of their recipes to recreate.
This isn't for your blog, this is just to learn.
Make the recipe and try to recreate the photos. This will be a lot harder than it sounds. You'll be amazed at how much you can learn by trying to mimic someone else's images. It also gives you a perfect side-by-side comparison, so you quickly and easily know if you've nailed it or not.
If you feel like your writing, photography and site are in a good place then we move on to…
Promotion
Once you have your content in a good place, you should be focusing on promotion.
We spend around 30% of our time promoting content on various platforms.
Get your content any and everywhere you can for it to be seen. For us this means, Pinterest, Facebook, Instagram, YouTube, Twitter, Google+, food sharing sites, everywhere.
Every time we share a piece of our content we are casting out a line. You never know which line you'll get a bite on, but the more you cast out the better your odds of being discovered.
I recommend evaluating your sharing strategy via google analytics every few months to see where you're getting the most traction. Don't stop sharing to sites that bring in less traffic, but definitely prioritize your sharing and if you run out of time, those low performers can be skipped.
The other important aspect is sharing other's content on appropriate platforms. Facebook, Pinterest and Twitter are all sites that people share other people's content regularly. This can provide your audience with regular fresh content that aligns with your brand and build relationships with other bloggers whose content you shared.
Everything Else
Email communication, planning, errands, everything else falls into our third bucket. All of these things are important, but it's more important to not spend all of your time getting bogged down in these.
Maybe you get tons of emails that you want to respond to, maybe you find yourself spending tons of time shopping for groceries, maybe you want to comment on lots of people's blogs. All of these and more have their place, but it's necessary to prioritize and optimize whatever you're doing so that this is where you spend the least amount of your time.
As you grow, the methods for dealing with prioritization will manifest themselves in different ways. In the beginning, it's all about focusing on what will bring you the most growth. Eventually that could mean hiring someone to handle things that are taking away too much of your time.
Either way, not maintaining focus on the right priorities and not managing your time are probably the two biggest mistakes people make. Now you can avoid them!
That's it for April's income report, I'll see you next month!
As always, if you have questions leave a comment below, I read and answer each and every one!