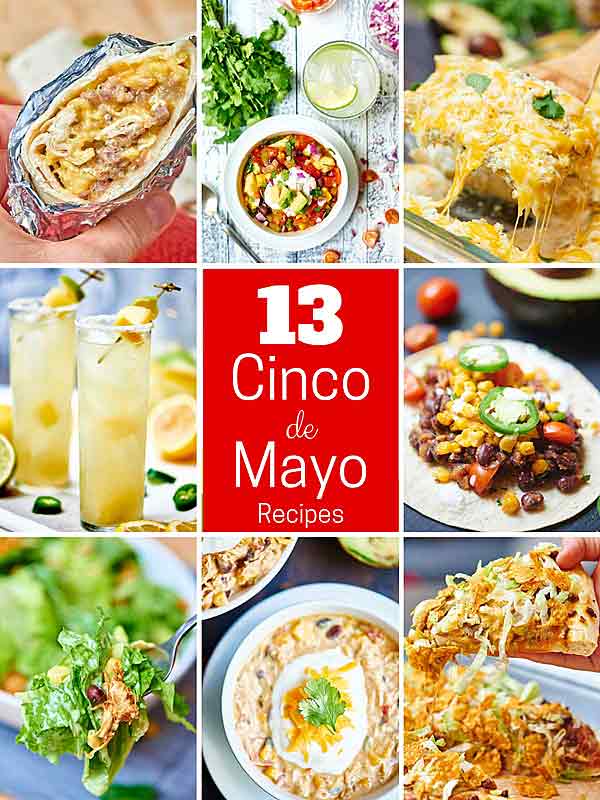 Today is the happiest of all the Monday's EVER, because today, we're getting ready for my favorite holiday, Cinco de Mayo. If you guys have been following this little food blog here, you know that I have two favorite food groups: carbs and Mexican food. Today, we're focusing on Mexican food, because next week is Cinco de Mayo! I'll be celebrating all day long (or maybe the weekend before since Cinco de Mayo falls on a Tuesday – L.A.M.E.), so I've gathered up all my favorite Mexican recipes from Breakfast – Dessert.
Vámonos!

Breakfast:
Start Cinco de Mayo off with a bang with my favorite Make Ahead Breakfast Burrito!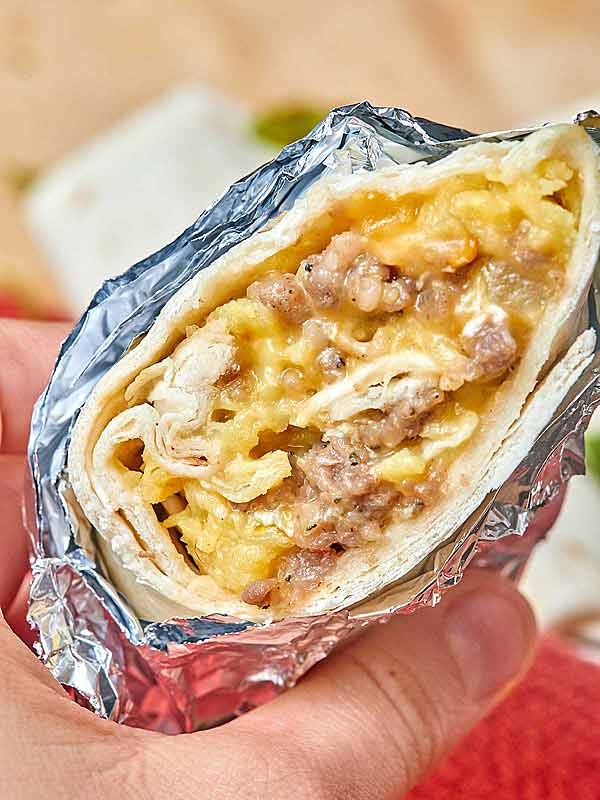 Lunch:
I'm keepin' it light, so I have room for dinner, drinks, and dessert. 😉
This soup is healthy, naturally vegan and gluten free, and makes a ton! Leftovers all week? Yes please!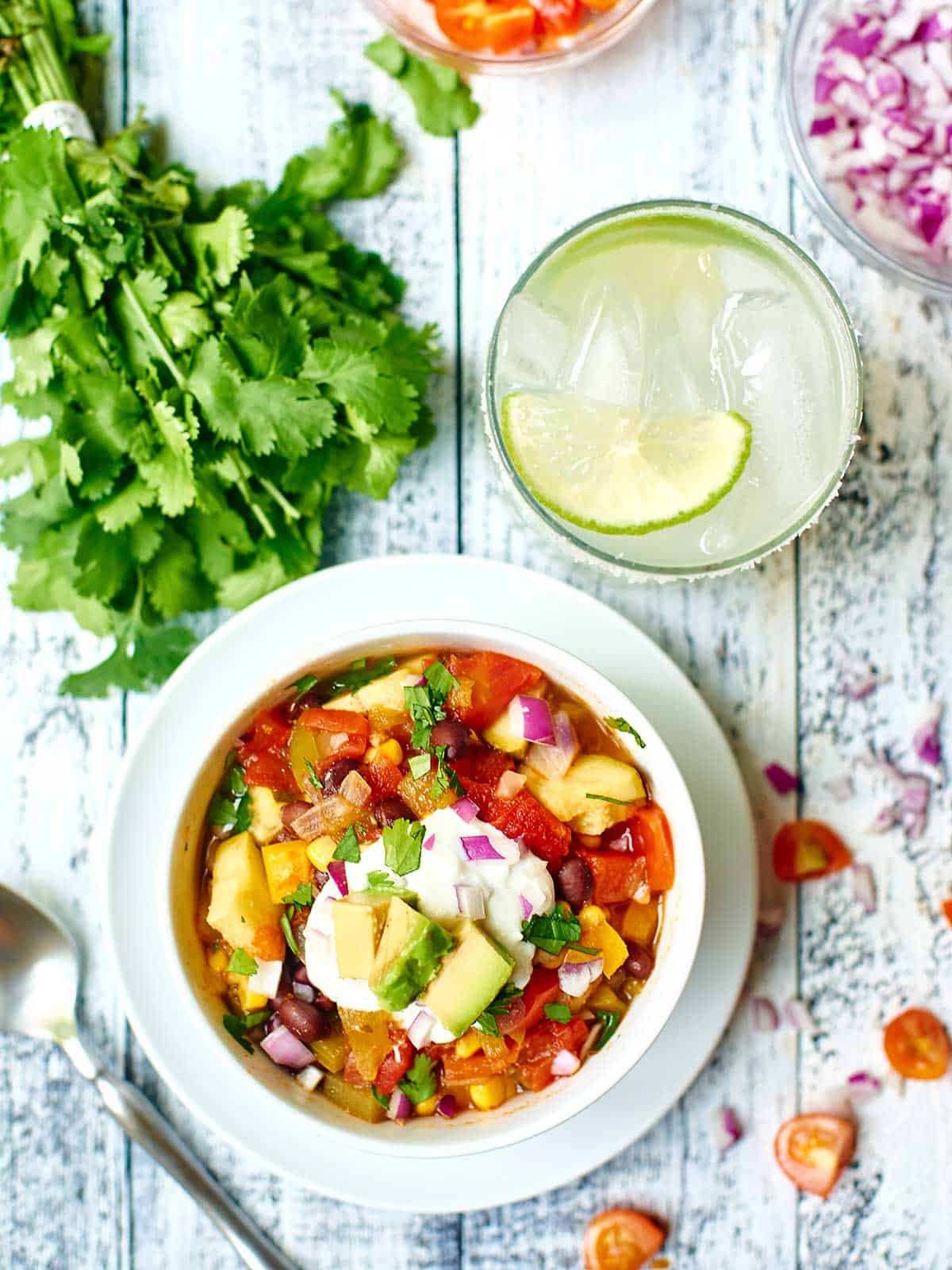 Another crock pot favorite: romaine lettuce is topped with zesty BBQ chicken, corn, beans, and a homemade dressing!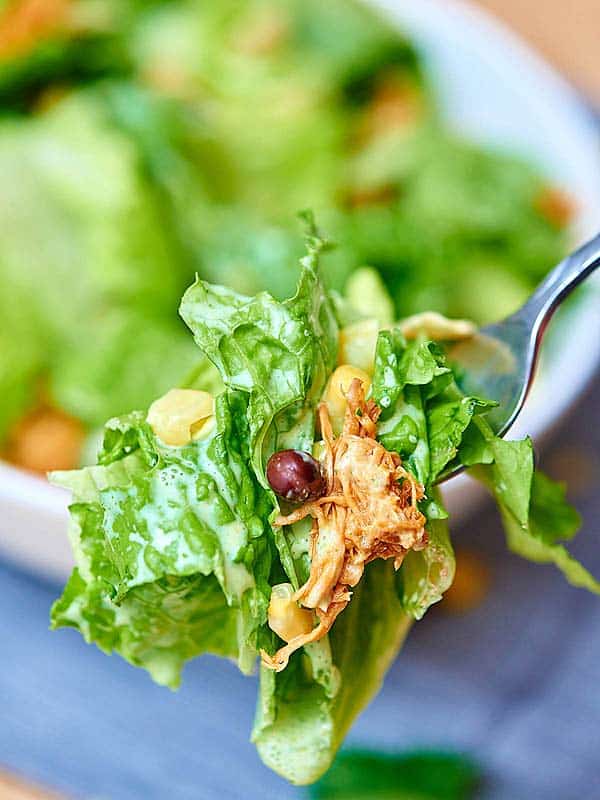 Crockpot Jalapeno Popper White Chicken Chili
This is my all time favorite chili. Loaded with chicken, jalapeños, cream cheese, beans…what's not to love?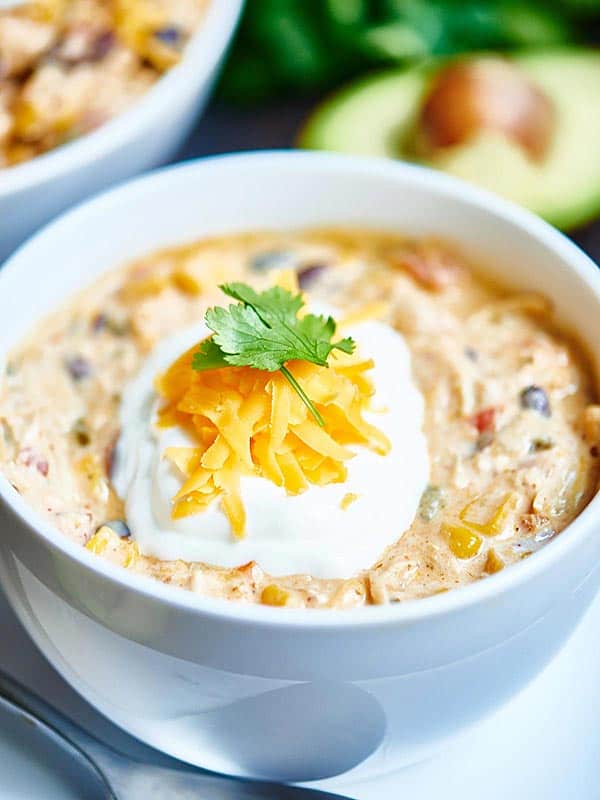 Sides, Snacks, and Appetizers:
What's Cinco de Mayo without homemade salsa?! Super simple. Super addicting.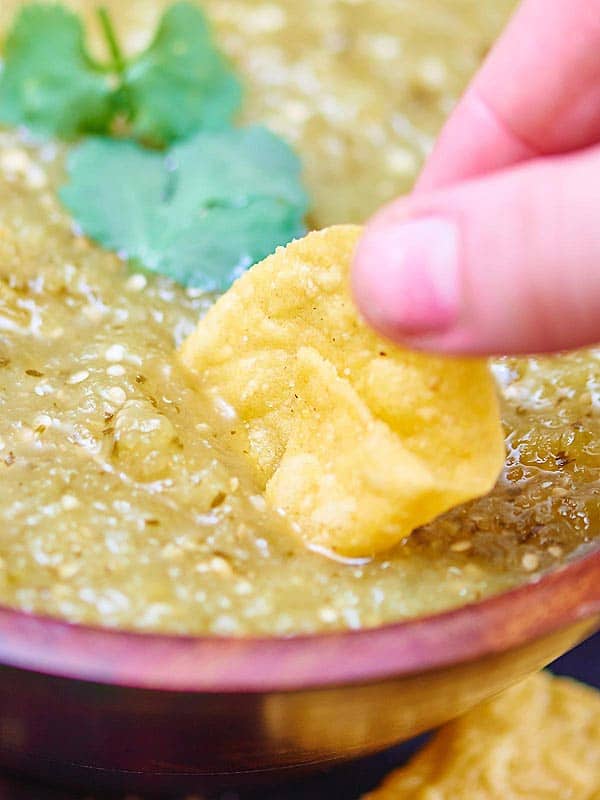 Jalapeno Poppers
I've been eating these baked jalapeno poppers for years and they never disappoint. These are better than the fried version if you ask me. 😉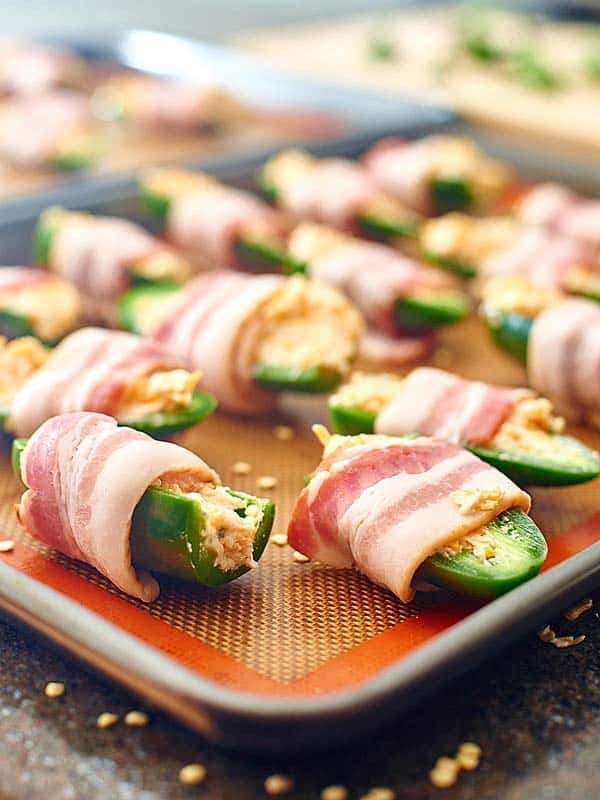 Dinner:
Vegan Black Bean and Roasted Corn Tacos
These are the bomb [dot] com and the perfect vegan and gluten free dinner!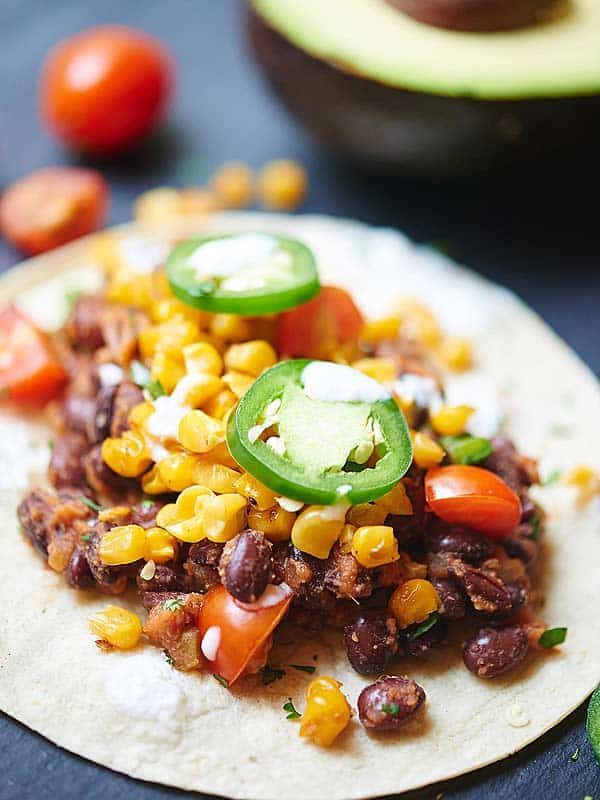 Salsa Verde Enchiladas
Cheeeeeeesy deliciousness. 'Nough said. 🙂
Chicken Fajitas
The very first recipe on Show Me the Yummy! I'm a sucker for fajitas filled with chicken, peppers, and onions!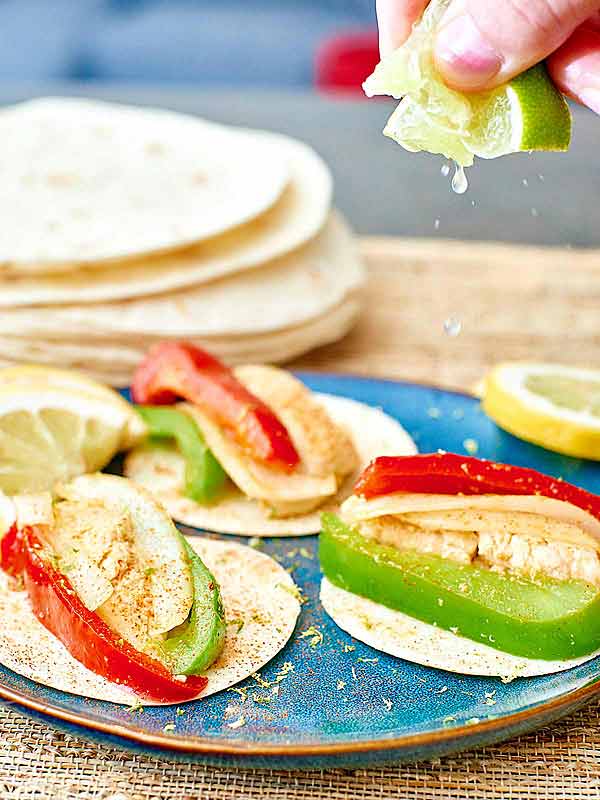 Taco Pizza
Once you have taco pizza, you'll never go back. A homemade (if you want!) crust is topped with beans, ground beef, and all your favorite taco toppings!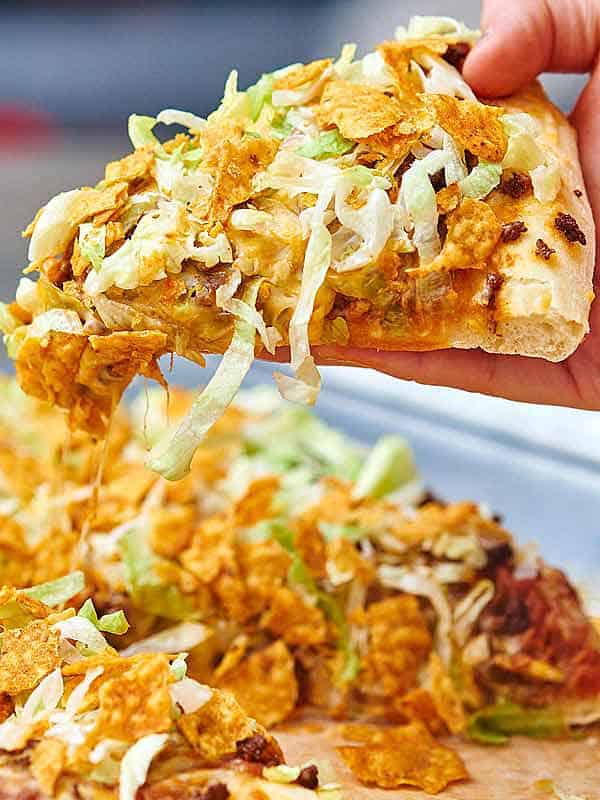 Drinks:
There is no Cinco de Mayo with a tasty margarita to celebrate with!
A classic, fresh margarita with red wine floated on top. An interesting combination that makes for a truly unique and tasty drink!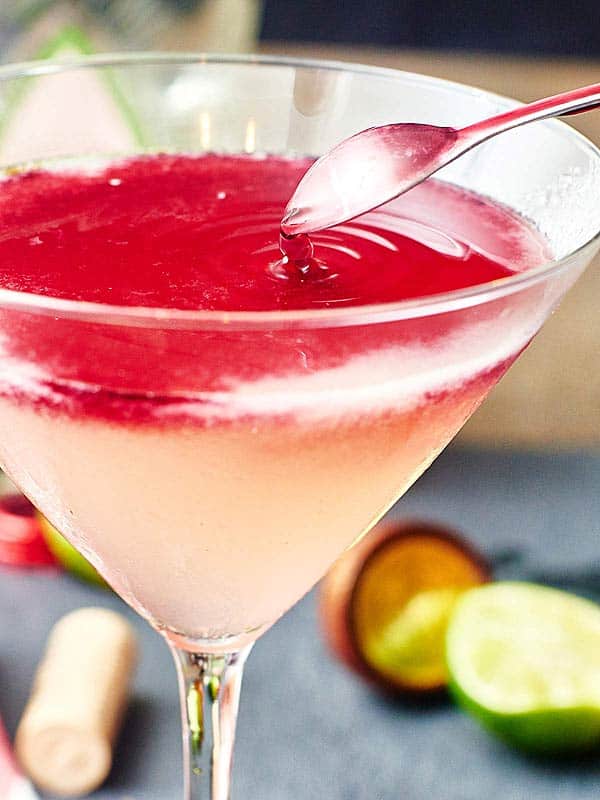 Jalapeno Margarita
I love everything spicy. If you do, too, then definitely give this margarita a try!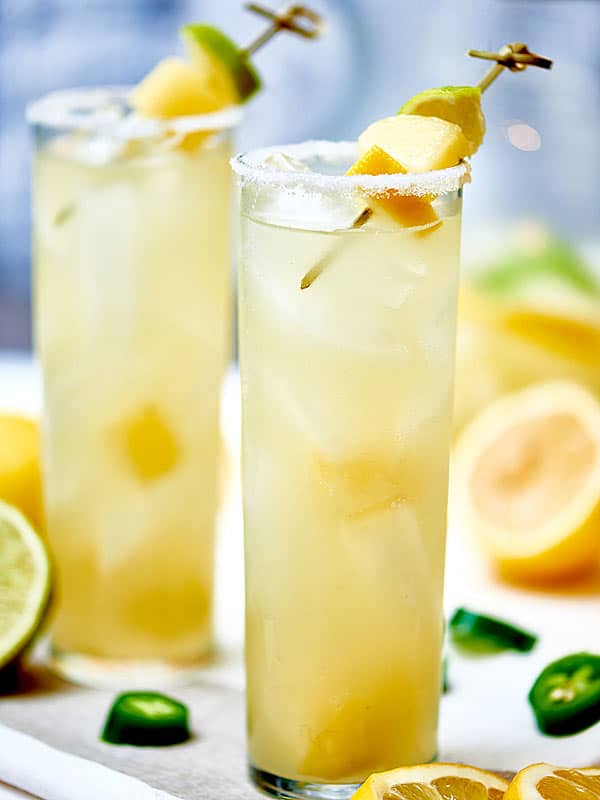 Dessert:
These little babies pack a serious punch! Adults only, please! 😉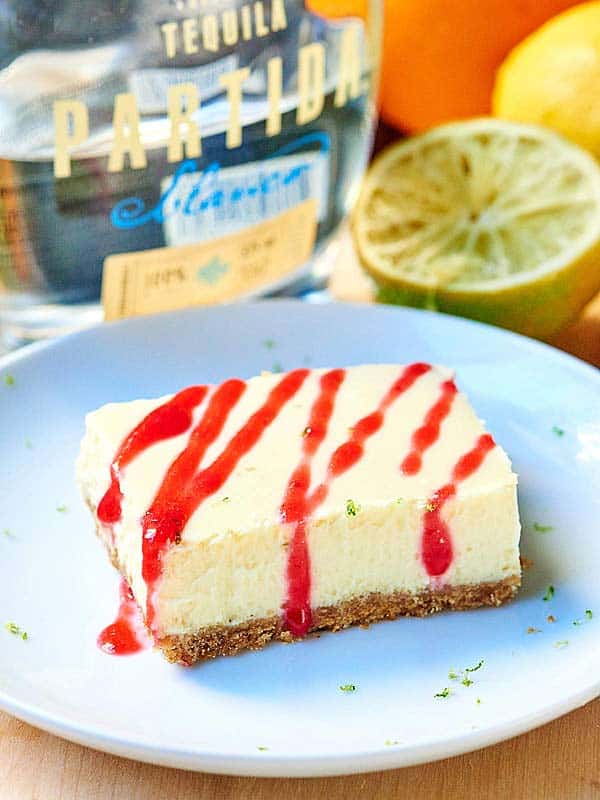 I hope you all have a fun (and safe!) Cinco de Mayo! You know I will 😉
– Jennifer
Do you celebrate Cinco de Mayo? What's YOUR favorite recipe?