7 Easy Recipes to Make with Leftover Ham. Whether you love soups, casseroles, pasta, or pizza . . . we've got you covered!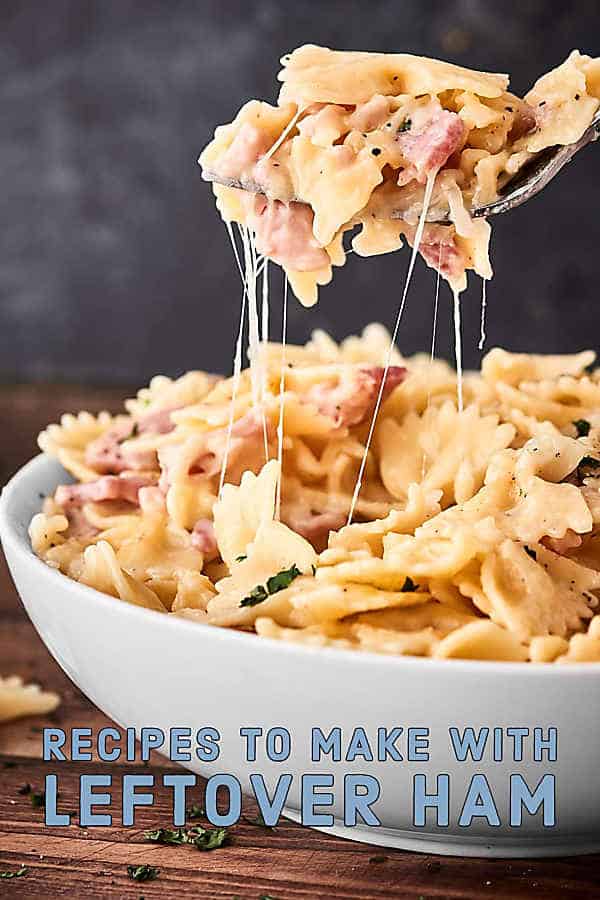 Wishing you all a happy, safe, and food filled holiday. Over here at Show Me the Yummy, we're making my classic ham with pineapple sauce. If that's not your thing, try our crockpot honey dijon ham.
Whichever you choose, you will for SURE have leftover ham.
Leftover ham sandwiches are nice and all, but I actually prefer to re-invent leftovers with soups, casseroles, and even pizza!
Today, we have 7 Easy Recipes to Make with Leftover Ham.
Leftovers have never been quite sooooo delicious.
Ham and Cheese Potato Soup. A quick and easy classic loaded with veggies, chicken broth, half and half, potatoes, leftover ham, sour cream, cheddar cheese, and swiss cheese! Hearty, yet light! A family favorite.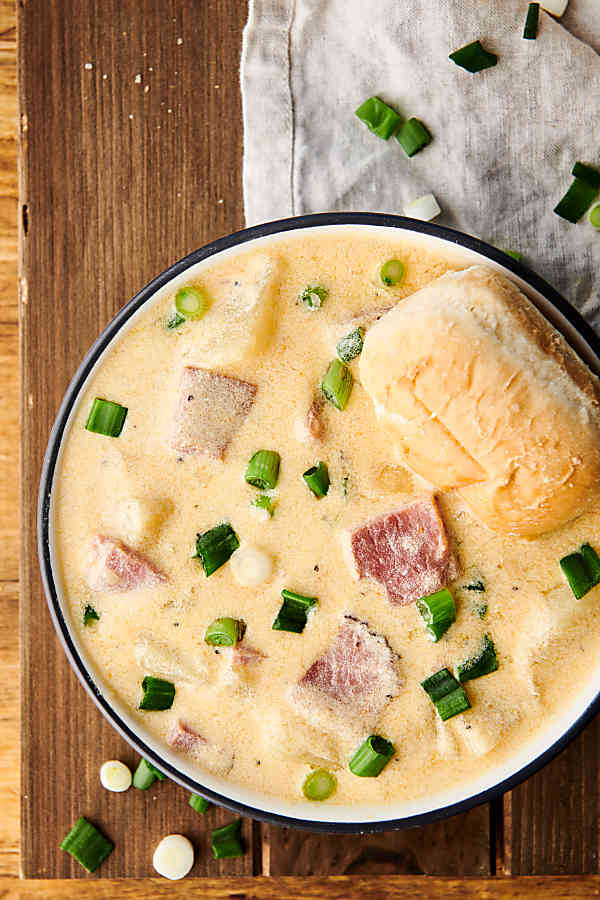 This One Pot Ham and Cheese Pasta Recipe is the perfect way to use up that leftover holiday ham! A quick and easy recipe full of pasta, swiss cheese, and ham!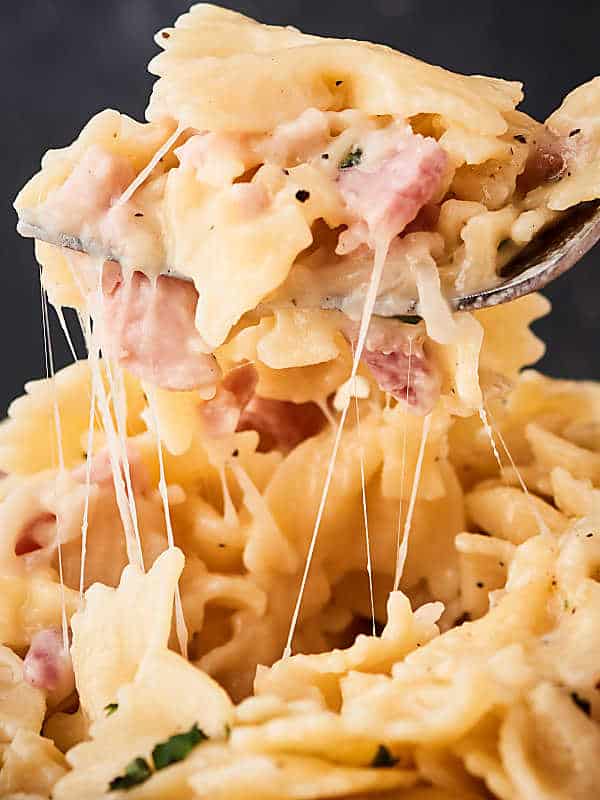 This Ham and Cheese Monkey Bread will surely be the star of your next party! Warm biscuits, gooey cheese, savory ham, and a honey mustard dipping sauce . . . what's not to love?!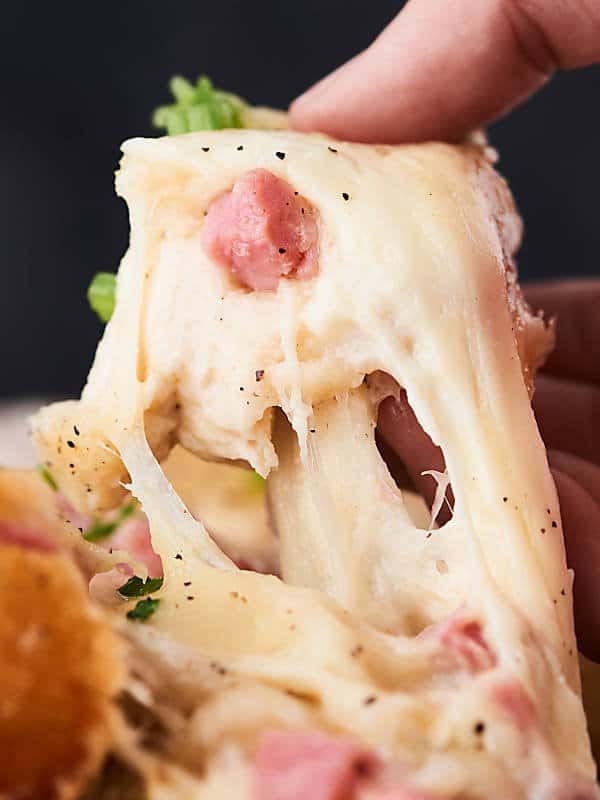 This Ham and Cheese Breakfast Casserole Recipe is SO quick & easy (less than 10 minutes of prep) and full of hash browns, eggs, ham, and plenty of cheese!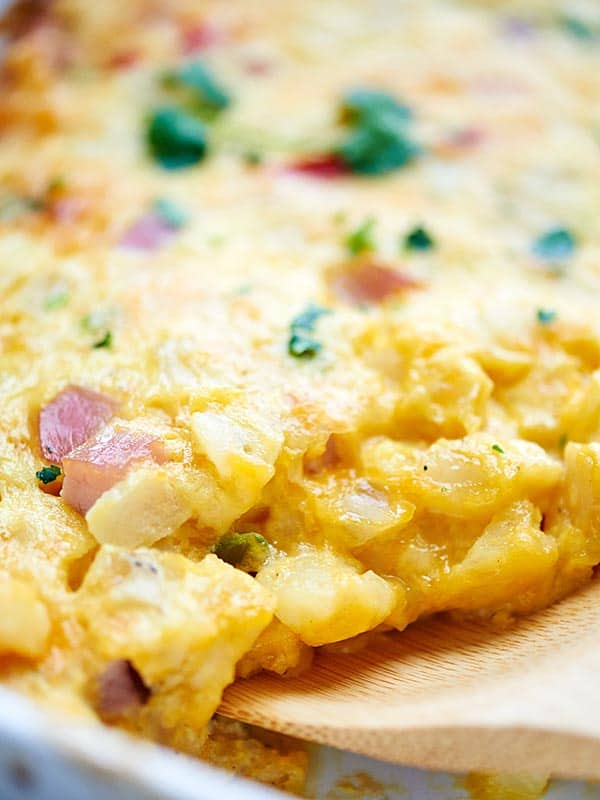 Croque Madame: A classic French sandwich made with brioche, ham, gruyere, bechamel and topped with a gooey fried egg!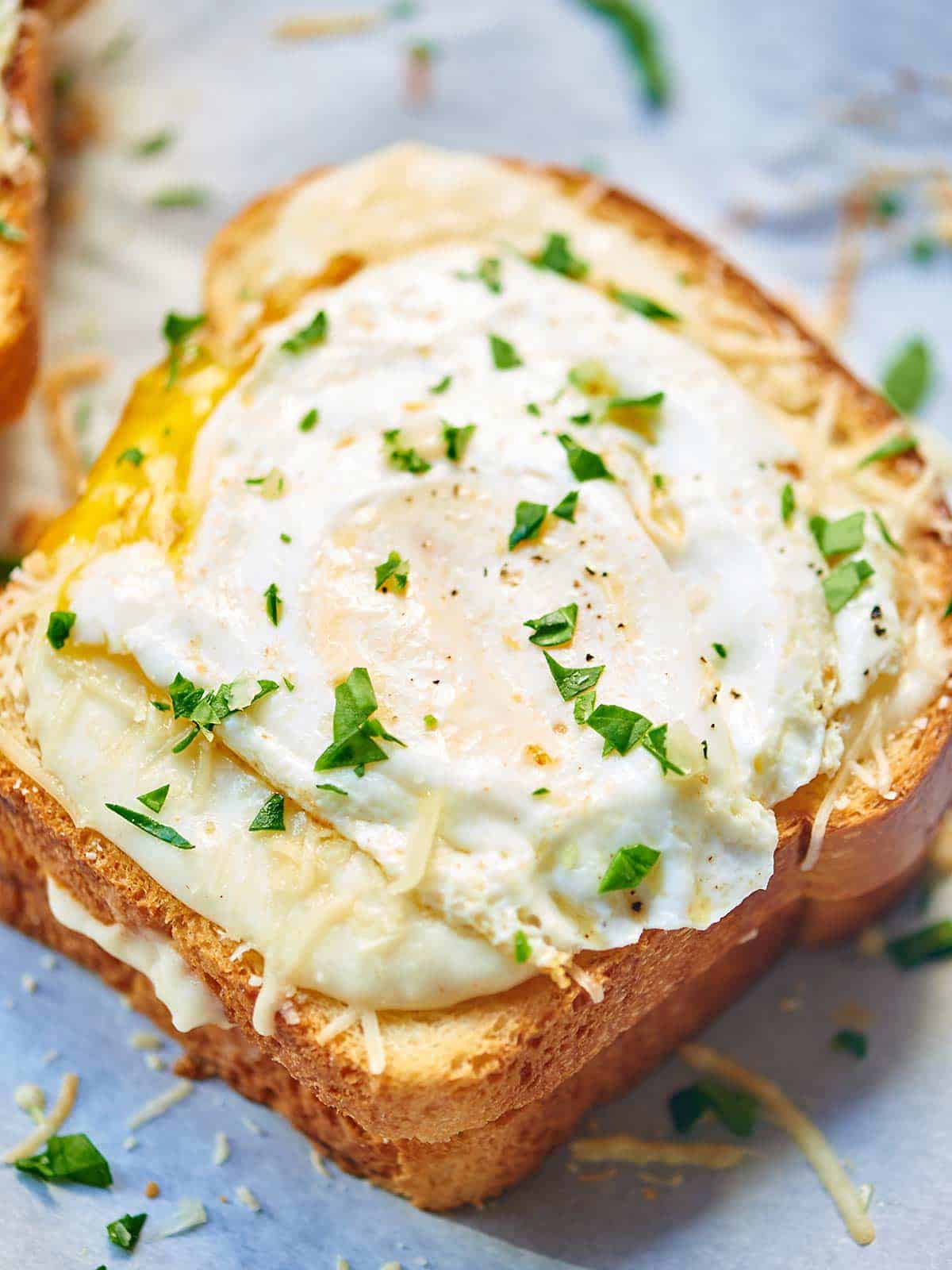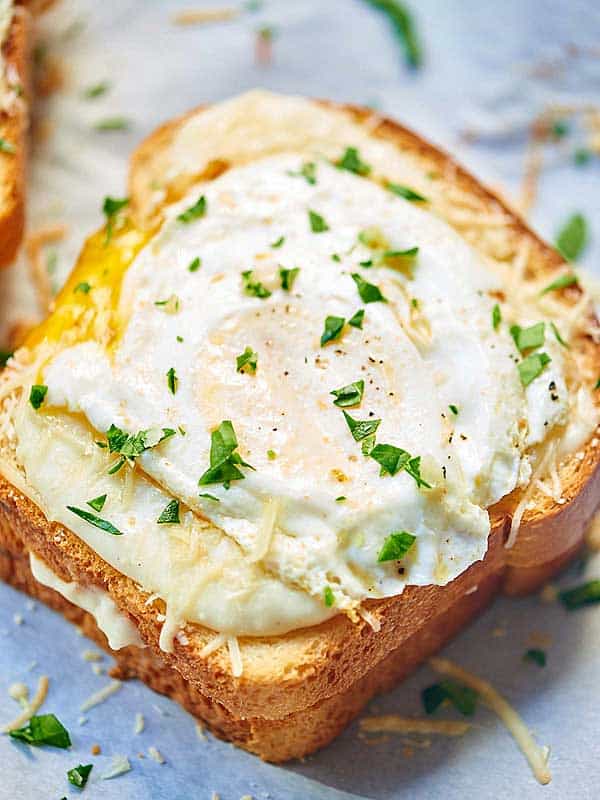 This Crockpot Potato Soup is SO quick and easy to make and is loaded with leftover ham, bacon, and frozen hash browns! Gluten free and no cream of "x" soup!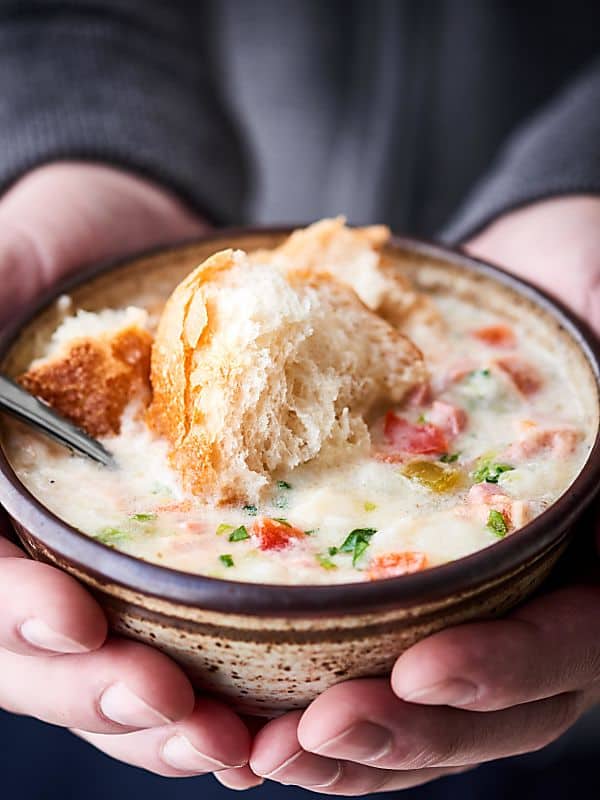 These mini cuban naan pizzas might just be the easiest dinner yet! Slow cooker fresh pork roast paired with ham, naan bread, swiss cheese, mustard, and pickles! 15 minute dinner.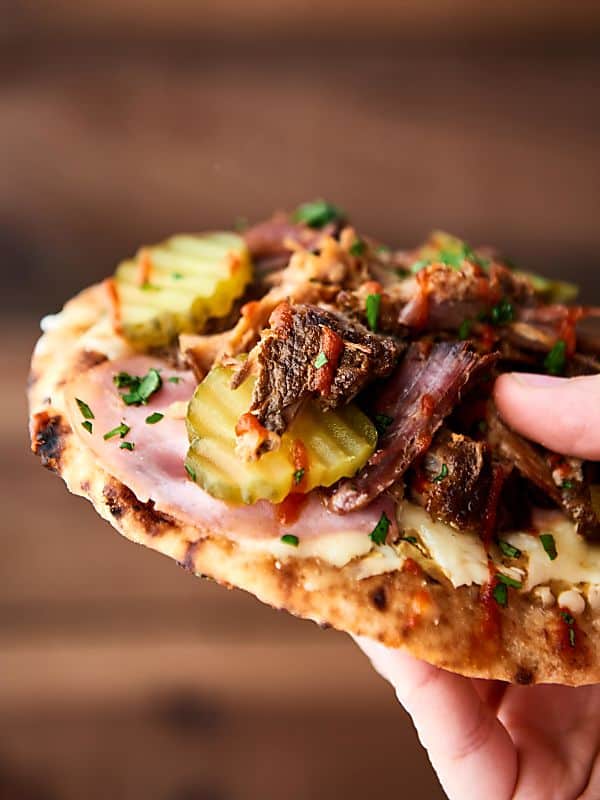 – Jennifer