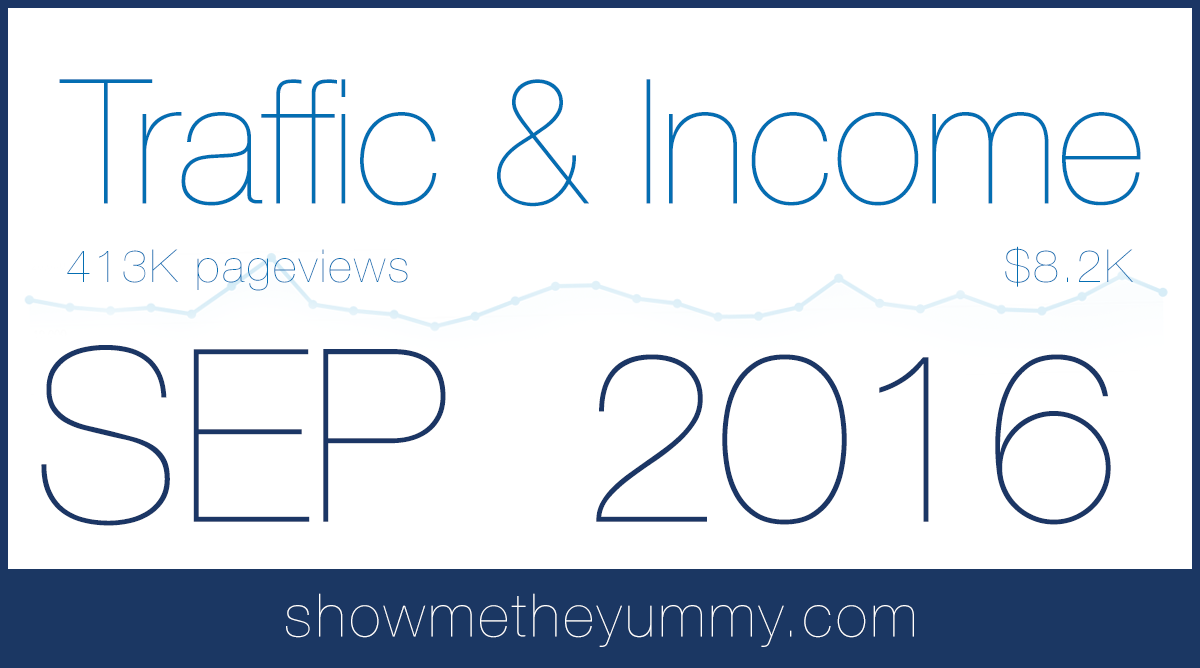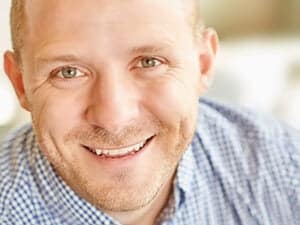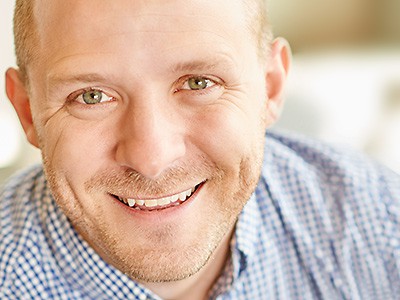 Trevor here, swinging in with a brief September 2016 Income report!

If you're new to Show Me the Yummy, one thing that we embrace is transparency and we want to show people how the business side of blogging works and that is absolutely possible to make an income doing something you love and working on your own terms. Don't worry, the food will return tomorrow.
Here's a brief introduction to these traffic and income reports…
If you've stopped by our about us page, you know that Jennifer and I started this blog November 2014 with the hopes of it earning an income for Jennifer. A lot has happened… I've since quit my job and after a little over a year, we've managed to grow this blog into our full-time incomes.
That probably never would have happened without income reports like these that showed us that it's possible and gave us the courage to take that leap. Our hope is that, for those interested, these reports can help to show what worked for us, the mistakes we made and that it is possible to make an income online doing something that you love if you work hard and stick with it.
None of these reports on their own tell the whole story. As time passes they can make things seem out of reach (especially if you're just starting out), but they aren't at all. Think of each one as a chapter in a book that continues to be written. To get the full picture and to see how things have grown over time, I suggest looking at our traffic and income reports page where you can click into individual reports, like this one, to see the slow steady growth from our first month where we made $28.
Okay, enough with the backstory, let's get on to the report…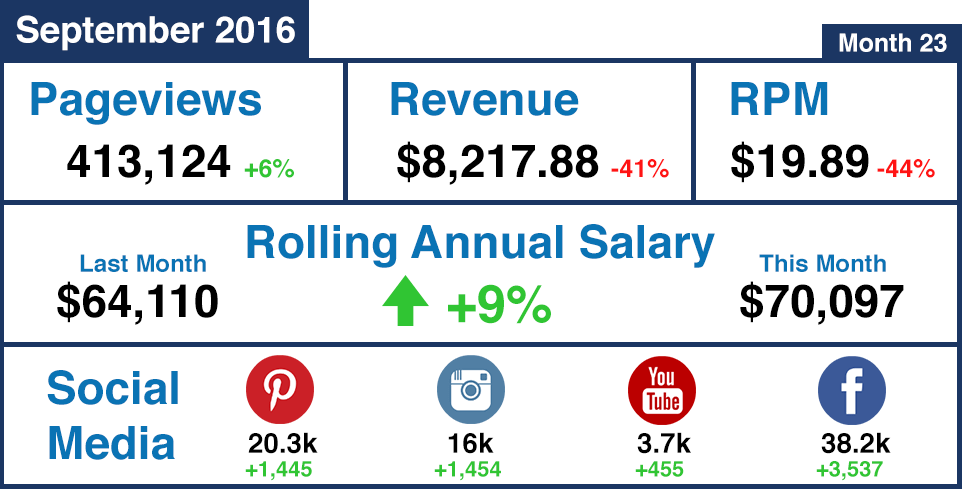 Income: $8,217.88
Expense: $356.45
Net Profit:
$7,861.43
Preparation for October
October is going to be a big month for us with the first ever SMTY Food Video Workshops which means A LOT of prep, course creation, sample materials etc.
With all of the time needed preparing for the workshops it didn't leave much time for anything else, so this report is going to be more about providing the numbers.
Head on over to next month's income report where I'll be going through my regular paces breaking down everything that's been going on. Plus, it's our official "Two Year's Blogging" report, which is crazy!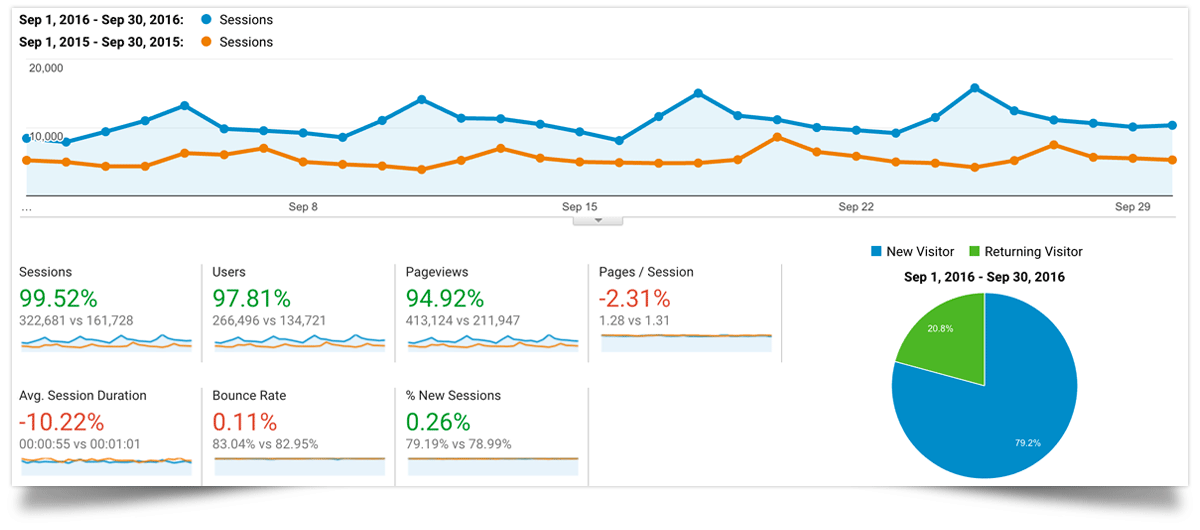 Here are the detailed social stats for September from The Blog Village Social Stats Dashboard:

Thanks for checking out perhaps my briefest report and I'll see you next month! If you want to spend a lot more quality time together (who wouldn't?) head over to The Blog Village, we'd love to have you!
As always, if you have any questions, leave a comment below. I answer every one!