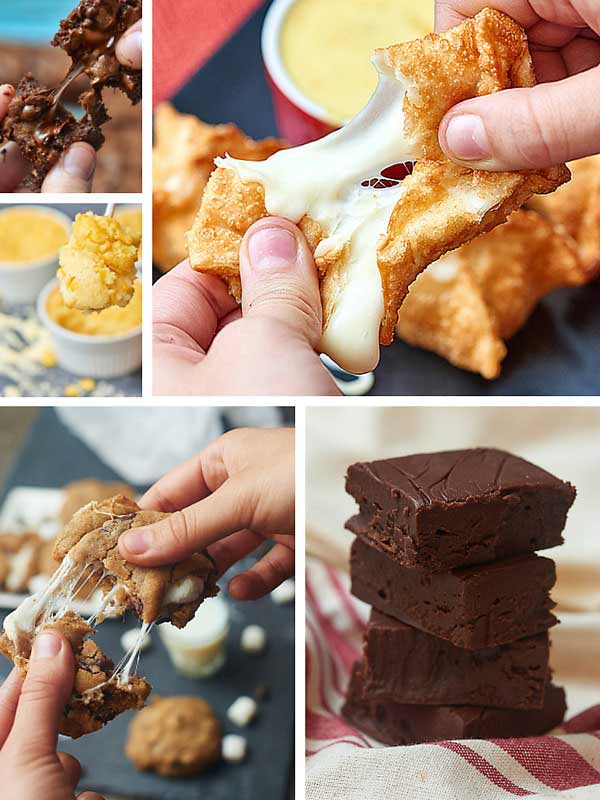 Well guys, we did it! SMTY made it through 2014 and I'm feeeeeling goooood (Michael Buble sang that in my head, what about you?). SMTY officially launched October 20th, 2014 and it's been a crazy couple of months since! It's been harder work then I ever imagined, late nights, way too much food, and so so much fun! I love that I finally am doing what I'm truly passionate about and I'm so thankful that I have an amazing supportive husband helping me the whole way through! To ring in the new year, I've made a couple of lists for you! The top 5 most popular recipes on SMTY so far and a few last minute NYE party food/drink ideas!
Happy New Year!
Top 5 Recipes on SMTY:
Ohhhh my gosh, you guys really liked these. I think you may even like them almost as much as I do. These are seriously ooey-gooey perfection. Thank you Irish Democrat (the ID) for inspiring me to recreate this at home! Have YOU given them a try yet? They're easy, cheesy goodness! Take two wonton wrappers, wrap them around some monterey jack cheese, fry or bake 'em up and dip them in some homemade honey mustard dipping sauce and you have the best thing ever. Seriously, the best. Trevor told me that when he was growing up, his family would go to the ID and Trevor would order one basket of cheese wontons for his appetizer and another basket of wontons for his dinner. That's how good these are people.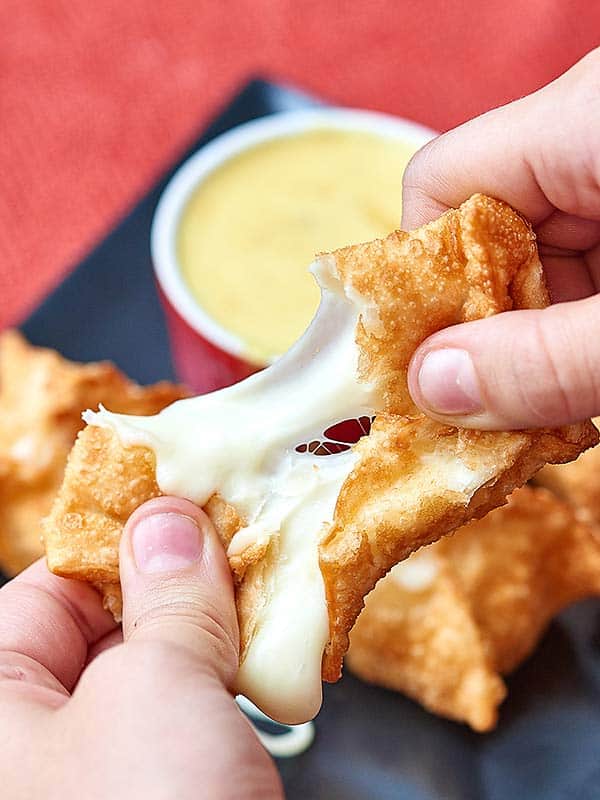 Let's continue with our oogey-gooey theme. You guys liked these almost as much as the wontons! I'm not surprised, because other than melty, stringy cheese, what's better than melty, stringy marshmallows stuffed inside a browned butter, peanut butter, warm, fresh-out-of-the-oven, melty, chocolate chip cookie? 🙂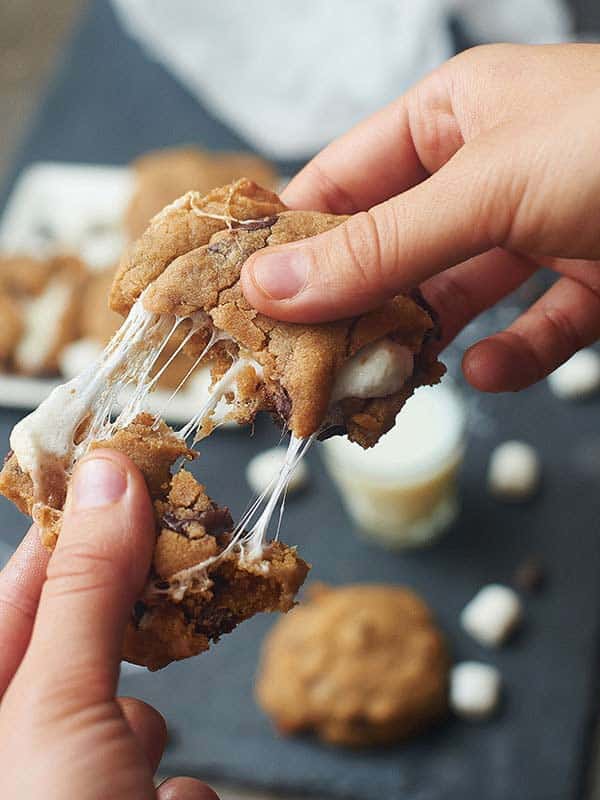 I hope you guys all had a chance to make this during the holiday season! If not, Valentine's Day is coming up, and this would be a perfect homemade treat for your significant other! This is probably the easiest recipe we have on SMTY. If you have one bowl, 90 seconds, and know how to push the buttons on a microwave, then you can make this easy chocolate fudge! It's so creamy, smooth, and extra chocolatey!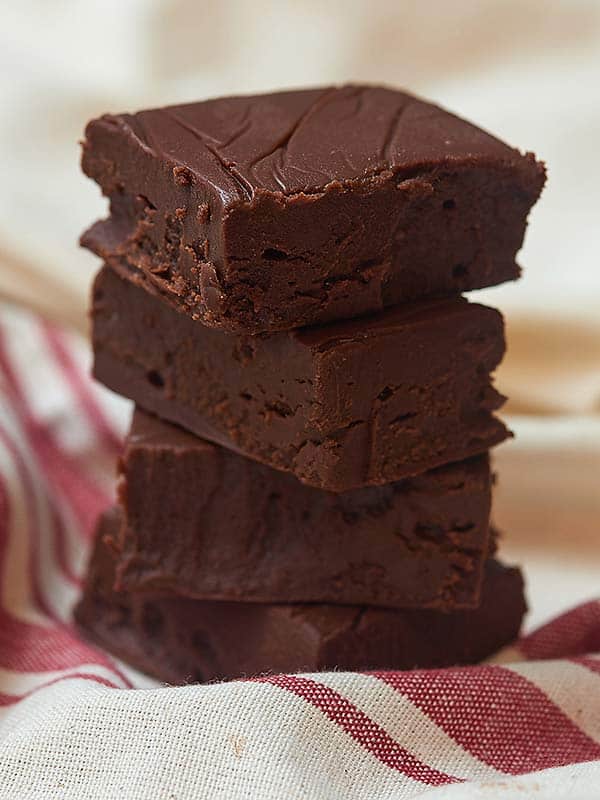 Ok. I lied, these might tie for easiest recipe on SMTY, except this one does require you to turn on your oven 😉 Simply place all the ingredients in a bowl, mix it on up, top with loads of chocolate chips, bake, and serve! It's pretty much as easy as using the box, but these are the best brownies you'll ever taste. They're so dense, fudgy, chocolatey, mmmmmm-MMMM! I crave these on the daily. Trevor says that isn't a phrase, but I disagree 😉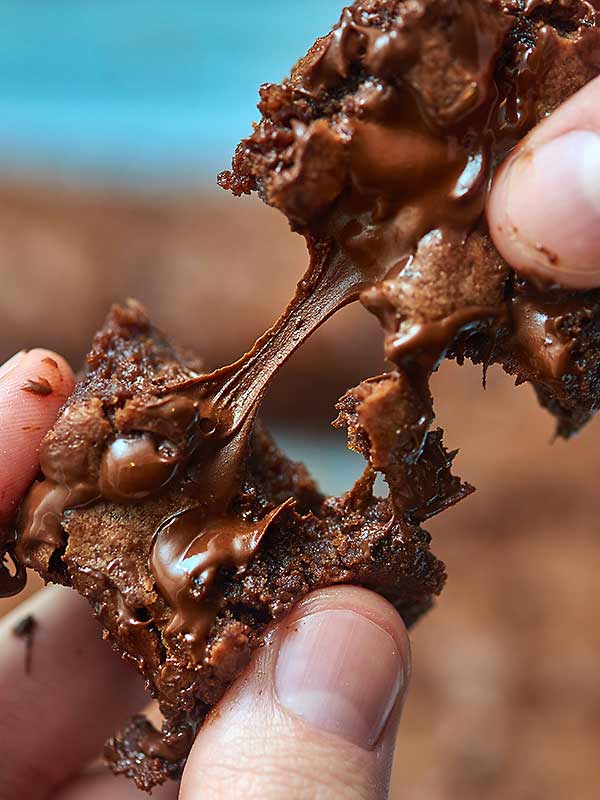 Last, but certainly not least is creamy corn casserole. Or as some of you are calling it, creamy corn souffle. Love the name change, guys…much more sophisticated! 😉  This was, in my mind, the perfect side dish to your Thanksgiving turkey and Christmas ham! It also goes along with the ooey-gooey theme, because it's like a really moist, creamy, corn bread. And guess what?! This is also a one bowl recipe!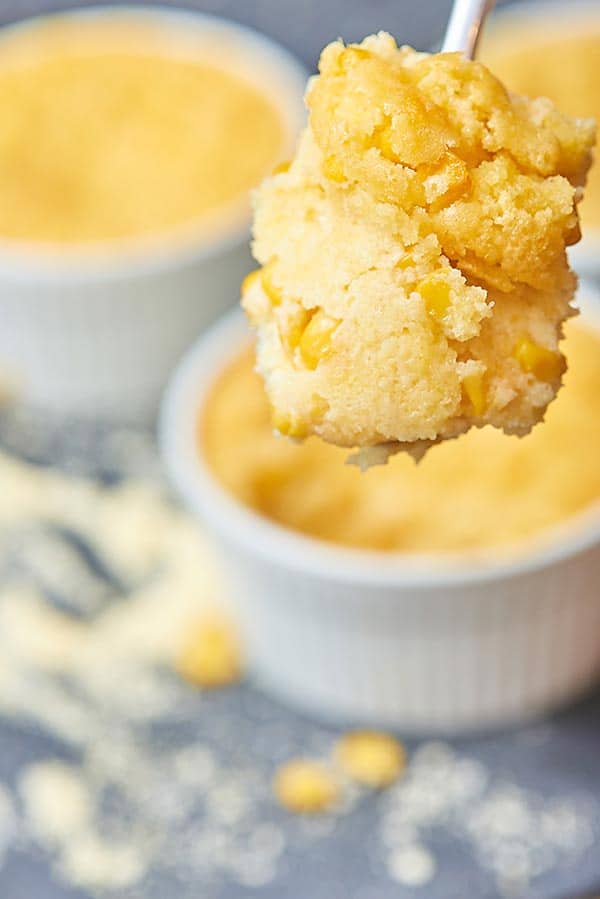 From what I've gathered, you guys like the easy, ooey-gooey, one bowl recipes. Am I right? I'll definitely have to come up with some more for you! I truly hope you guys have enjoyed all these recipes as much as I have, so far, and I look forward to 2015 and sharing even more with you!
Last Minute NYE Drinks and Apps:
Check out my post about 4 champagne cocktails to serve at your NYE party! If you have champagne, a few different types of juices, and a couple other mix ins, you'll be good to go! It's an easy way to serve "different" cocktails without needing a ton of different types of alcohol! It's pretty affordable, too, in Seattle you can buy Cook's champagne for $3.99! That's perfect for serving a crowd, and with the mix-ins, who needs really expensive champagne?!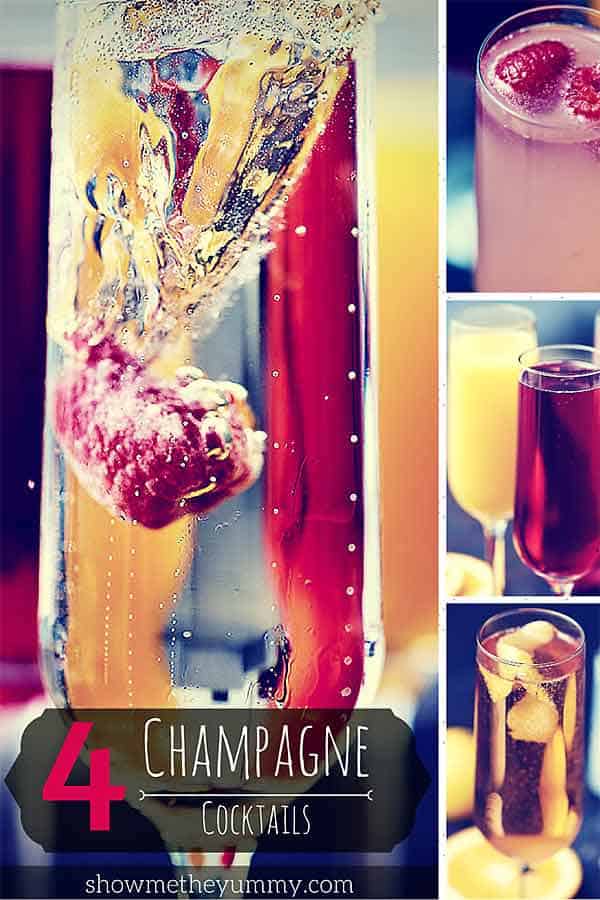 2. Apps:
See above. They're definitely a show stopper!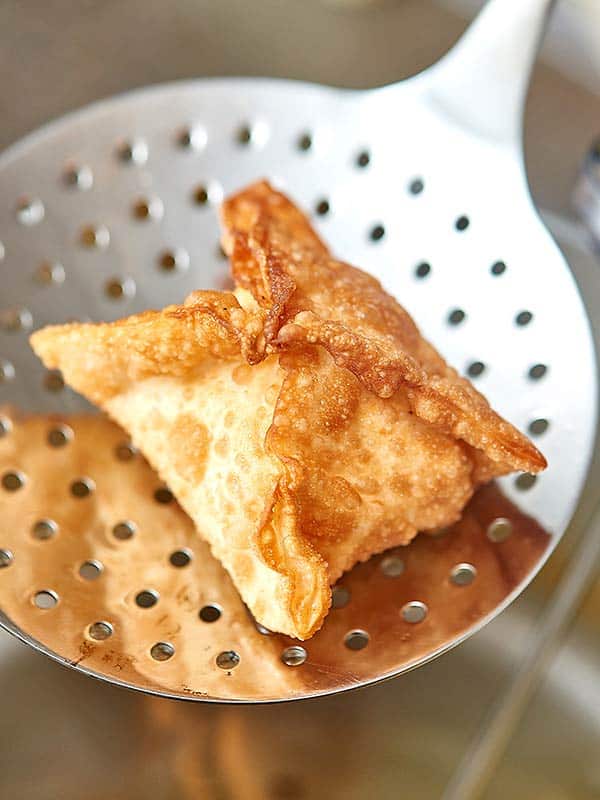 Perfect for those who love a little spice. Make it ahead of time and serve it hot with your choice of carby vessel. It goes perfectly with bread, pita, chips, and crackers! It's a perfect vegetarian option, too!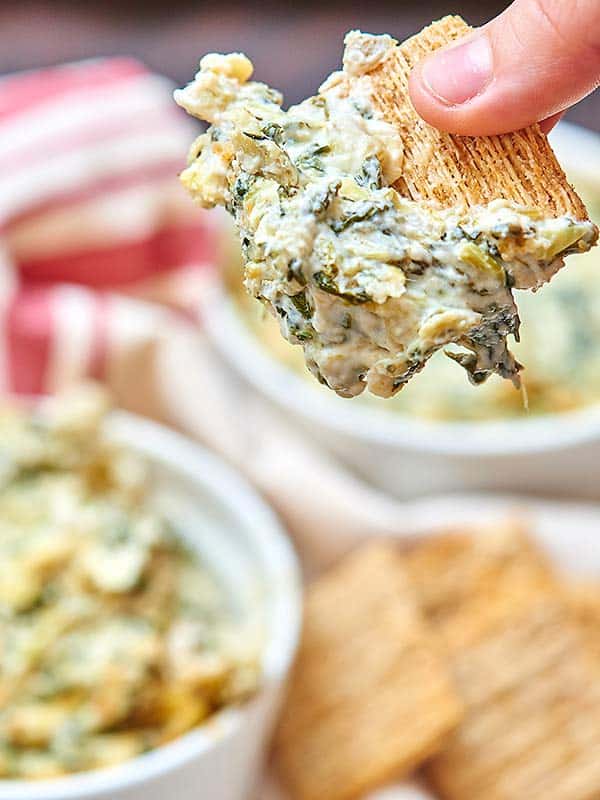 This is hot, spicy, and fresh! A kicked up version of your traditional hummus. Perfect to serve at a party, because it can be made ahead of time! Serve with pita, crackers, or fresh, crunchy veggies!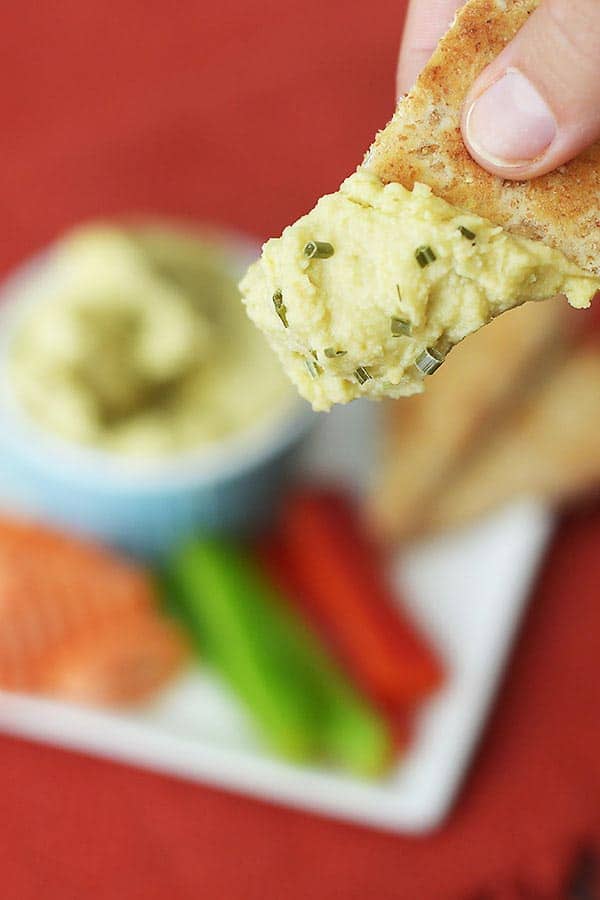 Ok. So most of my appetizers are spicy…oops! 😉 What can I say? I like what I like! These are my personal favorite. Make these ahead and bake right before people show up! Make these spicy by leaving in the seeds, or take the seeds out for those less spicy inclined! These jalapenos are stuffed with a cream cheese mixture filled with spices, cheese, and touch of mayo! Need another vegetarian option? Just leave off the bacon, although, it is highly recommended to leave it on if you can 😉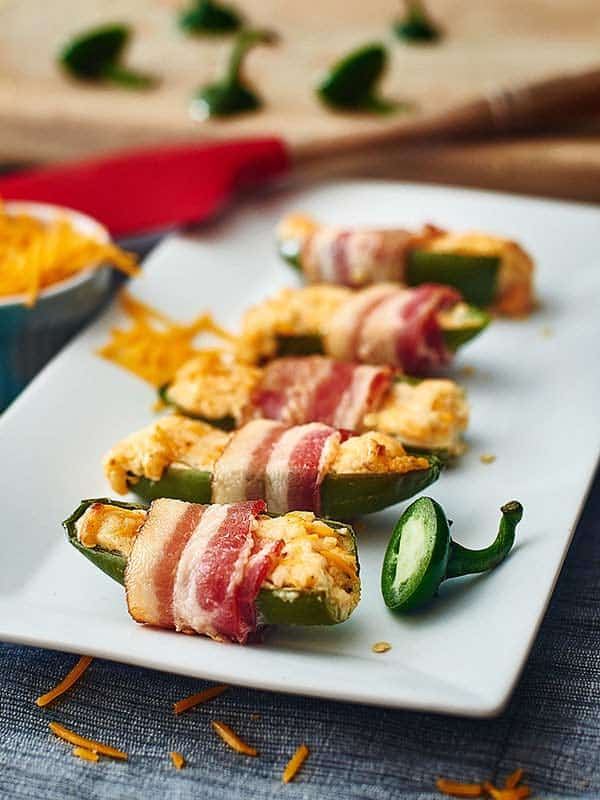 Need something sweet to serve with your other NYE fixings? Don't forget about my easy chocolate fudge, one bowl brownies, and best monster cookies! They're too easy and delicious not to serve! Both can be made earlier in the day and seriously will not disappoint!
I hope you all have a fantastic, fun, and safe NYE and an even better 2015!!
Cheers!
– Jennifer