Want to know what it's like to vacation in the Hamptons? Attend a blogging retreat? Be sure to watch the video and read below!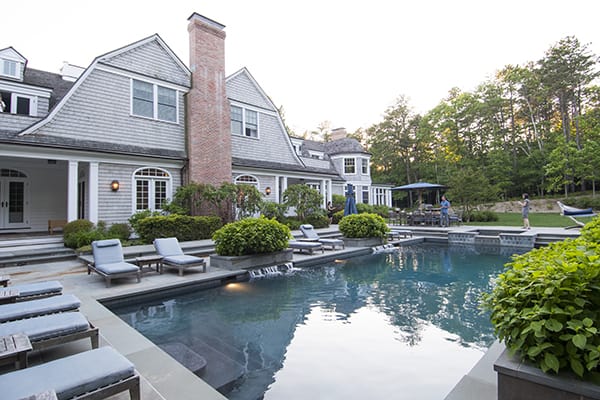 Photo by: Alejandro Photography
It's Wednesday.
It's been a loooong week already.
And all I want is to be back in the Hampton's with all my blogging friends. 😉
Oh.
My.
GOSH you guys.
Last month, Trevor and I had the amazing opportunity to head to the Hampton's for a blogging retreat.
It was just as incredible as you'd think.
We relaxed, we ate insanely delicious food, and we got a chance to "talk shop" with all of our "co-workers".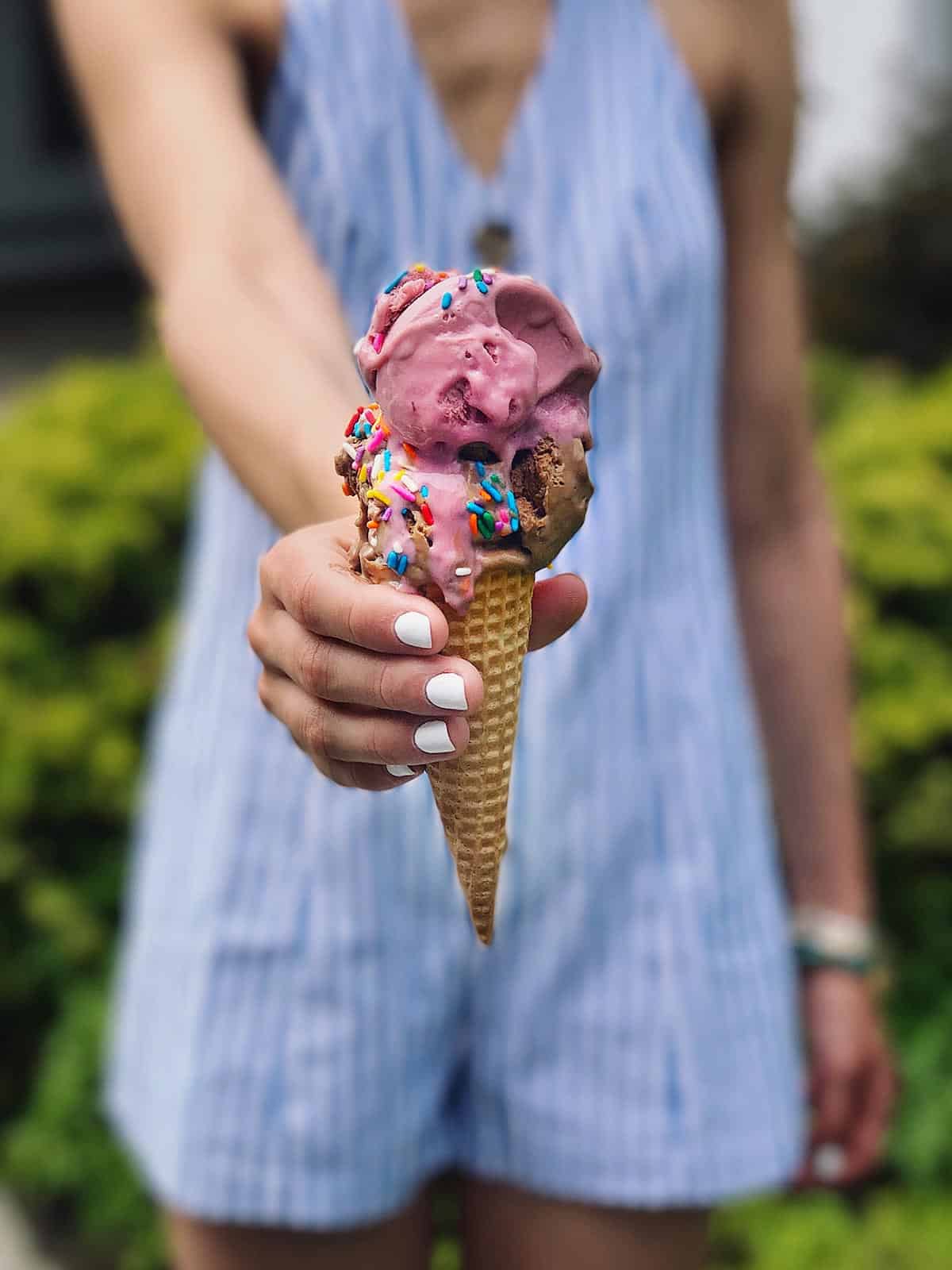 As bloggers, most of us work at home and our "co-workers" are other bloggers that we don't actually get to work with on a day to day basis. That's why blogging retreats happen, it's a chance for all of us to meet IRL (in real life 😉 ) and bounce ideas off each other.
This is our second retreat (you can read about the first one here) and it was absolutely amazing.
In the Hampton's, we stayed in the MOST gorgeous home. Trevor made a video so YOU could see the amazing house we stayed in and get a little glimpse at what a blogging retreat actually looks like.
Enjoy!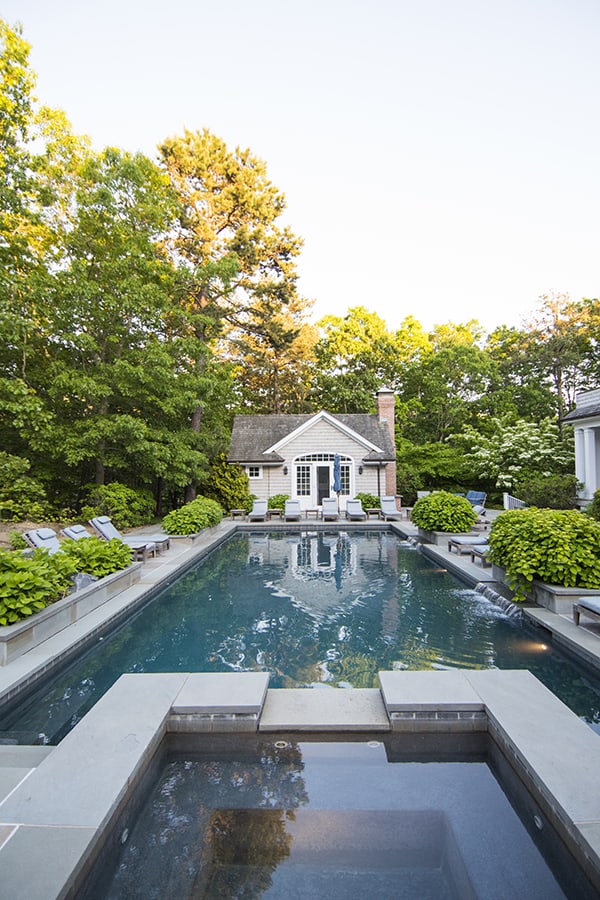 Photo by: Alejandro Photography
Ok. So what'd you think of the house?!
Pretty amazing right?
But it's not just about the house.
It's about the people, the awesome restaurants and activities, and the incredible sponsors we had during the retreat.
Let's start with the people.
This #hamptonsretreat was hosted by Gina of Skinny Taste, Lexi of Lexi's Clean Kitchen, and Liz of The Lemon Bowl. Props to them for organizing this unreal retreat. Thank you, thank you, thank YOU ladies for all your hard work and overall awesomeness. We feel so lucky to have been included.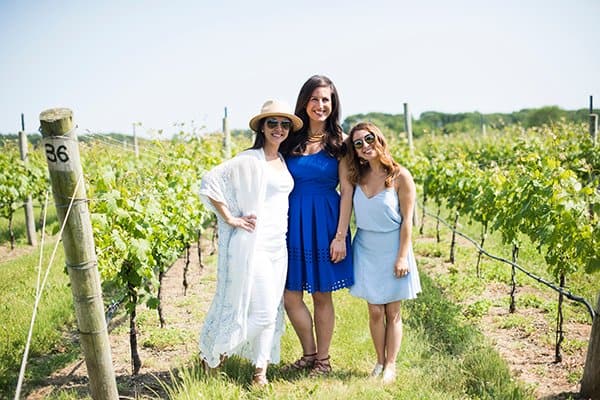 Photo by: Alejandro Photography
Other attendees included Heidi of Foodie Crush, Lauren of Climbing Grier Mountain, Kristin of Iowa Girl Eats, Maria of Two Peas & Their Pod, Andie of Andie Mitchell, Gerry of Foodness Gracious, Beth of Tasty Yummies, Julie of the Little Kitchen, Heather of Heather Christo, and Raul of Alejandro Photography who captured all of these GORGEOUS photos for us.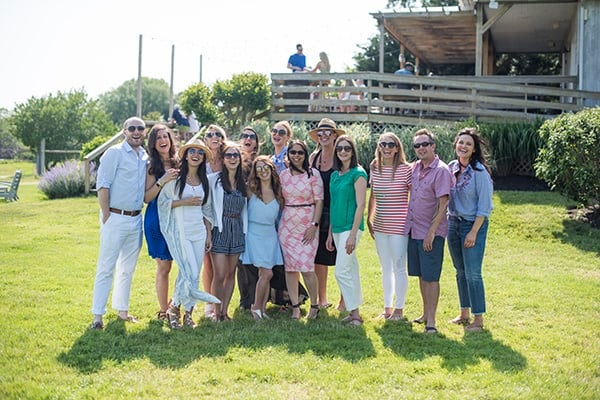 Photo by: Alejandro Photography
Seriously some of the nicest, most creative, ridiculously talented people I've ever met.
Miss you all so much! <3
Now, what the HECK did we do all weekend?! Let me break it down for you:
Thursday
The incredible Lotte New York Palace put us up for the night and we had the BEST dinner at Fig & Olive. I had champagne, duck, and enough appetizers to last me for a year. 😉
Photo by: Alejandro Photography
Friday
We had an unbelievable breakfast at Villard located in the hotel. I HIGHLY recommend it for breakfast. I especially loved the farro porridge and thick cut billionaires bacon, but everything was k.i.l.l.e.r. 🙂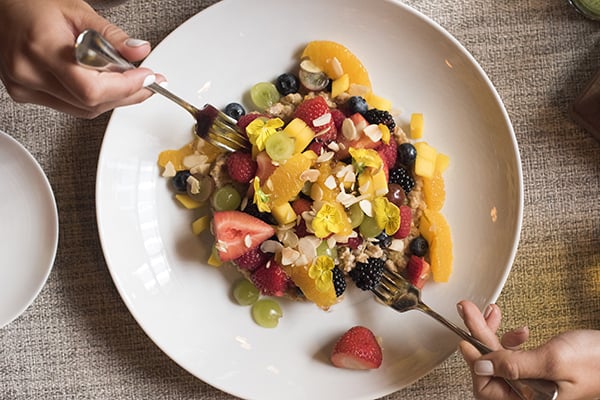 Photo by: Alejandro Photography
Then, we took a tour of the hotel, and headed out to lunch.
If you're looking for ridiculously good food, head to Mamo ASAP. I went nuts for their grilled peppers stuffed with tuna and truffle pizza, but honestly everything was absolutely incredible.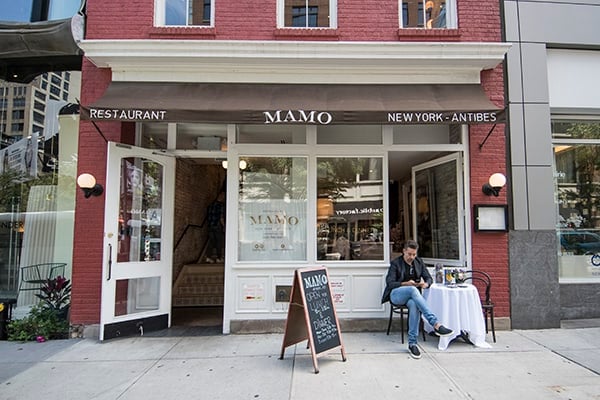 Photo by: Alejandro Photography
After lunch, it was time for . . .
THE HAMPTONS!
Saturday
Lunch was a Union Cantina, which I was SUPER pumped for, because helllooo Mexican food is my favorite. Let me tell you, Union Cantina did NOT disappoint. Everything from the sangria –> chips and salsa –> crab stuffed poblano peppers –> cast iron fajitas… all SO tasty. We also got a few brunch dishes that blew my mind. I would DEFINITELY go back for brunch, dinner, and everything in between.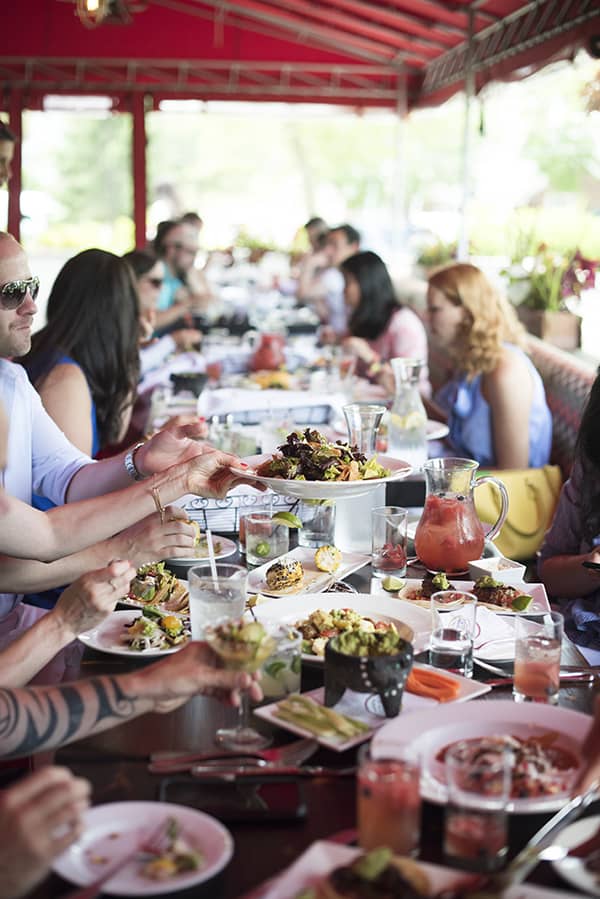 Photo by: Alejandro Photography
From there we went to Bedell Cellars for a wine tasting. It was absolutely BEAUTIFUL and I got to try my first frozé (like a rosé slushie). It was absolutely perfect and I'm officially obsessed with frozé.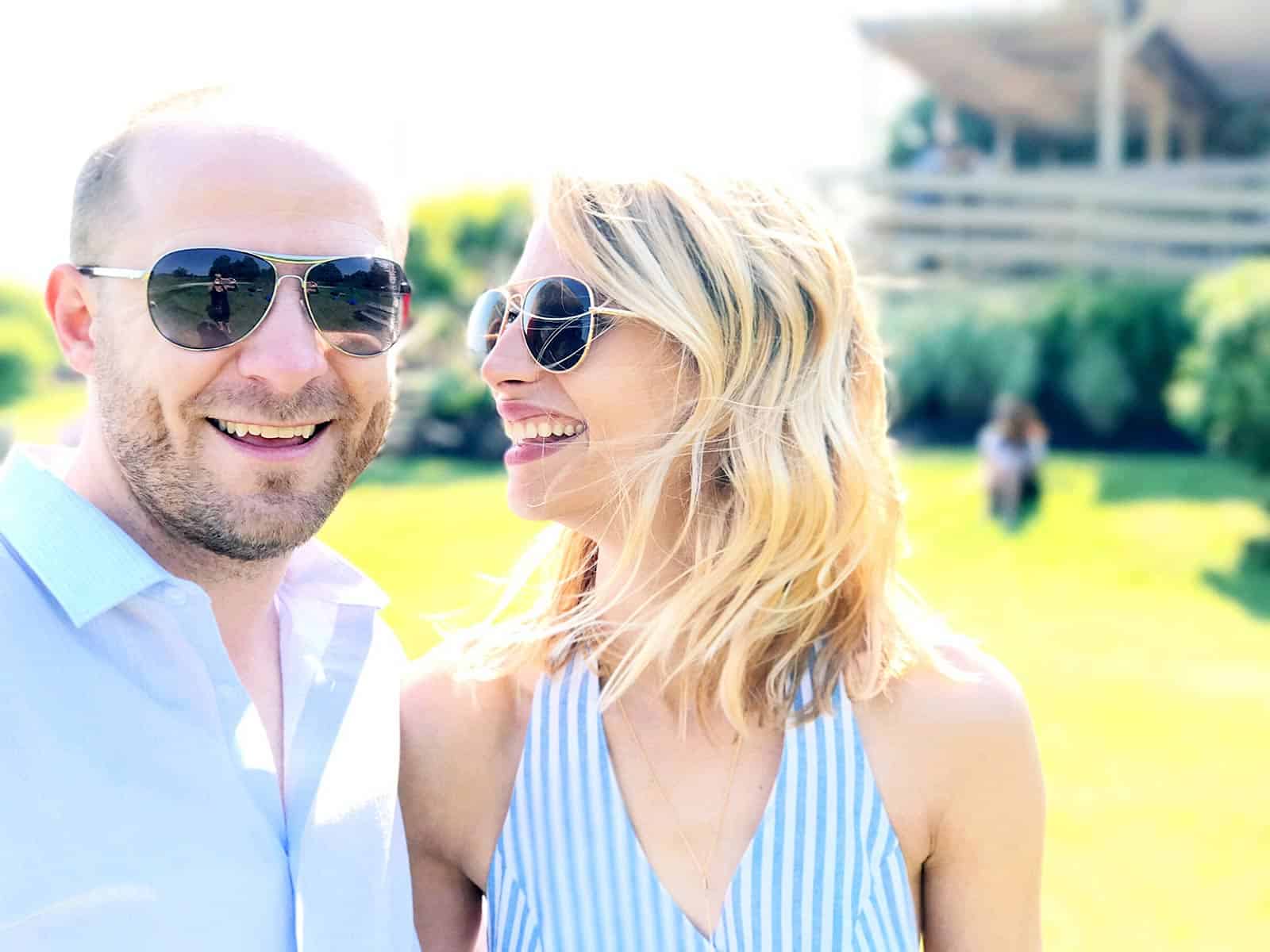 Photo by: Foodie Crush
Later that evening, we had amazing appetizers from Green Giant, DeLallo, and Sabra. These are like the holy trinity of deliciousness, you guys.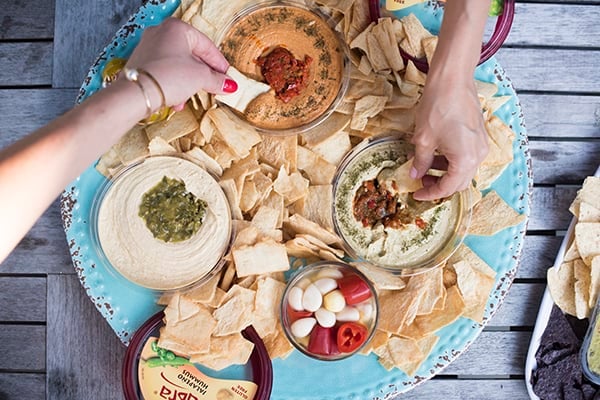 Photo by: Alejandro Photography
Some of my faves were the Green Giant Broccoli & Cheese Veggie Tots (these are insanely addicting), DeLallo Green Cherry Pepper Shooters Stuffed with Prosciutto & Provolone (their products seriously make the most epic cheese board), and Sabra Supremely Spicy Hummus (although, you really can't go wrong with any flavor).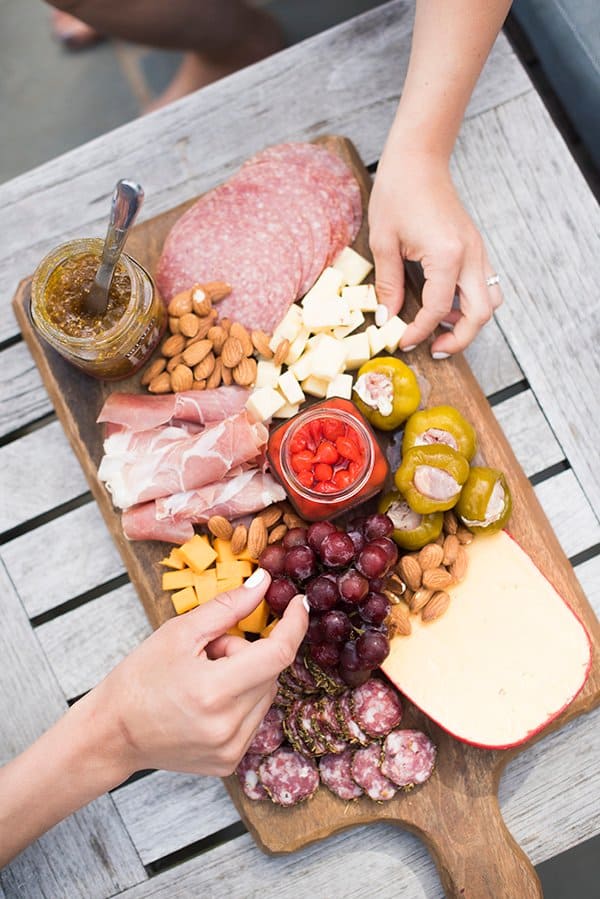 Photo by: Alejandro Photography
After that was dinner by the incredible Chef Renee. I'm STILL dreaming of that coconut ice cream/passionfruit cheesecake dessert magical deliciousness she made.
Sunday
We said goodbyes and went home. 😭 😭 😭
From there, Trevor and I actually headed to New York for the next week, so be sure to tune in tomorrow for our New York Part Two travel post and video!
So that's it! That's what it's like to vacation in the Hamptons and attend a blogging retreat. Want More? Don't forget to watch the video above!
– Jennifer
Thank you again to all of our amazing sponsors for this weekend. We truly believe in each and every one of their products and hope to work with them again soon: 
DeLallo, Sabra, Green Giant, Lorissa's Kitchen, Vital Farms Eggs & Butter, Nespresso, Halo Top, Lotte New York Palace, Fig & Olive, Mamo Restaurant, Union Cantina, Bedell Vineyard, and Chef Renee Blackman!
A special shoutout to Alejandro Photography for making lasting memories with your gorgeous photos!