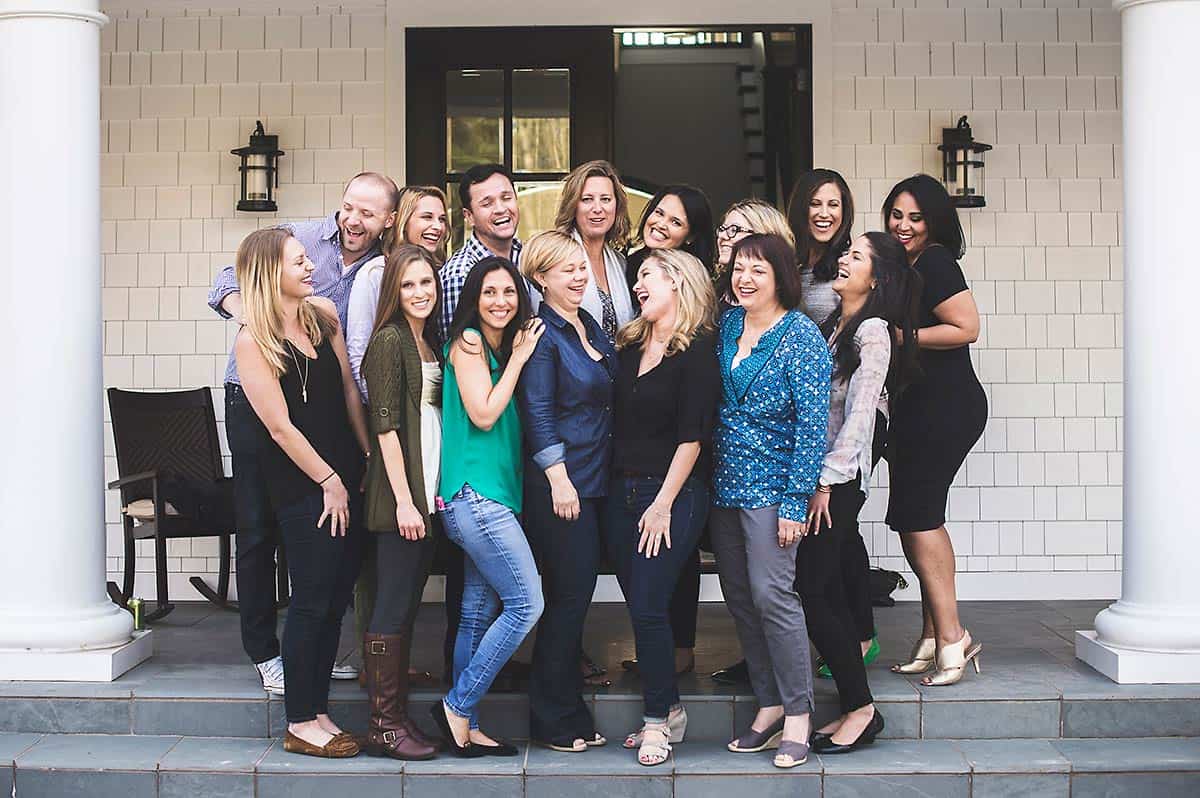 Photo by: Alejandro Photography
Whoa.
That's how I felt after Trevor and I left the Fresh Coast Retreat last month.
But wait wait wait, let's back up a second, because you may be thinking, what the heck is the Fresh Coast Retreat?
The Fresh Coast Retreat was a food blogging retreat Trevor and I attended last month hosted by the ultra warm Dara of Cookin' Canuck, the always energetic and hilarious Liz of The Lemon Bowl, and Phi of Sweet Phi who more than lives up to her name of Sweet Phi. 🙂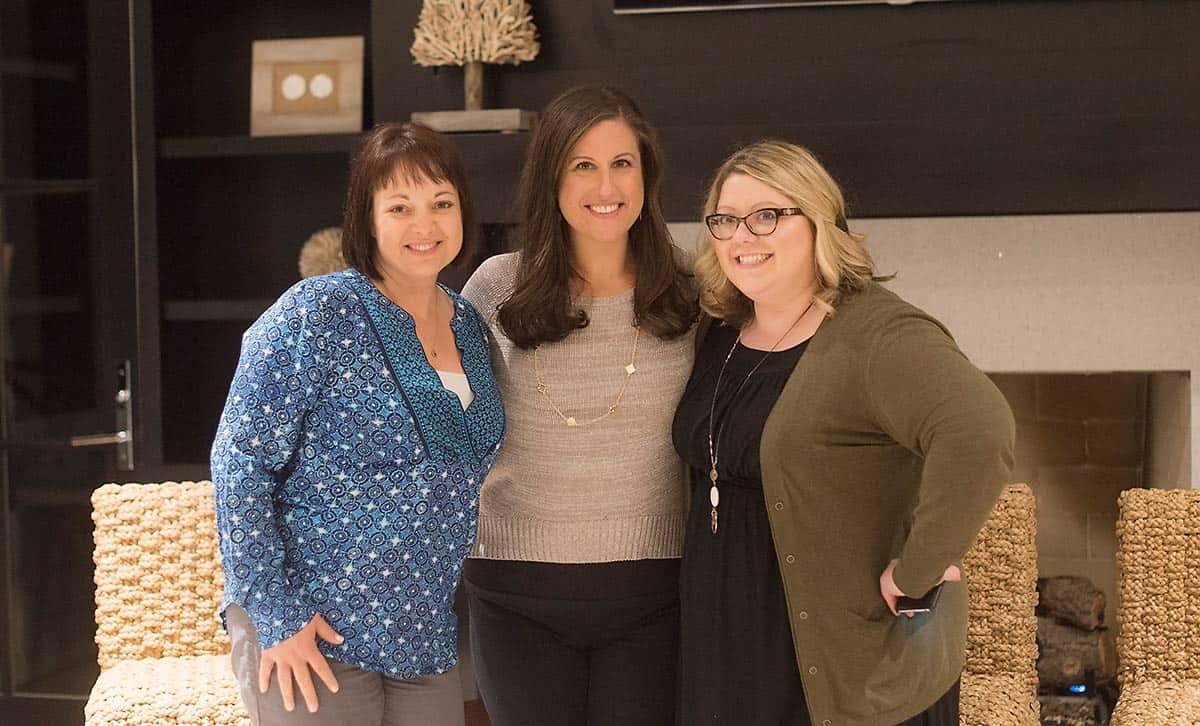 Photo by: Alejandro Photography
If you're anything like me, when I read these blogging retreat recap posts, I always have two main questions on my mind:
What the heck did you guys do for 5 days?
Who was there?
So that's exactly what I'm going to tell you today!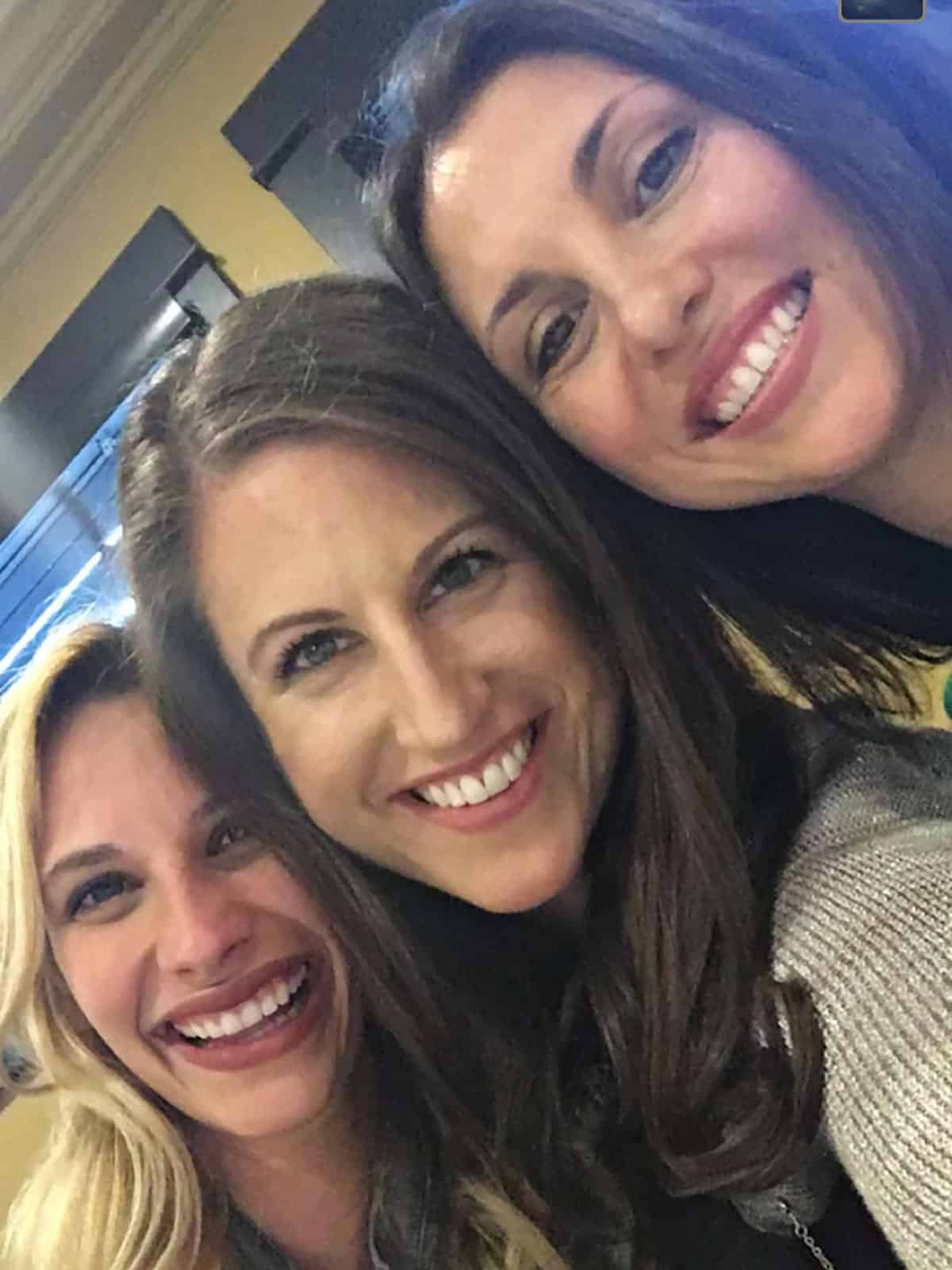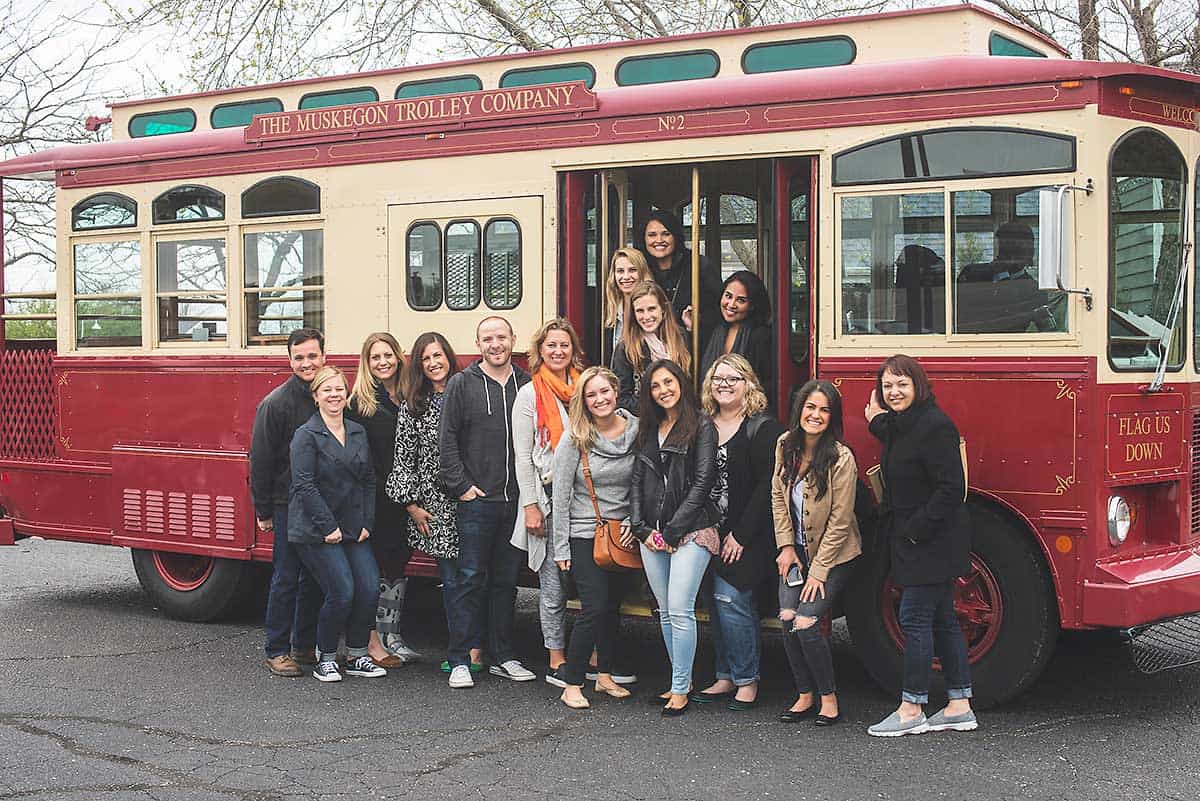 Photo by: Alejandro Photography
Overall, the Fresh Coast Retreat was a weekend full of laughter and fun, learning and discussion, and yes, lots and lots and lots of food. 🙂
Let's start with Wednesday.
Wednesday
This was the Pre-Retreat Experience hosted by Experience Grand Rapids. S/O to Stephanie for being the best hostess ever. We stayed at the Amway Grand Plaza Hotel and had the opportunity to have a 13 course dinner at The Kitchen by Wolfgang Puck. Yeah, you read that right 13 courses!
I have never been so full in my life.
I'm still dreaming about all the incredible food.
If you've never been to Grand Rapids, the consensus from everyone during our entire stay was… Grand Rapids is so awesome! I highly recommend adding it to your list of travel destinations.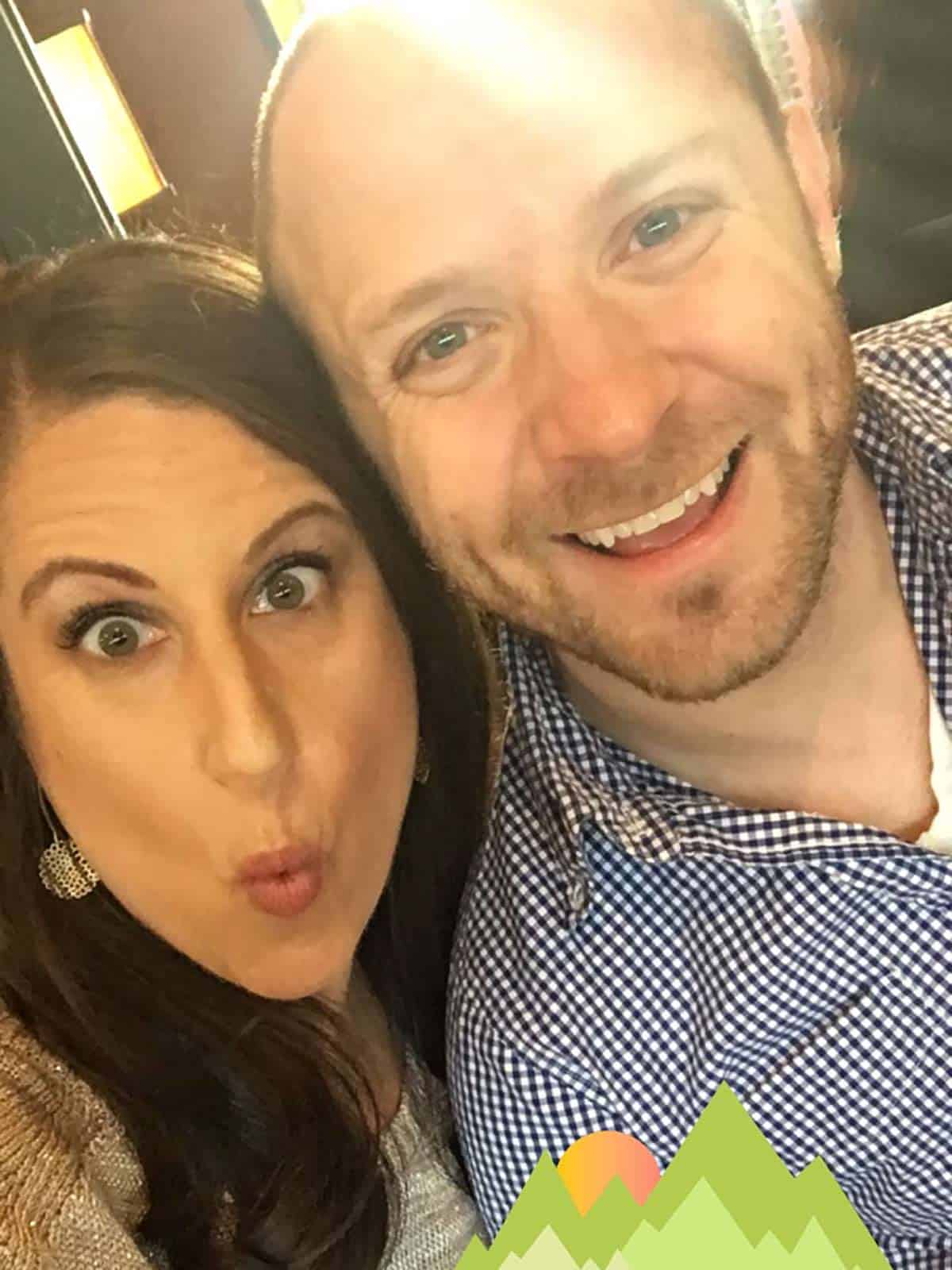 Thursday
Thursday we traveled North to Muskegon and was technically when the #FreshCoastRetreat started. We stayed in THE most gorgeous house right on Lake Michigan (yes, it's available to rent this summer) with sunset views every night.
After making a delicious dinner, we ended the night by eating S'Mores with Lindt Chocolate. Yeah. Once you have a S'More with Lindt, you don't go back.
Friday
Friday started bright and early with yoga and was filled with mini-sessions discussing everything from writing cookbooks, editing photos and everything in between.
The best part about Friday was ending the night with a problem solving lightning round. It was so amazing to get to bounce ideas off of such a talented group of bloggers!
Saturday
Saturday was particularly valuable, because we got to meet some of the sponsors – Bob's Red Mill & Stonyfield – who made this weekend possible!
We also had plenty of snacks that day: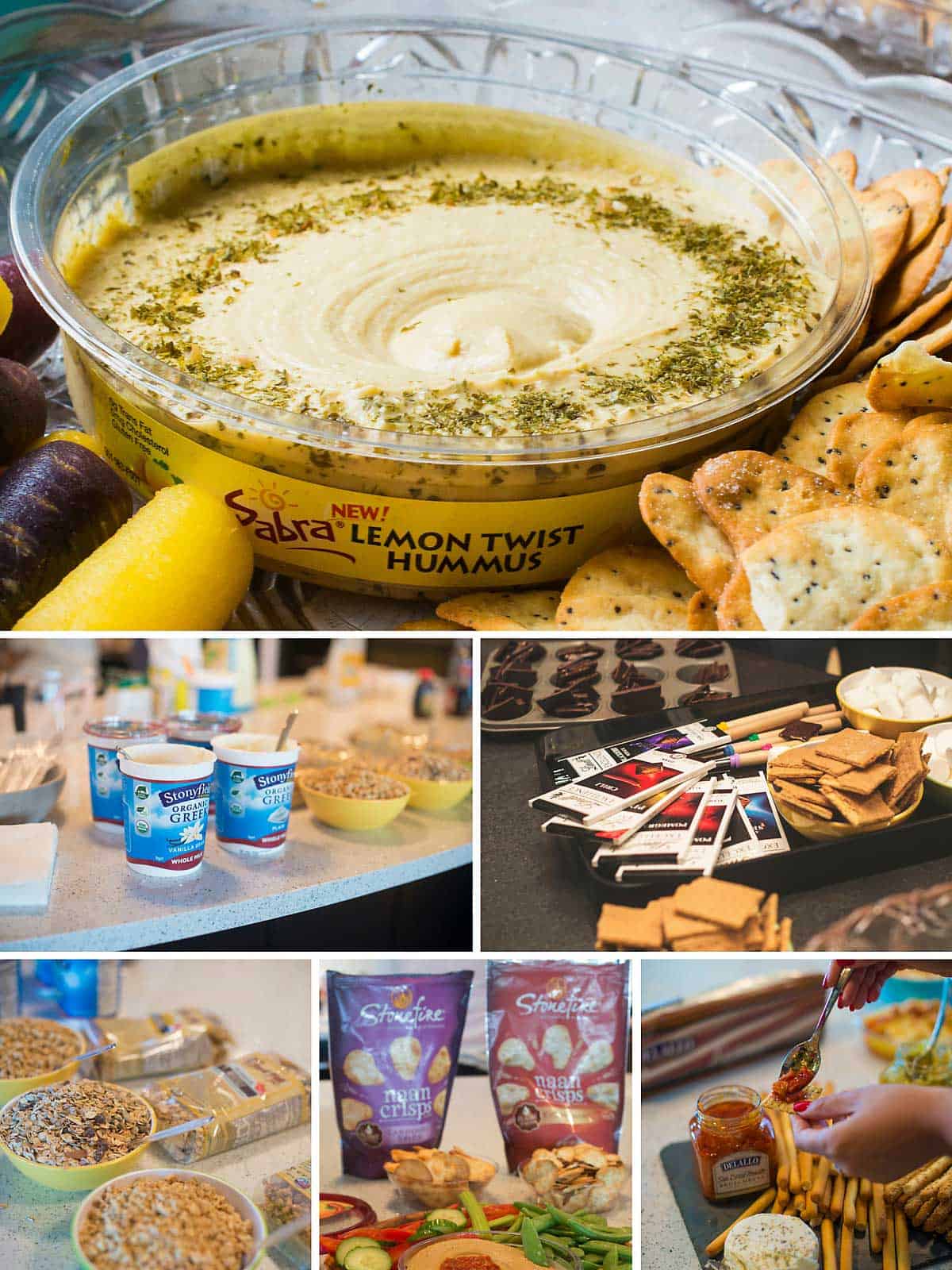 Photo by: Alejandro Photography
Sunday
Sunday was then time to say goodbye.
It was completely bittersweet. Bitter, because I'm still missing everyone like something crazy, but sweet, because I had the opportunity to learn SO much and make so many fun memories. It was even sweeter, because I got to share this whole experience with Trevor.
Now who are all these amazing people we met? I'm sure you've heard of them all 🙂 If you haven't, you should definitely visit all of their amazing blogs!
Alejandra of Always Order Dessert, Alexis of Hummusapien, Amy of Amy's Healthy Baking, Andie of Andie Mitchell, Dara of Cookin' Canuck, Denise and Lenny of Chez Us, Gina of Skinnytaste, Heidi of Foodie Crush, Lee of Fit Foodie Finds, Liz of The Lemon Bowl, Lynn of Order in the Kitchen, Phi of Sweet Phi, and Raul of Alejandro Photography who captured all of these GORGEOUS photos for us. 🙂
I can't say enough nice things about all the people who attended the Fresh Coast Retreat. Everyone there is insanely talented, humble, and willing to help each other out in any way possible.
I can honestly say that weekend has been my favorite moment in my blogging career.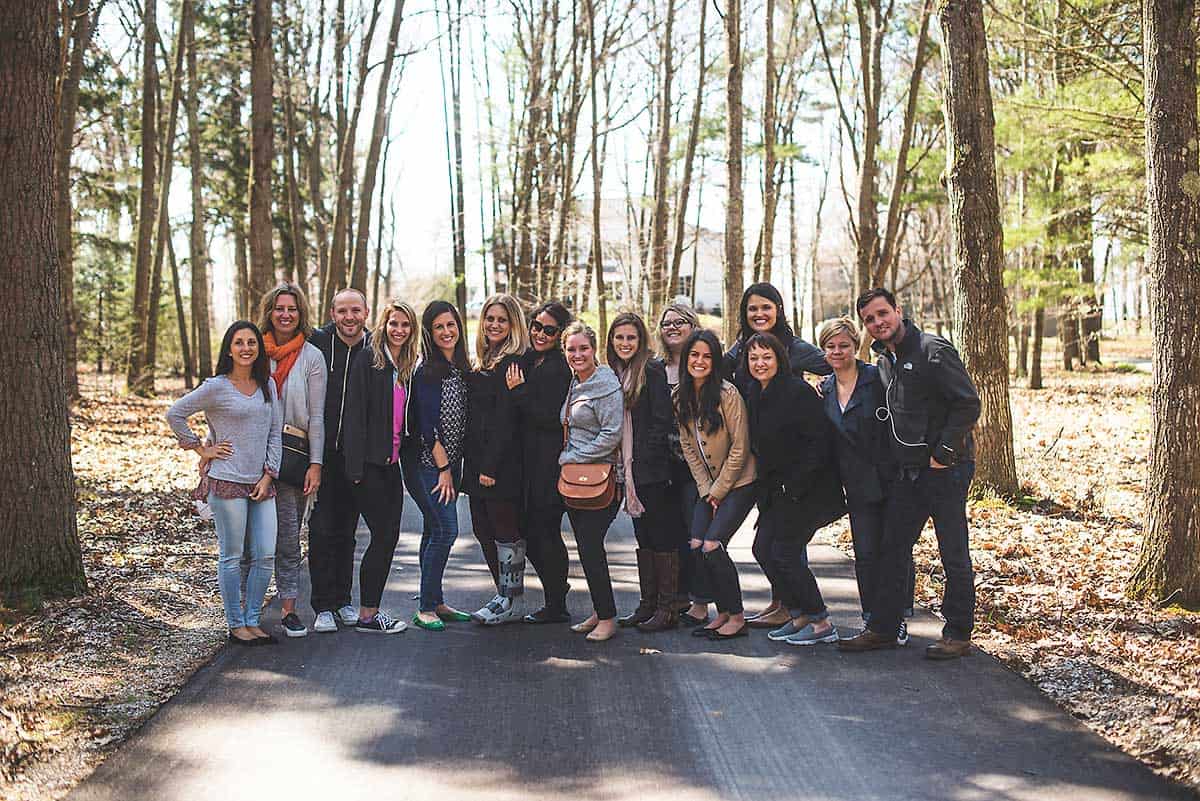 Photo by: Alejandro Photography
I can't wait to see you all again soon!
– Jennifer
Have YOU ever attended a blogging retreat? What was your favorite part? Show Me the Yummy!
Thanks again so much to our incredible sponsors: Sabra, Stonyfield, Bob's Red Mill, & Experience GR for making this weekend possible. Thanks also to DeLallo, The Little Potato Company, Lindt Chocolate, and Stonefire Authentic Flatbreads for all your amazing snacks. We definitely did not go hungry. 😉
A special shoutout to Alejandro Photography for making lasting memories with your gorgeous photos!