The ultimate guide to Leftover Ham Recipes! Whether you want classics like ham and potato soup or something with a twist, we've got you covered!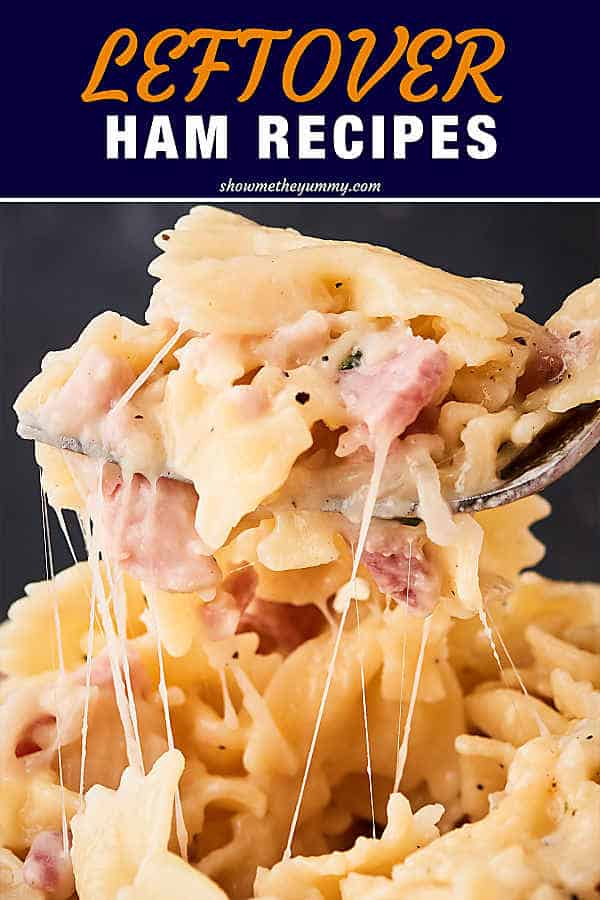 I absolutely love ham. It's tender, it's savory, it's juicy, and it's just as good the next day!
Whether you've made my honey dijon crockpot ham, my ham with pineapple sauce, or a different ham recipe, you're bound to have leftovers! But what do you do with them? Turn them into something else of course! Whether you're looking for soups, sandwiches, or casseroles, we've got it all!
How to use leftover ham
Soups, sandwiches, casseroles, and more!
How long is leftover ham good for?
Leftover cooked and cooled ham will last in an airtight container in the fridge for 3-4 days.
Can you freeze leftover ham?
Yes! Place cooked and cooled ham into a freezer safe airtight container and keep it in the freezer for up to 2 months.
How to reheat leftover ham
Thaw, if frozen, in the fridge, then reheat leftovers in a covered dish in the oven at 325ºF for around 25 minutes.
You can also reheat individual slices in a frying pan on the stove, in the microwave, or use it in one of the many recipes listed above!
– Jennifer