10 Christmas Cookie Recipes!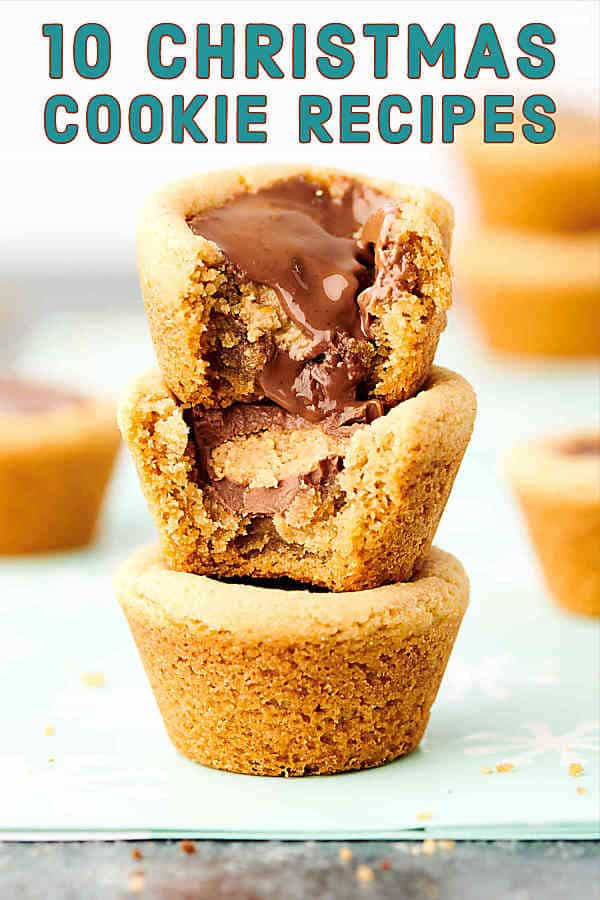 Who else loves getting in the kitchen and whipping up batches upon batches of Christmas cookies?! I know you're with me. 😉 Mint-y, peanut butter-y, ginger-y and everything in between, we've got all the best Christmas cookie creations.
If you don't see YOUR favorite listed, let me know in the comments below, and I'll be sure to create a recipe for it!
Happy Holidays and let the cookie feasting . . .  I mean baking . . . begin!
Easy Homemade Copycat Thin Mint Cookie Recipe. Your choice of chocolate: baker's chocolate (semi-sweet, dark, or milk) OR Andes Mints AND your choice of cookie base: Ritz cracker, Oreo Thins, or Nilla Wafers! You're 5 minutes and 2-4 ingredients away from deliciousness!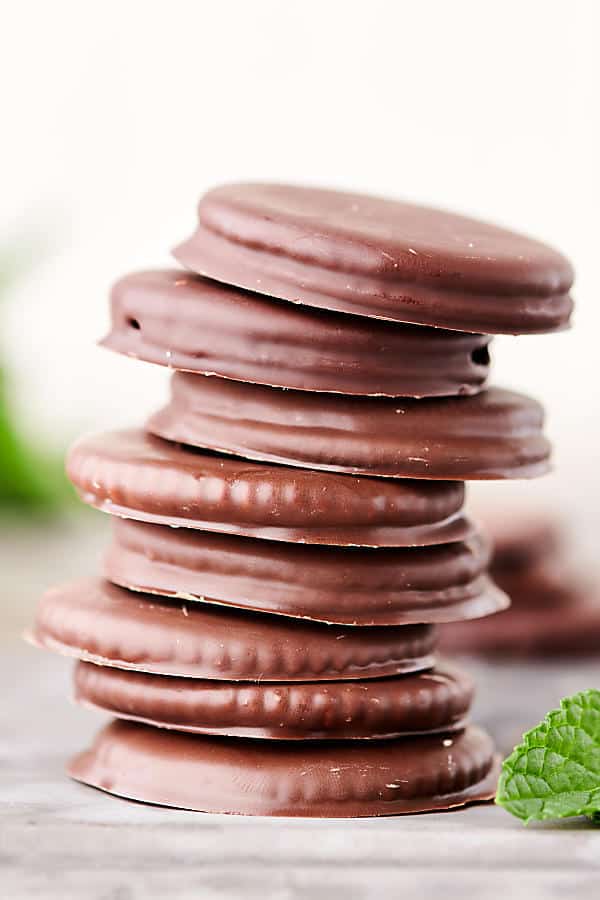 These Easy Peanut Butter Blossoms are a holiday favorite. A homemade soft and chewy peanut butter cookie is rolled in sugar and topped with a milk chocolate kiss!
Easy Peanut Butter Blossoms
These Easy Peanut Butter Blossoms are a holiday favorite. Soft and chewy peanut butter cookies are coated in sugar and topped with hershey milk chocolate kisses.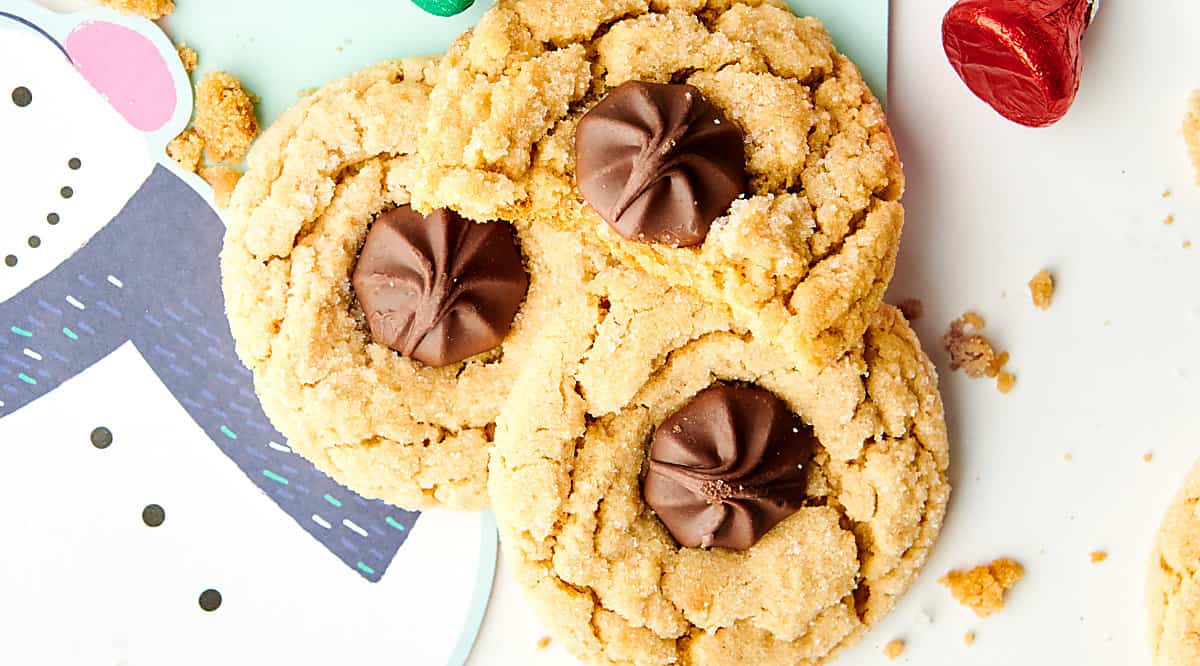 Get The Recipe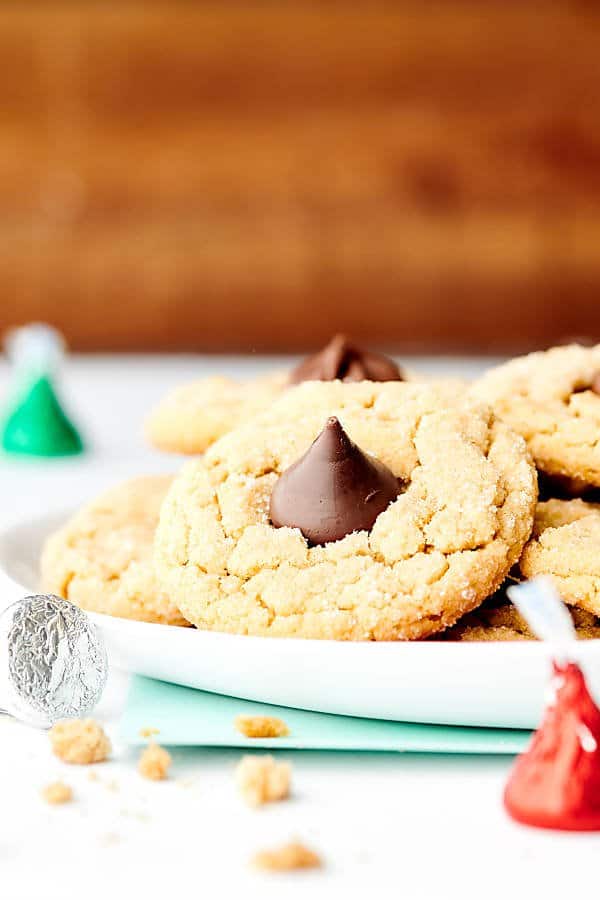 Peppermint Mocha Cookie Cups. A chewy, peppermint mocha cookie is filled with the most delicious fudge filling. Serve room temperature with crushed peppermint, chilled with whipped cream, or warm with vanilla ice cream!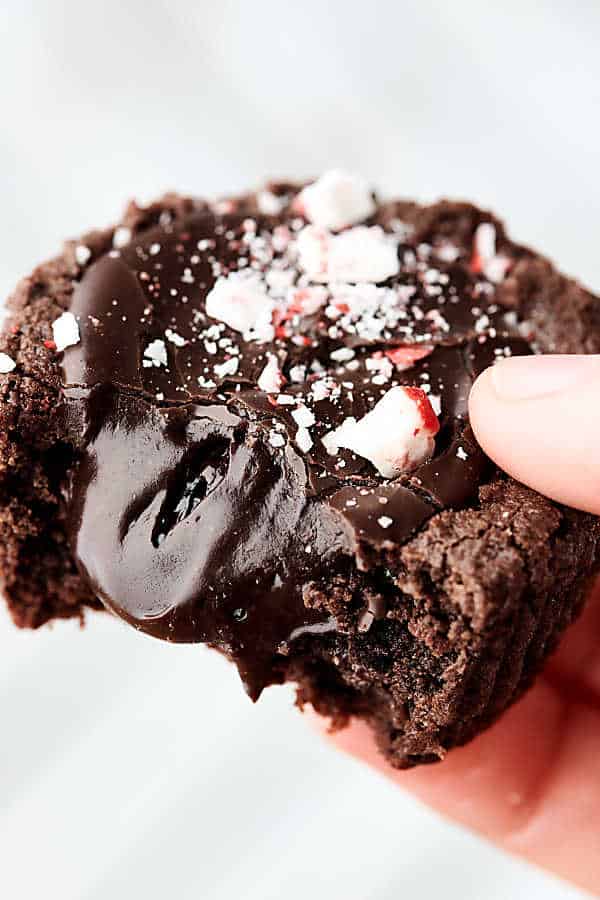 These Easy Peanut Butter Cup Cookies are a holiday classic! Homemade peanut butter cookie dough is baked in a mini muffin tin and stuffed with a Reese's Peanut Butter Cup. YUM.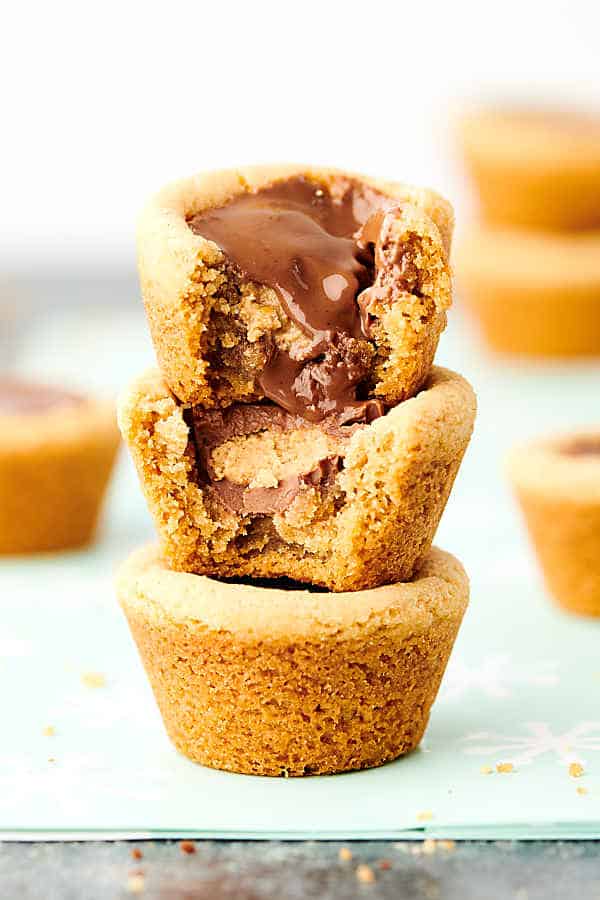 These Chocolate Crinkle Cookies are basically double chocolate cookies rolled in powdered sugar. What's not to love?! Easy. Fudge-y. Delicious! No chilling the dough!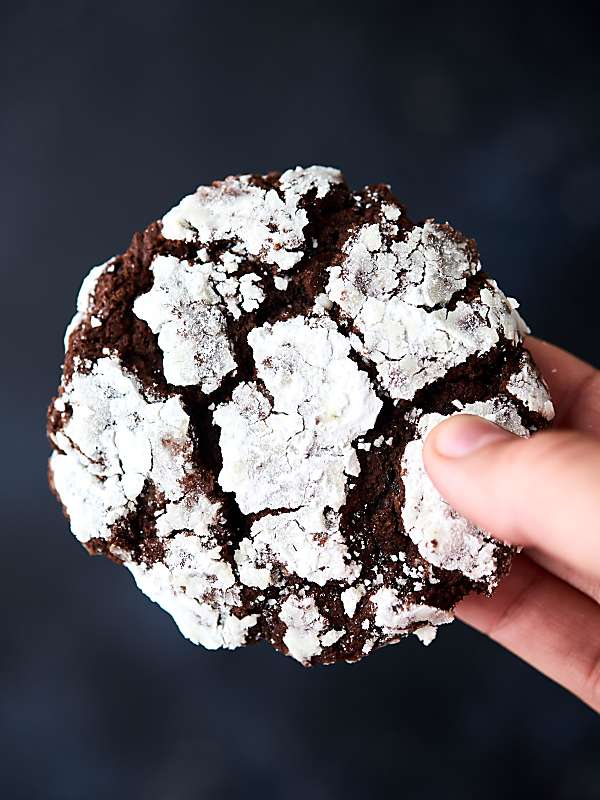 Cut out sugar cookies with cream cheese frosting! These are perfectly golden on the outside yet remain fluffy in the middle!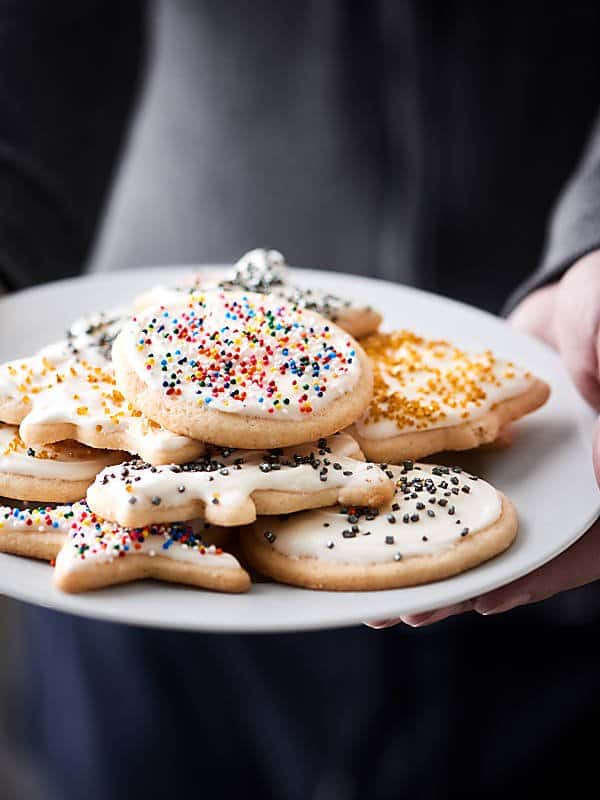 These really are Grandma's Best Sugar Cookies! They're perfectly soft, a little bit chewy, with the right amount of tang from the sour cream. Don't forget the buttercream frosting!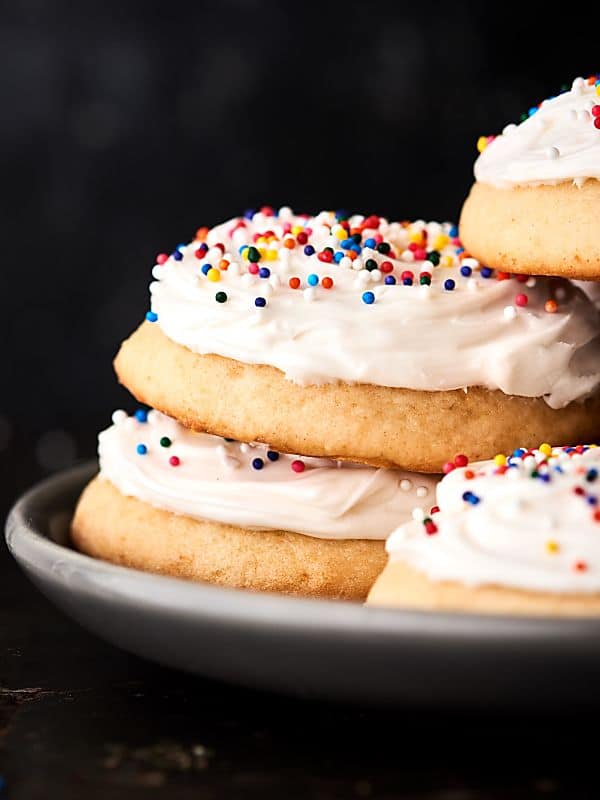 We're making Chewy Ginger Cookies for day TWO of Christmas Cookie and Candy week. These cookies are chewy, a little crunchy, totally fluffy, perfectly spiced, and sweetened with maple syrup!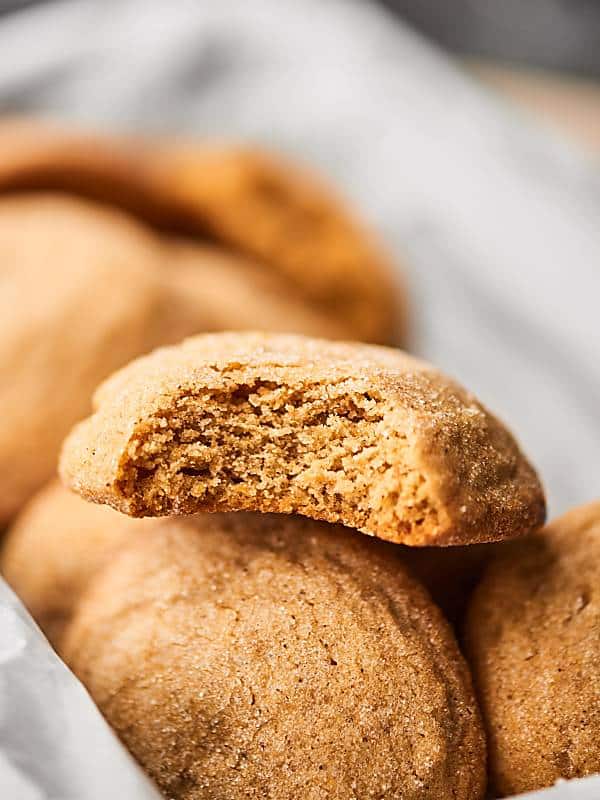 These Mint Chocolate Cookies are SO easy to make during the holiday season. A chocolate cookie is filled w/ both regular Andes Mints & Peppermint Crunch!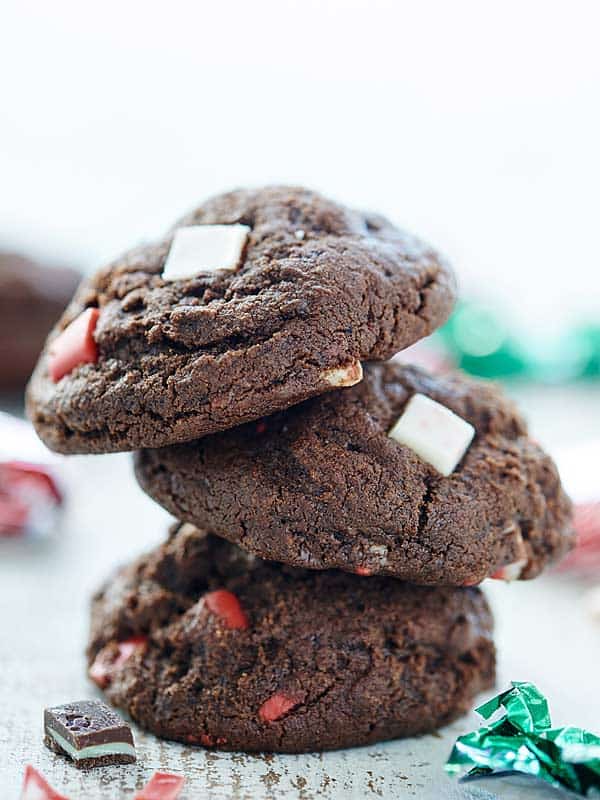 Gingerbread Cookie Bars. A cross between a cookie and a brownie, these bars are soft, chewy, dense, yet so light and full of cozy gingerbread spices. Perfect served warm with vanilla ice cream or served room temperature or chilled with an easy fluffy cream cheese frosting!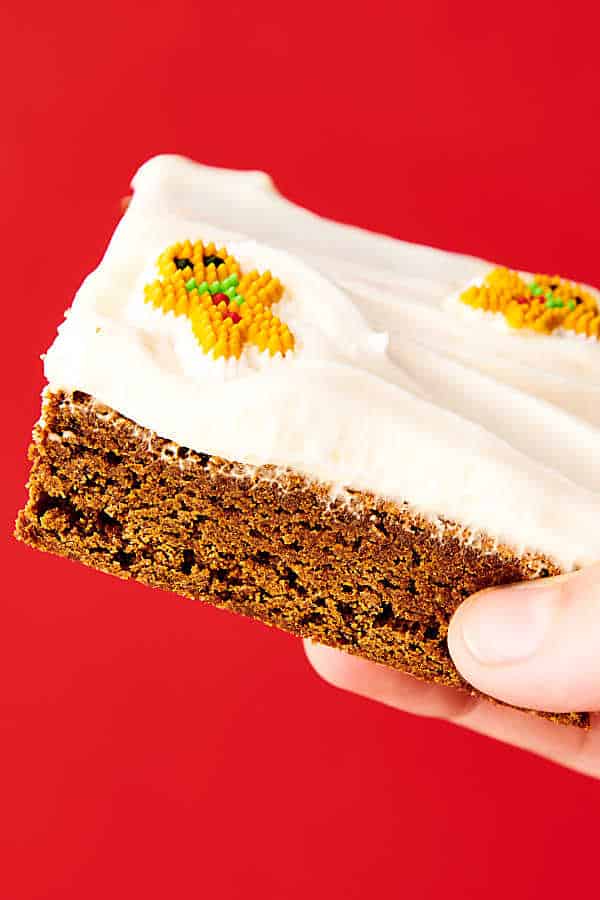 Happy Baking!
– Jennifer