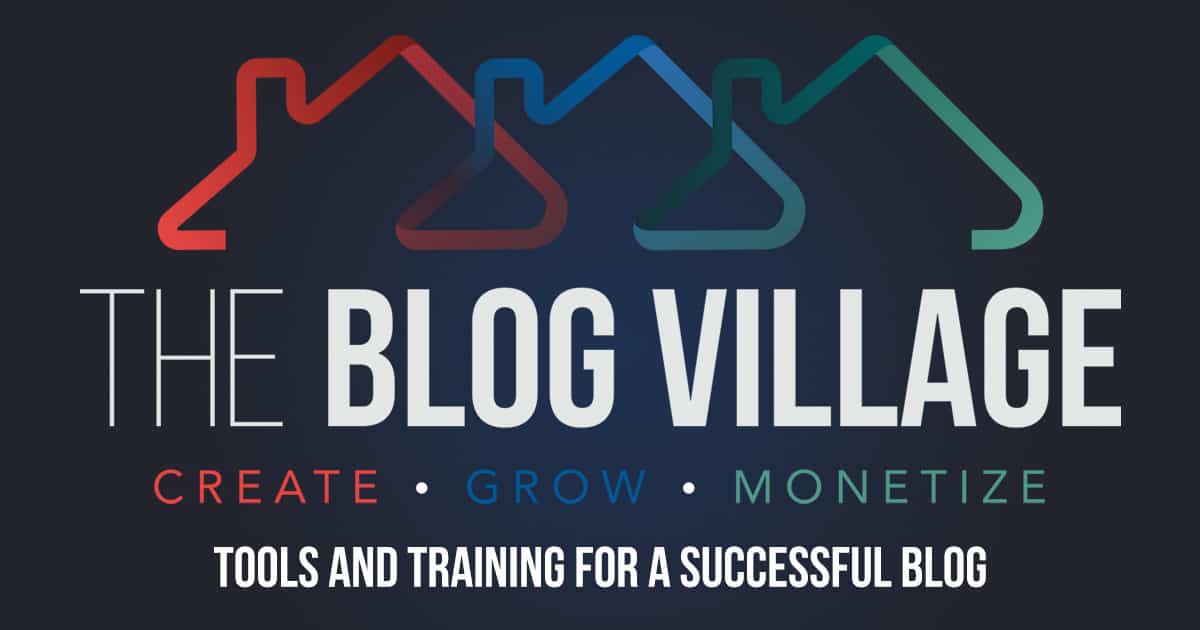 Today's the day! We are finally launching The Blog Village to the public and we are super excited!

In a nutshell, The Blog Village (TBV) is a membership site full of tools and training to help YOU create, grow, and monetize your blog, but before we get into too much detail, I wanted to tell you the backstory of how TBV came to be and why I think you should join.

A few years ago, Trevor and I started dating. I'd known Trevor long before that for being an incredibly talented photographer, so when we got together, I knew I wanted him to teach me how to create amazing photos.
What I didn't know, was how amazing of a teacher he was as well. He made the technical side of photography so easy to understand – for example: what makes up exposure triangle, how to manipulate depth of field, what's the inverse focal length rule, etc. –  because Trevor does an awesome job of breaking down large chunks of information into small digestible pieces.
From there, he taught me how to use Photoshop and other image editing tools to enhance my photos and a few years later, Show Me the Yummy was born. I took the knowledge that Trevor gave me and turned it into my career.
About 6 months after SMTY launched, Trevor quit his full time job to come on full time with SMTY and because I had learned so much from him, we decided he needed to launch TBV so, like me, others could learn from his expertise and you guys…
I'm telling you…
He's honestly such an incredible teacher – and yes, I may be slightly biased, because I married the guy 😉 , but I'm telling you, you could learn so much from TBV.
Not only is he an expert in photography, but he also has over 20 years of experience in video editing and post-production (he shoots/edits all of our videos), web design and monetizing your business.
Any questions you may have about creating, growing, and monetize your current (or future) blog will be answered in TBV.

Ummmm, EVERYONE! 😉
Seriously though, The Blog Village isn't just for beginners learning the ins and outs of blogging, photography, video etc. There are also incredible tools that will give you valuable insights about social media and save you massive amounts of time re-sizing and optimizing images for your blog!
And I'm not just saying that. I say that from experience.
I'll talk about this more below, but I'm obsessed with Auto Image. I've been using a version of that tool for about a year now, and it saves me SO much time when outputting my photos for the blog and all my social media channels. More time means I have the advantage of using it elsewhere to promote my content.
Game. Changer.
And don't get me started on the social stats dashboard. I'm in there every day using it to help tweak my social media strategy.

OVER 300 HD VIDEO LESSONS
Screen captures and live video walking you step-by-step through website creation and maintenance, applications in the Adobe Creative Suite, and real world tutorials like how to shoot great video and photos. That's over 24 hours of comprehensive training!
They're also organized in such a helpful way. When I was starting out I didn't even know what I didn't know. Ya know? 😉
All of the videos are broken down by course AND by experience level. So if you're just starting out, you can watch just what you need to know to get started.

Experienced bloggers can go through our intermediate or advanced playlists where you learn about things like shooting and editing video, creating a web based media kit and other accelerated topics.
SOCIAL STATS DASHBOARD
This. Is. Genius.
Before the Social Stats Dashboard existed, every morning I would spend twenty minutes or so going from social media platform to social media platform checking to see where things were at: how many new followers, update my spreadsheets, try to figure out trends etc.
Now…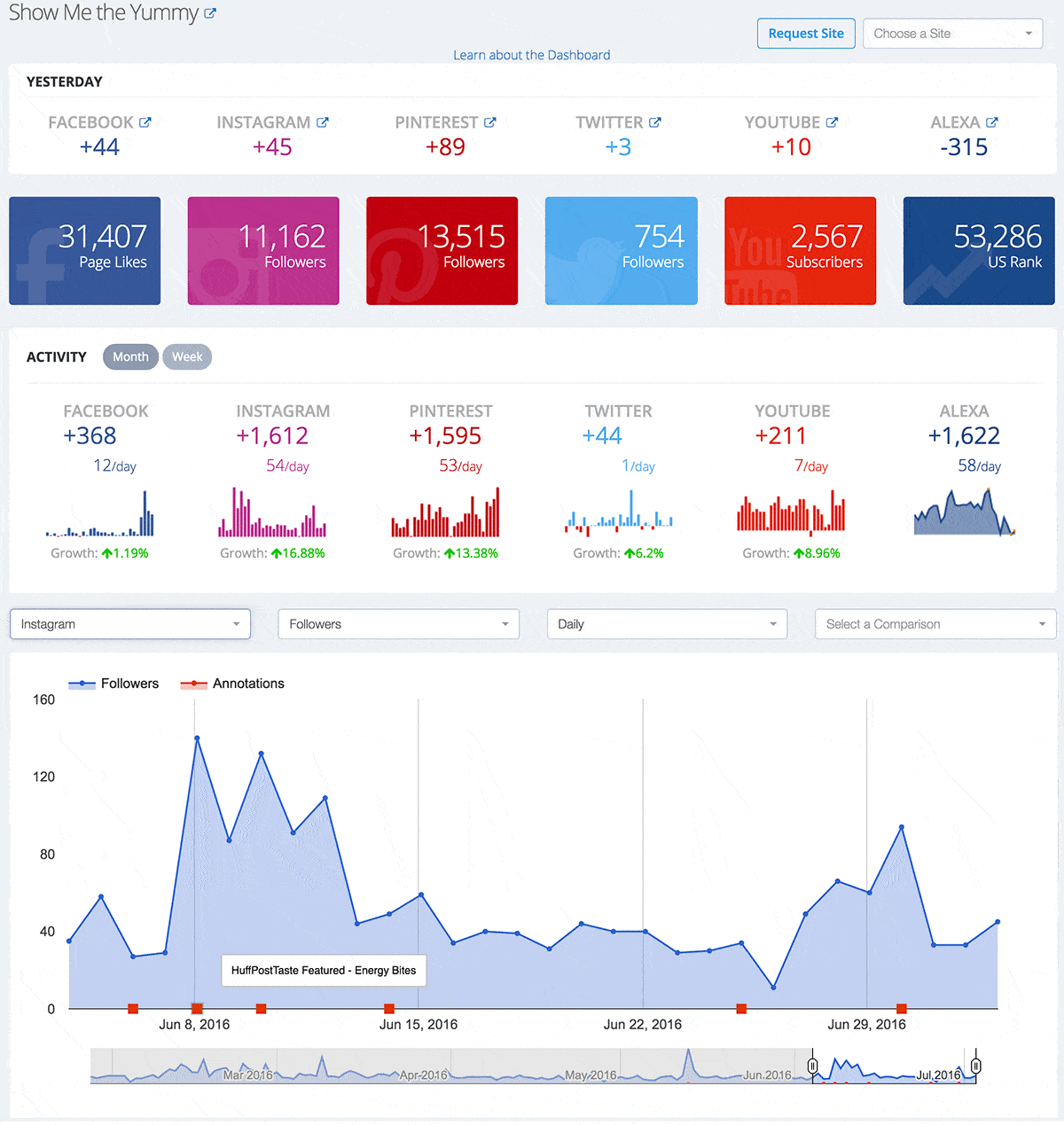 I pull up the Social Media Dashboard right on my phone and in thirty seconds have all of that information and more.
Ahhhhhh 🙂
Finally, one centralized location to see your social media performance across all major platforms. Watch trends, annotate events and compare your site to others with this awesome tool!
AUTO IMAGE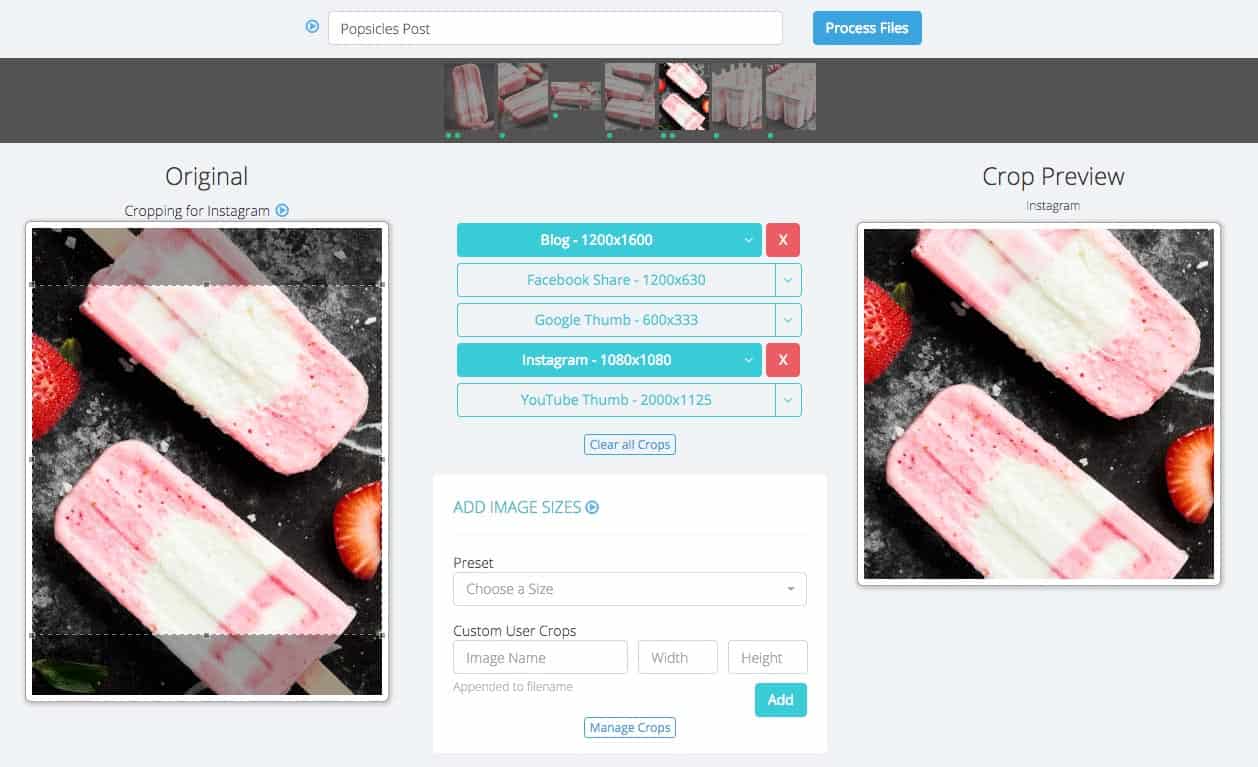 I can't. I just can't even.
This saves me so much time.
Auto Image is a game changing image resizing tool providing the fastest and easiest way to perfectly size images for your blog and every social media platform in under 6o seconds.
Yeah… 60 seconds. Just watch in this demo:
Before Auto Image existed (or the app Trevor built I used to use), I never really realized the amount of time I spent resizing, optimizing, naming and organizing all of the photos for the blog and social media.
Now I know. A lot!
It used to take so long that I wouldn't create optimized images for things like Facebook, Twitter, Google+, Instagram, Google. All different sizes and all need the crops in specific places.
Now, with Auto Image I have perfectly sized shareable images for every platform without taking any time.
PRIVATE COMMUNITY FORUMS
Community is HUGE!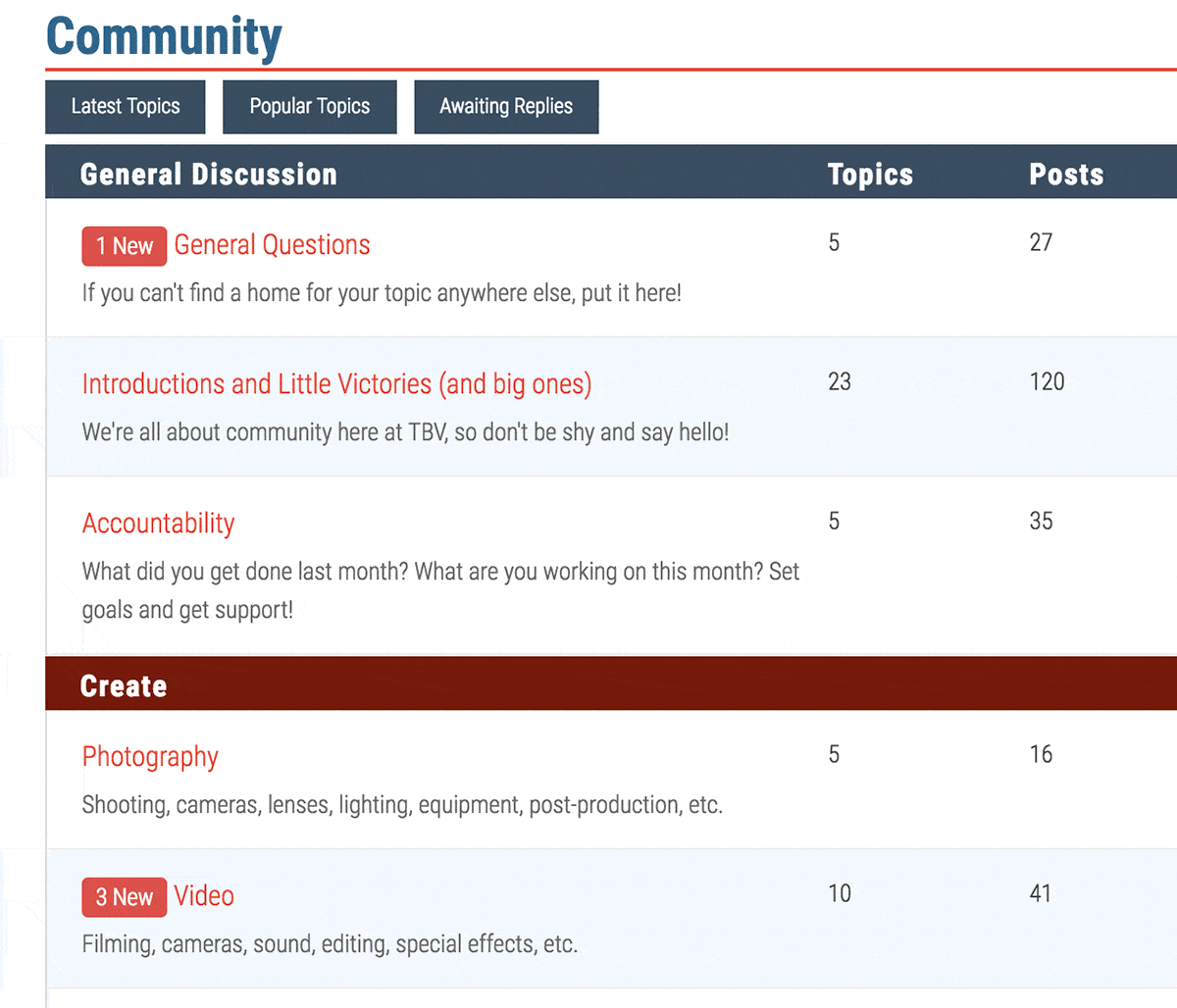 That's one of the biggest things I've learned about blogging.
It's hard for anyone who's not actually blogging to "get it" and understand what it's all about.
Join the Blog Village community and start getting advice, feedback, motivation and support from an active community of fellow bloggers. All private, not indexed by Google.
Not only is it great to learn from other bloggers, it's also nice to connect with the people who are, in a way, your co-workers. We definitely have the mindset of community over competition!
MONTHLY LIVE CALLS WITH US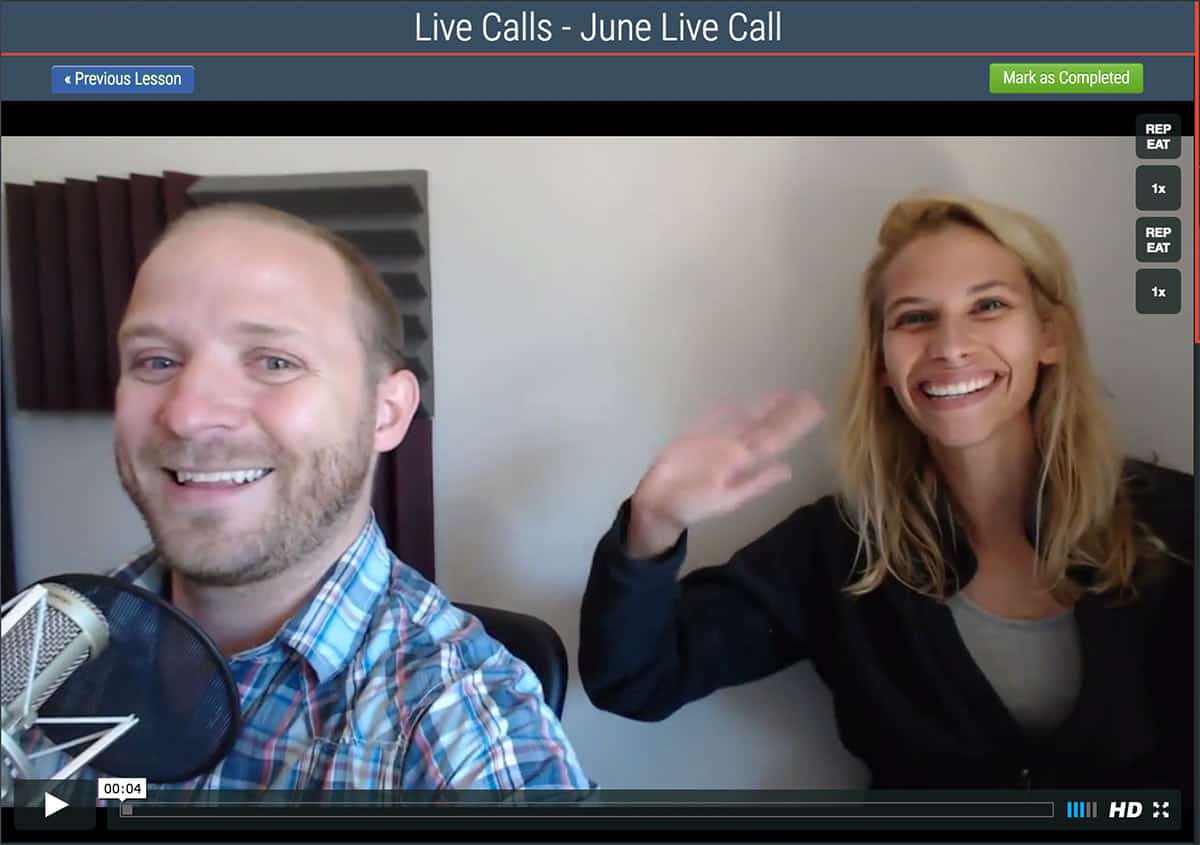 Each month we do a live video call where we answer your questions, talk about current trends and share tips for growing your business.
I love these because it gives us a direct way to connect with all of the members.

Here's a video tour that Trevor put together so you can get an even better idea of what The Blog Village is all about.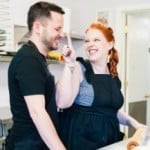 "After one month of utilizing both the tutorials and community forums, we saw 42% growth in site views from our best month. We also saw at least 20% growth in social media followers.  The feedback and support we have received played a huge role in our success."  
– Matthew and Sarah
Geeks Who Eat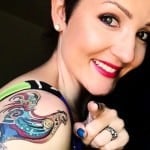 "I have been blogging off and on since 2008 and despite my years of knowledge in the world of WordPress and social media, my expertise (and brand) has grown exponentially since joining Jennifer and Trevor.  Not only do they have the secret sauce to help move blogs forward, but the community of bloggers involved is invaluable for accountability and encouragement.  I attribute much of my [You Tube] channel's growth to their technical assistance as well as the encouragement from The Blog Village community."
– Joanie
joaniesimon.com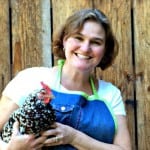 "The Blog Village has given me the direction and help that I needed for my blog. Trevor and Jennifer took the time to really look at my blog and give me specific feedback that worked for me. The video tutorials are full of information that I wish I had when I first started blogging."
– Kathy
Beyond the Chicken Coop

So what are you waiting for?! If you're interested in creating, growing, and/or monetizing your blog, become a member of The Blog Village today! Together, we have the tools, the training, and the community to make YOU a successful blogger. We succeed when YOU succeed.
We'd LOVE to see you inside!

– Jennifer