Tips and Tricks for Visiting Niagara Falls!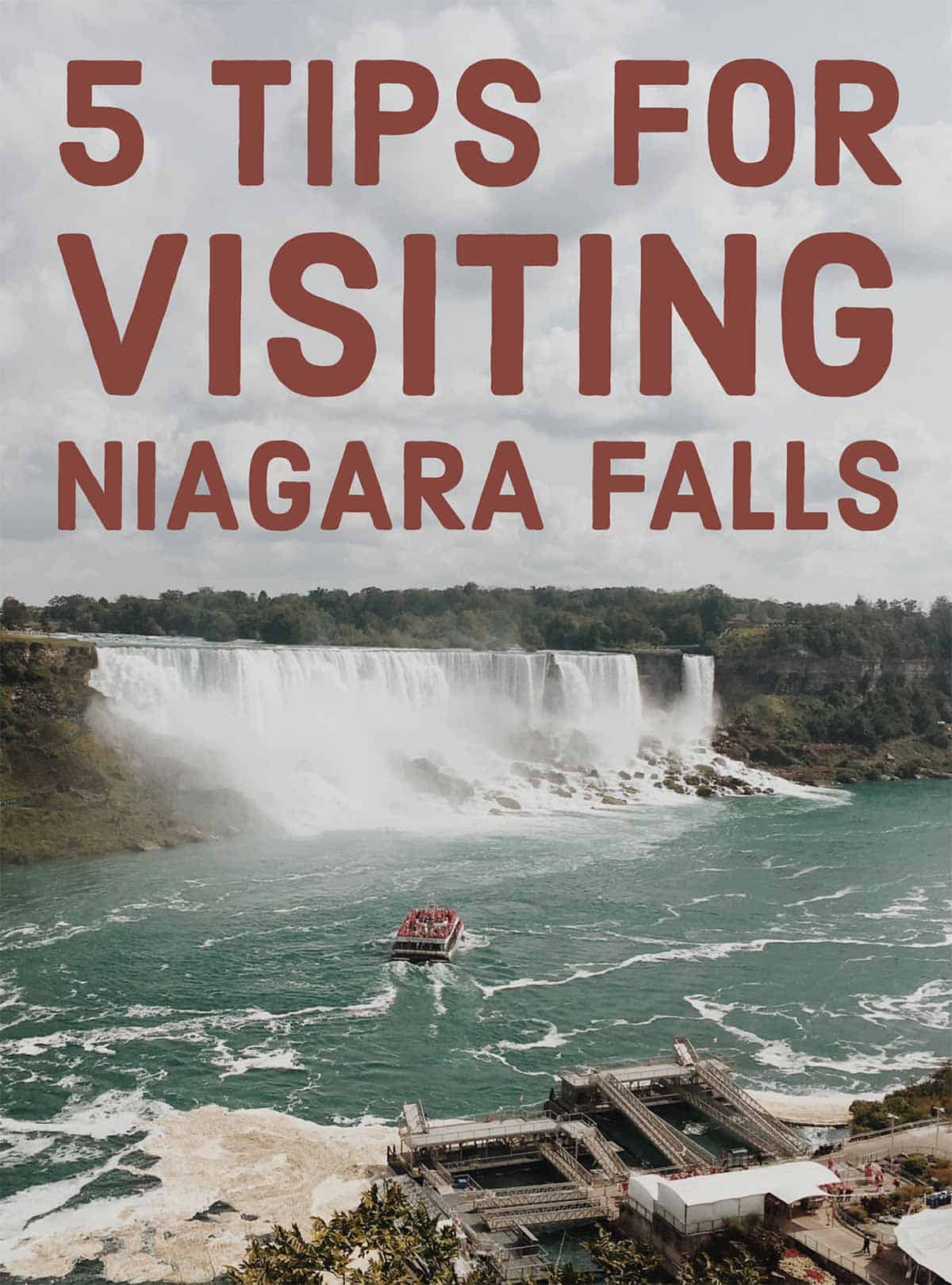 Until you've actually seen them up close and personal, you really don't get just how amazing the Niagara Falls are.
I mean. If there's ever a time to use the word "majestic", it would be now. 🙂
If you're ever looking for a fun weekend getaway, I would definitely recommend popping over to the falls, because there's actually SO much more to do than site-seeing.
BUT.
It's estimated that over 30 million people visit Niagara Falls every year <– whoa. Because of this, here are some tips and tricks to make the most of your time!
1. When to Visit: Off Season
It's no secret that if you're going to the falls, you're going to get wet, right? Naturally, because of that, people tend to go during the summer. We actually ended up going mid September. Labor Day Weekend is over, kids are back in school, people are traveling less, but the weather is still decently warm. Fewer people AND still warm-ish weather. Yes please!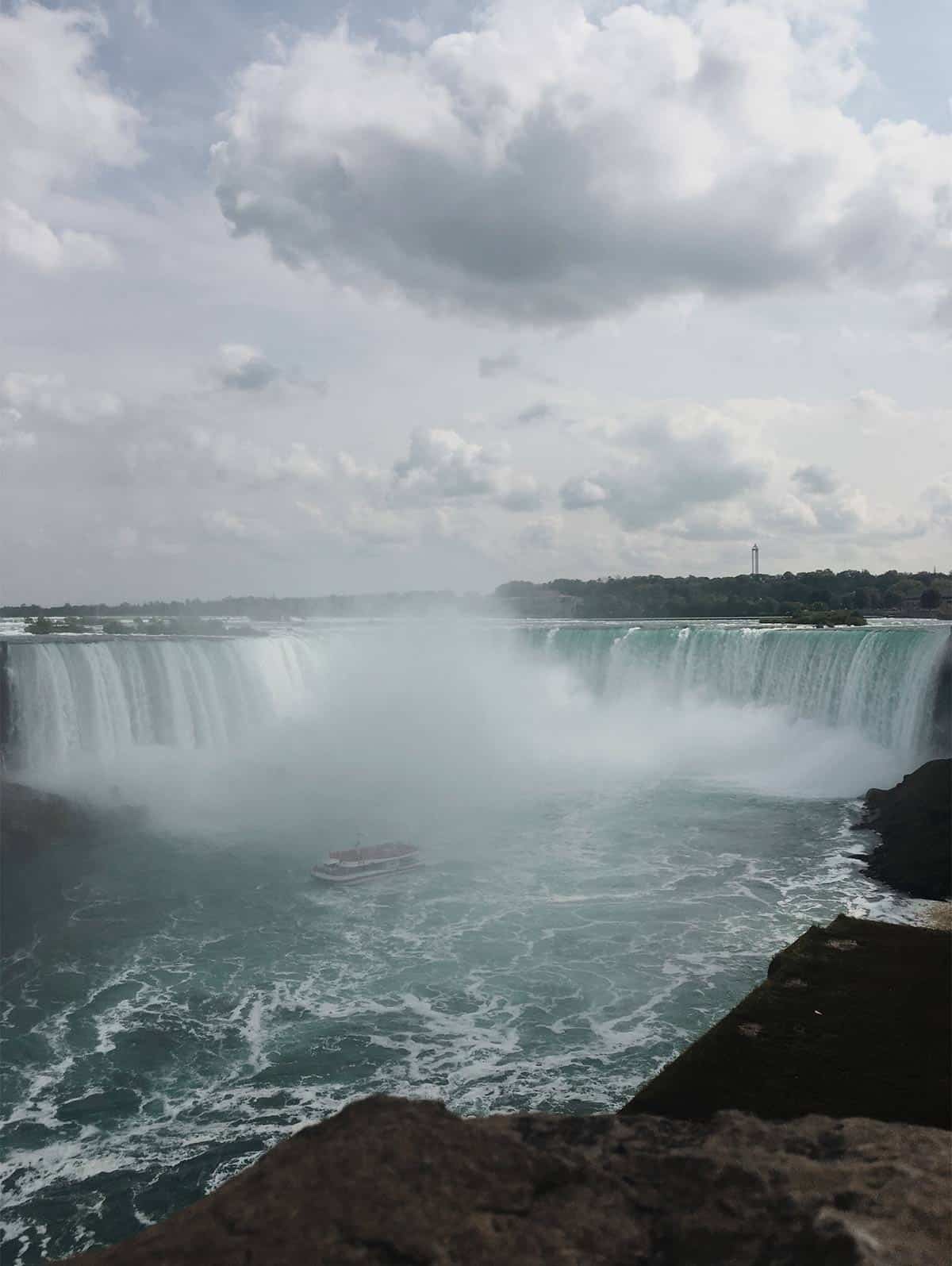 2. What Side to Visit: American vs Canadian
American vs Canadian. Who's it gonna be? Everyone always says the Canadian side, but why?
Basically.
The views are better.
Plus, I'm guessing if you're visiting the Falls you're going to want to go on a boat tour. If you're on the Canadian side, you'll take the Hornblower (the Hornblower boats are bigger and newer than Maid of the Mist on the US side).
The Hornblower takes you on a 20 minute tour literally into the falls. You'll also see American Falls, Bridal Veil Falls and the Canadian Horseshoe Falls.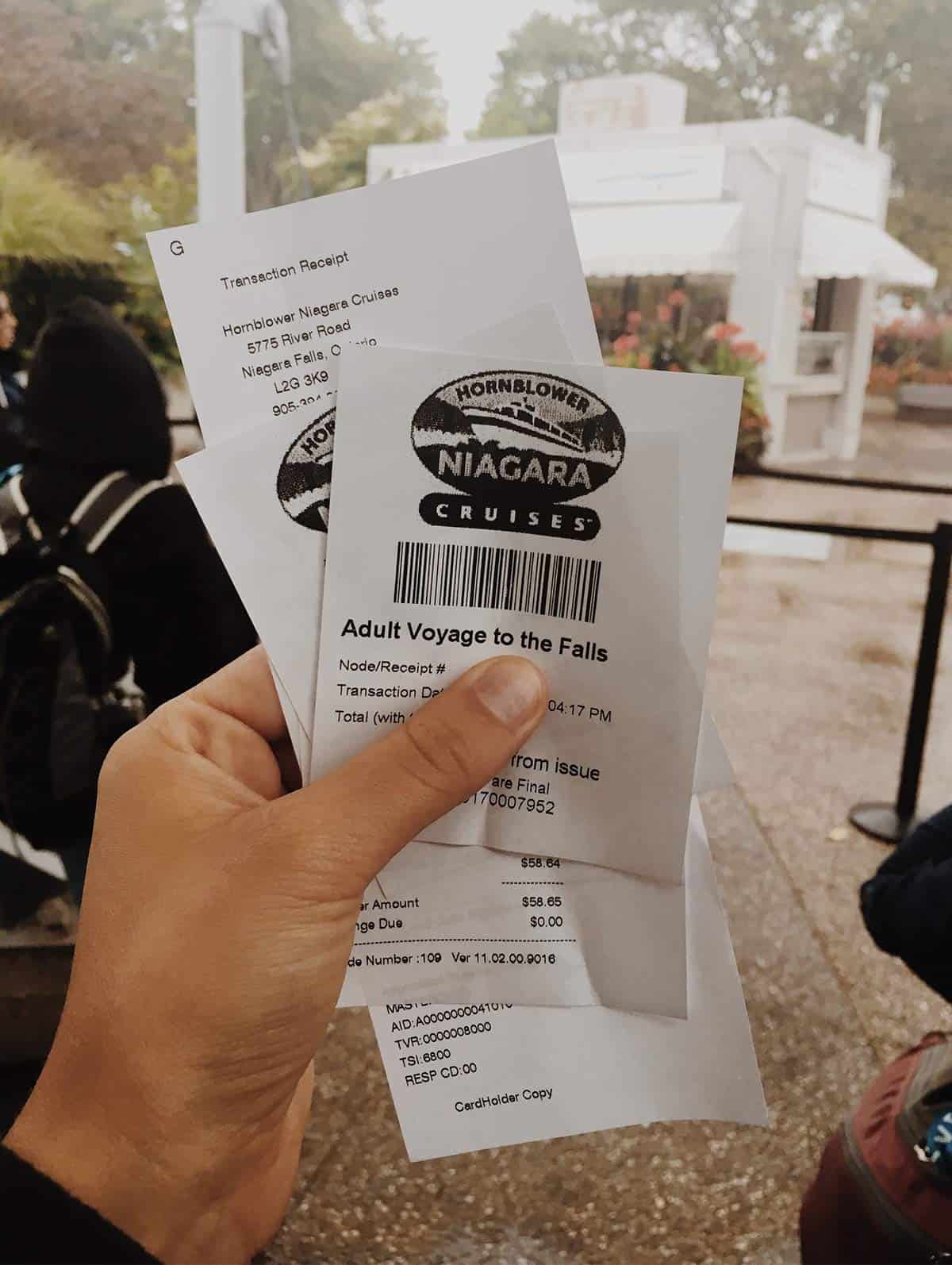 Whichever side you decide, however, you really can't go wrong.
I mean.
It IS Niagara Falls after all. 😉
3. What to Wear: Layers
Layers.  Because you WILL get wet. I brought two different jackets, one that I wore on the boat tour, and one that I put in our backpack that stayed dry, so I could be nice and cozy after the tour.
You WILL get a poncho with your purchase, but I'd also recommend rolling up your pants and sleeves so everything is covered. As for footwear, I wore flip flops, so I wasn't walking around in wet, squeaky shoes all day. That being said, be careful, because the boat deck is slippery! Although, I managed not to slip, so you're probably fine. 😉
Pro tip
Save the boat tour for your last activity of the day, so even if you ARE soaked and freezing, all you have to do is make the walk back to your car. 🙂
4. Where to Stay & Park: Airbnb
Stay: Airbnb is where it's at. We stayed in a really nice home just 10 minutes away. It was only $80 per night for a 3 bed, 1 bath home! Plus, our host Brian, was super sweet and stocked our kitchen with breakfast supplies! There's no doubt we saved a ton of money staying in an Airbnb rather than a hotel.
Parking: Once you get to the Falls, drive up Clifton Hill (trust me, you won't miss it), and start searching for parking lot parking. MUCH cheaper to park and walk down the hill than parking close to the falls. By doing this, we ended up spending around $12 for the day vs something like $12 per hour!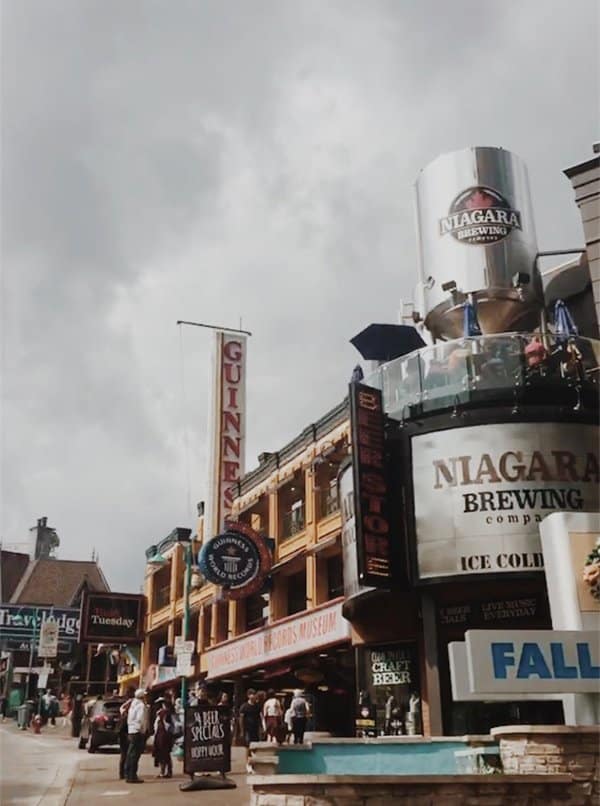 5. How Long to Stay & What Else Is There to Do?
Depends. If you're JUST going to see the Falls, you could definitely get away with a Friday – Sunday (travel days Friday/Sunday, with a full day on Saturday to explore). For me, that's plenty of time to walk around, go on the boat tour, and do some site seeing on Clifton Hill <– restaurants, bowling, arcades, shopping, etc.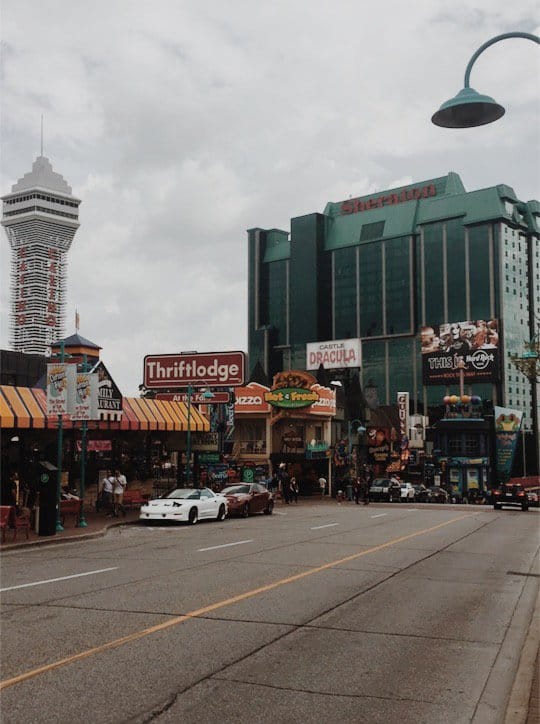 That's what we did, but personally, I would've liked one more day.
Why?
Ummmm, welllll, did you know that there's a HUGE wine scene in Niagara?! As in, there are over 50 wineries in the Niagara wine region along the shores of Lake Ontario.
I personally would have LOVED having an extra day to go explore the wineries and breweries.
And there you have it, my Tips and Tricks for Visiting Niagara Falls! I hope it helps you have an extra amazing time when YOU go visit!
– Jennifer
Those of you that have been… did I miss anything? What are some of YOUR tips and tricks?