Canadian Bacon and Cheese Overnight Oats. Chewy oats, salty canadian bacon, smoky gouda, and greek yogurt are combined overnight and warmed through in the morning! Make ahead savory breakfasts for the win!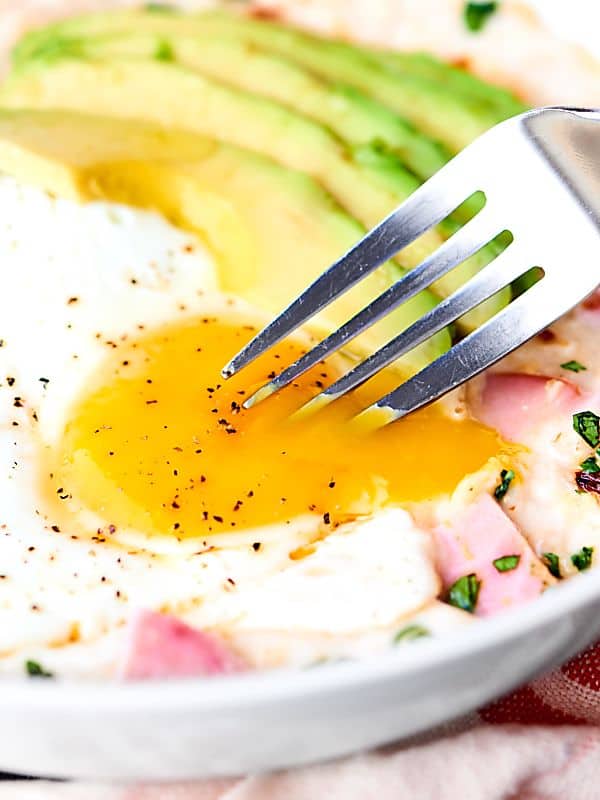 Thanks to our friends at Jones Dairy Farm for sponsoring today's post. 
---
Savory overnight oats are going to be the next big thing, you guys.
Trust me.
Sounds kinda weird, I know, I know, but I'm tellin' you . . .
These
Are
GOOOOOOD.
For somebody with literally the largest sweet tooth in the world (I'd skip dinner and eat dessert any day), I actually much prefer savory breakfasts.
I DO, however, love the ease of overnight oats, but those tend to be sweet flavored.
So I thought, why not make SAVORY overnight oats?
Prep them the night before, then warm them through in the microwave in the morning.
I gave it a try, and I gotta say . . .
I'm a fan. 😉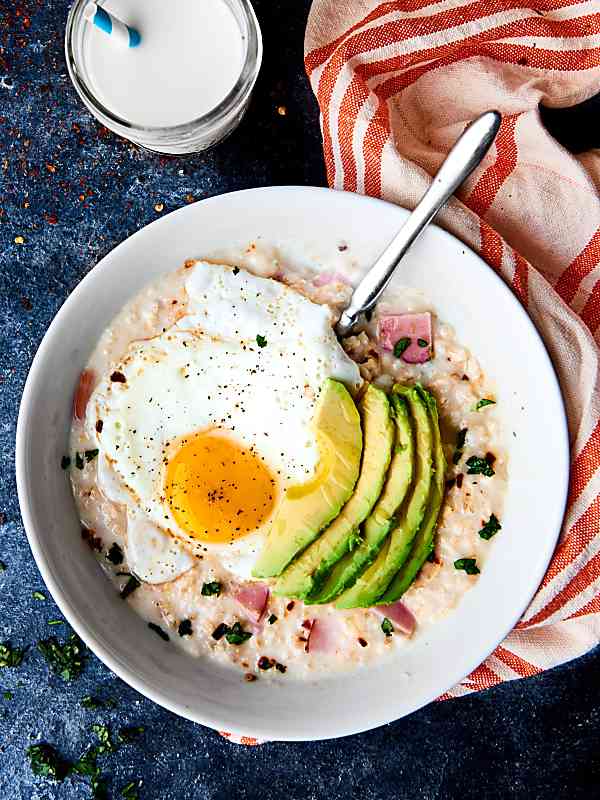 I love overnight oats, in general, because there are endless flavor combinations to make and toppings to add.
There are SO many sweet overnight oats recipes that I thought it was time to give you guys a really great savory oats recipe.
You ready to hear how easy they are?
Combine skim milk, non fat plain greek yogurt, salt, shredded gouda, old fashioned oats, and diced Jones Dairy Farm Canadian Bacon in a large bowl.
Jones Dairy Farm Canadian Bacon takes this recipe from good –> GREAT, because it's smoked with real hickory chips, and contains no preservatives or MSG. Plus, it's gluten free!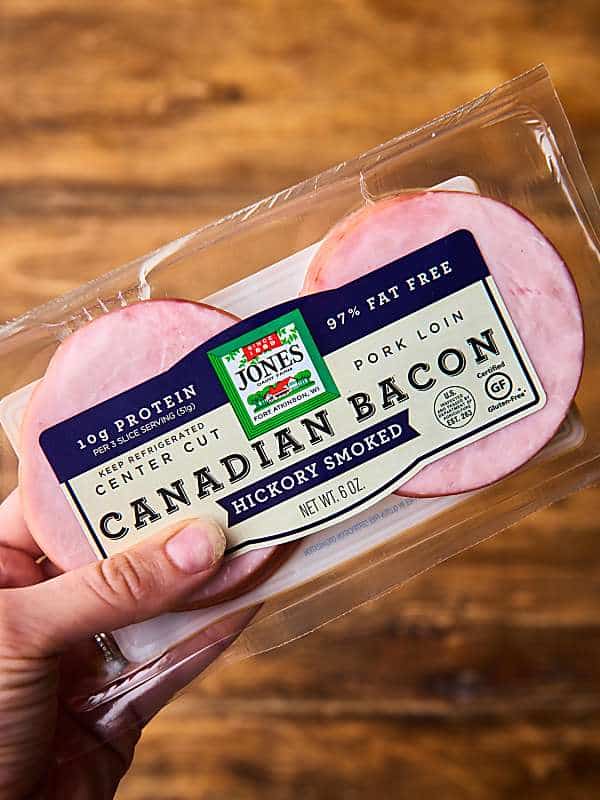 Cover the entire mixture with saran wrap (alternatively, you could combine everything in a sealable container and cover with the lid) and refrigerate overnight.
In the morning, throw the oats in a microwave safe container and microwave until warm.
Top with a fried egg, maybe some sliced green onions, and avocado, and you've got yourself a super easy, warm, cozy, cheesy, hearty, pretty darn healthy, oh yeah, and absolutely DELICIOUS breakfast.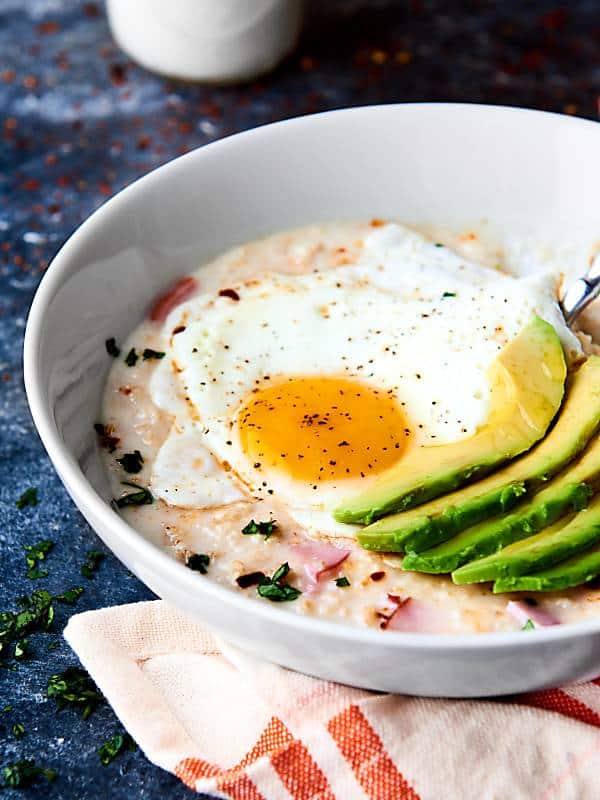 Who's ready to try some Canadian Bacon and Cheese Overnight Oats?!
– Jennifer
Thanks again to Jones Dairy Farm for sponsoring today's post!