Five Ingredient Mac and Cheese in the house! Pasta, milk, three cheeses, ONE pot, and TWENTY minutes are all you need for today's ultra cheesy (and easy) recipe!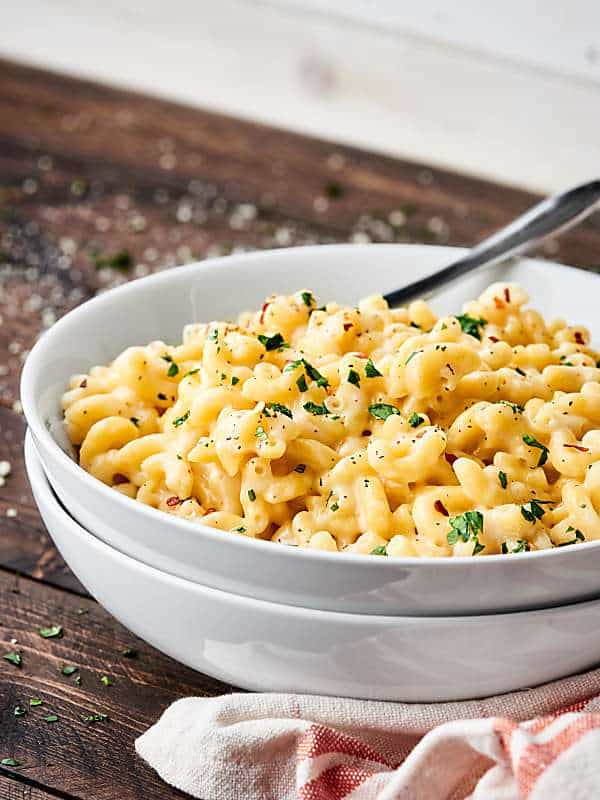 Today's post is sponsored by our friends at Wisconsin Cheese. We ♡ working with local brands. . . especially cheeeeesy ones. 
---
Five Ingredient Mac and Cheese.
Made in ONE pot.
*drops mic*
You guyyyyyys I'm so ridiculously excited for today's recipe, because THIS is what Show Me the Yummy is all about.
This One Pot Five Ingredient Mac and Cheese definitely fits the "easy recipes for yummy food" motto.
PLUS, we're using all local Wisconsin Cheeses today, and hello, it's Wisconsin, so you KNOW this cheese is amazing.
Pasta + milk + THREE cheeses (+ salt and pepper but those don't count 😉 ) are all you need for this ultra cheesy, ridiculously easy, totally amazing Five Ingredient Mac and Cheese Recipe.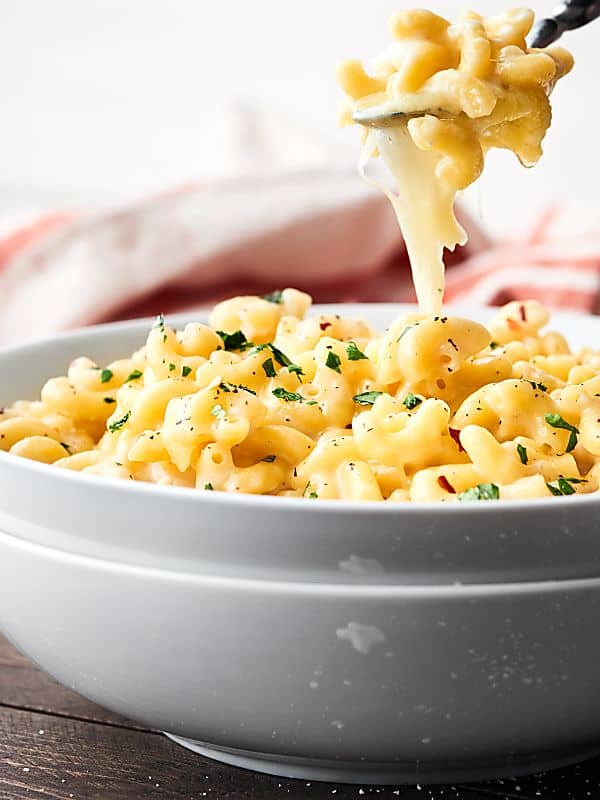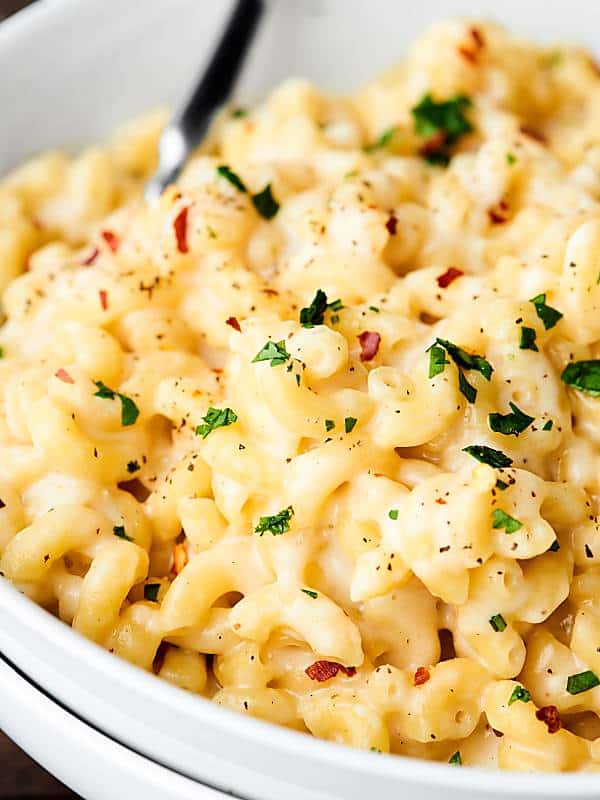 Is there anything better than mac and cheese?
Let me answer that for you:
NO.
Especially when you only need FIVE ingredients and ONE pot.
It's almost too good to be true.
I said almost. 😉
First, you're going to combine skim milk, macaroni noodles, salt, and pepper into a large stockpot.
You'll bring that to a simmer and cook until the noodles are perfectly al dente.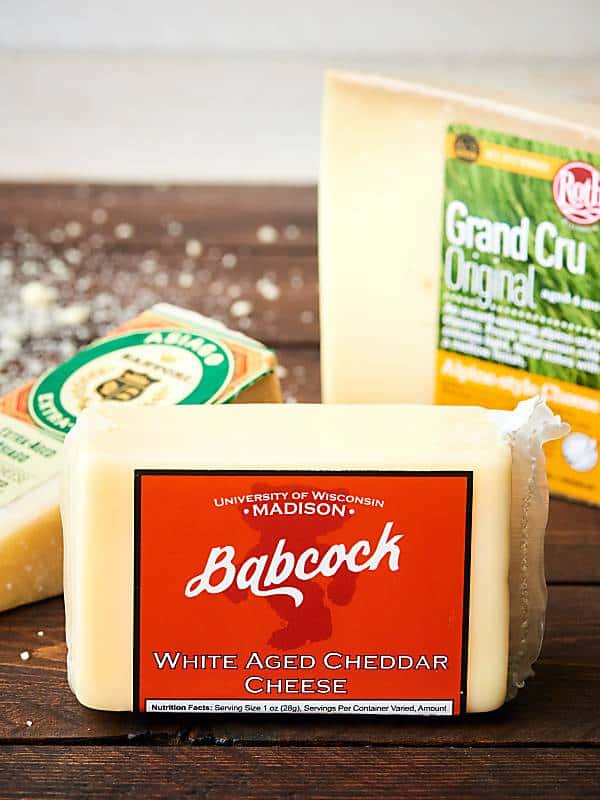 Then you'll remove the pot from the heat and stir in THREE, yes THREE kinds of Wisconsin cheese: asiago (so sharp and delish), an alpine-style cheese (so stringy and perfect), and sharp white cheddar cheese (because what's mac without some cheddar?).
Then…
That's it!
You've just made the BEST, the EASIEST, the CHEESIEST, One Pot Five Ingredient Mac and Cheese.
You guys.
Make this. 🙂
– Jennifer
Thanks again to Wisconsin Cheese for sponsoring today's post!