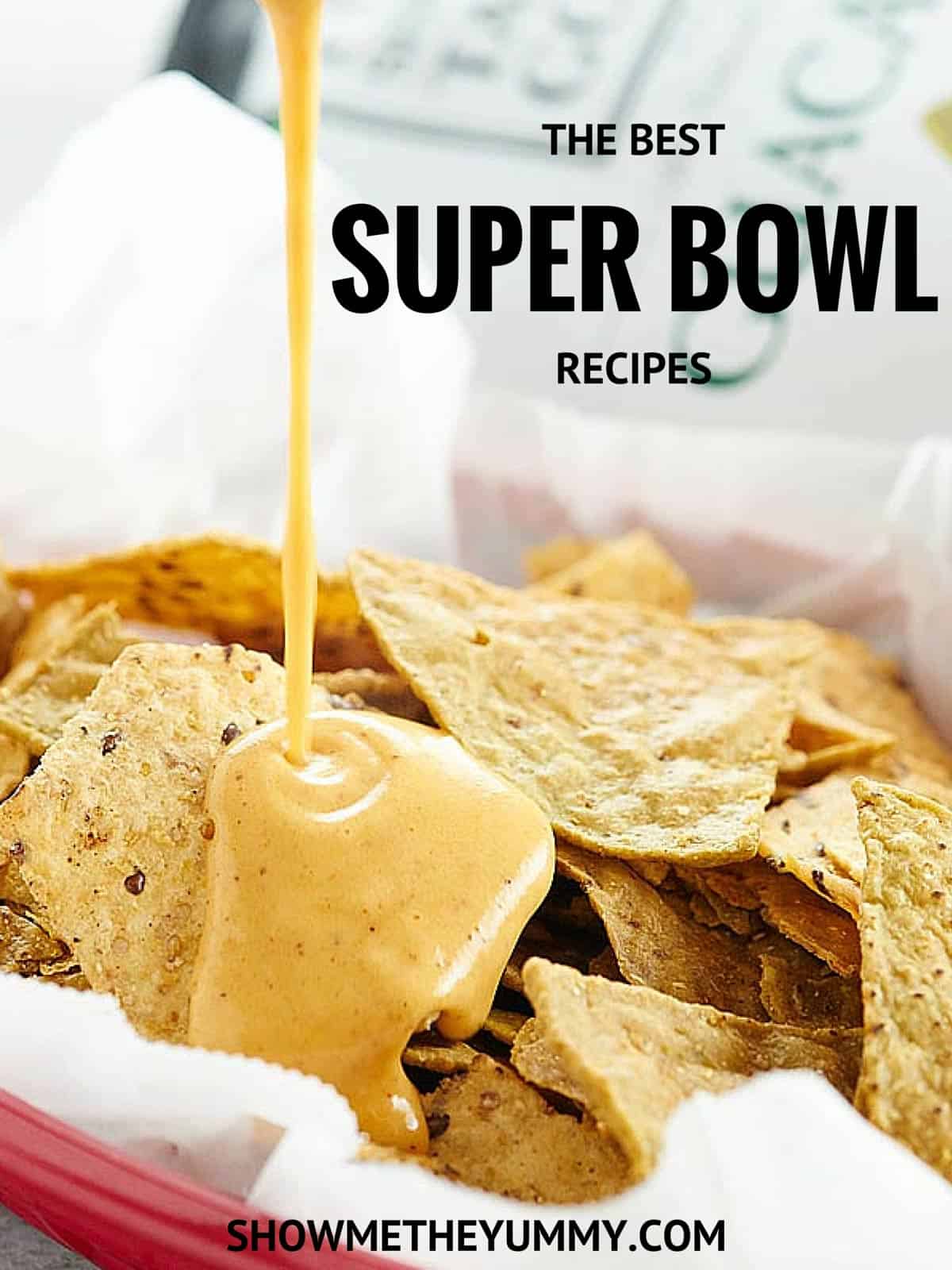 Happy Friday and Happy *almost* Super Bowl Sunday! I've made it very clear that yes, I do watch the Super Bowl, but only because that means I get to eat really great food and drink really good drinks.
I hope I'm not alone, because today, I've gathered up my favorite Super Bowl Recipes for 2016! Everything from :
Snack & Apps:  for munching
Main Dishes: for those who need something a little more substantial
Desserts: because, um, #chocolate
Drinks: win or lose, margaritas taste really darn good.
Let's do this!
Snacks & Apps:
This is perfect dip for your chips! It's lightened up with skim evaporated milk and nonfat plain greek yogurt, and flavored with cheddar cheese, cumin, and chili powder! Plus, it's paired with a killer pico de gallo and guacamole chips!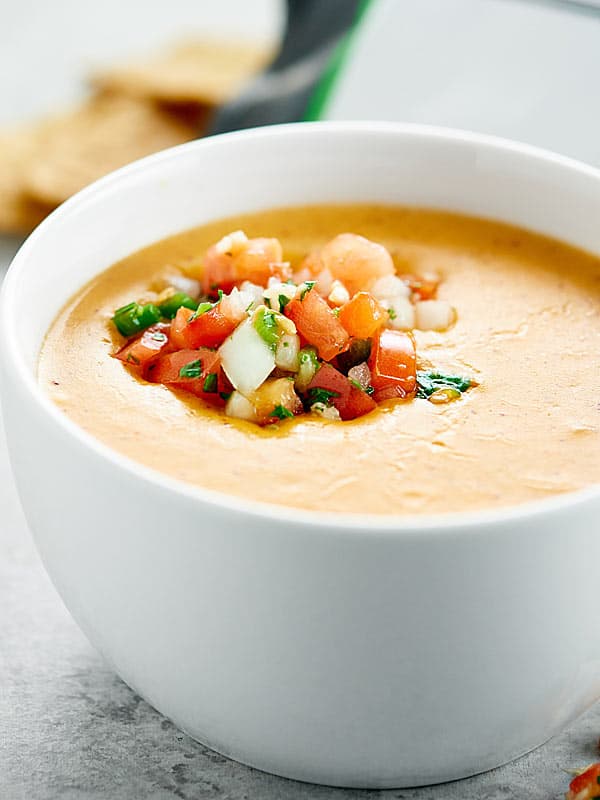 Another lightened up dip, this chip dip is made healthier with non fat greek yogurt, olive oil mayo, and  is full of yummy spices!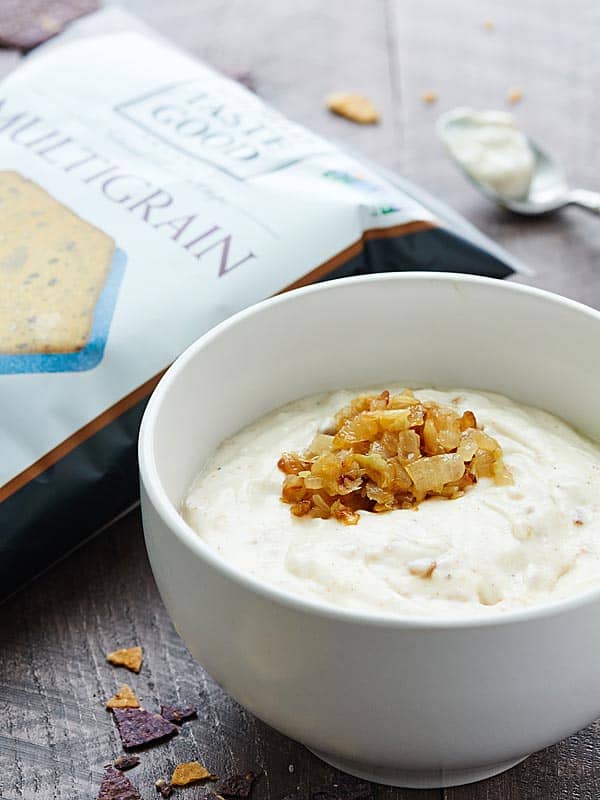 Hands down my favorite Super Bowl snack. Ever. This dip requires two ingredients and 30 seconds of prep! It's addicting, it's creamy, it's so easy, and the spice level is up to you!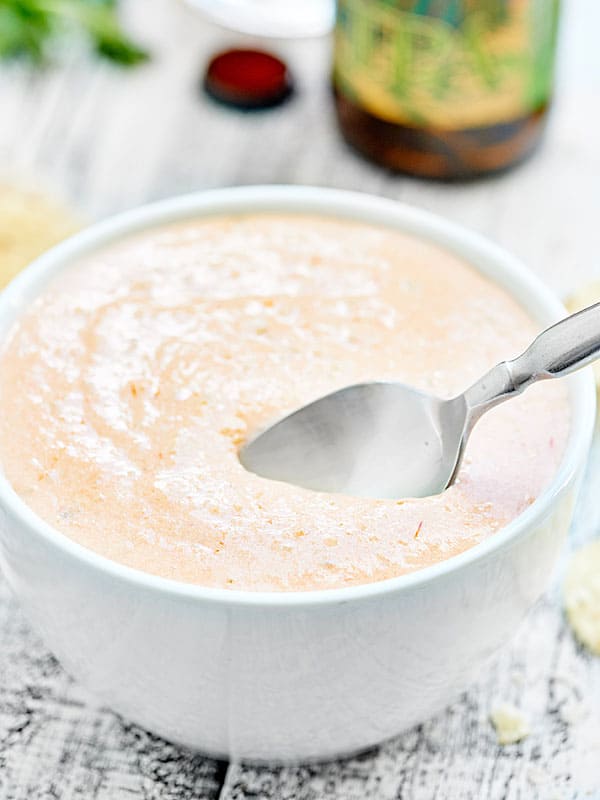 These Cheese Bombs with Beer Cheese Dip are a great, easy game day snack! Pillsbury biscuits are stuffed with cheese and paired with a beer cheese sauce! Cheesy deliciousness.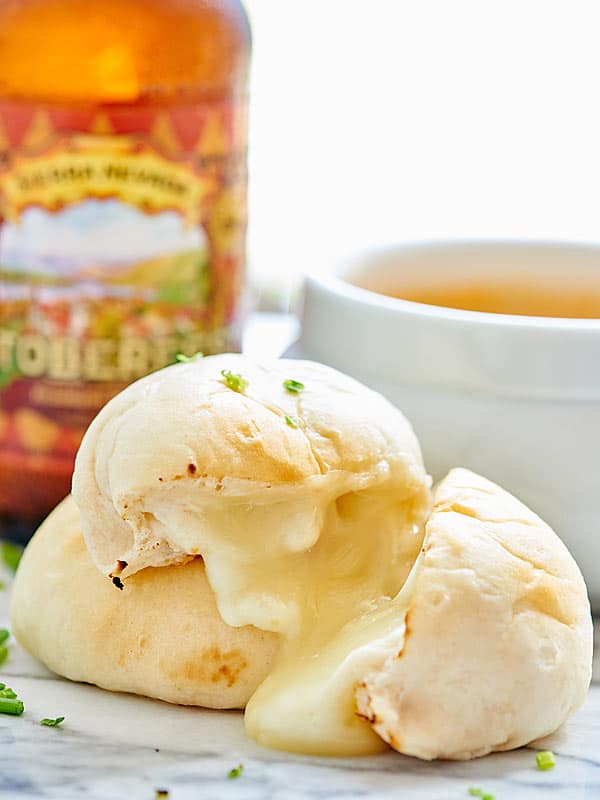 Chex mix that's made in the crockpot?! Yes please! This slow cooker chex mix is easy to make, flavored w/ ranch seasoning, & addicting! You've been warned.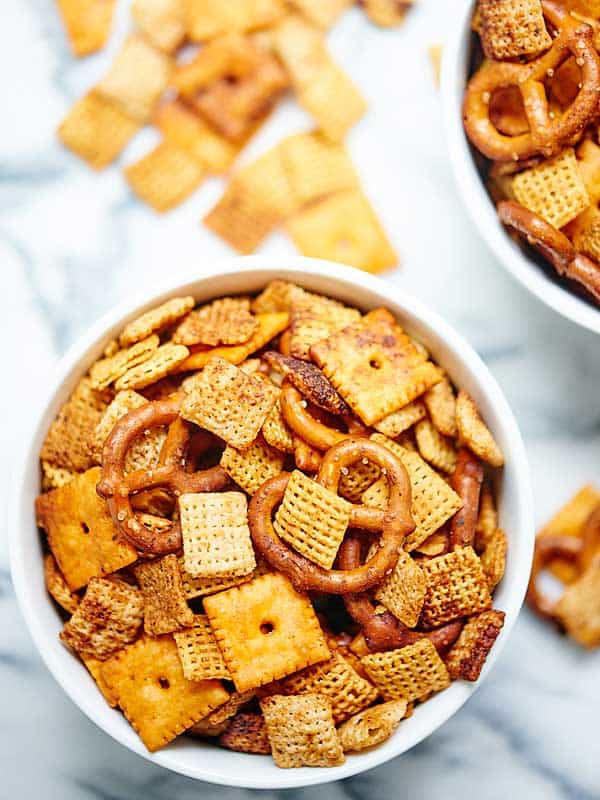 This easy guacamole recipe is vegan, gluten free, and healthy! This guac only has 8 ingredients and takes 5 minutes to put together!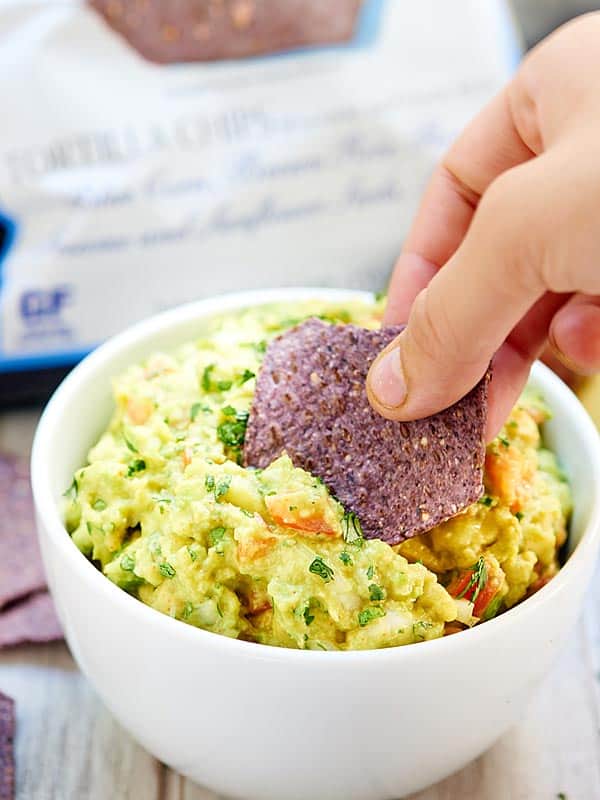 I'm obsessed. Slightly chewy bruschetta is topped with creamy goat cheese, peppery arugula, juicy strawberries, and earthy basil! Want something more traditional? Be sure to check out my Sun Dried and Roma Tomato Bruschetta!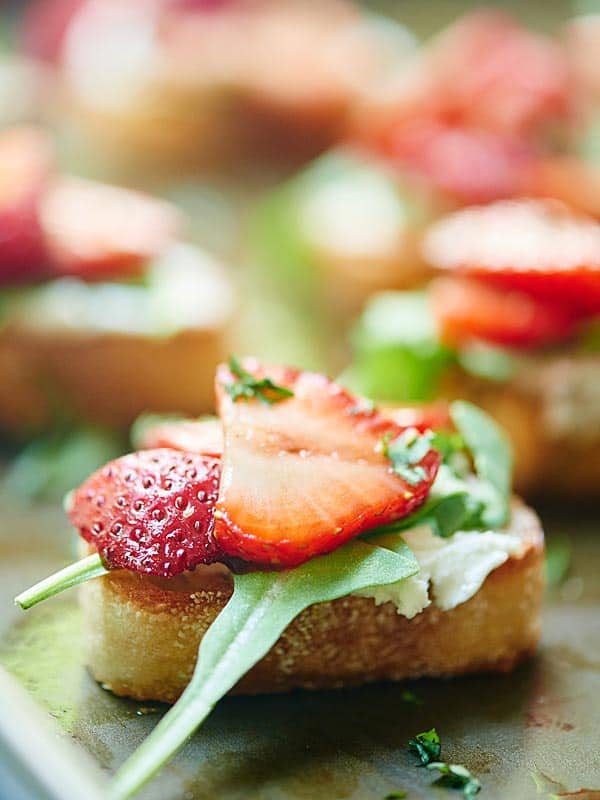 A twice baked potato filled with all of your favorite jalapeño popper ingredients! 'Nough said.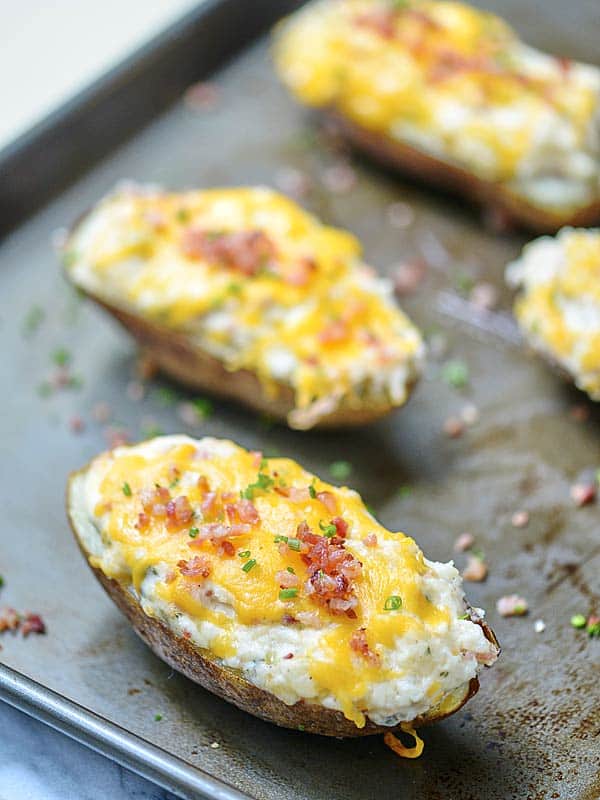 This dip is ridiculously creamy, a little spicy…and I'm drooling. Just make this.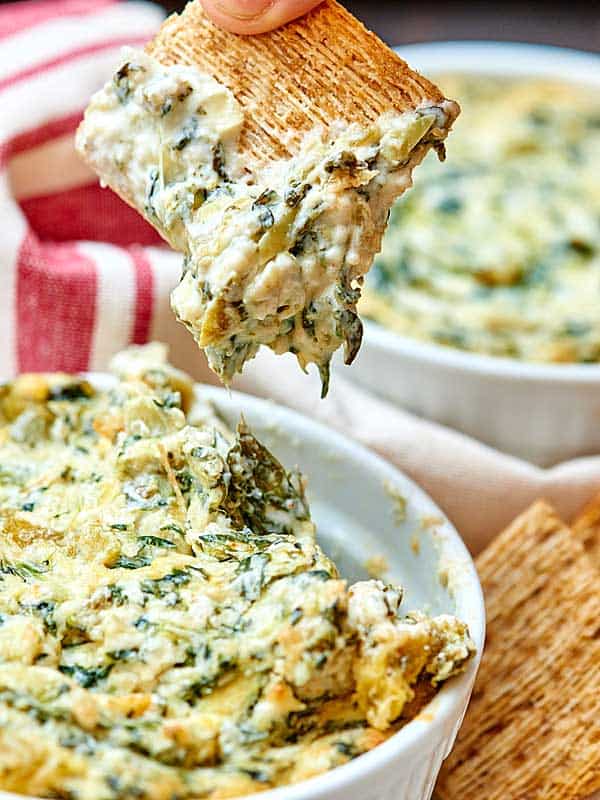 These Baked Sweet Potato Fries are sweet, salty, crispy, and fluffy! These are served w/ 3 sauces: honey mustard, brown sugar marshmallow, & maple vanilla!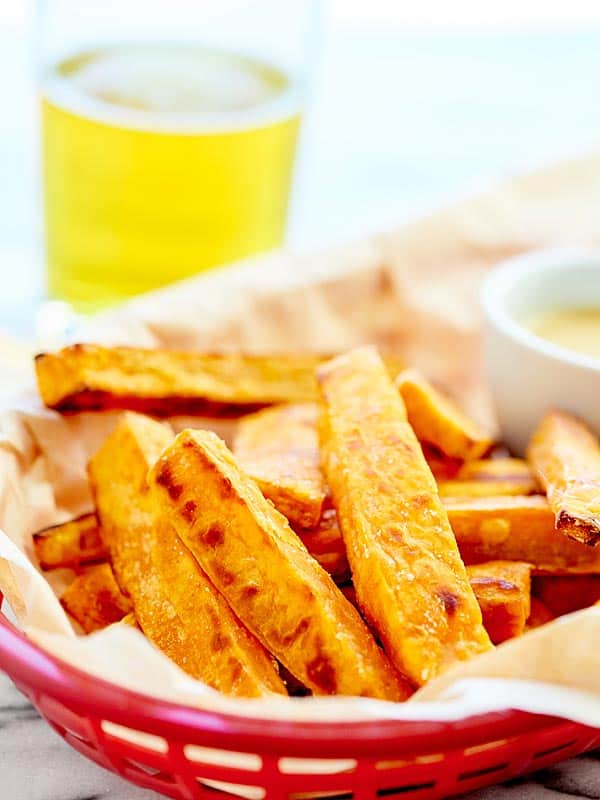 Main:
So long boxed mac and cheese. Trevor and I are super picky about homemade mac, but this one literally blew us away! And guess what? Only ONE dirty dish!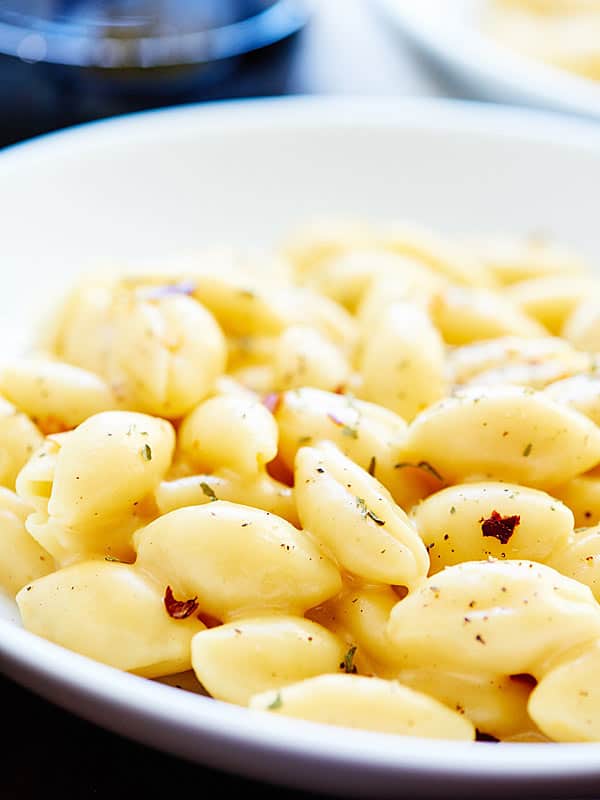 Somethin' to go with all those chip dips 👆, these Green Chile Chicken Enchiladas are stuffed w/ sweet potatoes, chicken, black beans, goat cheese, & Monterey jack cheese!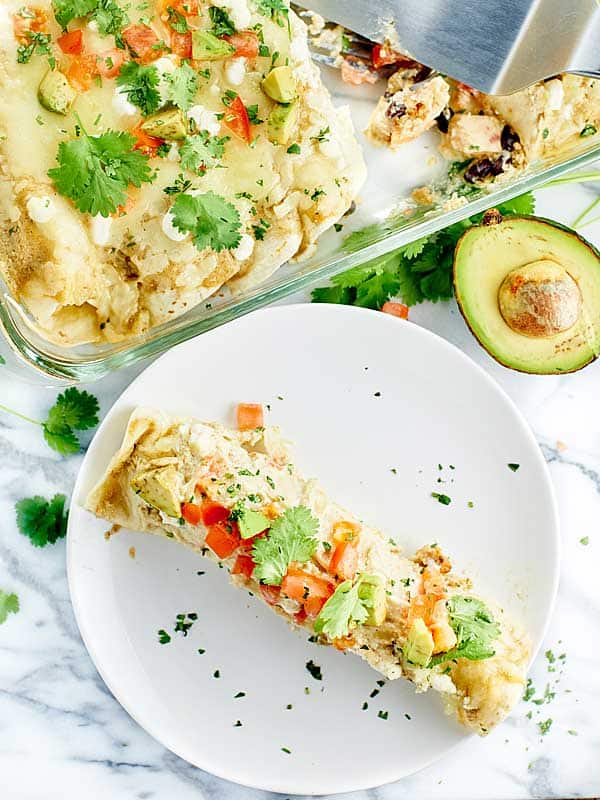 A fun twist on a classic, these nachos are made with jalapeno kettle chips, chicken, black beans, corn, and more!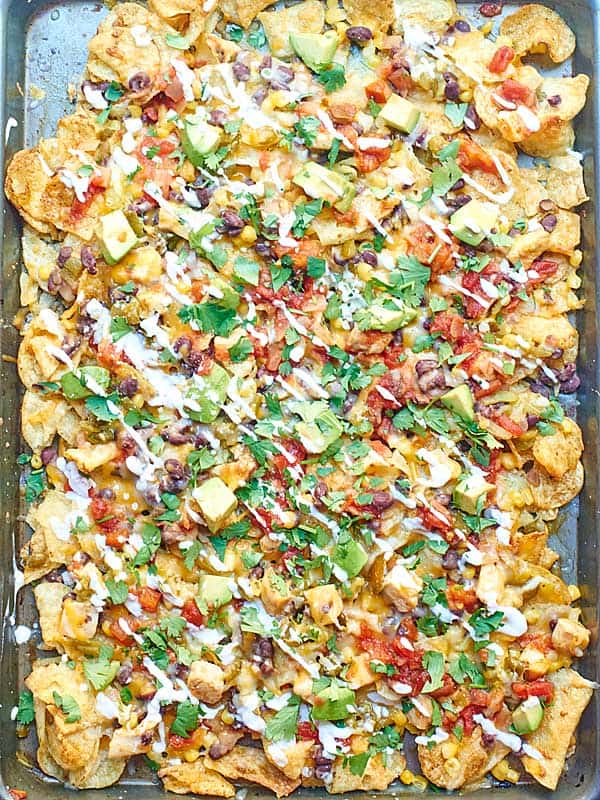 Homemade dough, spicy BBQ crockpot chicken, gooey cheese, and fresh red onions and cilantro make this the best! Be sure to check out my other ways to use Crockpot BBQ Chicken. It's perfect for the Super Bowl!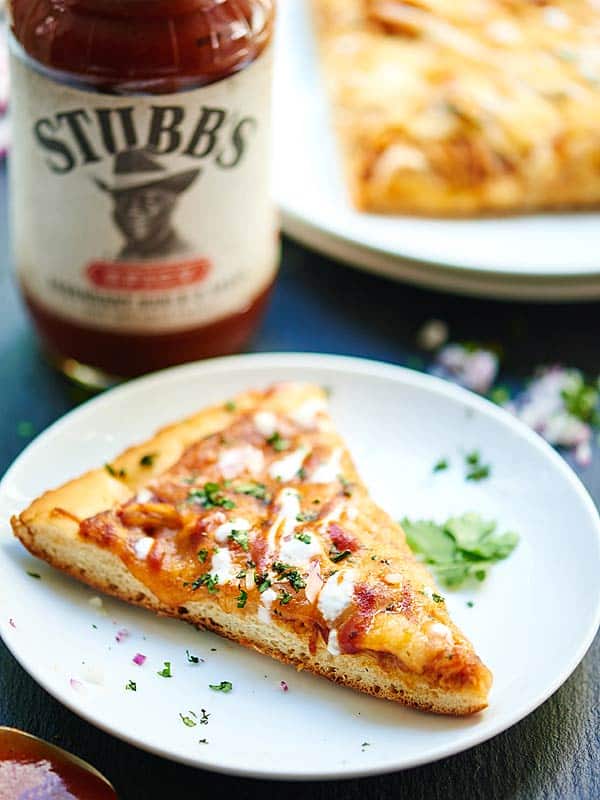 This is what I ate last year during the Super Bowl! It's so easy to make, so not messy, perfectly spicy, ridiculously creamy, and filled with chicken, jalapenos, beans, spices, and cream cheese!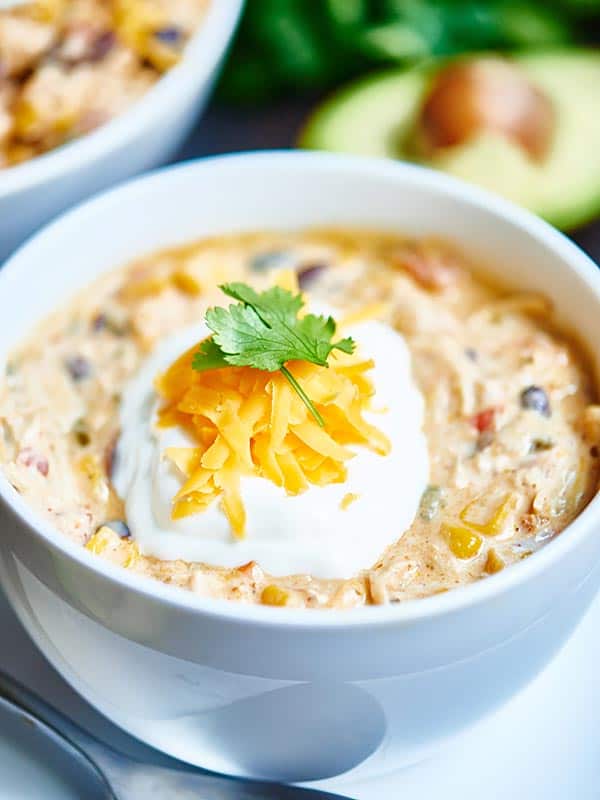 An easy homemade pizza dough topped with all your favorite taco toppings!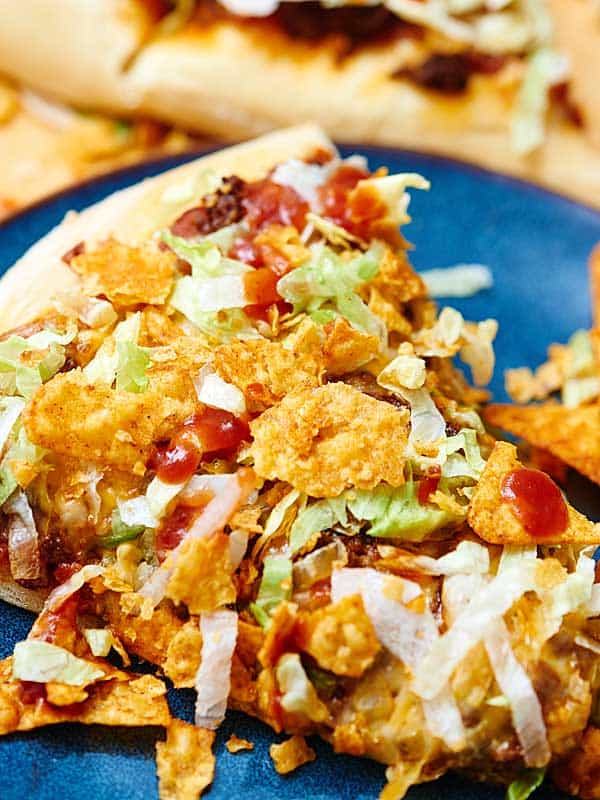 Beef, beer, liquid smoke (all your fav. game day treats), vegetables, & spices cook low & slow for a really flavorful dish!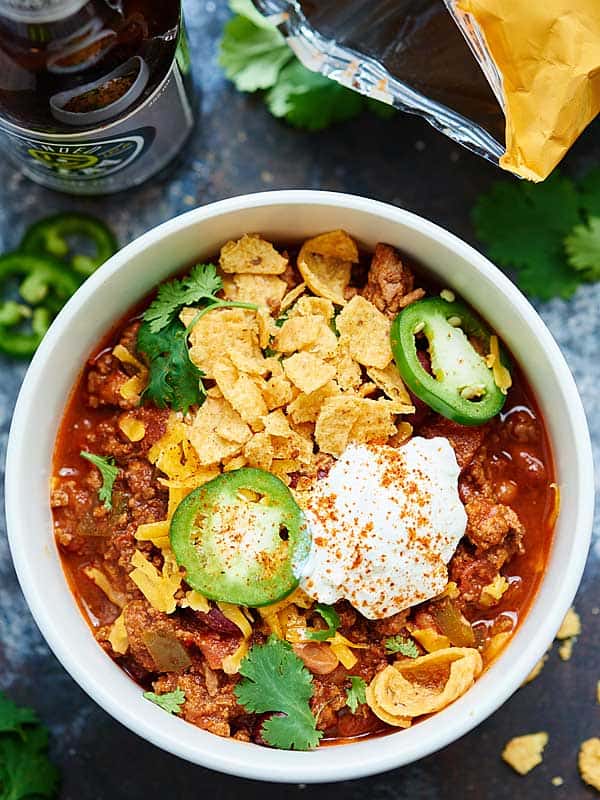 Dessert:
Only four ingredients, ten minutes, and one pot to make the BEST Rice Krispie Treats Recipe!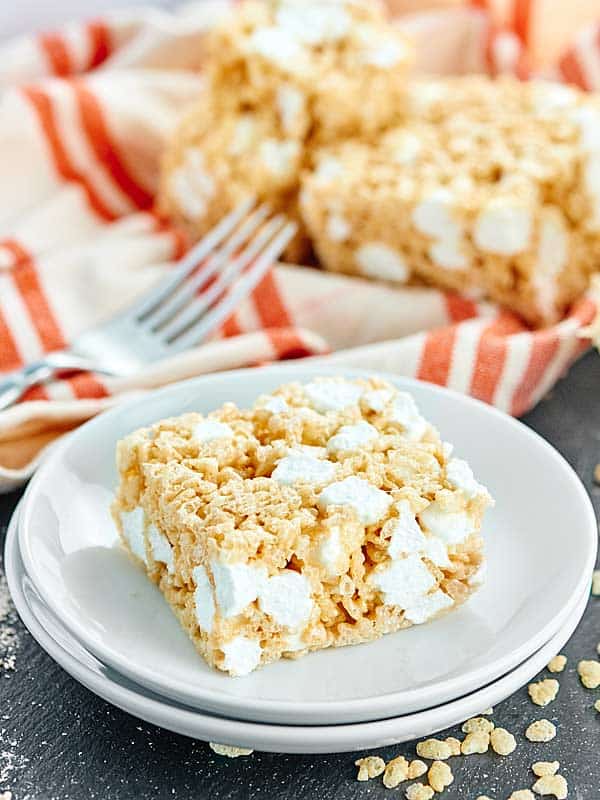 A giant peanut butter cookie topped with a fluffy caramel frosting, apples, and Snickers candy!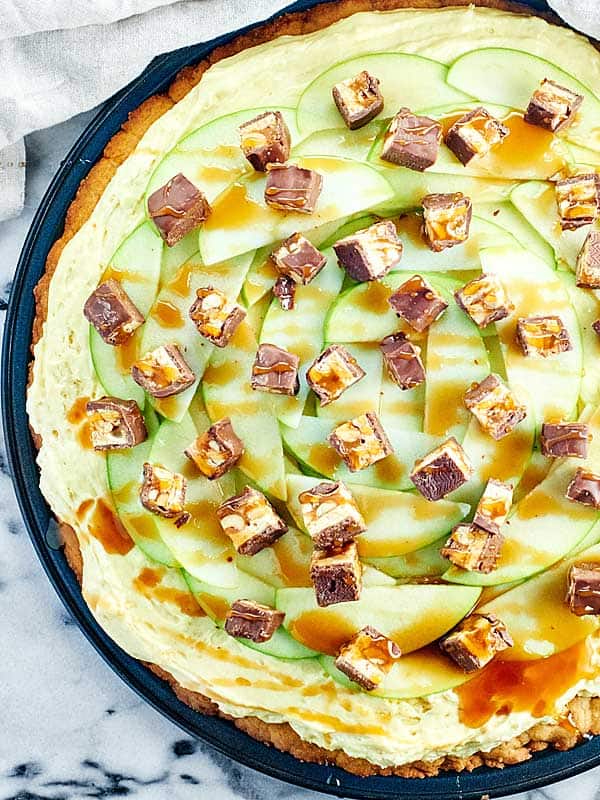 Satisfy your chocolate craving with these easy, yummy, oatmeal, peanut butter, chocolatey no-bake cookies! No oven necessary!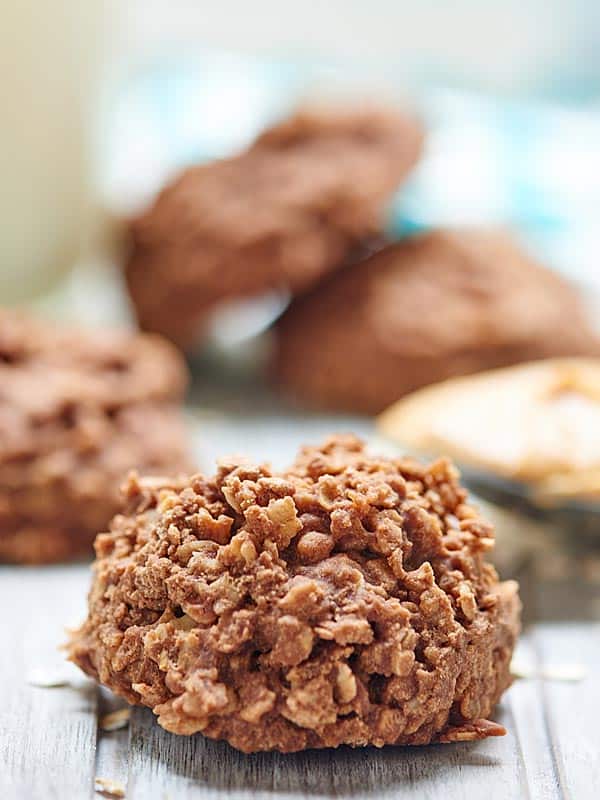 What makes my puppy chow even better than the original? The ratio! More chocolate, more peanut butter, more powdered sugar!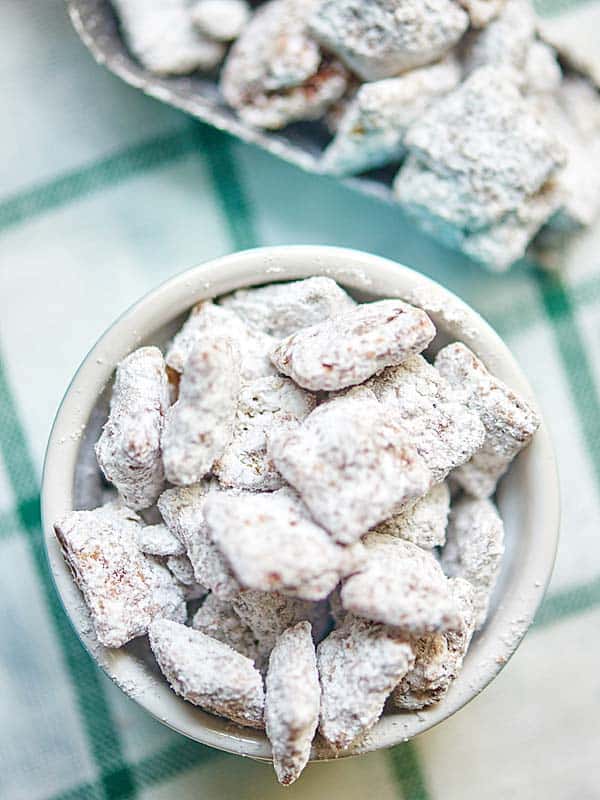 Be super cute and use different colored M&Ms to match your favorite team's colors! This peanut butter, chocolate, candy studded cookie is a crowd favorite. It's my most requested recipe!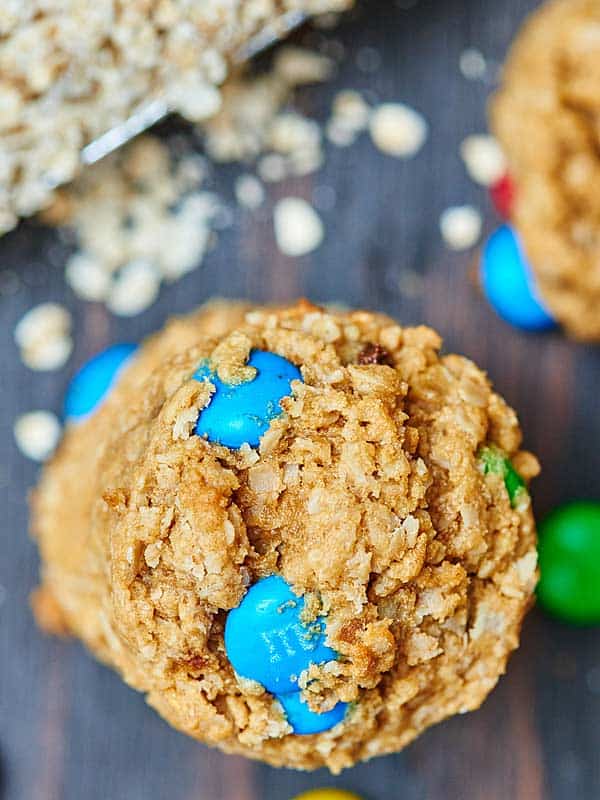 Best. Dessert. Ever. I've had more of these brownies than I care to admit. Fudge-y brownies that take 5 minutes to whip up and only dirties one bowl? #touchdown <– get it? 😉 If you're looking for a bite sized treat, be sure to check out my Peanut Butter Cup Stuffed Brownie Bites!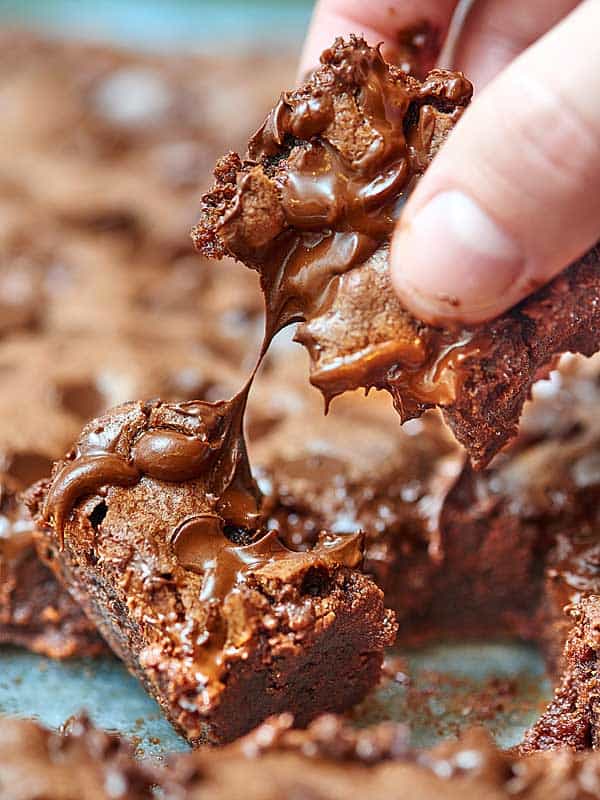 Drinks:
This Strawberry Jalapeno Margarita Recipe is sweet from strawberries, spicy from jalapeno, tart from lime juice, & a little smoky from the chili salt rim!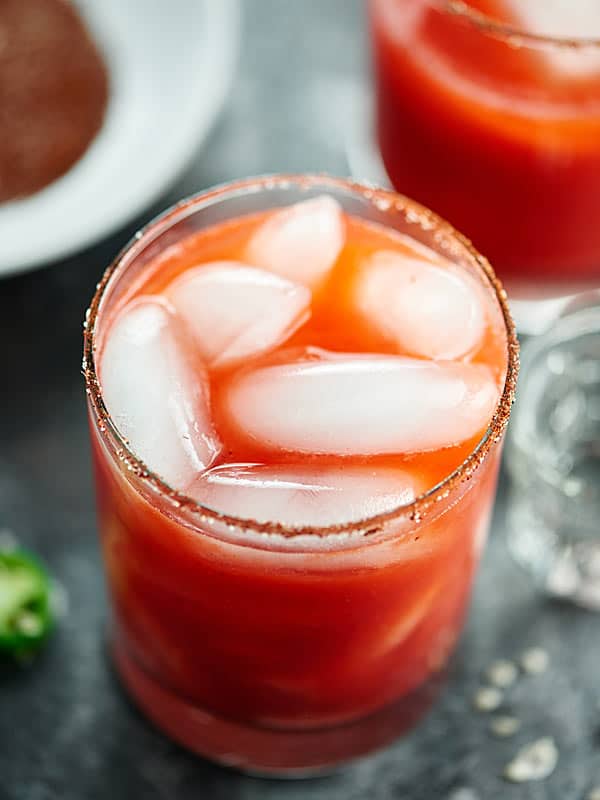 This is the cocktail of all cocktails! Peach puree, a homemade blueberry simple syrup, fresh mint, and rum.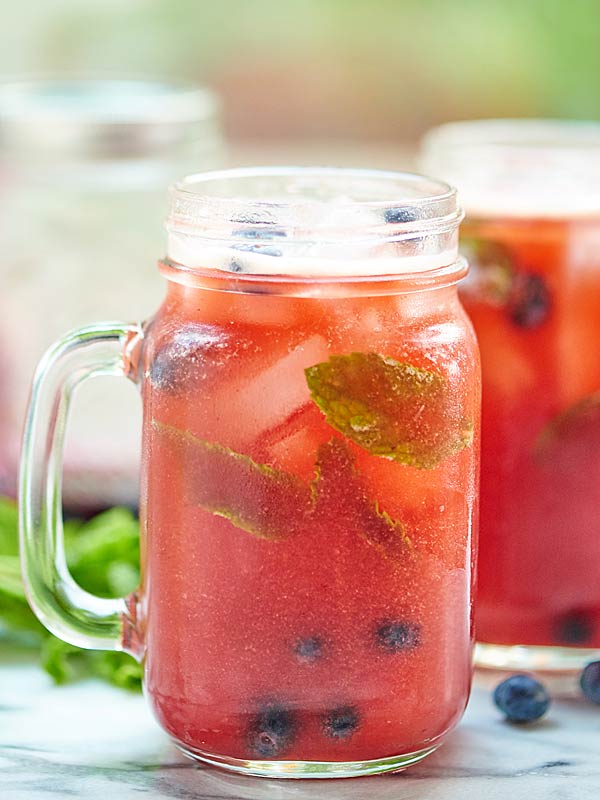 Habanero, Mango, Lime, Tequila. Spicy, sweet, fruity, tart. Sounds like the making of the perfect Mango Habanero Margarita!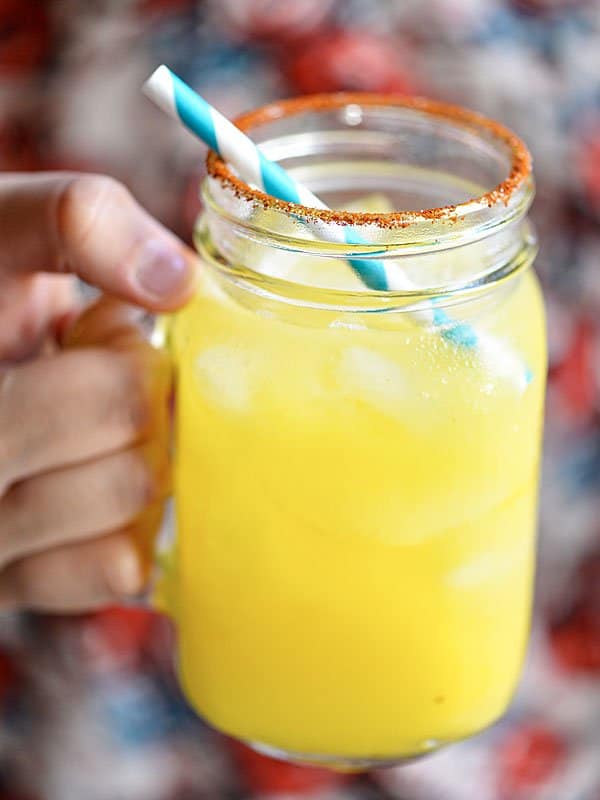 This is my favorite cocktail of all time. Seriously, you guys, it's SO good. Fresh watermelon, strawberries, lemon, wine, and vodka…I mean…yes please!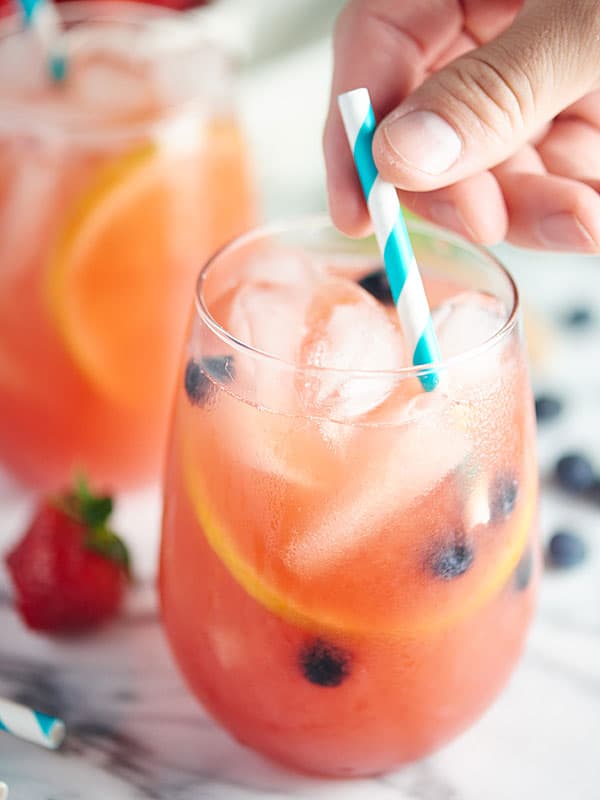 Happy Super Bowl!
– Jennifer
Let's be honest, who else watches Super Bowl just for the food? 😉 Show me the yummy!