This Easy Crockpot Vegetarian Stuffing Recipe (can be vegan!) only takes 15 minutes of prep! The perfect Thanksgiving side dish!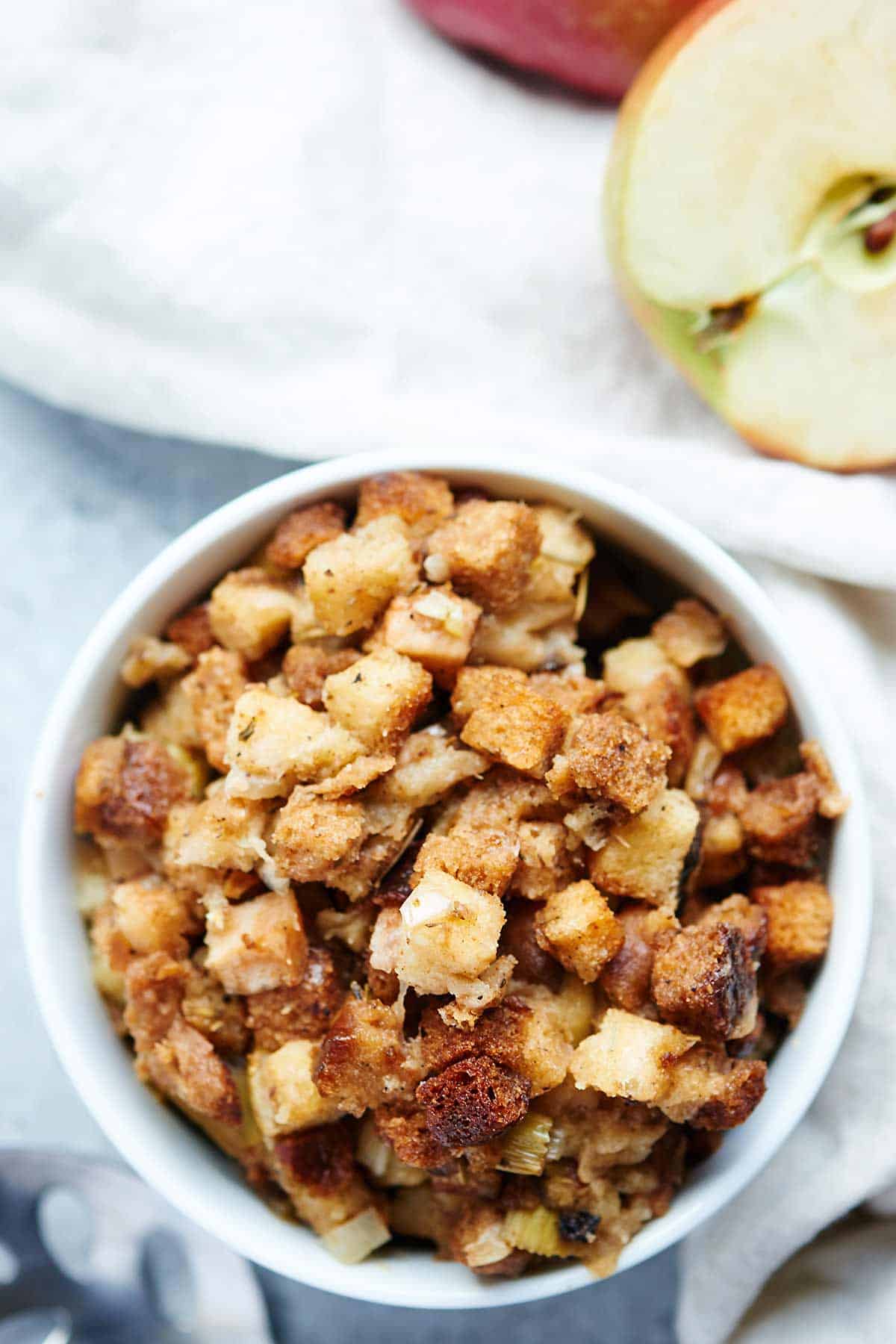 This Crockpot Vegetarian Stuffing is one of our most popular recipes (originally posted November 6, 2015), so I've updated it to include a how-to video! Enjoy!
If you're looking for more vegetarian Thanksgiving recipes, you'll also love: crockpot mashed potatoes, roasted sweet potato and wild rice salad, creamy corn casserole, and roasted butternut squash bruschetta. 
You guys. Thanksgiving is less than 3 weeks away!
Who's excited?! 🙋
Who's slightly panicked, because they have no idea what they're making yet and it's less than 3 weeks away?! 🙋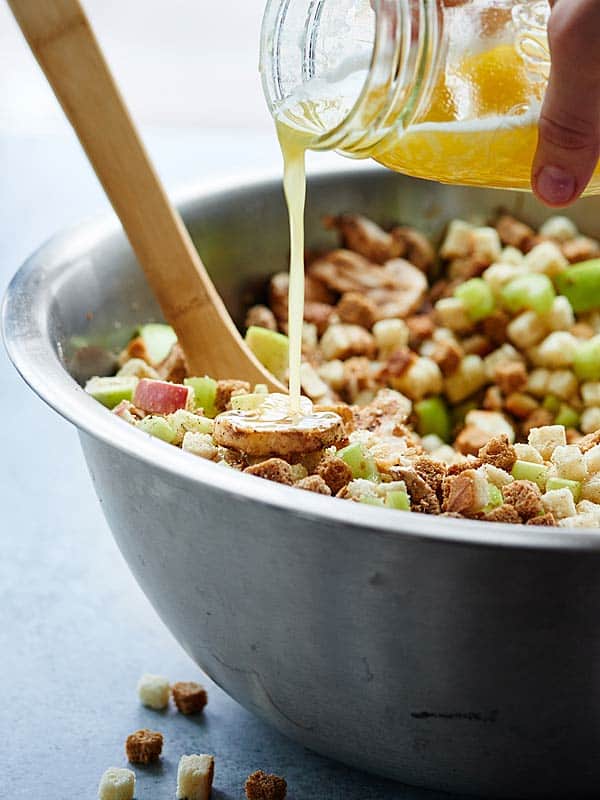 Who's not even reeeeally thinking about it, because we're stiiiill 3 weeks away? 👀
Not me. 🙅
You guys. I'm a waaaay over planner. It's kind of outta control, but if you're like me, you'll be happy to see that today's recipe is a Crockpot Vegetarian Stuffing.
If you're one of those not even thinking about Thanksgiving yet, I'm sorry, but this will totally get you in the mood for Thanksgiving. 🙂

…