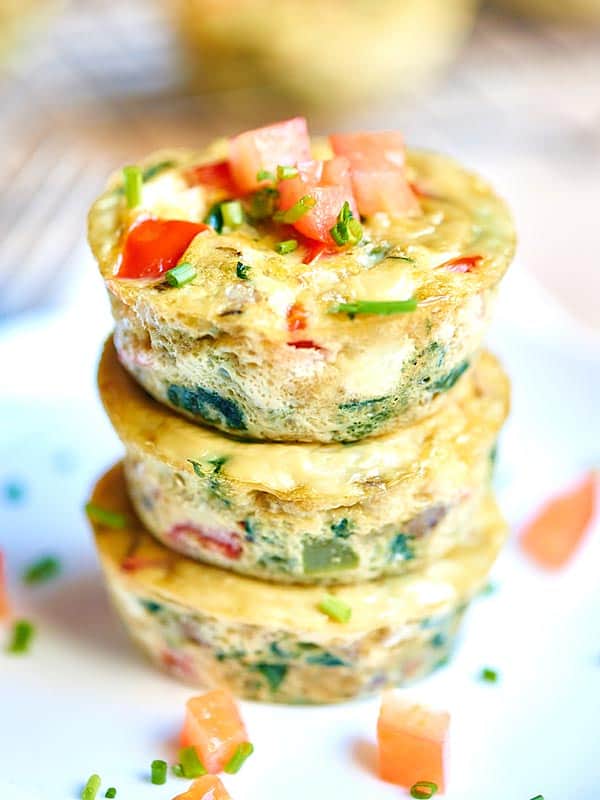 Gooood morning! First of all, these Healthy Egg Muffin Cups are 👌👌👌 If you've been following along since Trevor and I started Show Me the Yummy, you might recognize them! And good news…we made a video to go along with the recipe! If you're new, here's the deal:
1. These are, um, you know… healthy. They're packed with tons of veggies and protein.
2. They can be made in advance. Make these healthy egg muffin cups on Sunday and enjoy them all week long!
3. They're super quick and easy to make.
4. They have less than 50 calories per egg muffin. Say whaaat?
To review: these can be made in advance, have less than 50 calories per muffin, and are packed with tons of protein and veggies! Need I say more? 😉
I've been making these for years now and I'm still not sick of them! We originally posted the recipe way back in January. Since then, you guys seem to love them as much as we do! It's one of our most popular recipes and they've been re-pinned over 7,000 times! Thank YOU for the support.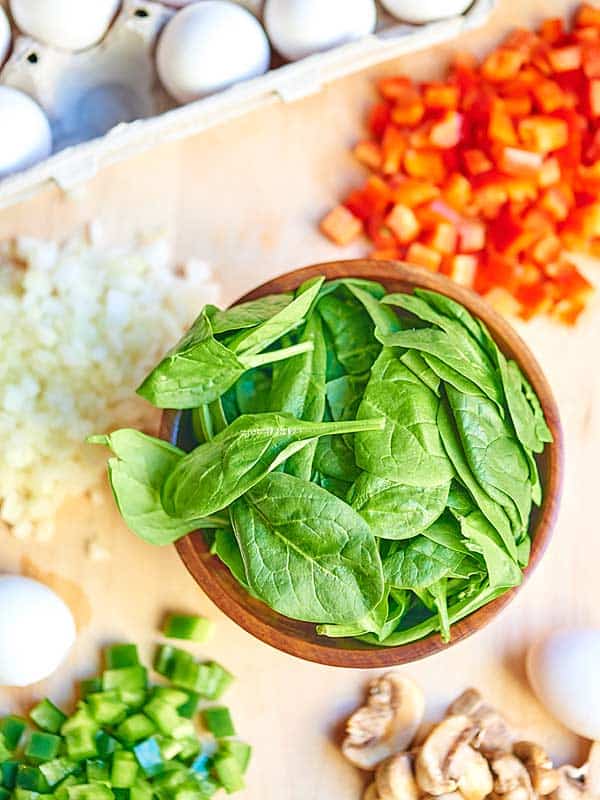 Because of this, Trevor and I wanted to do a little throwback and make a video to go with the original post and photos. Watch the video and follow along if you like! Over the next month or so, we'll be posting new videos of a few of our most popular recipes! If you have anything you want to see from our recipe archives, make sure to let us know!
We hope you love it! 🙂

– Jennifer
For the original Healthy Egg Muffin Cups Recipe: Click HERE!