Easy Valentine's Day Recipes for appetizers, main dishes, side dishes, and desserts!
It's officially February.
Which means love is in the air and Valentine's Day is right around the corner.
Today, I've gathered up all my favorite dinners, apps & sides, and desserts to celebrate!
Whether you're celebrating with your significant other or a group of friends, I've got you covered. <3
Valentine's Day Appetizer Recipes:
This Strawberry Baked Brie is the easiest appetizer for spring! Warm brie is topped with strawberries, basil, pecans, & a simple balsamic/honey marinade.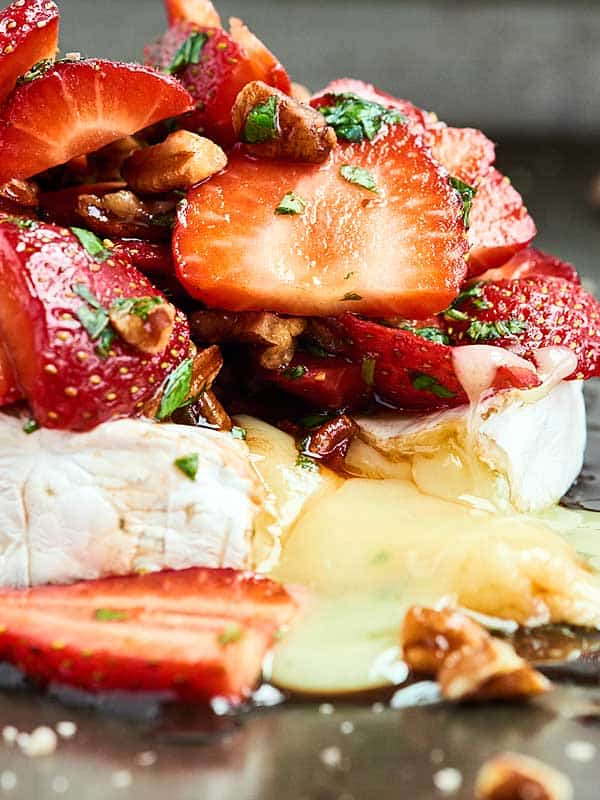 This easy bruschetta recipe is a healthy summer classic! Juicy tomatoes tossed with sun dried tomatoes, garlic, a touch of oil, balsamic vinegar, and fresh basil . . . we can't get enough of this stuff!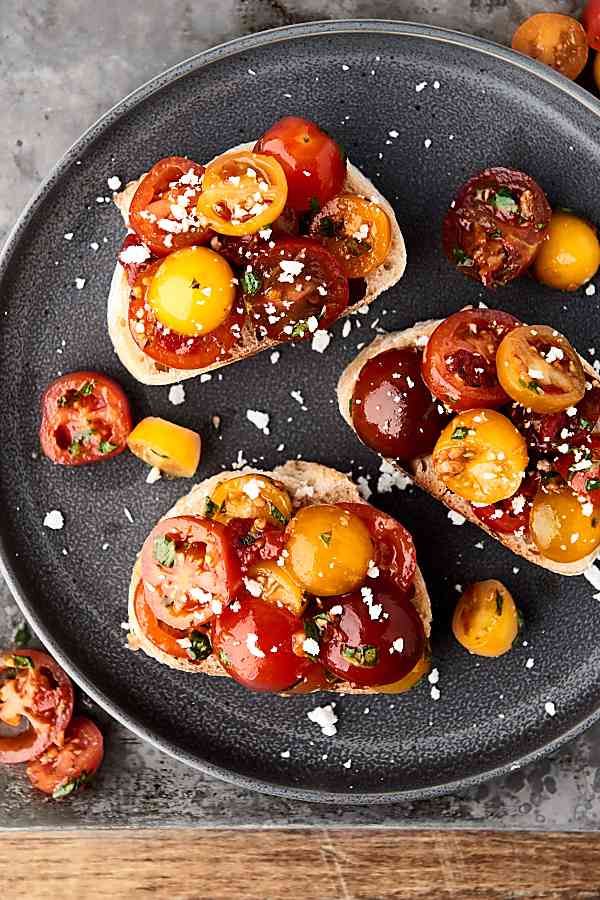 This Sweet and Salty Snack Board is perfect for entertaining! As easy way to impress your guests! Full of chocolate, cheeses, fruit, crackers, and more!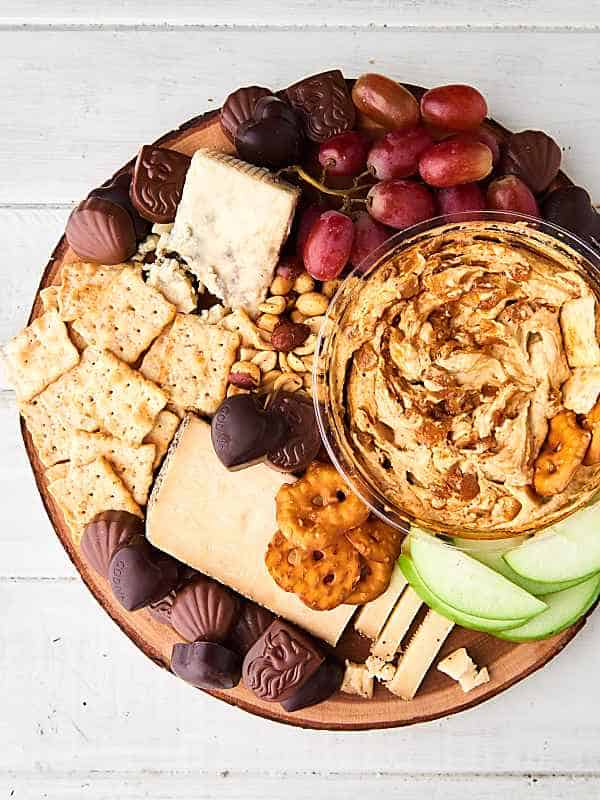 Baked Corn Crab Cakes paired with a Three Cheese Chipotle Potato Soup is the perfect cozy, winter dinner. 10 minutes of prep and you've got yourself a restaurant quality meal!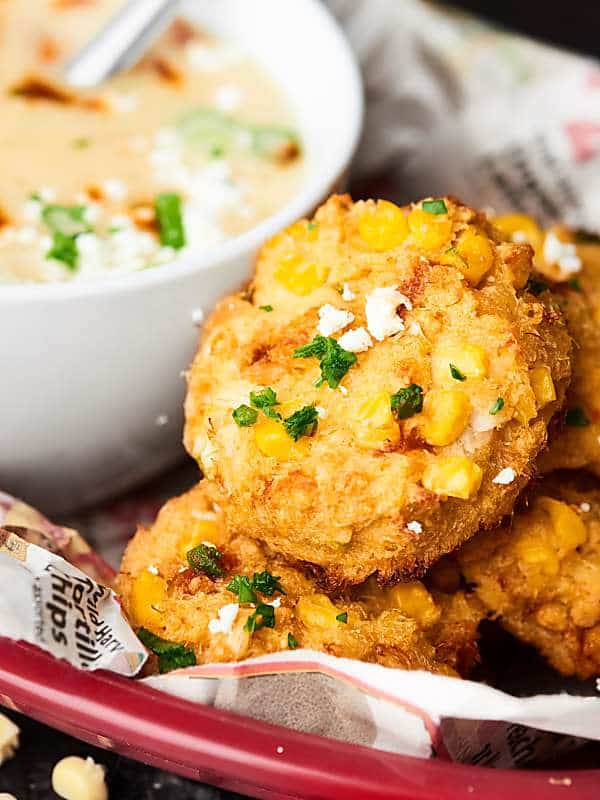 This Blue Cheese Steak Crostini, paired with my favorite hearty bowl of Loaded Potato Soup, is elegant yet simple. Toasted bread, creamy blue cheese, perfectly cooked steak and roasted tomatoes!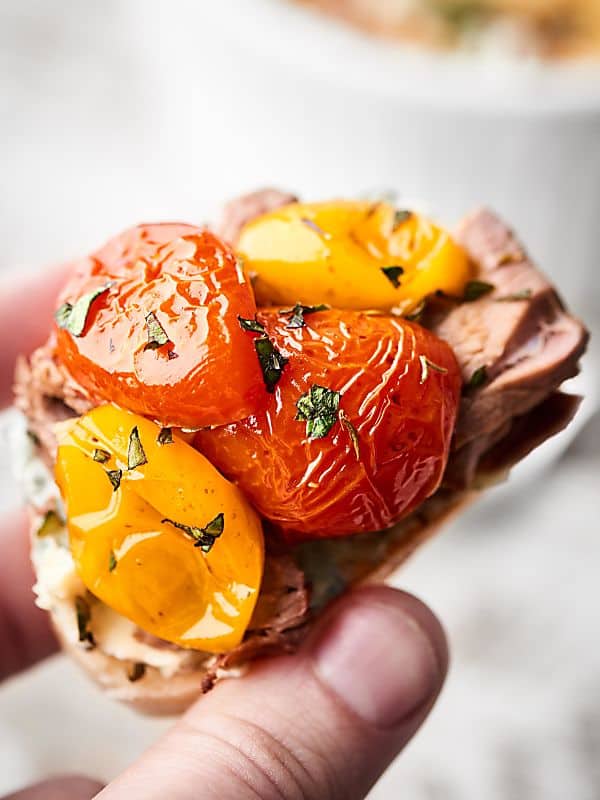 These Smoked Salmon Pinwheels are perfect for easy and elegant holiday entertaining. Quick and easy to make with only four ingredients: tortillas, a lemon pepper and asiago spread, smoked salmon, and spinach!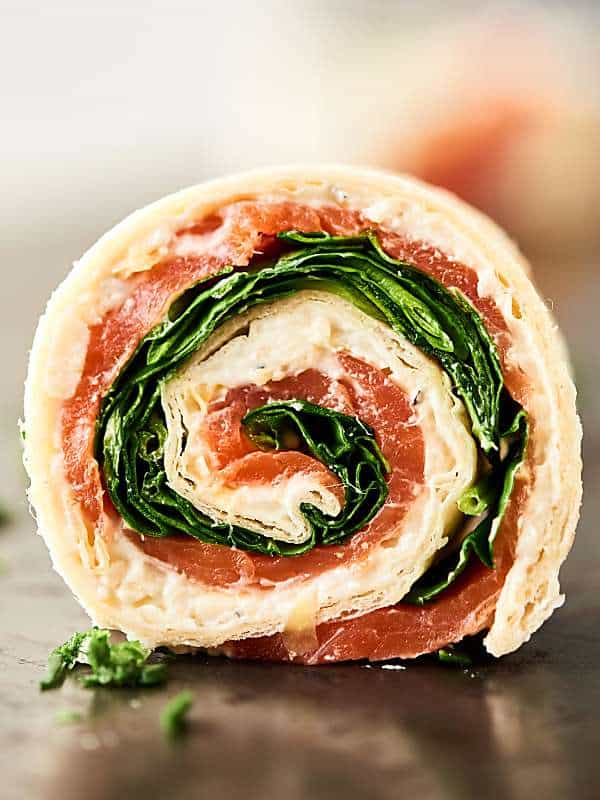 Warm Walnut Goat Cheese Bites. Goat cheese mixed with honey and spices, rolled in crushed walnuts, and baked until warm!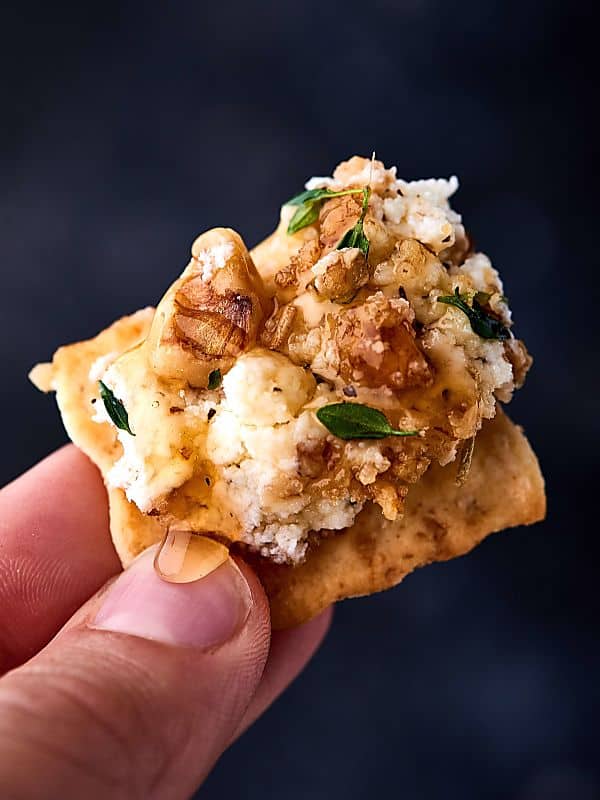 These Bacon Wrapped Dates are perfect for Valentine's Day (or any!) snacking! Only 3 ingredients – bacon, dates, goat cheese – and 20 minutes needed for the easiest and tastiest snack!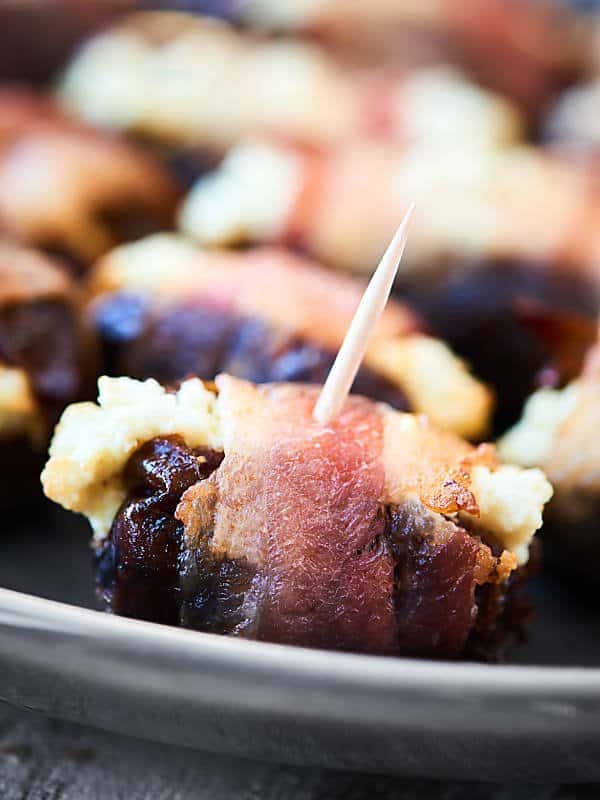 This Strawberry Goat Cheese Bruschetta is my new favorite appetizer. Slightly chewy bruschetta is topped with creamy goat cheese, peppery arugula, juicy strawberries, and earthy basil!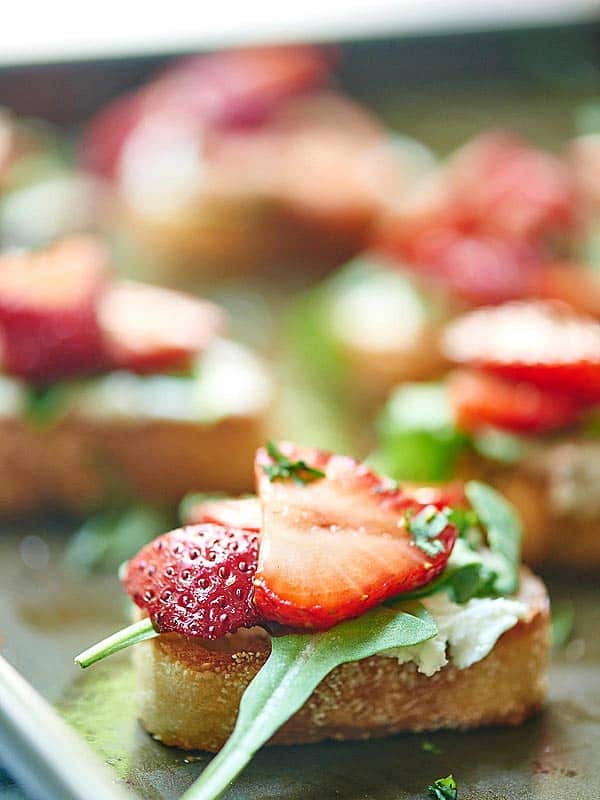 The BEST appetizer yet, this Mushroom Brut Brie is totally impressive, ridiculously easy, and ultra cheesy! Melty brie is topped with brut champagne, buttery mushrooms, and crunchy pistachios!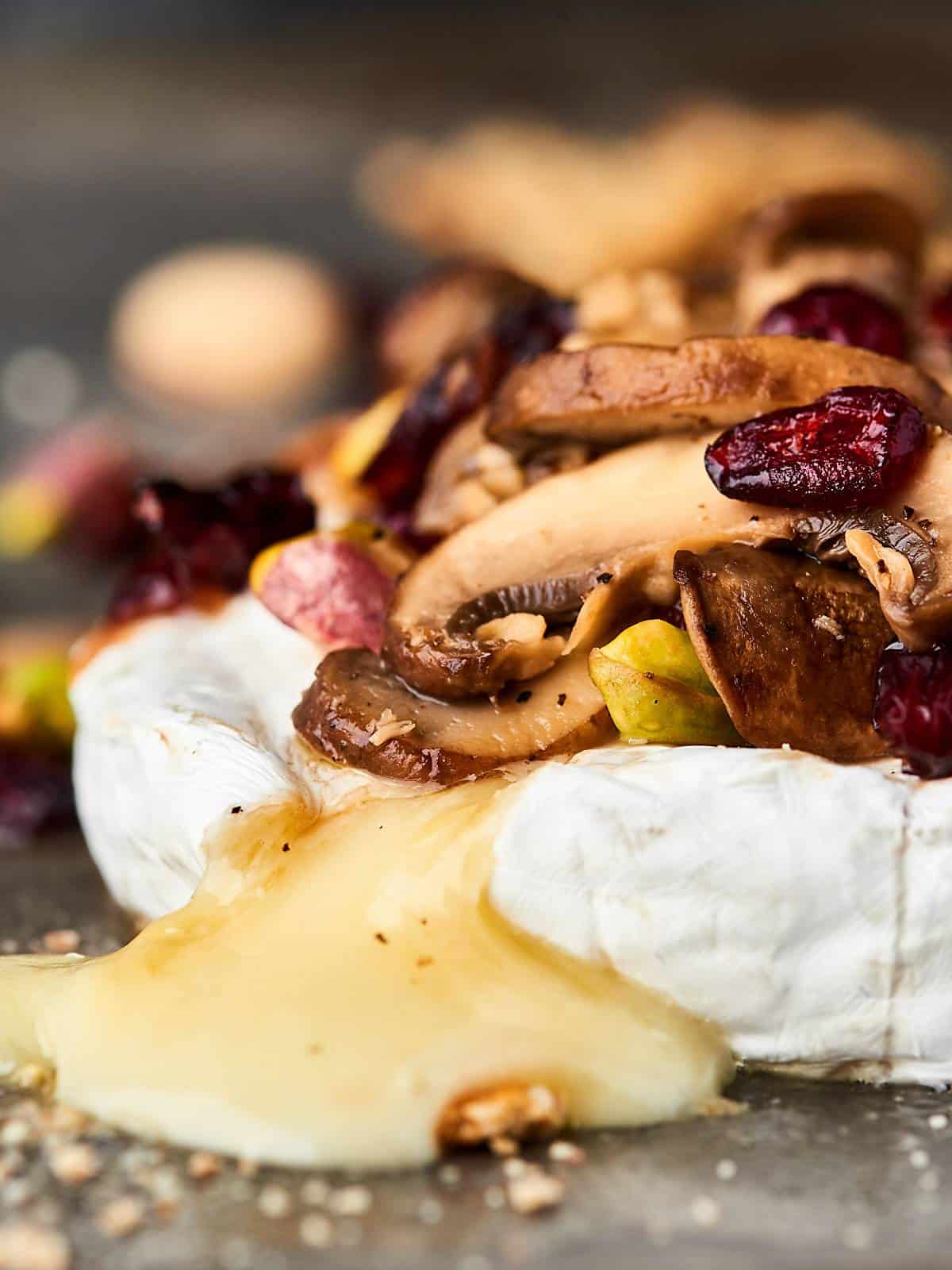 See more Valentine's Day appetizers.
Valentine's Day Dinner Recipes:
One Pot Lasagna Soup Recipe. All your favorite lasagna flavors made into a one pot soup. This super quick and easy recipe is loaded with sausage, spices, tomato juice, and lasagna noodles, and topped with a yummy cheese mixture of mozzarella, parmesan, and ricotta! SO cozy and delicious!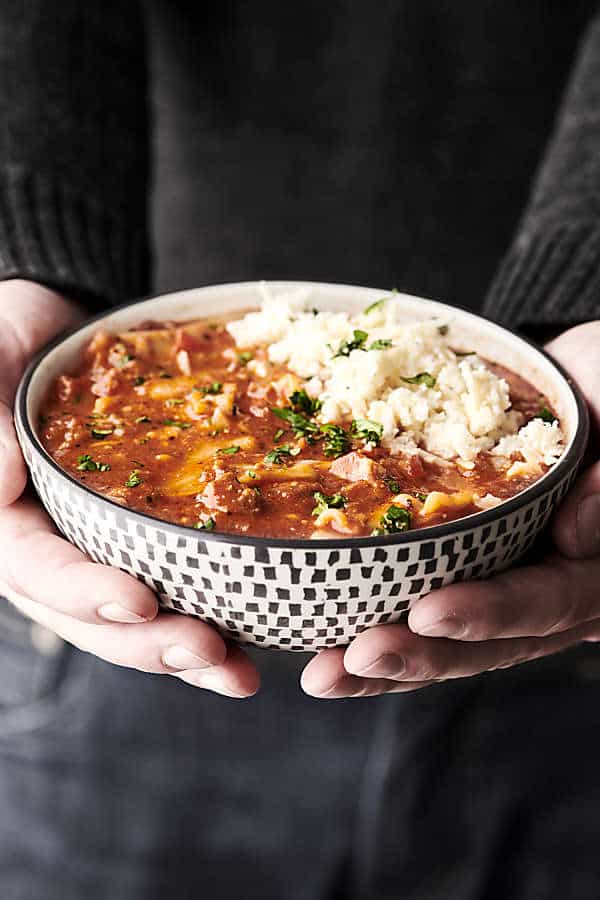 These Pork and Brie Puff Pastry Bites are perfect for any holiday celebration! Flakey puff pastry is topped with melty brie, tart cranberry sauce, gooey honey, crunchy nuts, and Roasted Garlic & Cracked Black Pepper (or Slow Roasted Golden Rotisserie) Marinated Fresh Pork Tenderloin <– YUM. Quick. Easy. Delicious! Only 6 ingredients necessary!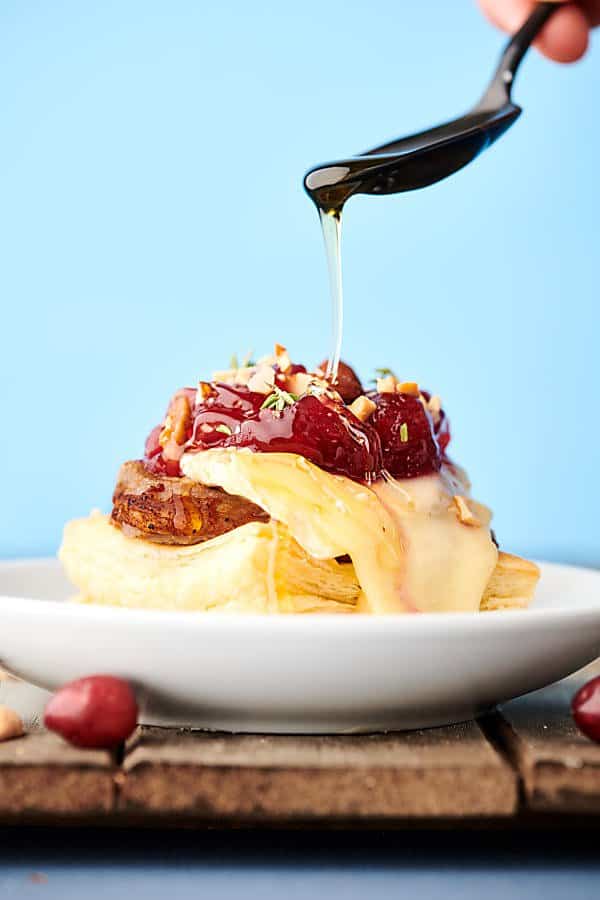 This Arugula Walnut Pesto comes together in a matter of minutes and is so versatile. Loaded with arugula, basil, cilantro (or whatever herbs you have on hand), walnuts, garlic, parmesan, lemon juice, and extra virgin olive oil! Quick. Easy. Delicious!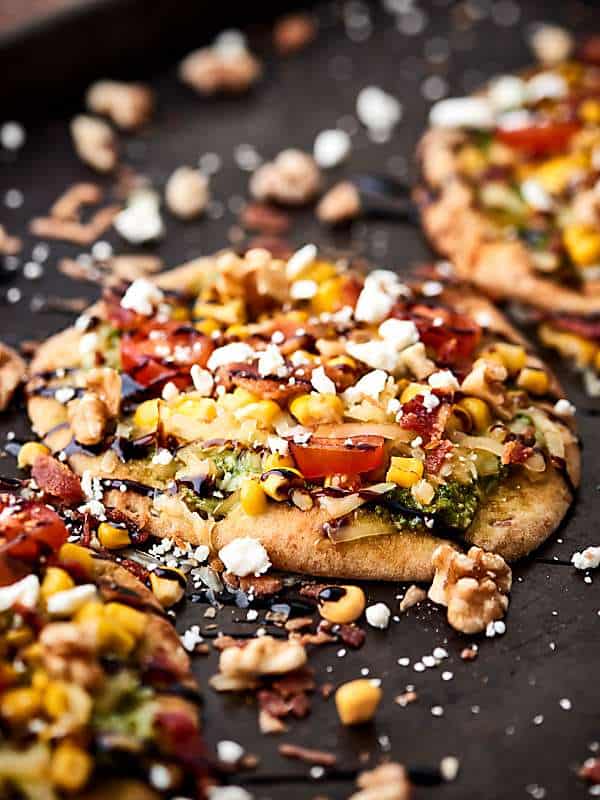 This Lemon Pepper Scallops with Orzo Pasta Recipe is surprisingly quick and easy to make! Full of fresh lemon, garlic, and just a touch of butter!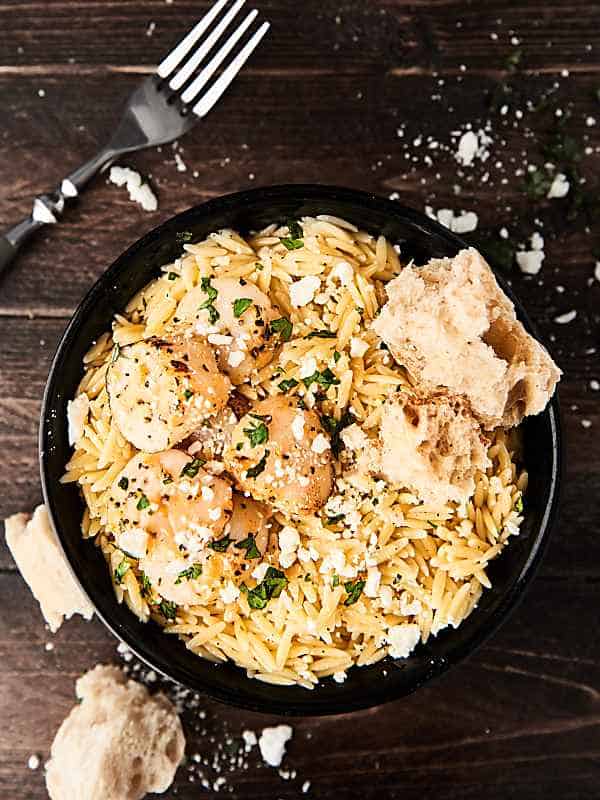 This Vegan Mushroom Stroganoff Recipe is a healthy twist on the classic beef stroganoff and it's loaded with tons of mushrooms, spices, almond milk, and a little splash of wine! Serve it over pasta, spaghetti squash, mashed potatoes . . . the choice is yours!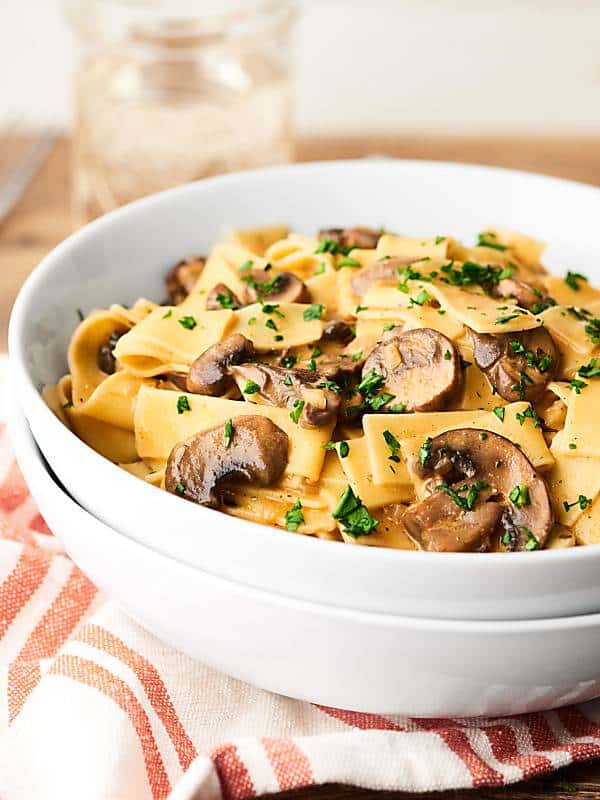 This Sheet Pan Spring Salmon and Veggies Recipe is healthy, easy cooking at it's finest! Salmon, potatoes, asparagus, and tomatoes are roasted with a light lemon, garlic, dijon dressing!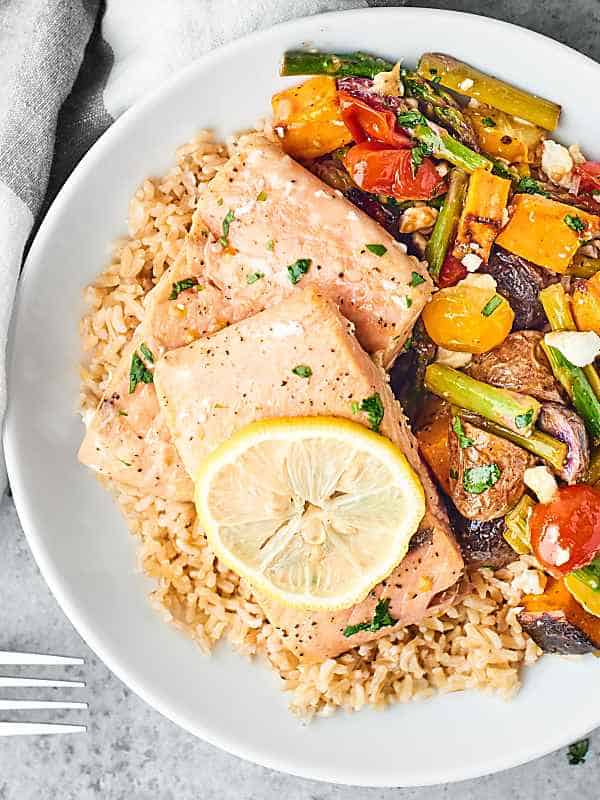 Full of whole wheat rotini, tomatoes, basil, arugula, and three kinds of cheese, this Caprese Mac and Cheese Recipe is a semi lightened up One Pot Wonder of yum!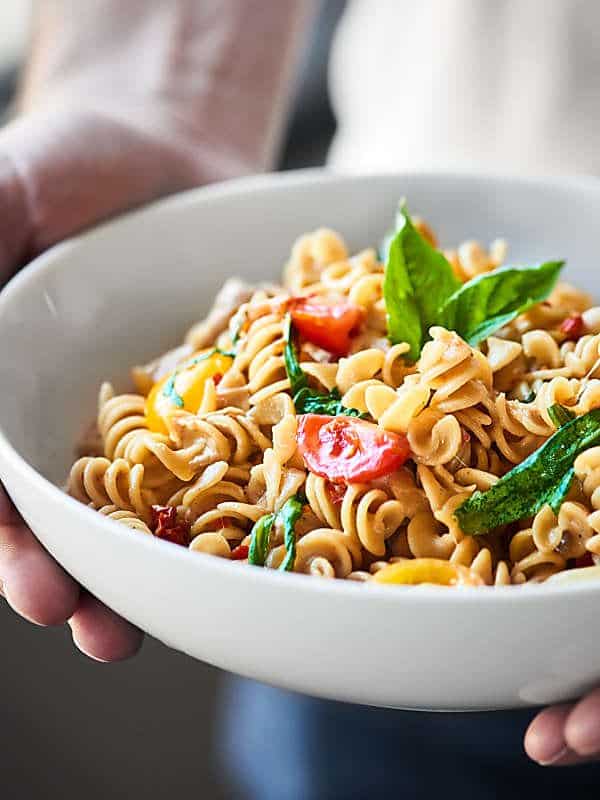 This Pesto Risotto with Roasted Chicken and Vegetables is made w/ pan roasted chicken, prosciutto, sweet potatoes, & green beans & cilantro pesto risotto!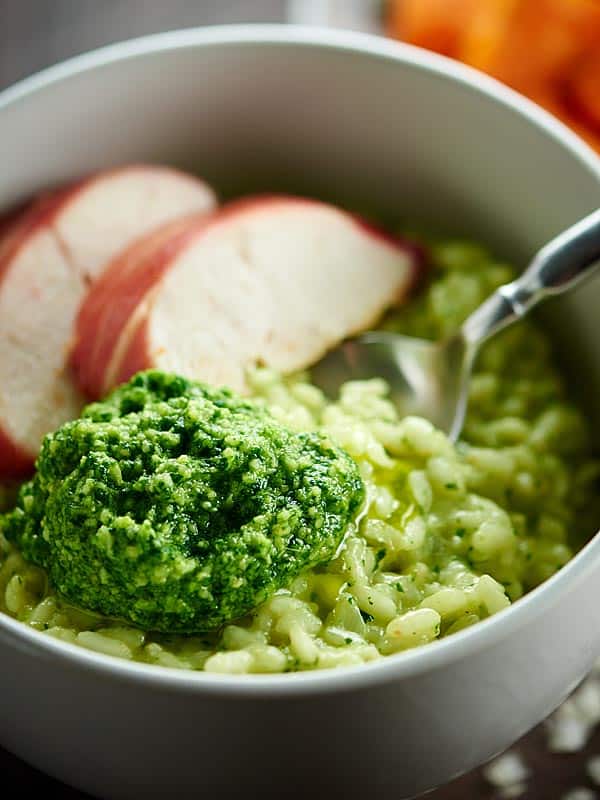 This easy shrimp alfredo is an impressive dish that's so easy to make! Penne pasta, shrimp, vegetables, and a creamy alfredo. What's not to love?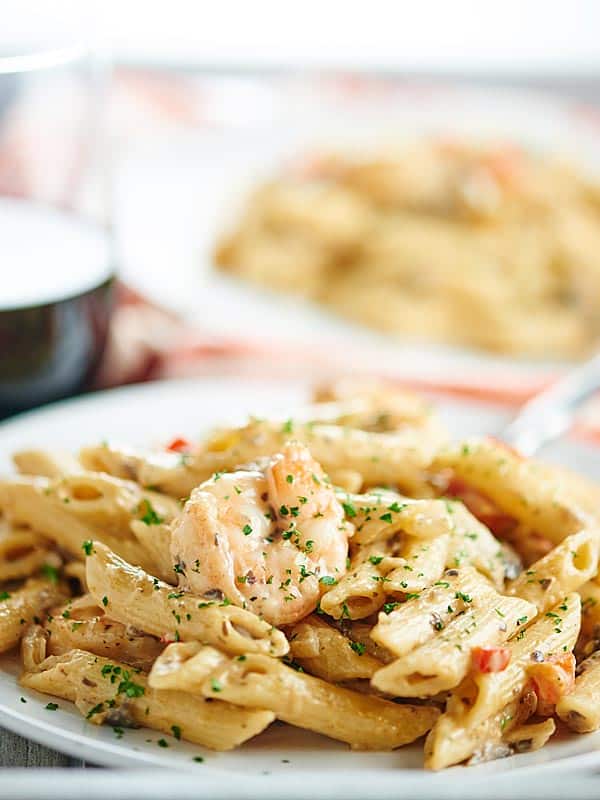 Walnut Baked Scallops. Scallops topped with a crumb topping – walnuts, parmesan, and spices – and drizzled with a coconut oil, lemon, and white wine sauce. Easy. Nutritious. Delicious. Ready in under 30 minutes!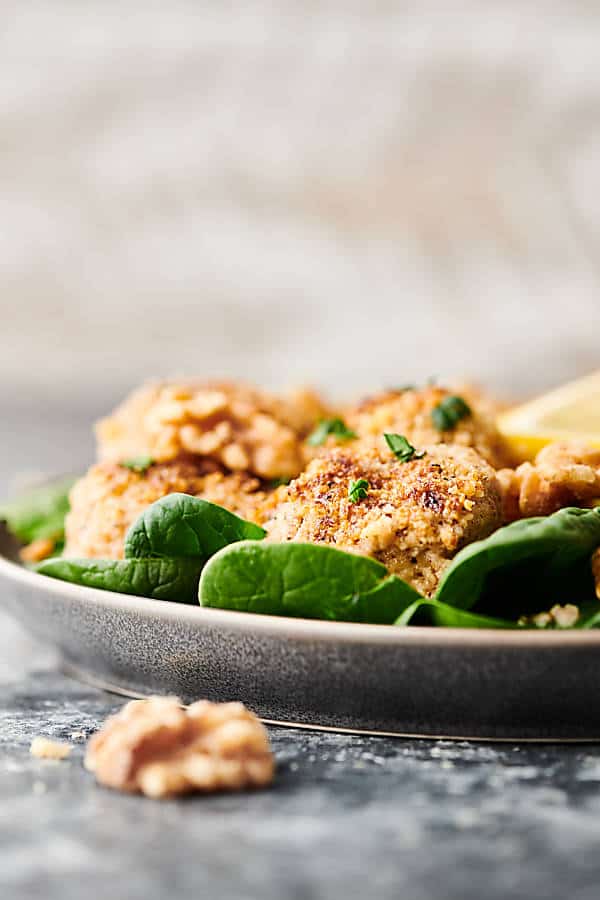 See more Valentine's Day dinners.
Valentine's Day Side Dish Recipes:
This Roasted Carrot Soup is healthy, vegan, gluten free, and loaded with roasted carrots, onion, garlic, ginger, and coconut milk! Easy and delicious!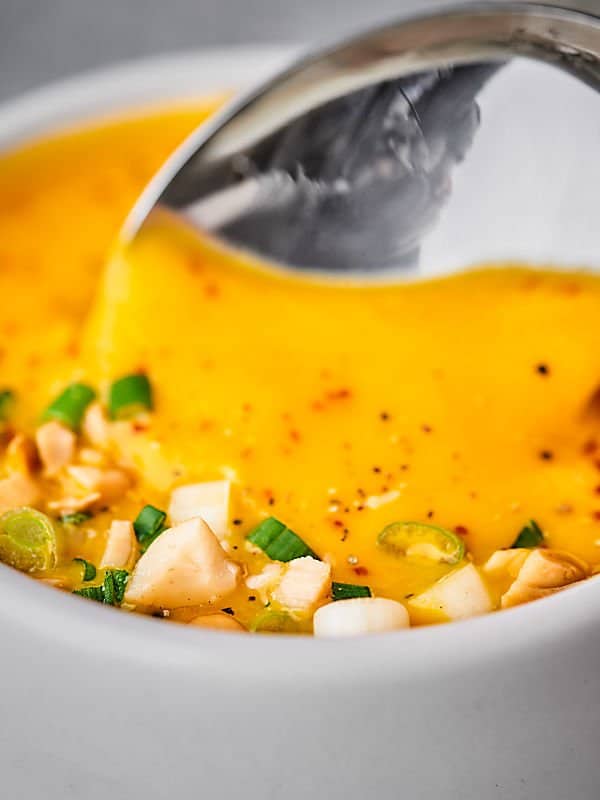 Hearty farro meets loads of fresh, crunchy veggies, tangy red wine vinegar, chickpeas, and spices to make this healthy and delicious Mediterranean Farro Salad Recipe!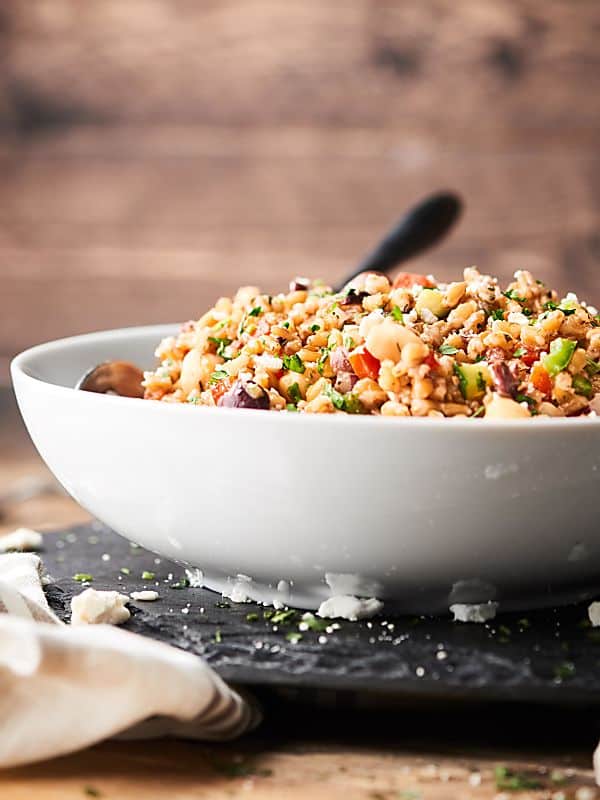 These Balsamic Roasted Vegetables are loaded with sweet potato, asparagus, bell peppers, red onion, dijon mustard, balsamic vinegar, and a few spices! Easy. Healthy. Flavorful. Gluten Free. Vegan.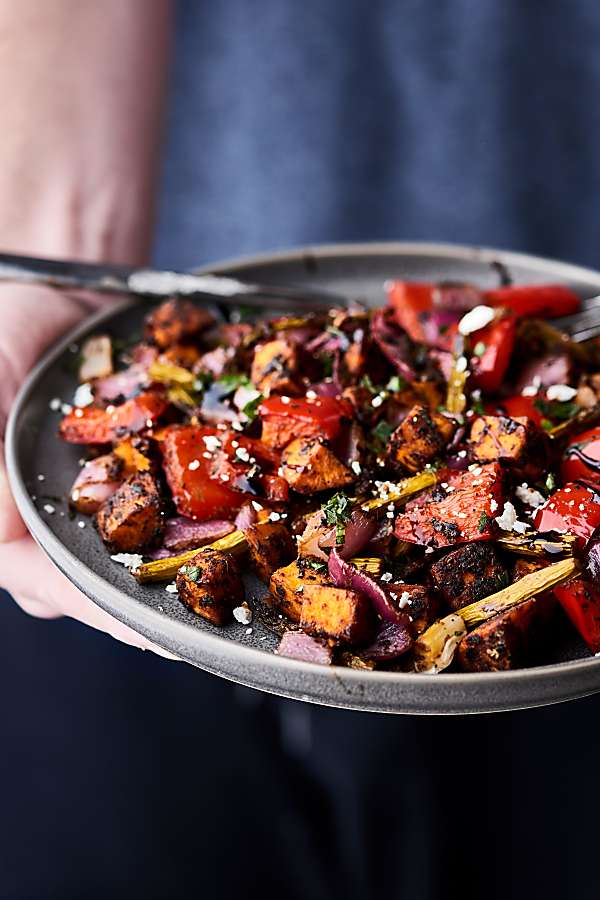 This French Onion Soup Recipe is the perfect appetizer for two! A flavorful beef and onion broth is topped with baguette, parmesan, and gooey swiss cheese!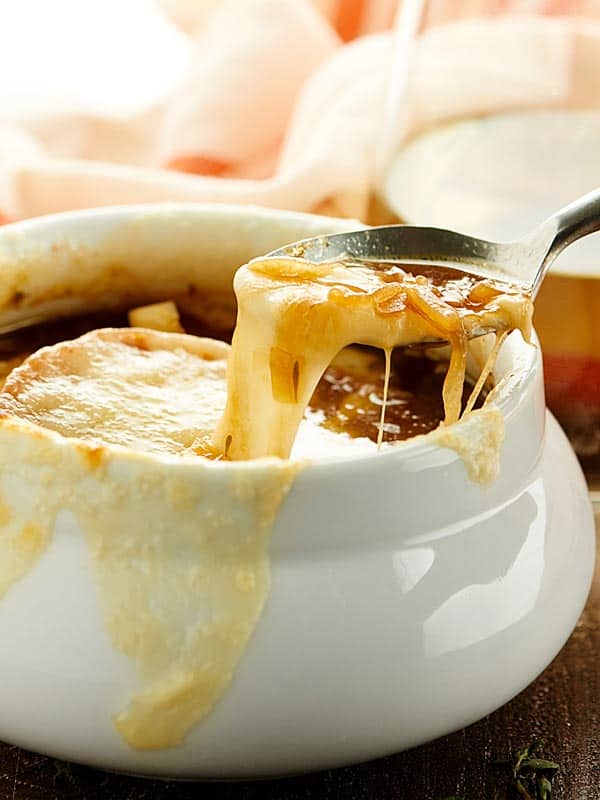 Only ONE bowl and NINE ingredients necessary for this Easy Cornbread Recipe! This cornbread contains no flour – so it's gluten free – and TWO kinds of corn: creamed corn and sweet corn!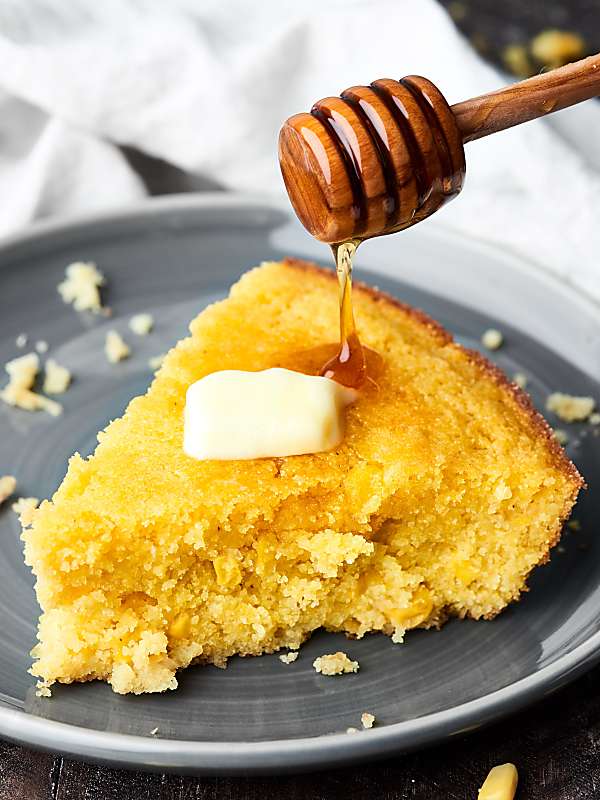 This pear, blue cheese, candied pecan salad has everything you're looking for in a salad. The crisp romaine pairs perfectly with the fresh, juicy pear, creamy blue cheese, sweet and crunchy pecans, and a tangy dressing!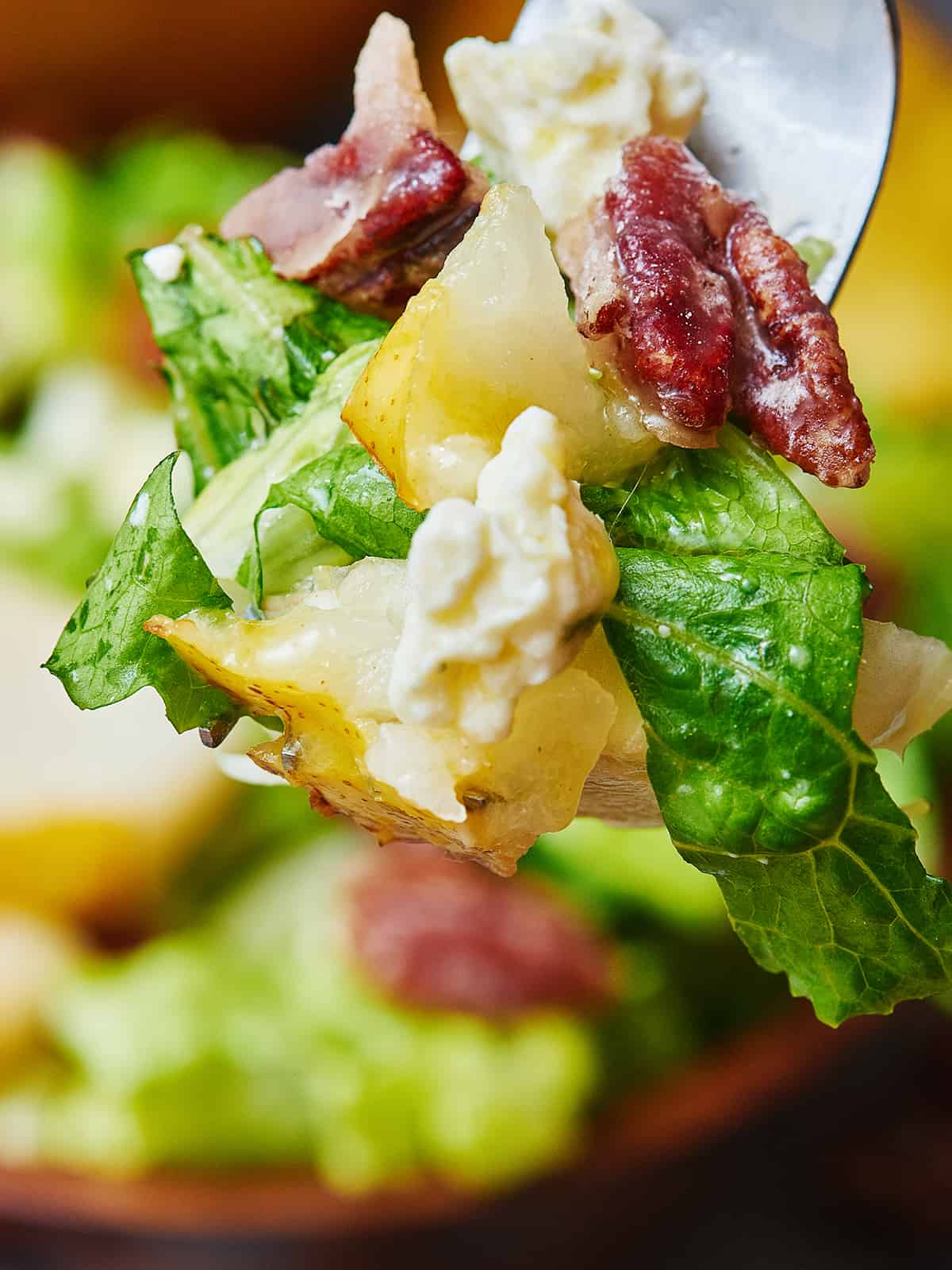 This truffle oil potato leek soup is simple, luscious, perfectly seasoned and will blow you away! I love how easy it is to make, but has such depth of flavor! Definitely serve this to your significant other if you really want to impress them this Valentine's Day!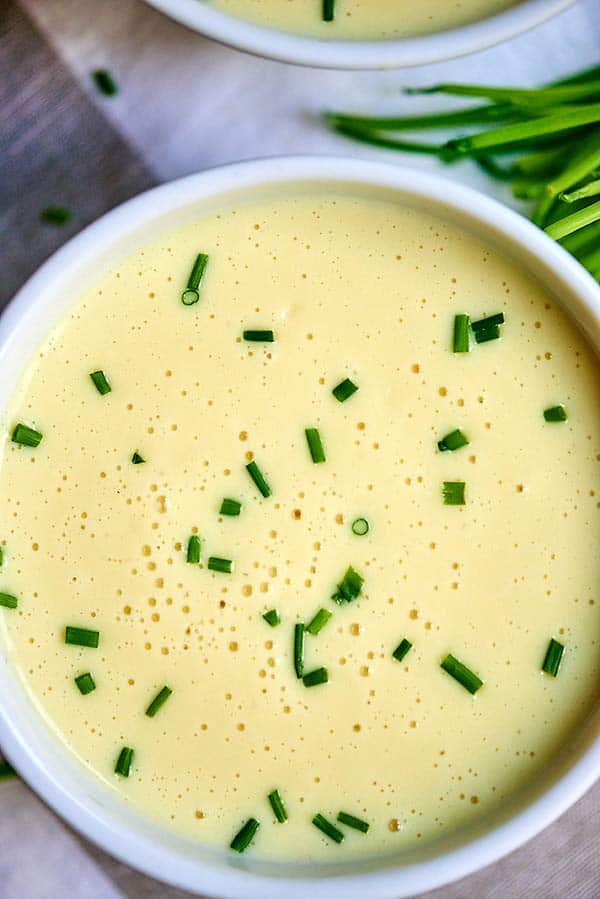 This Easy Caprese Salad is an easy, fresh summer classic! Juicy sliced tomatoes and creamy mozzarella seasoned with extra virgin olive oil, balsamic vinegar, garlic, fresh basil, and salt. Don't forget the extra drizzle of balsamic glaze!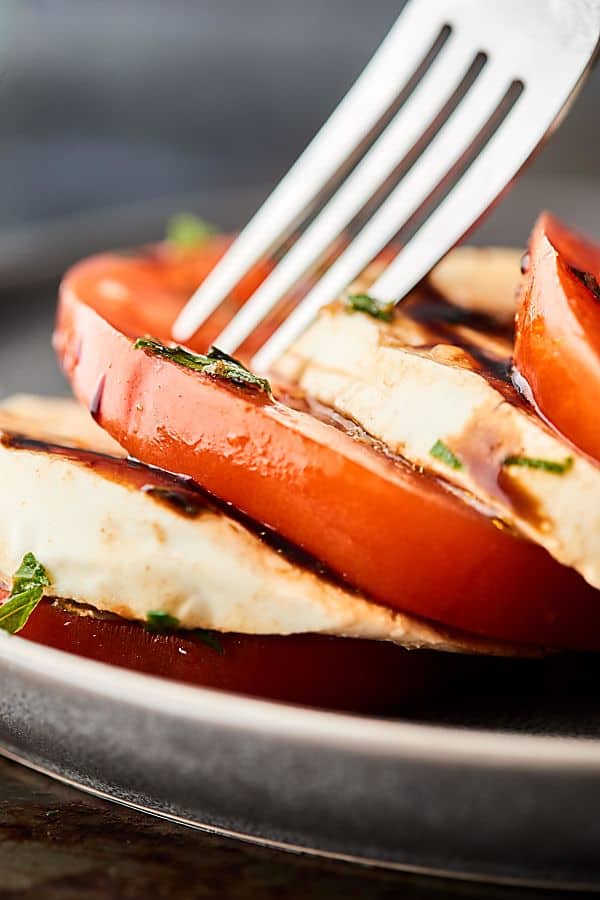 See more Valentine's Day sides.
Valentine's Day Dessert Recipes:
This Red Wine Chocolate Pudding Pie will be the star of your next holiday gathering. A simple graham cracker crust is filled with the most decadent, rich, red wine chocolate pudding!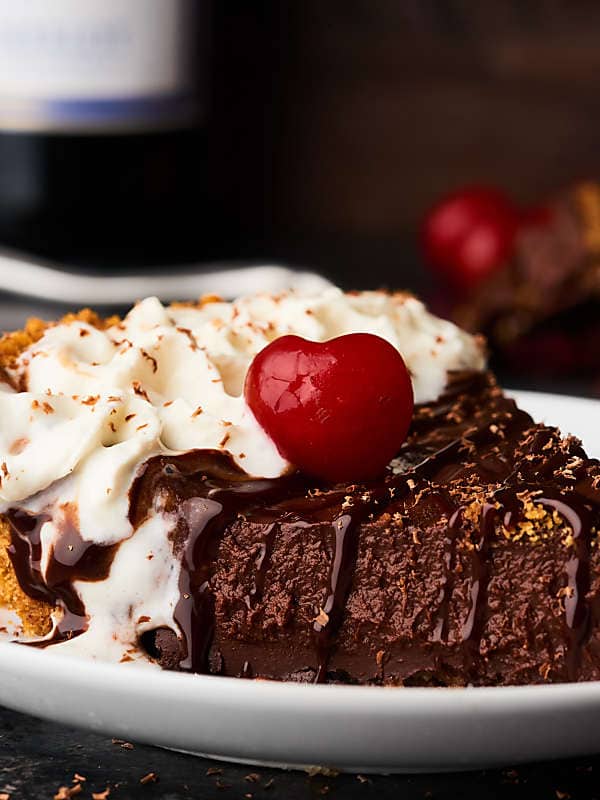 An ultra tender cake with slightly crisp edges and a perfectly white chocolate lemon-y molten lava gooey center, this Lemon Lava Cake is surprisingly simple to make and is in other words: heaven. 😉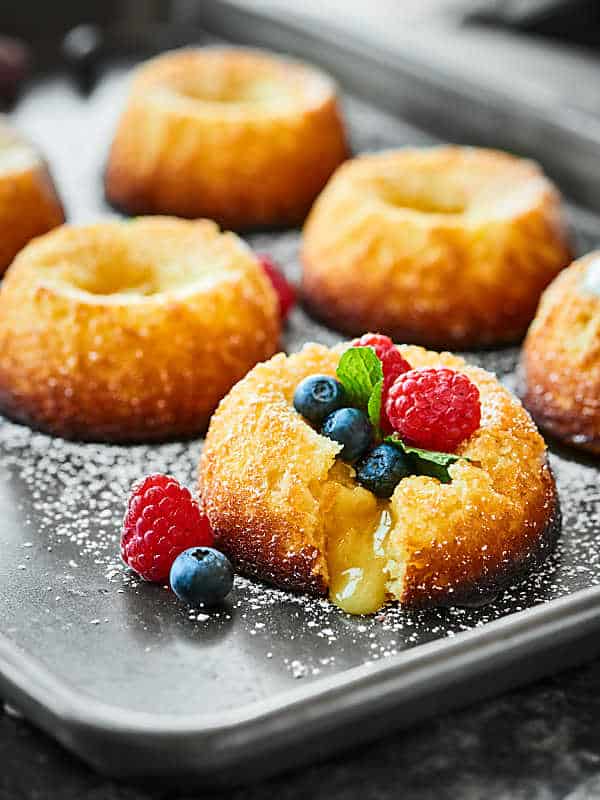 This Chocolate Strawberry Cupcakes Recipe is a twist on one of my favorite treats, chocolate covered strawberries. A moist, strawberry flavored cupcake smothered in the creamiest chocolate buttercream.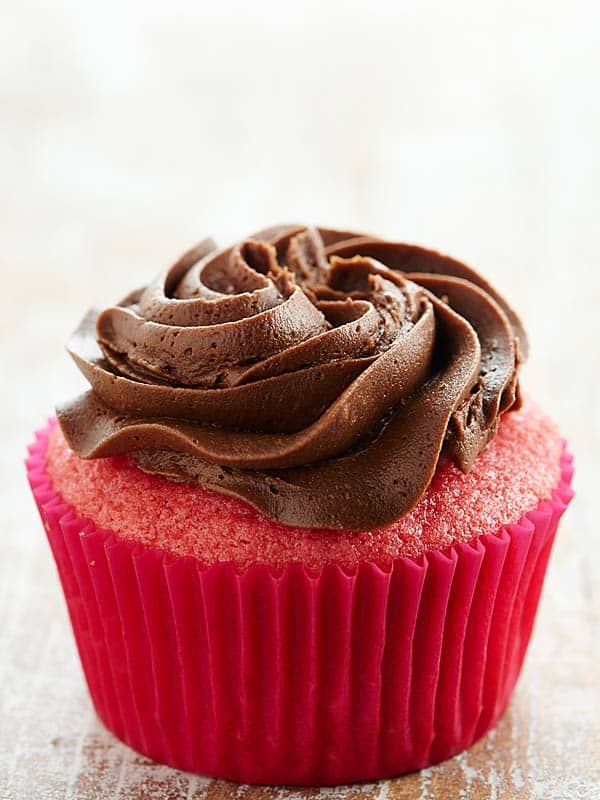 These Air Fryer Hand Pies are SO quick and easy to make. We're making 4 flavors today: S'Mores, Blueberry, Caramel Apple, and Cherry! I used store-bought crust and fillings to make this ULTRA easy, but feel free to make your own homemade crust and fillings!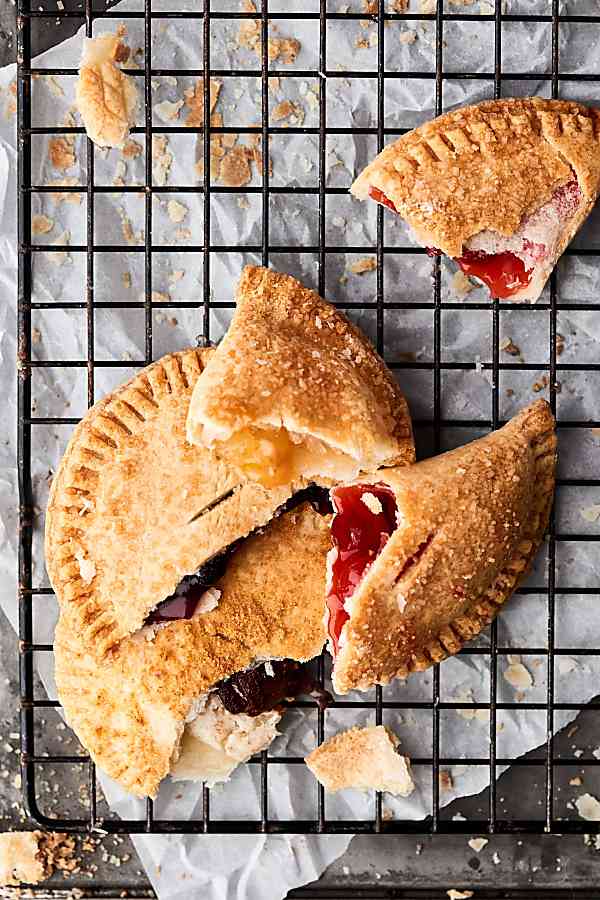 These Vegan Raspberry Oatmeal Bars are SO easy and tasty. This vegan gluten free dessert is loaded with oats, brown sugar, coconut oil, walnuts, and your choice of preserves or jam!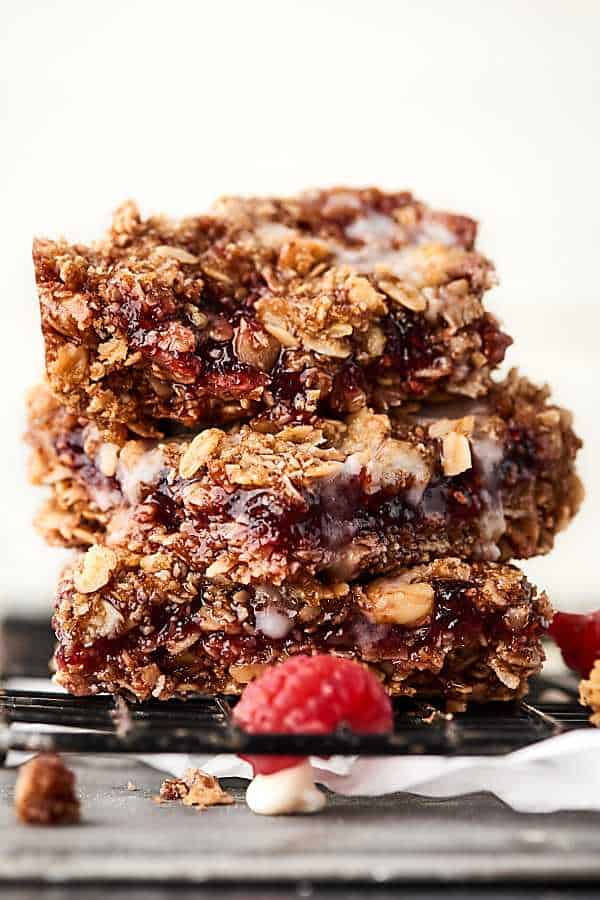 This Cream Cheese Pound Cake Recipe is moist, dense, and full of flavor! Serve with your favorite toppings depending on the season!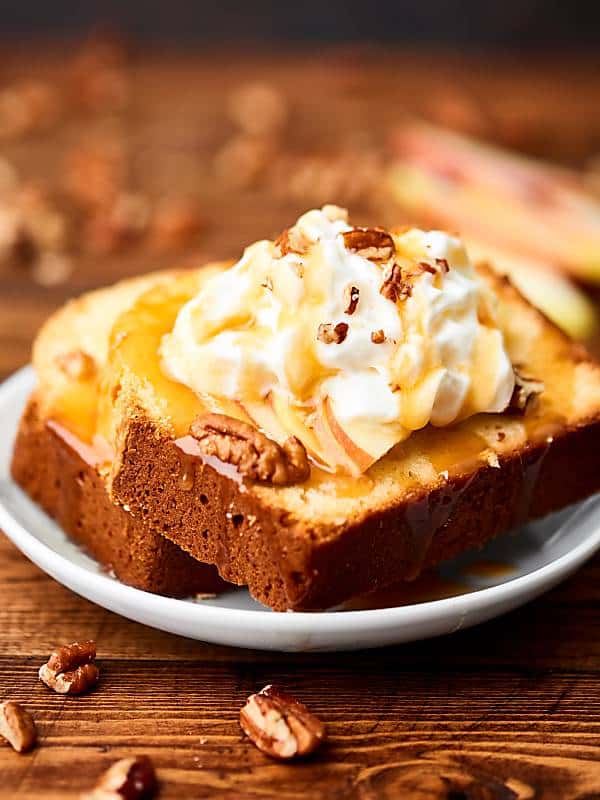 These Vegan Lemon Pound Cake Cupcakes are dense, moist, perfectly lemony, and smothered in the most delicious two ingredient glaze! A great dessert for warmer weather.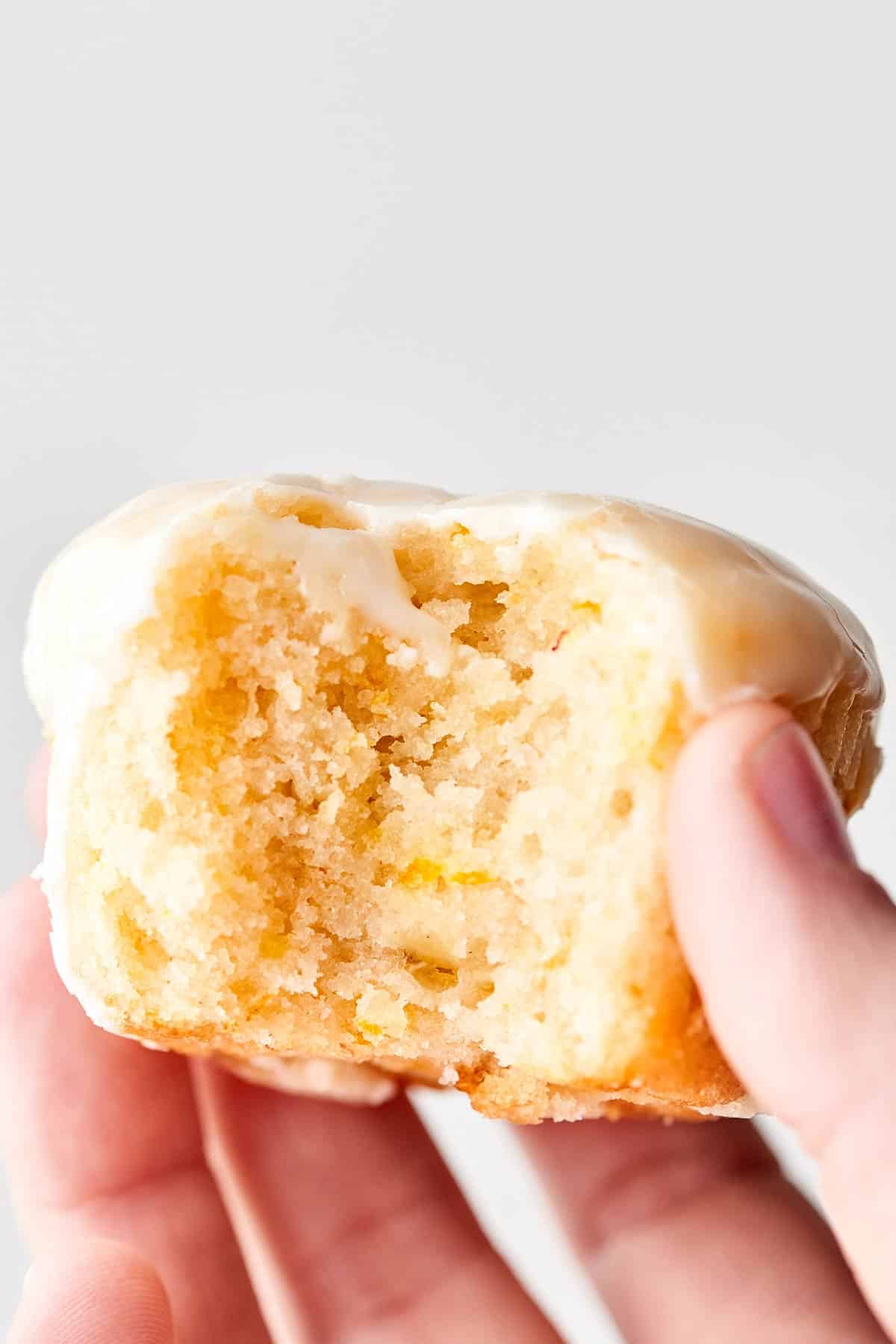 These Deep Dish Walnut Chocolate Chip Cookies for Two are the perfect easy small batch sweet treat! A classic cookie loaded with walnuts and dark chocolate chips and baked in a jumbo muffin tin!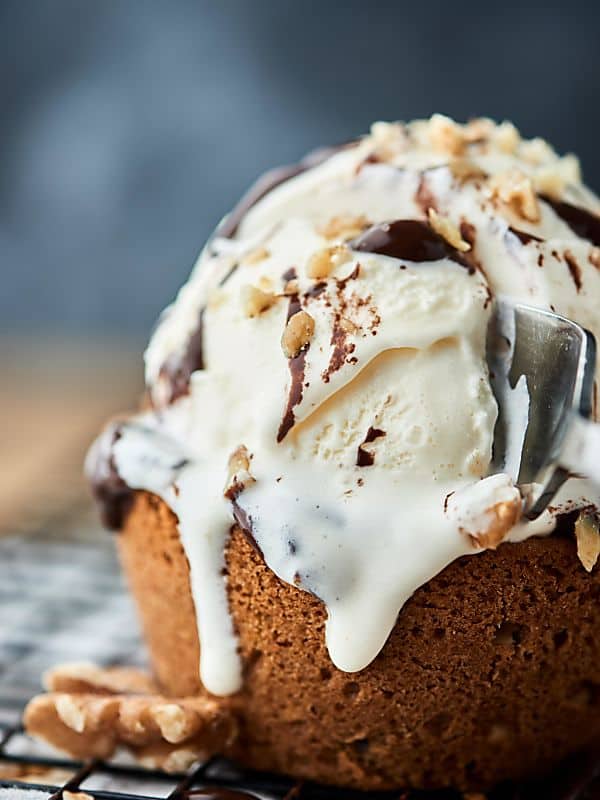 This Healthy Zucchini Cake is vegan, gluten free, flourless, and loaded with almond butter, dark chocolate, and zucchini!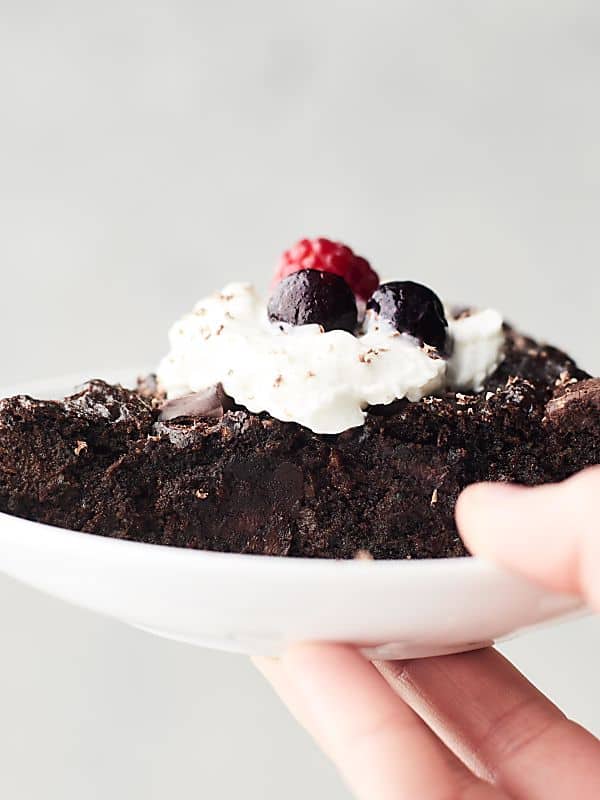 These Champagne Sugar Cookies with Champagne Buttercream are ultra sparkly and perfect for celebrating! They're also surprisingly easy to make and only require 7 ingredients!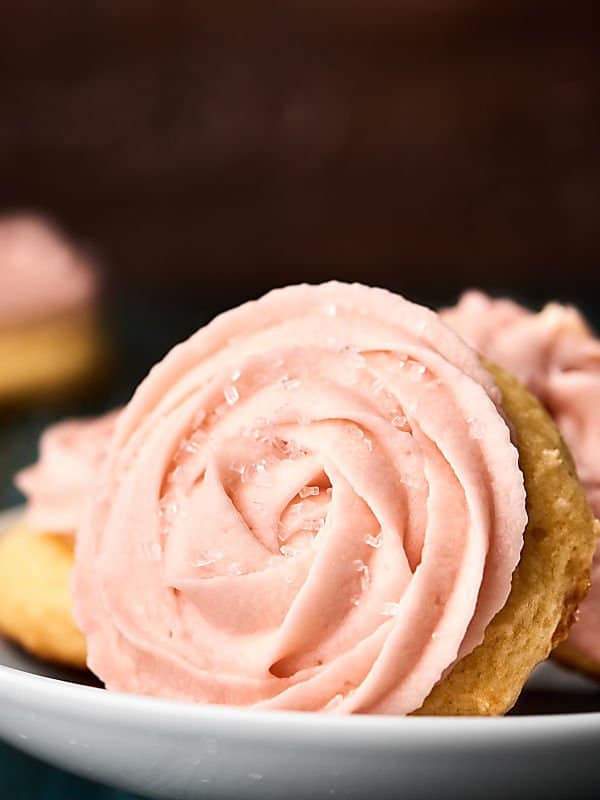 Just picture this with me, hot, chocolatey deep dish red velvet cookies for two with semi-sweet chocolate chips, fresh out of the oven, and topped with melty vanilla ice cream, and maybe drizzled with a little extra chocolate? Yes please!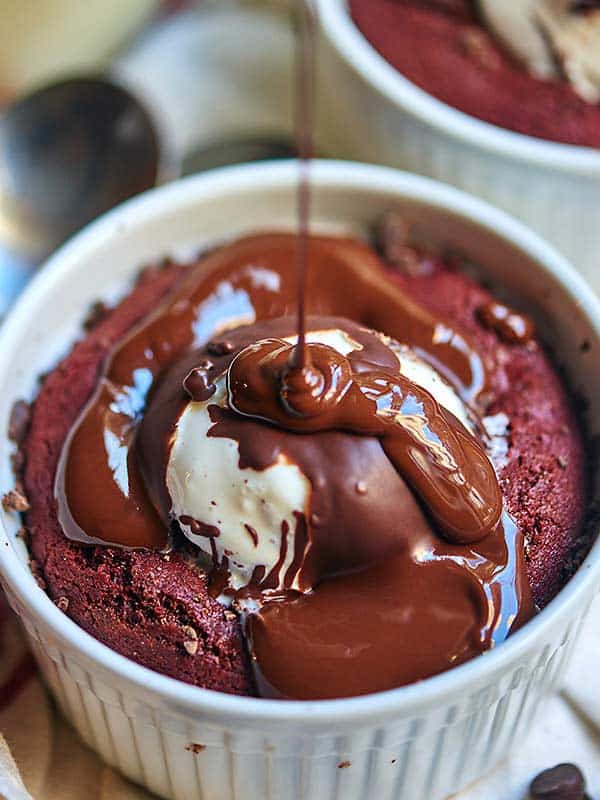 One Bowl Brownies. The perfect fudge-y, chocolatey, gooey, thick brownies you'll ever taste. Plus, you only need one bowl to make them! Made with cocoa powder, oil, and semi sweet chocolate chips!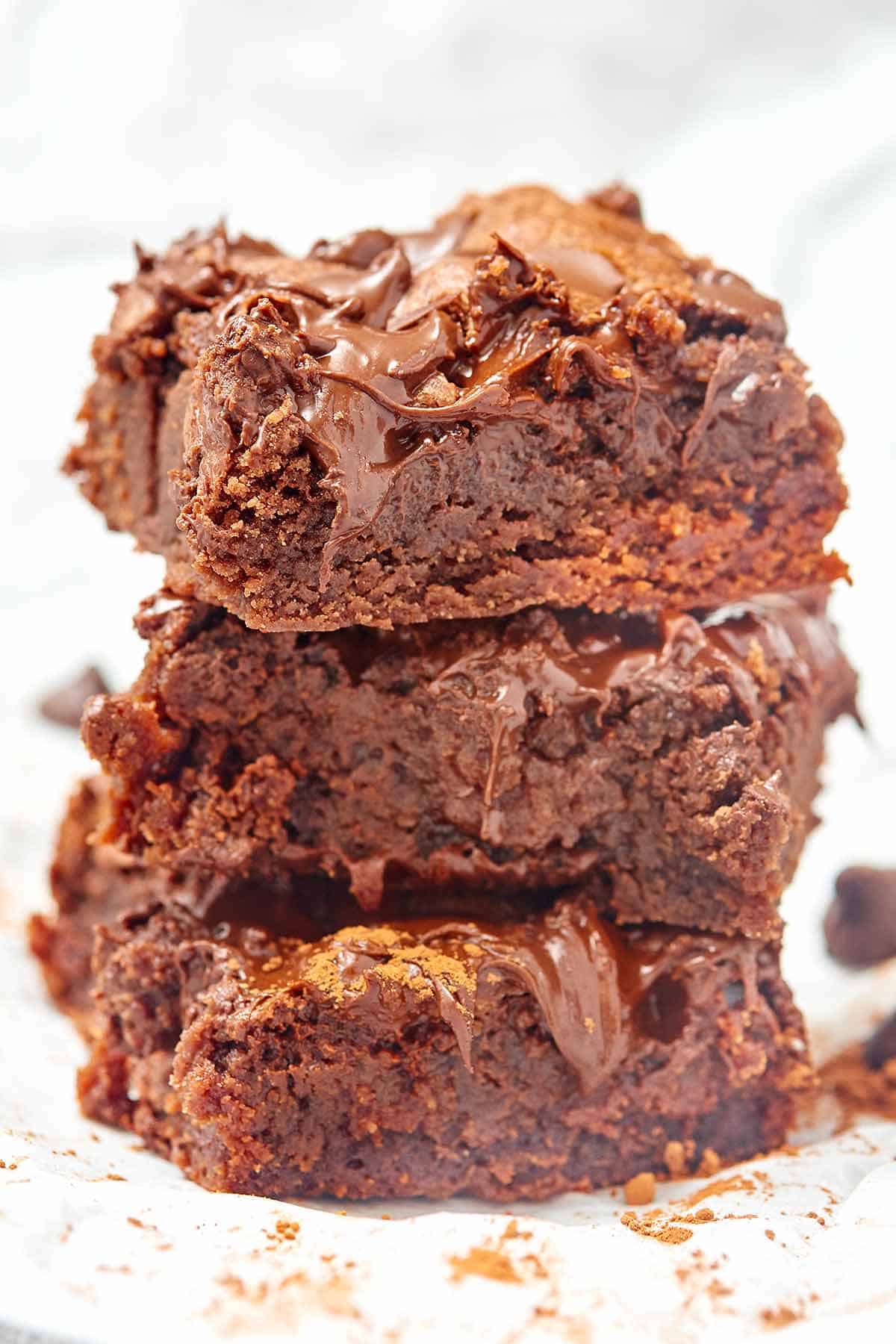 Peppermint Mocha Cookie Cups. A chewy, peppermint mocha cookie is filled with the most delicious fudge filling. Serve room temperature with crushed peppermint, chilled with whipped cream, or warm with vanilla ice cream!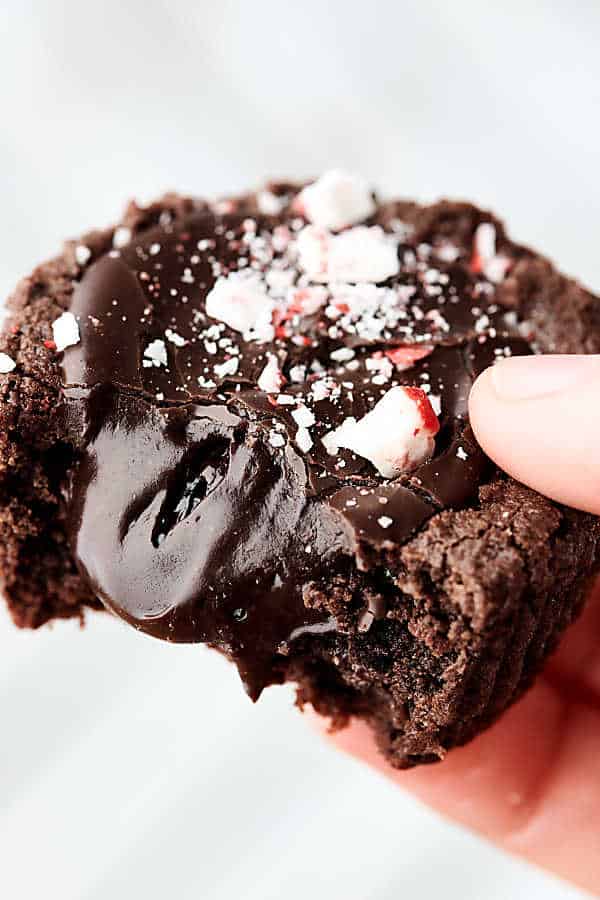 See more Valentine's Day desserts.
Happy Valentine's Day!
– Jennifer
Do you need more Valentine's Day recipes? Show Me the Yummy!