Easy Spring Recipes 2019 for breakfast, snacks, lunch, sides, dinner, and desserts!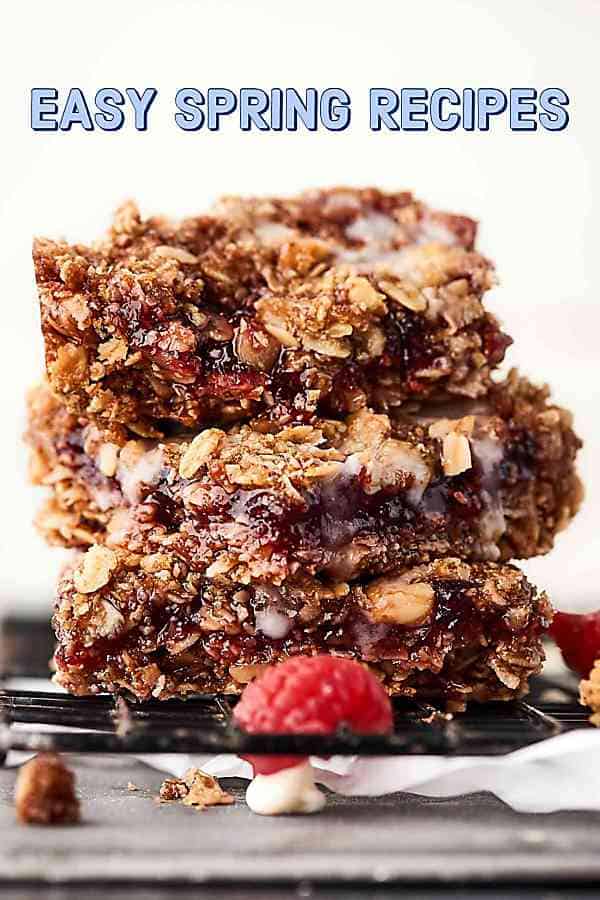 It's the first day of Spring!
Bring ooooon the sunshine, flowers, and rainy days!
While the days may be warm, the mornings and evenings are still chilly, so today, I have a variety of recipes that are light and healthy and warm and cozy.
Bye bye winter and hellllooooooo spring.
Easy Spring Breakfast Recipes
These Mini Breakfast Pizzas are my latest breakfast obsession. Pita topped with fresh pesto, savory sausage, melty mozzarella, and a gooey egg!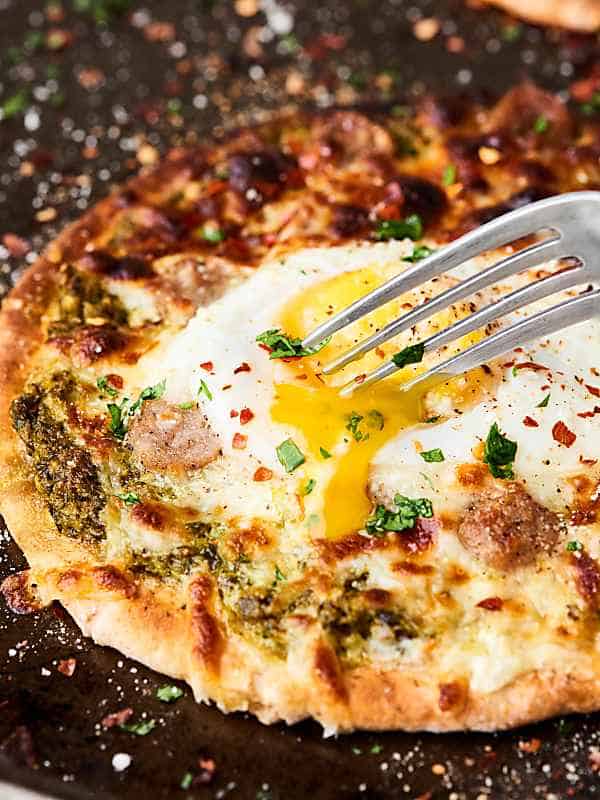 Carrot Cake Muffins with Cream Cheese Filling. A moist, dense, spiced carrot cake muffin with shredded coconut, pecans, cream cheese filling, and brown sugar pecan crumb topping. Perfect for an easy, spring breakfast or brunch!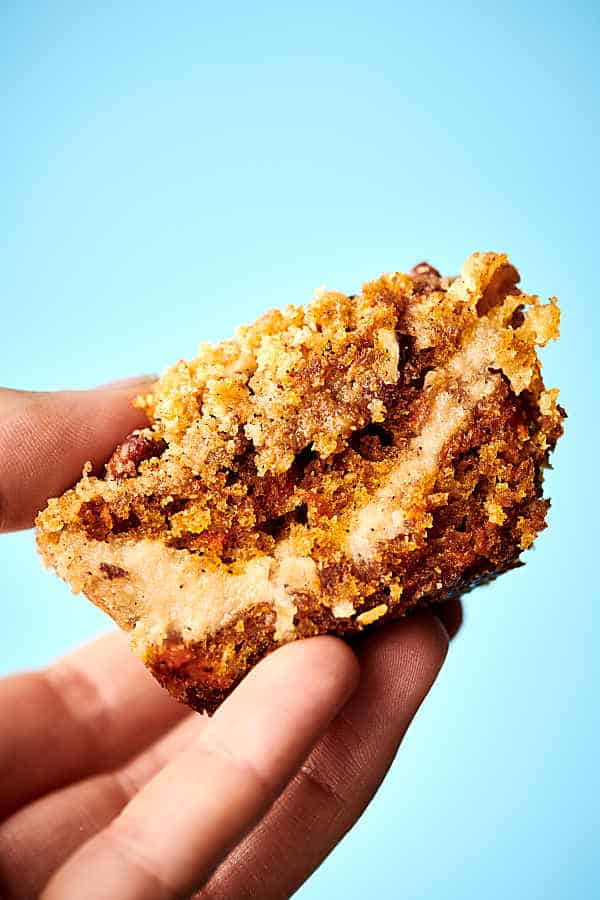 This Breakfast Burrito Bowl Recipe is full of sweet potatoes, peppers, onion, spinach, mushrooms, garlic, black beans, and spices. Topped with a fried egg, salsa, and greek yogurt! Healthy. Meatless. Gluten Free. Perfect for meal prep! Can be vegan!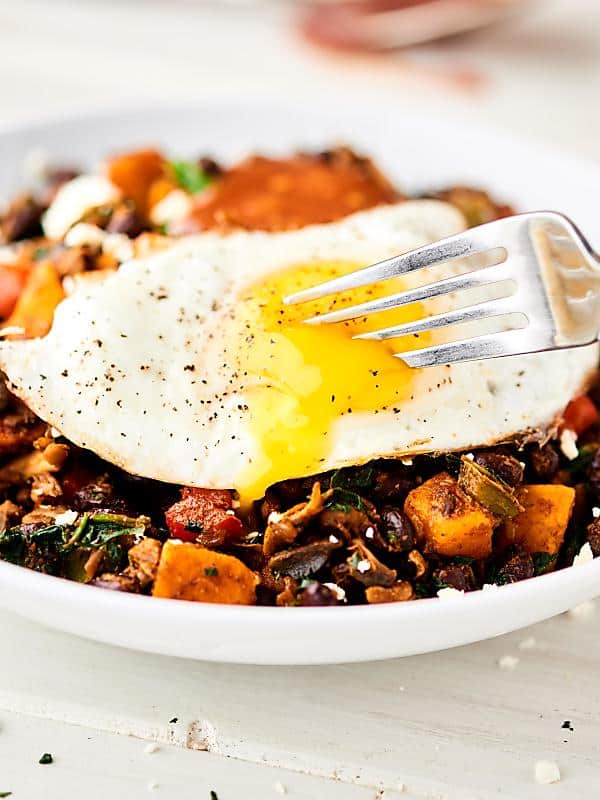 At only 150 calories, these Healthy Chocolate Banana Muffins are healthy enough for breakfast, but indulgent enough for dessert! Vegan. Gluten Free. Made in ONE bowl.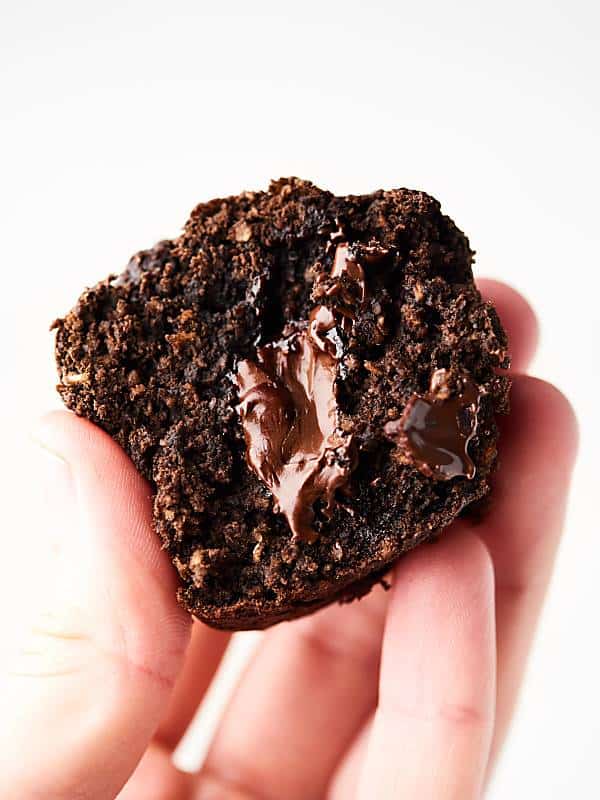 This Sausage and Potato Breakfast Hash only requires SEVEN ingredients: sausage, olive oil, potatoes, asparagus, onions, goat cheese, and eggs! Easy and delicious!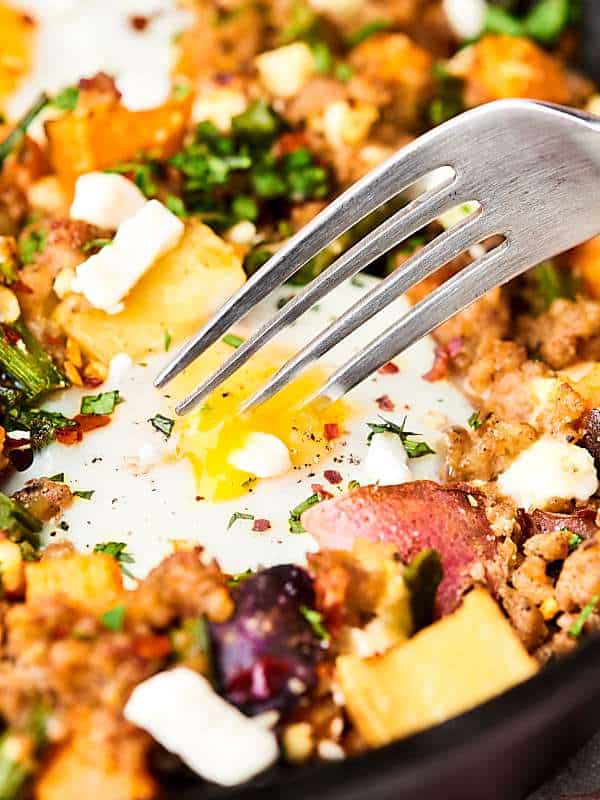 See more spring breakfast recipes.
Easy Spring Snacks Recipes
Healthy Date Peanut Butter Cups aka a healthy twist on a classic! These taste like the real deal, but are made with medjool dates, all natural peanut butter, tahini, vanilla, salt, dark chocolate chips, coconut oil, and roasted peanuts for crunch! Vegan. Gluten Free. Quick and easy!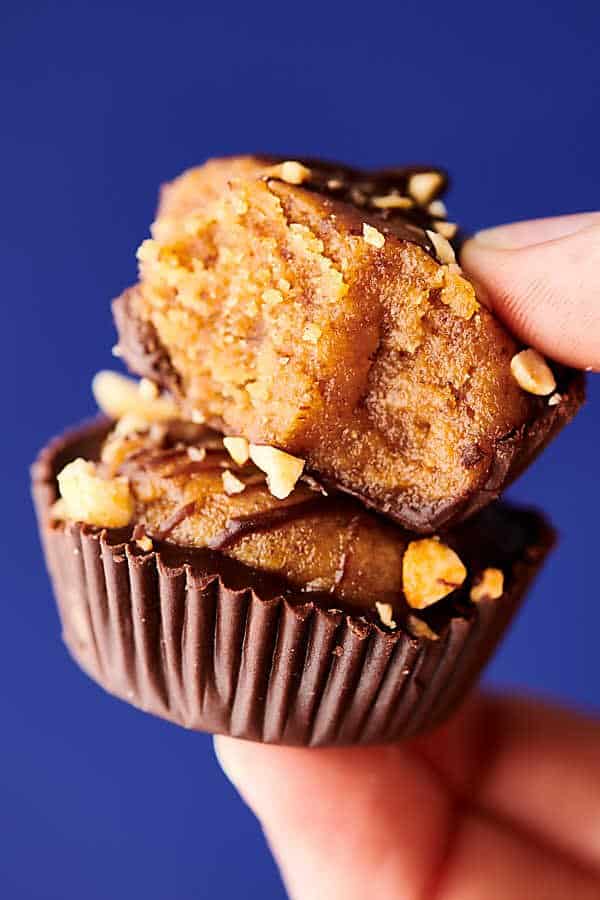 Walnut and Greek Yogurt Stuffed Dates. Perfect for healthier snacking or dessert-ing! Dates stuffed with light cream cheese, non-fat plain greek yogurt, and honey, and topped with walnuts, dark chocolate, and maldon sea salt!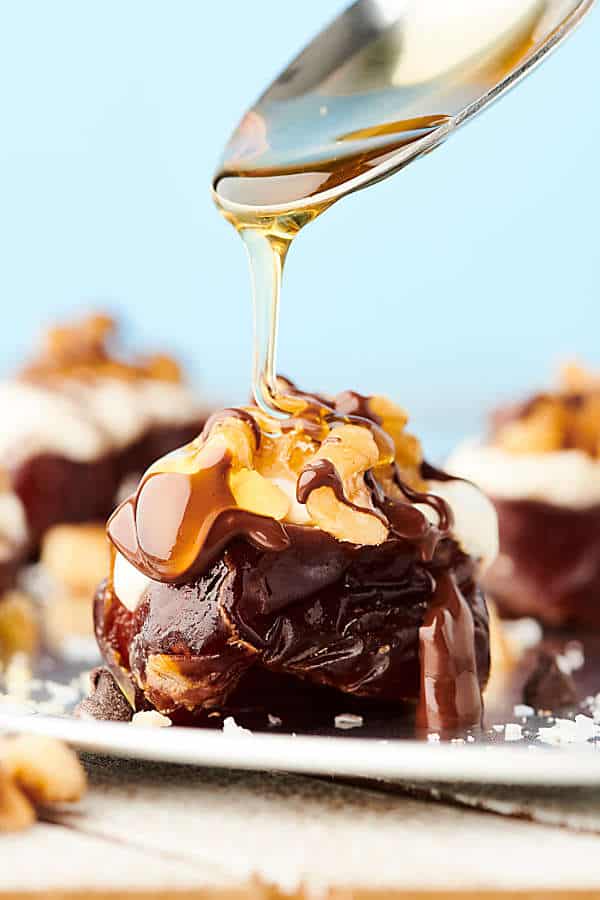 Only 7 ingredients needed to make this Berry Fruit Salad. All your favorite berries + fresh mint + lemon juice and honey! So yummy!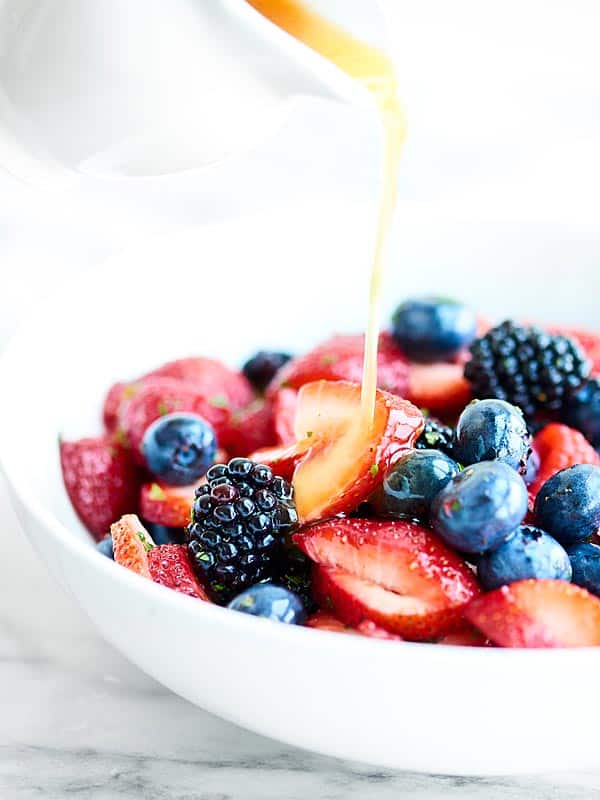 These honey walnut granola bar bites are so great for grab and go snacking! Full of oats, walnuts, coconut oil, honey, vanilla, and optional dark chocolate! Only 10 minutes of prep necessary!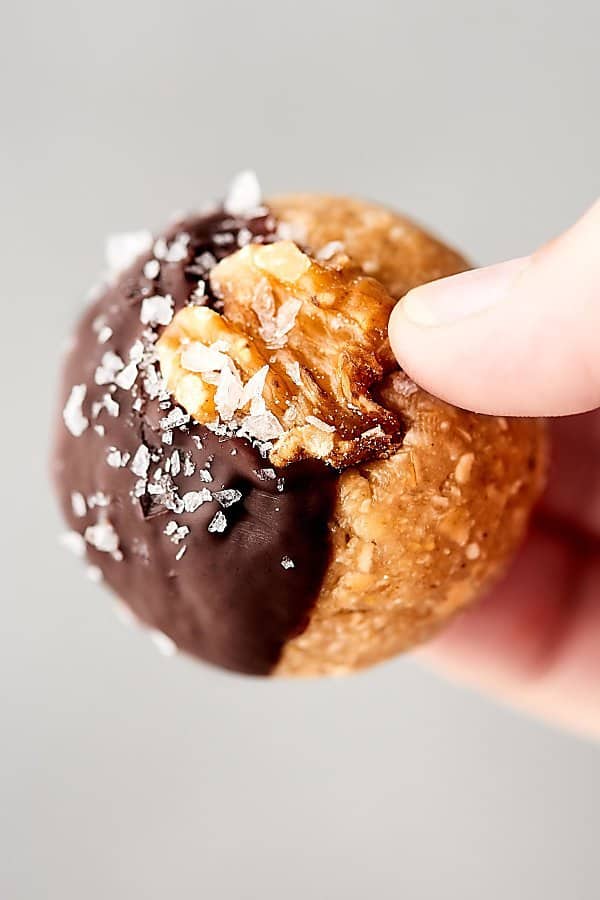 Healthy Toast Recipes for the win! Two sweet: Peanut Butter Apple and Berries N' Cream. Two savory: Mushroom and Huevos Rancheros. All quick, easy, healthy, and totally delicious!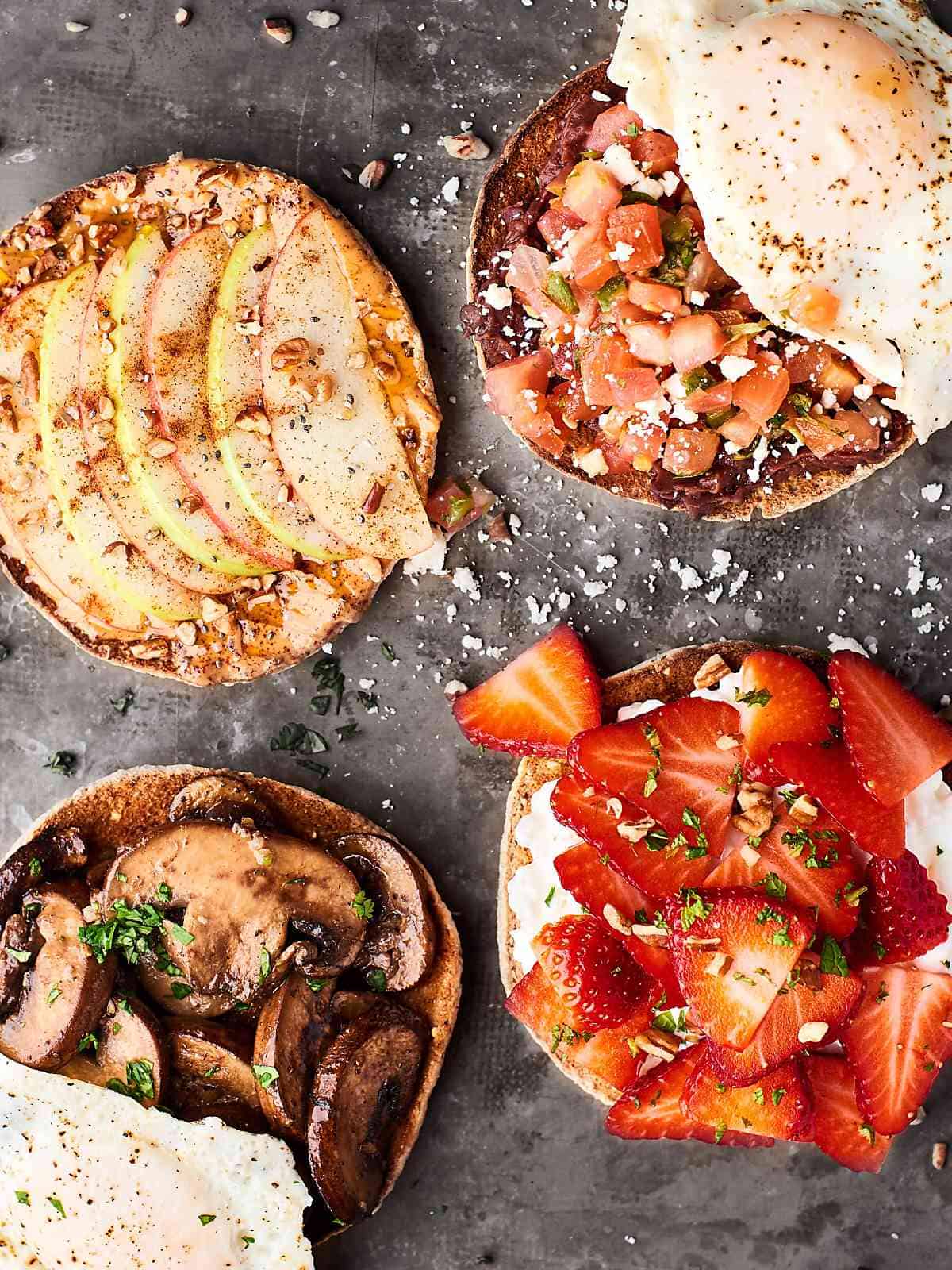 See more spring snack recipes.
Easy Spring Lunch Recipes
Chinese Chicken Salad Wonton Cups. Wonton wrappers baked in a muffin tin and stuffed with the BEST Chinese Chicken Salad – chicken, romaine, carrots, peanuts, cilantro, rice vinegar, soy sauce, honey, sesame oil, and more! Quick, easy, healthy, and delicious! Great as a light appetizer or as an on-the-go lunch!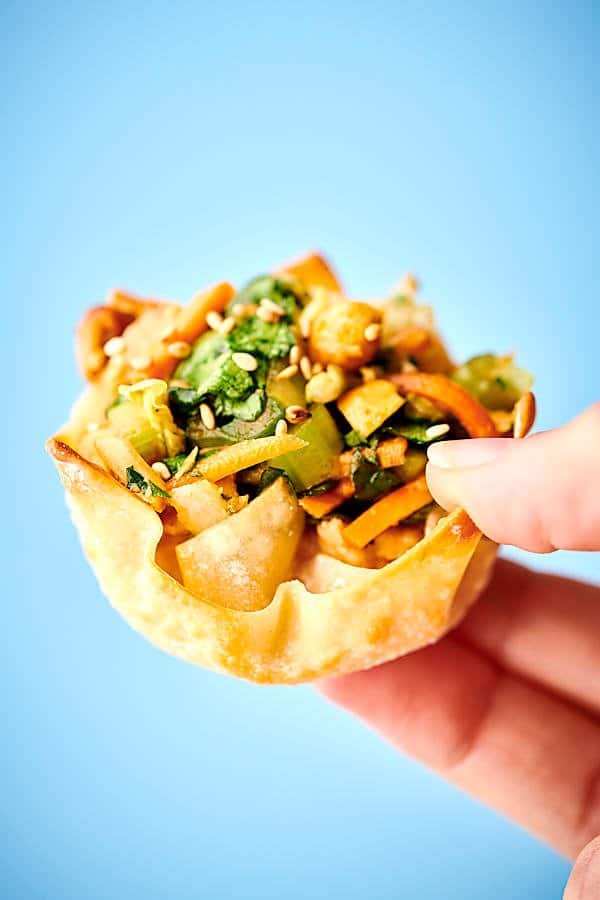 Chicken Tortellini Soup. An easy, cozy soup loaded with onions, carrots, celery, garlic, Italian seasoning, chicken broth, milk, fat free half-and-half (or heavy cream), a touch of white wine, store-bought rotisserie chicken, tomatoes, spinach, cheese tortellini, and parmesan cheese! Only 233 calories per cup!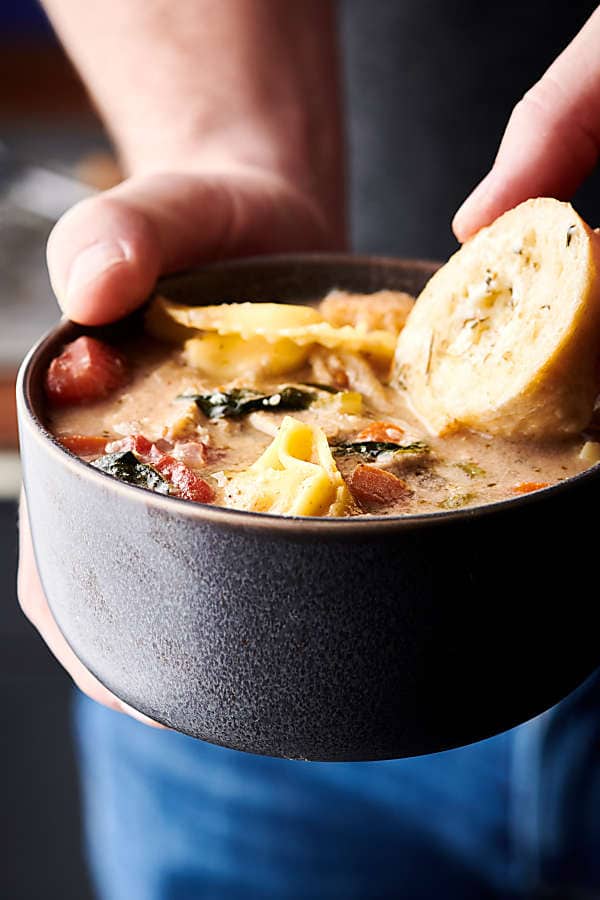 These Thai Peanut Chicken Lettuce Wraps are quick, easy, and healthy! Full of veggies: onion, carrot, and red pepper, ground chicken or turkey, and the most delicious homemade easy peanut sauce!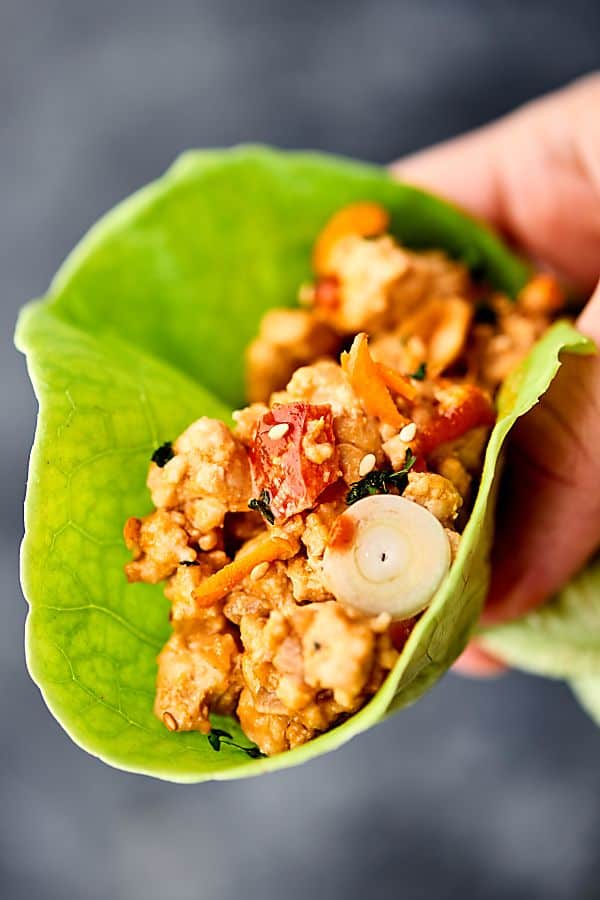 This Instant Pot Vegetarian Chili is SO quick and easy to make and full of vegetables, beans, and quinoa! Healthy. Gluten free. Vegan. Ready in 30 mins! Less than 300 calories per serving.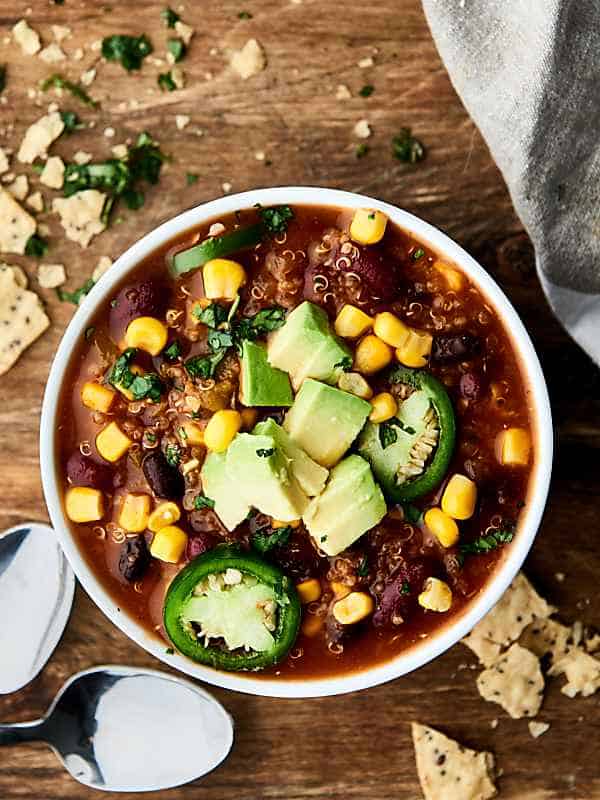 This Antipasto Farro Salad is loaded with farro and all your favorite antipasto ingredients: roasted red pepper, tomatoes, onion, pepperoni, salami, mozzarella, pepperoncinis, olives, and more! Light yet SO satisfying.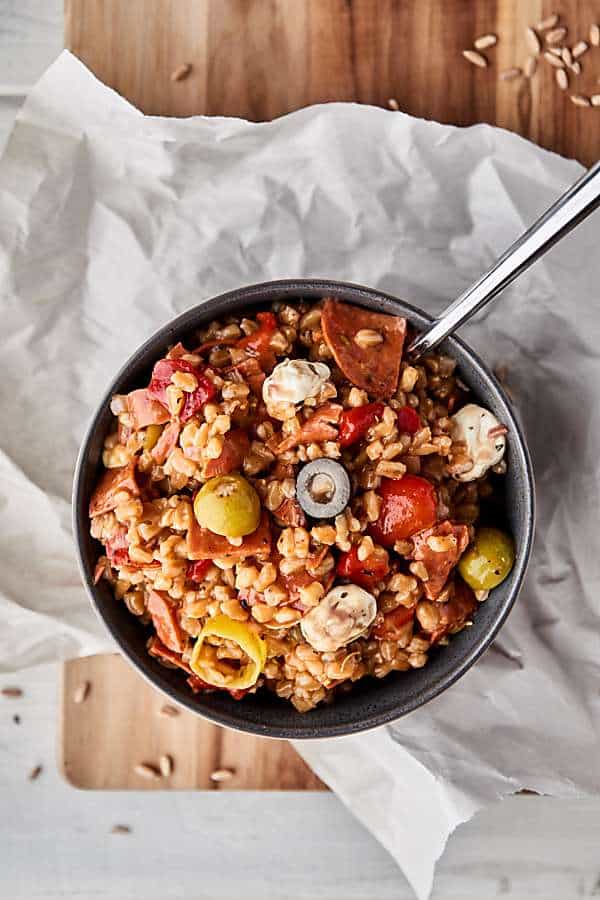 See more spring lunch recipes.
Easy Spring Side Dish Recipes
Only 10 ingredients and 30 minutes necessary for this Easy Roasted Vegetables Recipe! Cauliflower, broccoli, onion, peppers, garlic, oil, apple cider vinegar, salt and pepper! Don't like some of those veggies? Just swap them out for your favorites! Only 115 calories. Vegan. Gluten Free.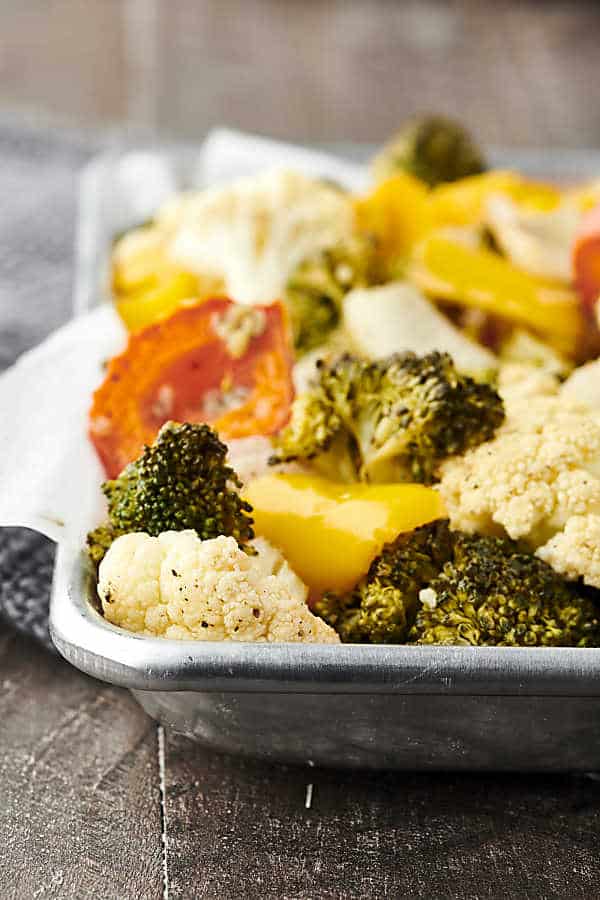 This Roasted Carrot Soup is healthy, vegan, gluten free, and loaded with roasted carrots, onion, garlic, ginger, and coconut milk! Easy and delicious!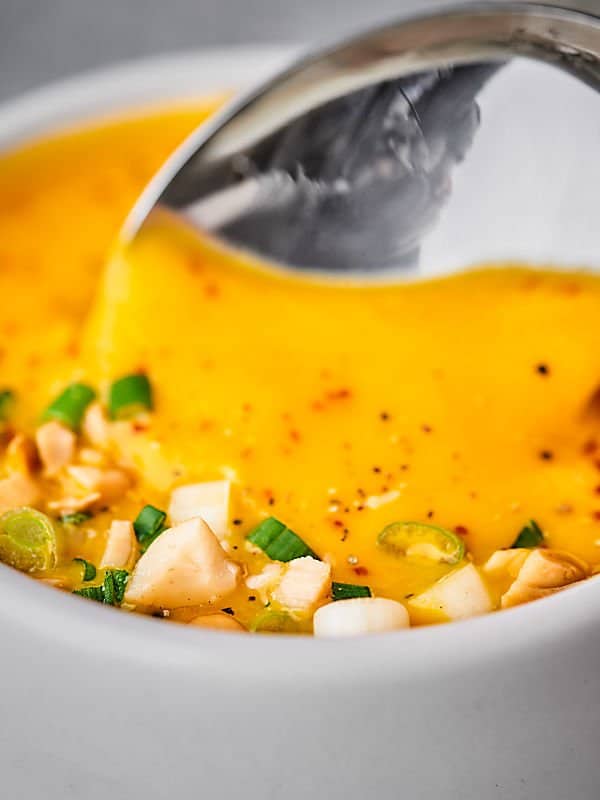 These Balsamic Roasted Vegetables are loaded with sweet potato, asparagus, bell peppers, red onion, dijon mustard, balsamic vinegar, and a few spices! Easy. Healthy. Flavorful. Gluten Free. Vegan.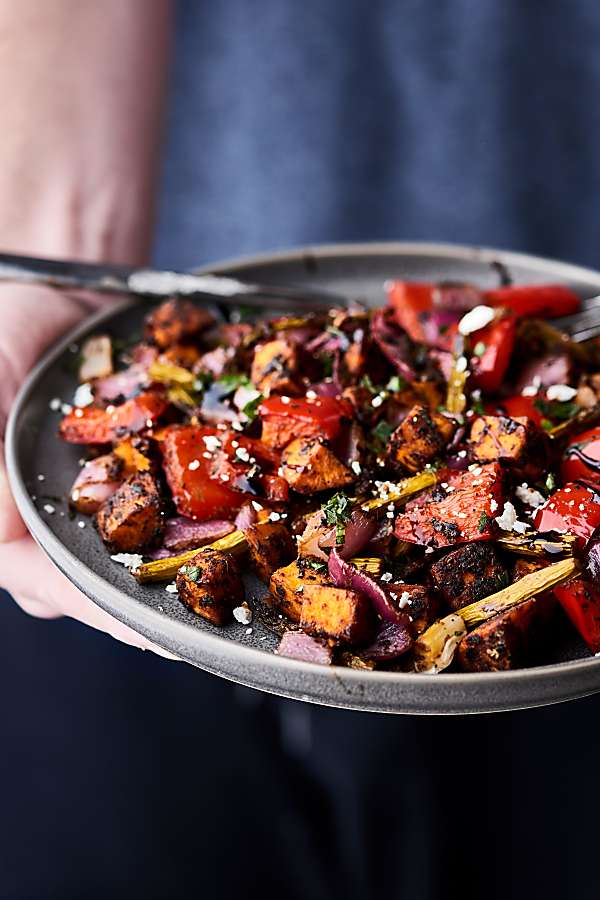 A lightened up version of my favorite potato leek soup, this Cauliflower Leek Soup Recipe is made in the crockpot, only has about 100 calories per cup, can be made vegan, and is just so.darn.tasty!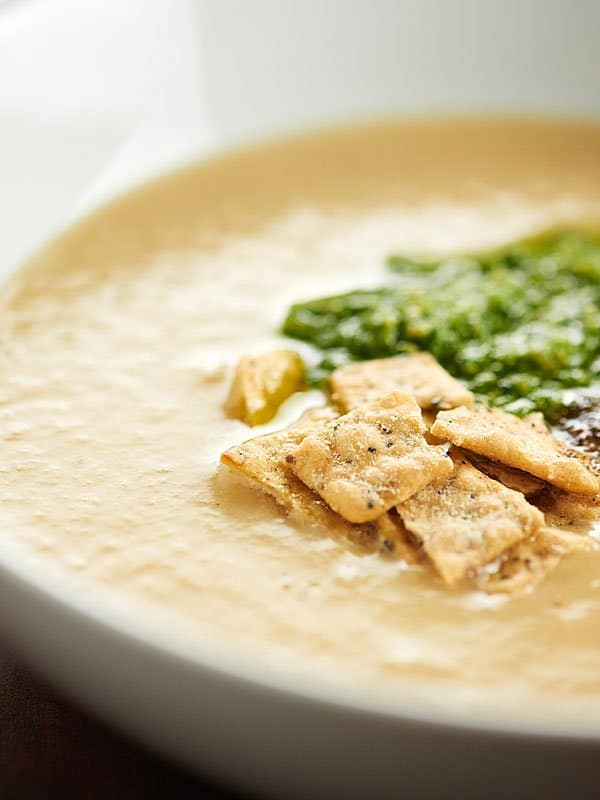 These Roasted Green Beans are easy, healthy, vegan, gluten free, and SO tasty! Green beans are tossed with coconut oil, garlic powder, onion powder, salt, pepper, lemon juice, and walnuts and roasted to perfection!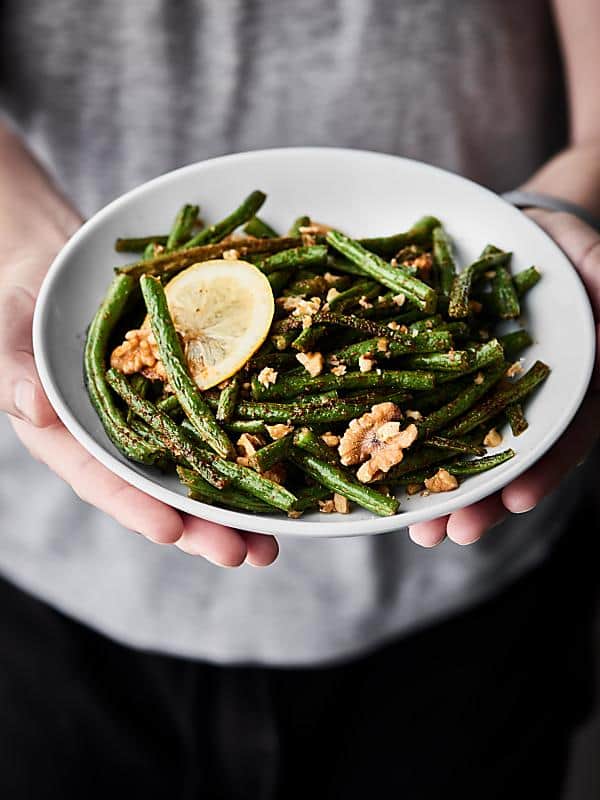 See more spring side dish recipes.
Easy Spring Main Dish Recipes
This Homemade Healthy Air Fryer Fish Sticks Recipe only requires 10 ingredients (INCLUDING salt and pepper): cod or tilapia, spices: salt, pepper, paprika, garlic powder, whole wheat flour, eggs, lemon juice, panko breadcrumbs, and old bay seasoning! Oven baked instructions listed as well.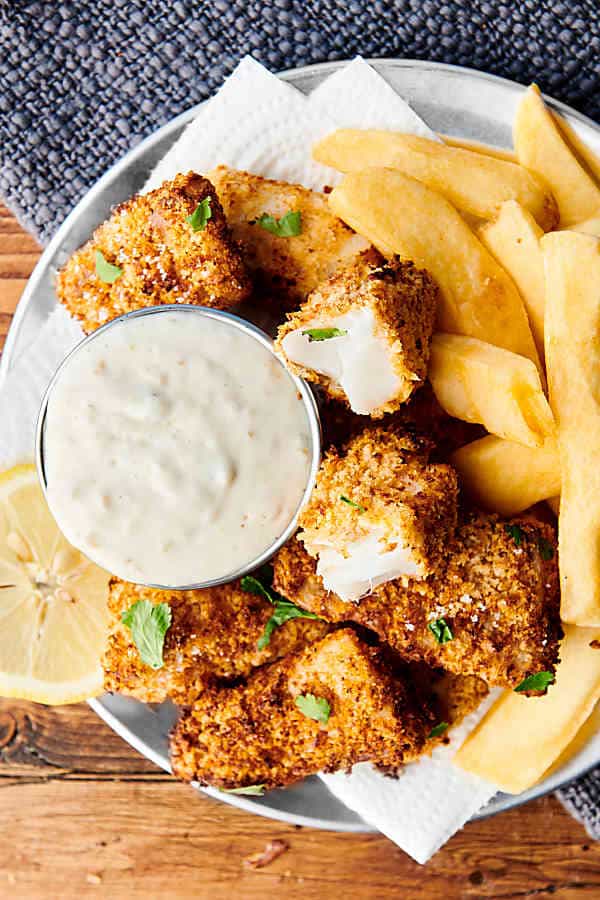 This Healthy Mexican Casserole is full of good for you ingredients like ground turkey, quinoa, black beans & bell peppers! Healthy Mexican food? Yes please!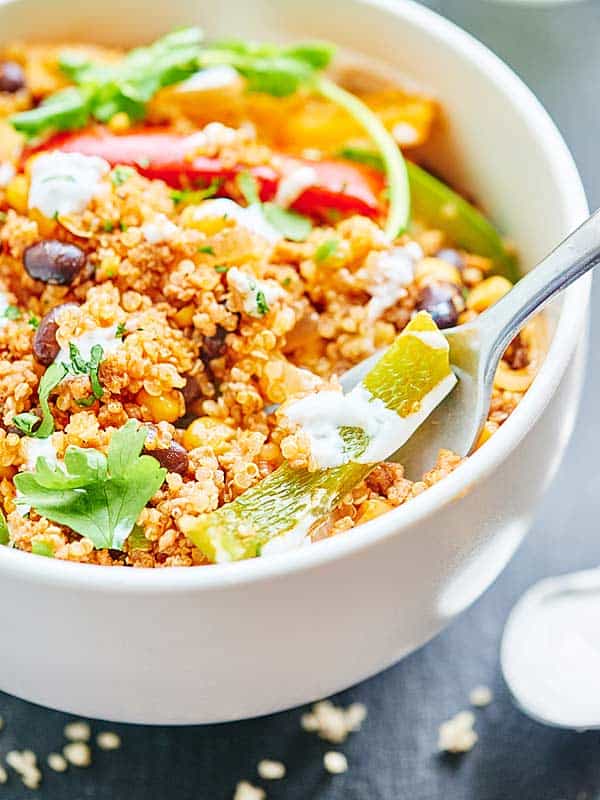 Healthy BBQ Cheddar Turkey Meatloaf Muffin Cups Recipe. These muffin tin meatloaves are loaded with oatmeal (trust me) instead of bread for a healthier twist, buttermilk, turkey, onion, peppers, spices, BBQ sauce, and a touch of cheddar cheese! Only 177 calories per cup!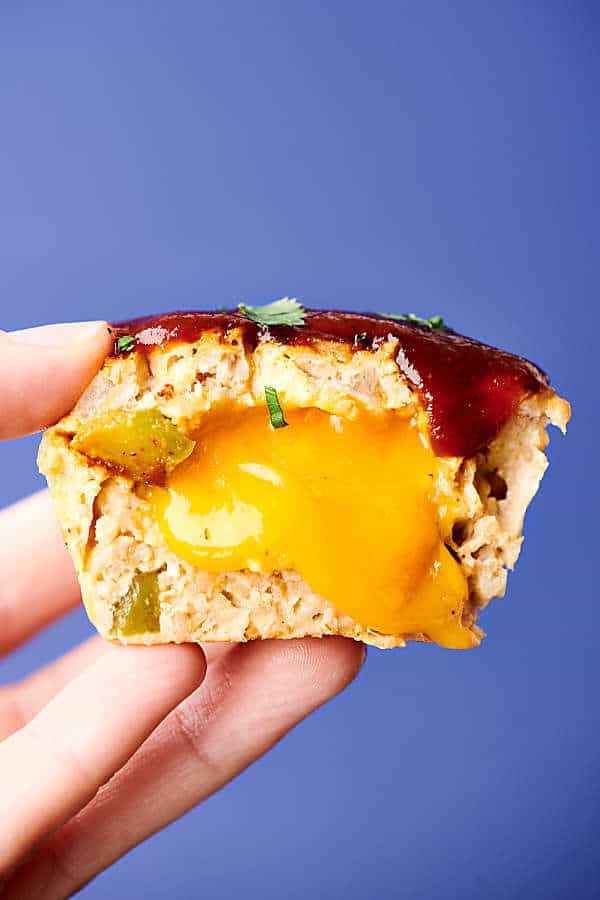 This Healthy Turkey Bolognese Recipe aka Turkey Meat Sauce is quick, easy, healthy, and so delicious! Ground turkey (or meat of choice) is cooked with onion, carrots, celery, garlic, spices: basil, Italian seasonings, salt, pepper, and nutmeg – tomato paste, crushed tomatoes, tomato sauce, and chicken broth!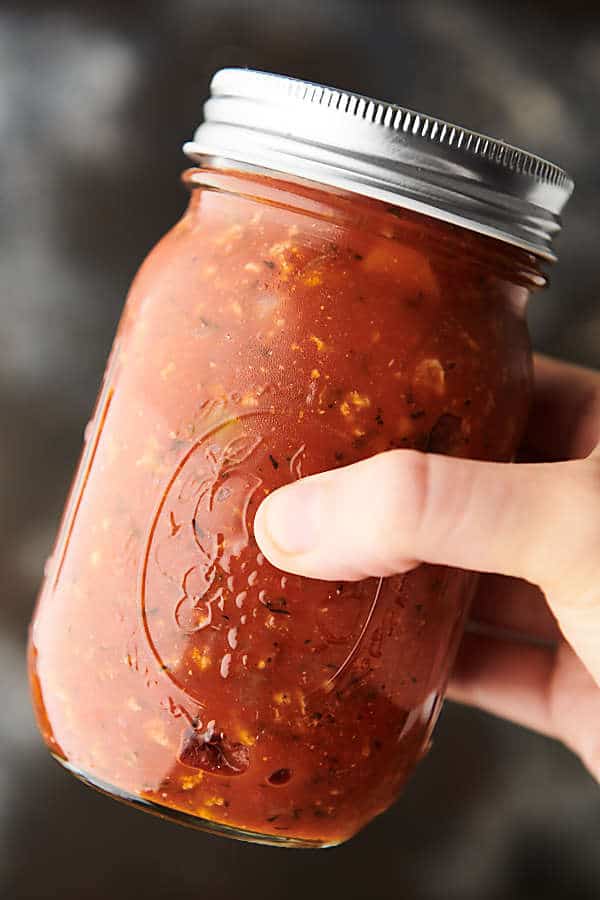 This Arugula Walnut Pesto comes together in a matter of minutes and is so versatile. Loaded with arugula, basil, cilantro (or whatever herbs you have on hand), walnuts, garlic, parmesan, lemon juice, and extra virgin olive oil! Quick. Easy. Delicious!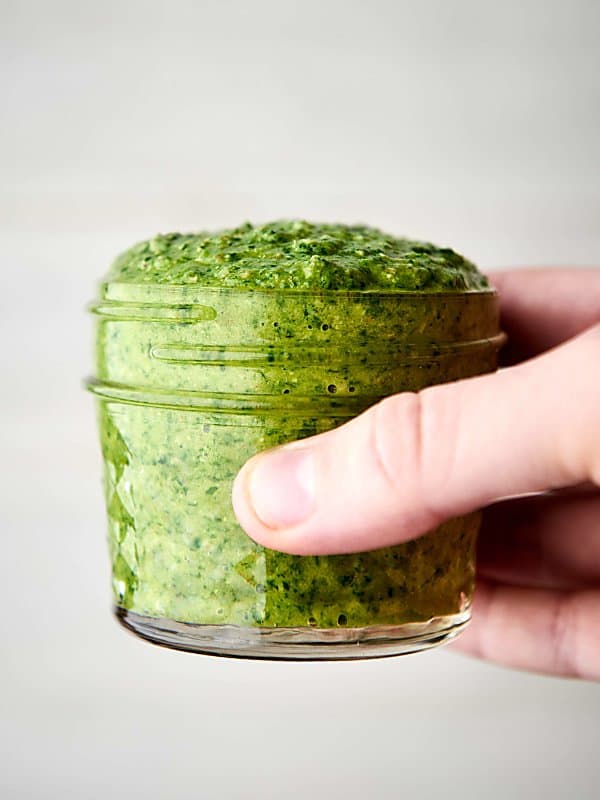 See more spring main dish recipes.
Easy Spring Dessert Recipes
Lighter Lemon Walnut No Bake Cheesecakes. A naturally sweetened walnut date crust topped with a creamy coconut yogurt, cream cheese, honey, lemon filling! I love this quick and easy recipe with a short ingredient list!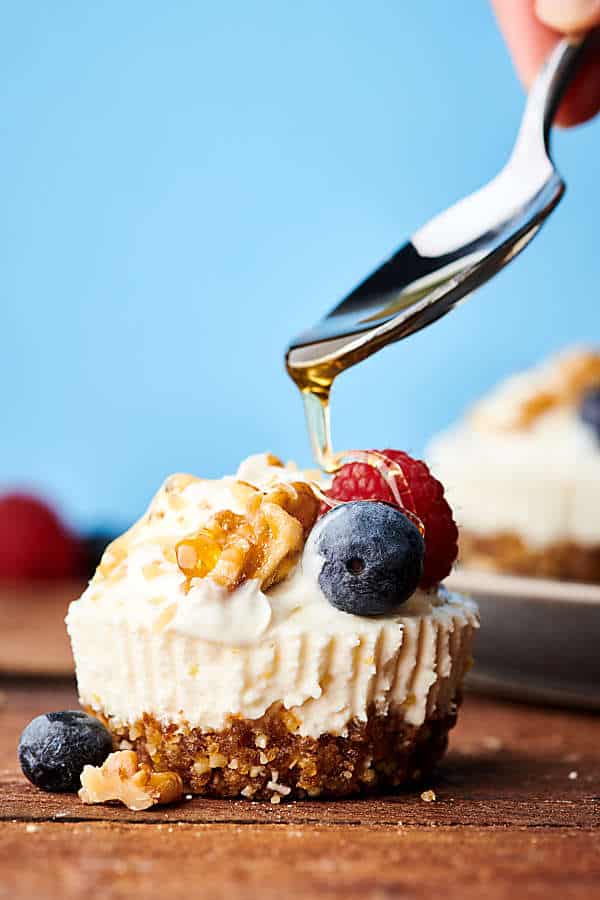 Strawberry Cake Mix Cookies. Cookies made with strawberry cake mix, strawberry jello, butter, eggs, and your choice of chocolate chips: dark, milk, or white! Quick, easy, delicious! 5 ingredients and 10 minute prep!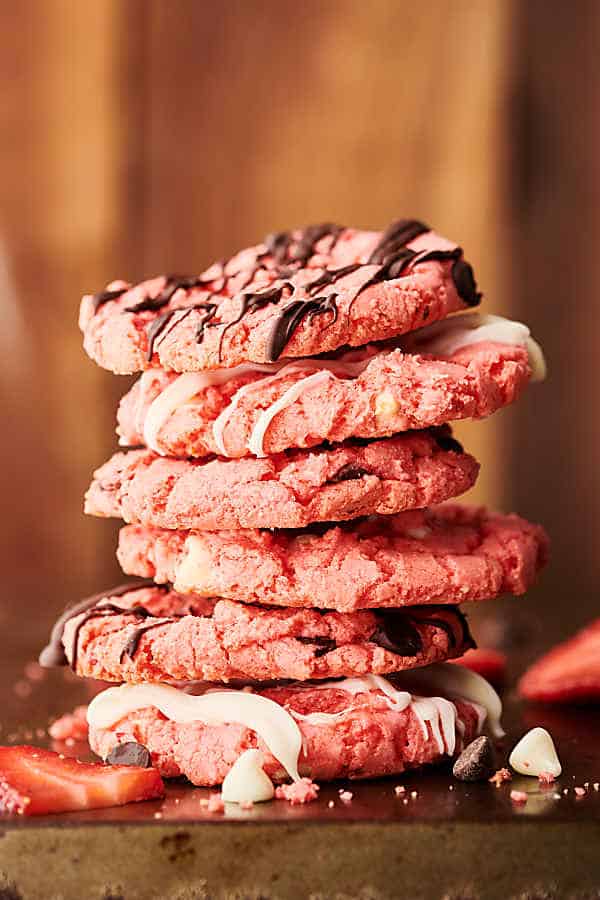 These Air Fryer Hand Pies are SO quick and easy to make. We're making 4 flavors today: S'Mores, Blueberry, Caramel Apple, and Cherry! I used store-bought crust and fillings to make this ULTRA easy, but feel free to make your own homemade crust and fillings!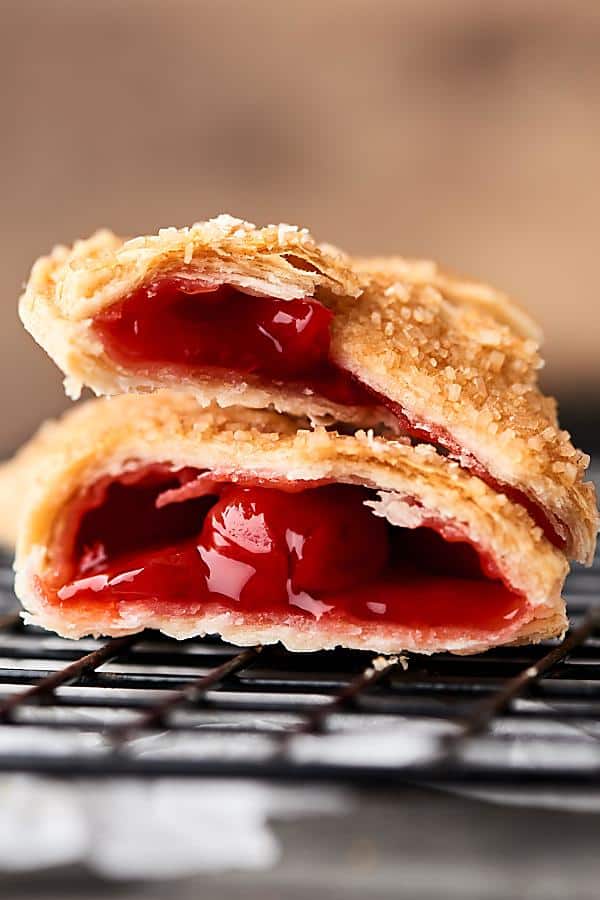 These Easy Coconut Oatmeal Cookies are gluten free and full of old fashioned oats, white chocolate, and sweetened coconut! Quick, easy, thick, chewy, and soooo warm and cozy!
These Vegan Raspberry Oatmeal Bars are SO easy and tasty. This vegan gluten free dessert is loaded with oats, brown sugar, coconut oil, walnuts, and your choice of preserves or jam!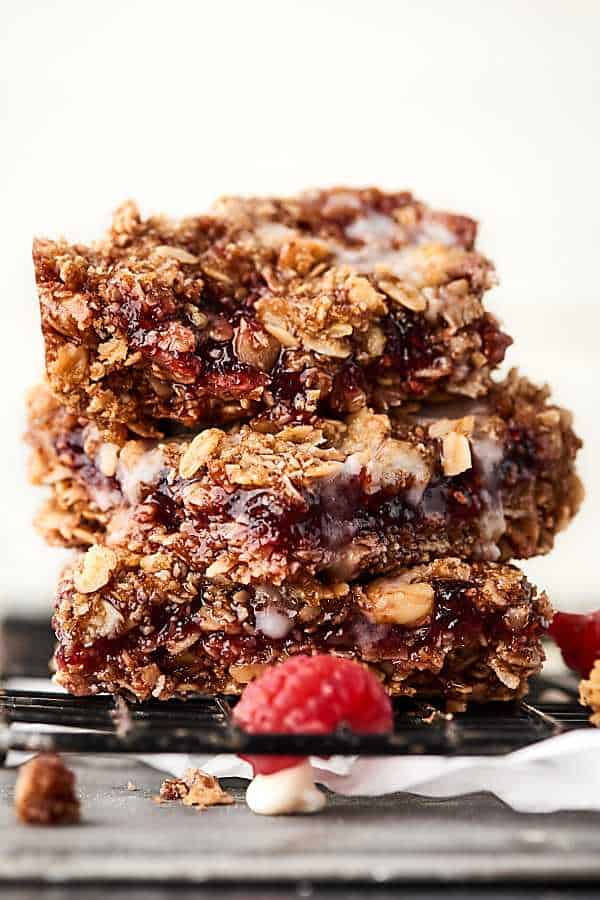 See more spring dessert recipes.
Happy Spring!
– Jennifer
What other spring recipes do you want to see? Show Me the Yummy!