Easy Recipes for Summer Entertaining. Let's spend less time in the kitchen and more time outside together!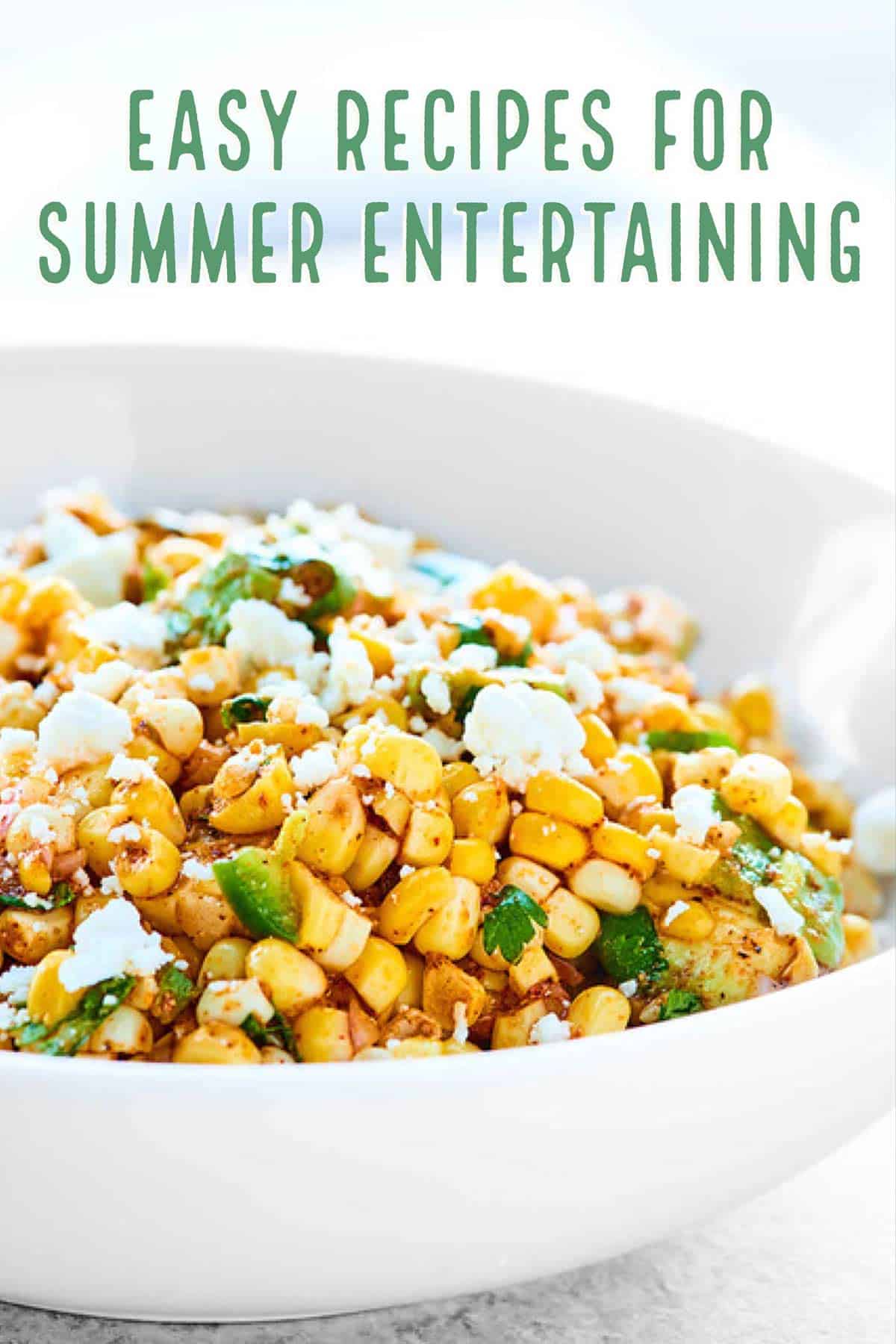 I don't know about you, but I have spent far too little time outside this summer!
But I'm changing that right now.
Who's with me?!
I LOVE entertaining, but I DON'T love spending a ton of time prepping.
My solution?
These Easy Recipes for Summer Entertaining!
Snacks & Apps
This Strawberry Baked Brie is the easiest appetizer for spring! Warm brie is topped with strawberries, basil, pecans, & a simple balsamic/honey marinade.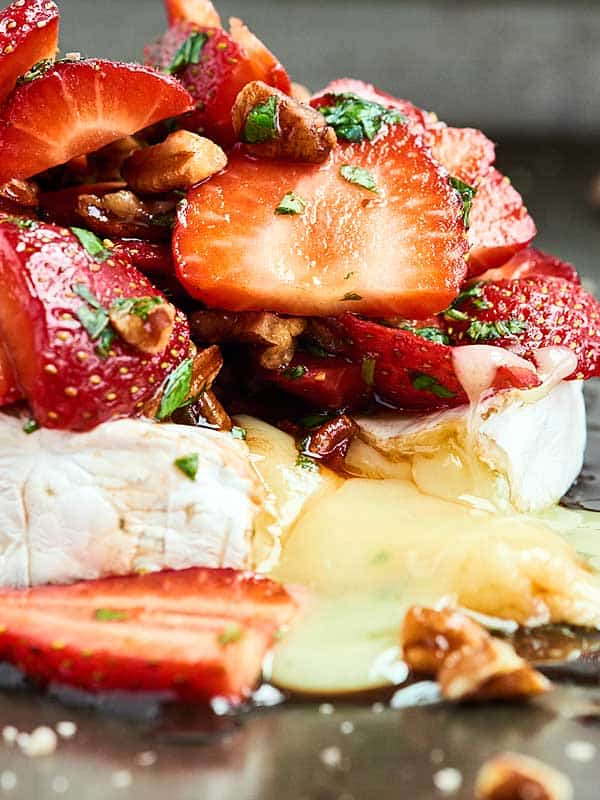 This Crack Dip is highly addictive. You've been warned. 😉 Full of cream cheese, bacon, sour cream, spices and more, you're never gonna want to stop eating it!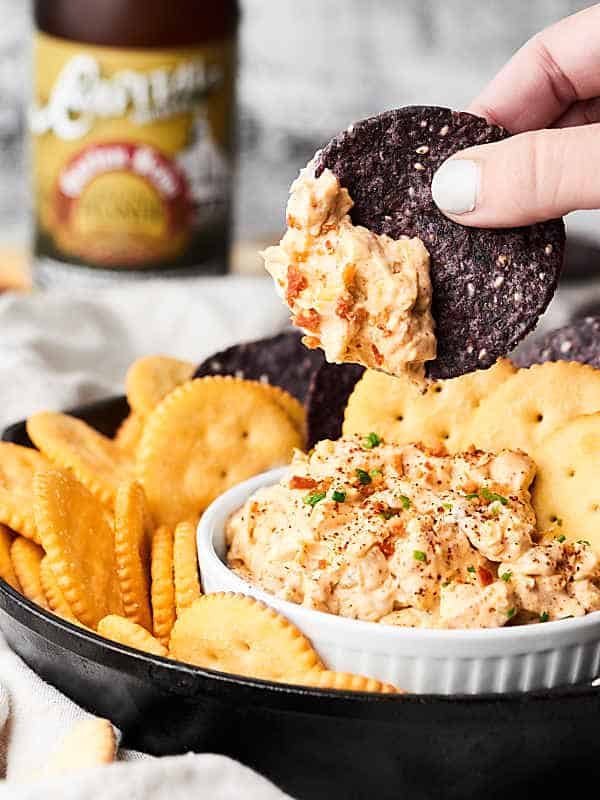 These Bacon Wrapped Dates are perfect for football (or any!) snacking! Only 3 ingredients – bacon, dates, goat cheese – and 20 minutes needed for the easiest and tastiest snack!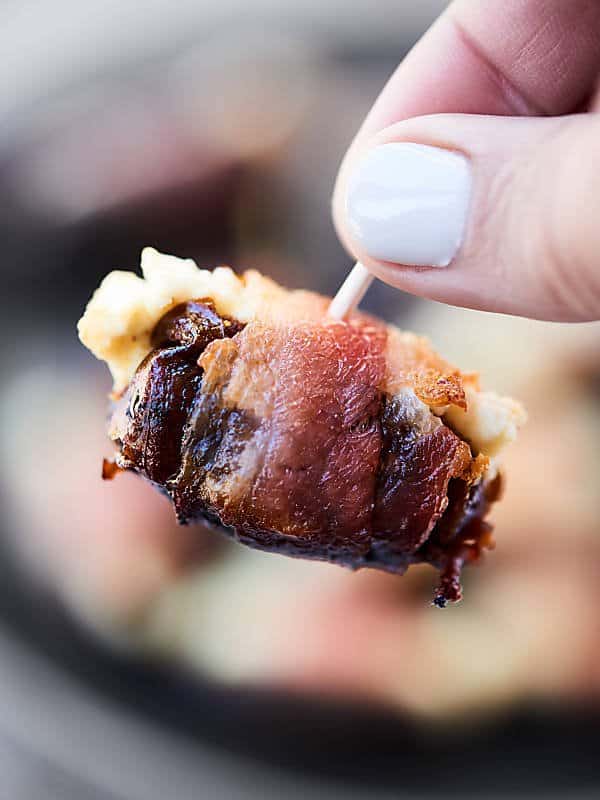 Ready for the easiest Cinco de Mayo recipe? This Texas Caviar comes together in a matter of minutes and is full of fresh veggies – peppers, onion, tomatoes – beans, corn, and a tangy dressing!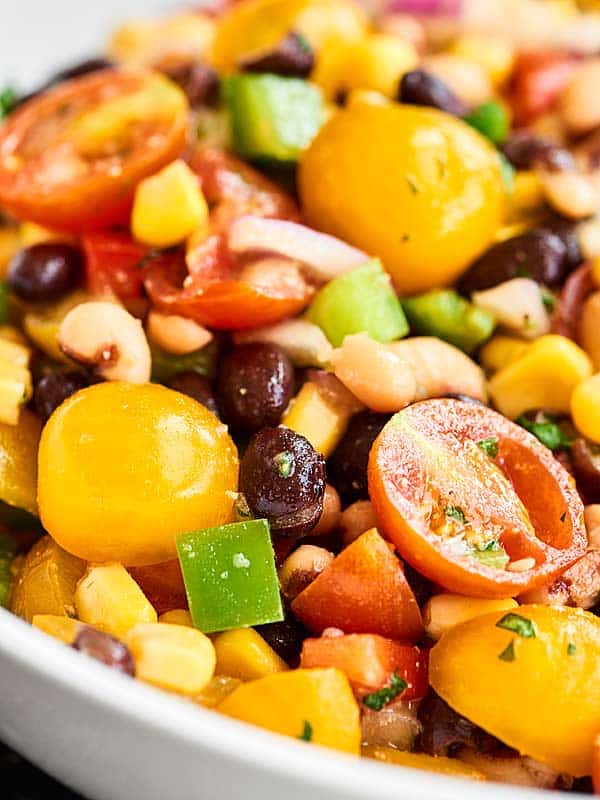 Chicken Wonton Cups made two ways. Wonton cups are filled with a spicy buffalo, blue cheese filling or a sweet BBQ, jack cheese filling and baked to golden perfection!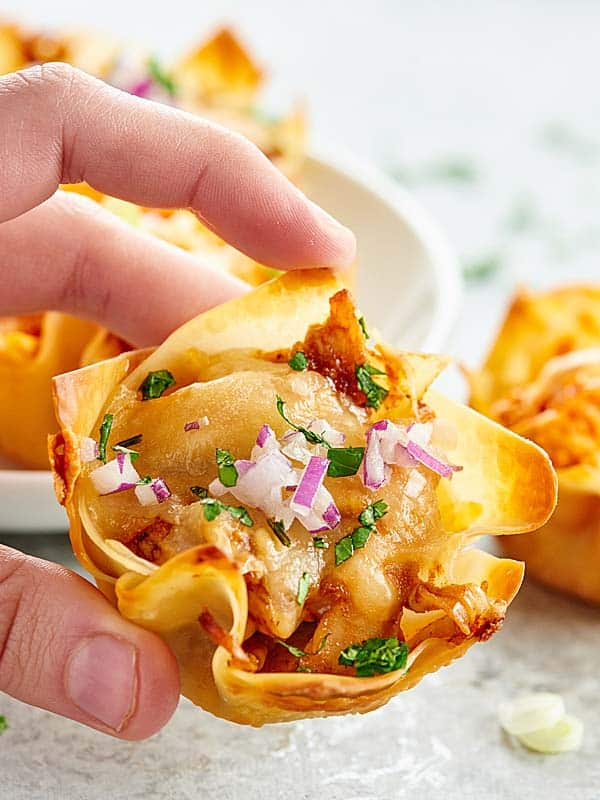 Salads
Hearty farro meets loads of fresh, crunchy veggies, tangy red wine vinegar, chickpeas, and spices to make this healthy and delicious Mediterranean Farro Salad Recipe!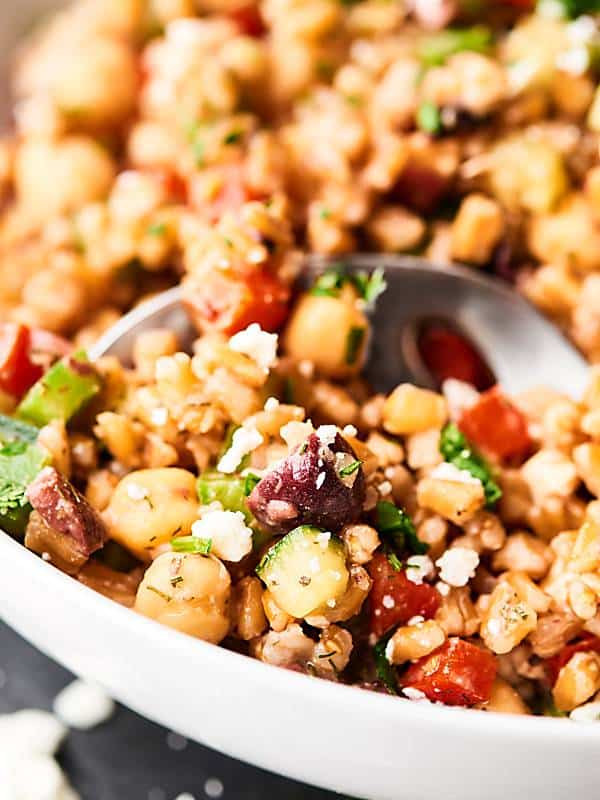 This simple Pesto Pasta Salad is loaded with pasta shells, fresh pesto, salty bacon, crumbly feta, juicy tomatoes, and crunchy cashews!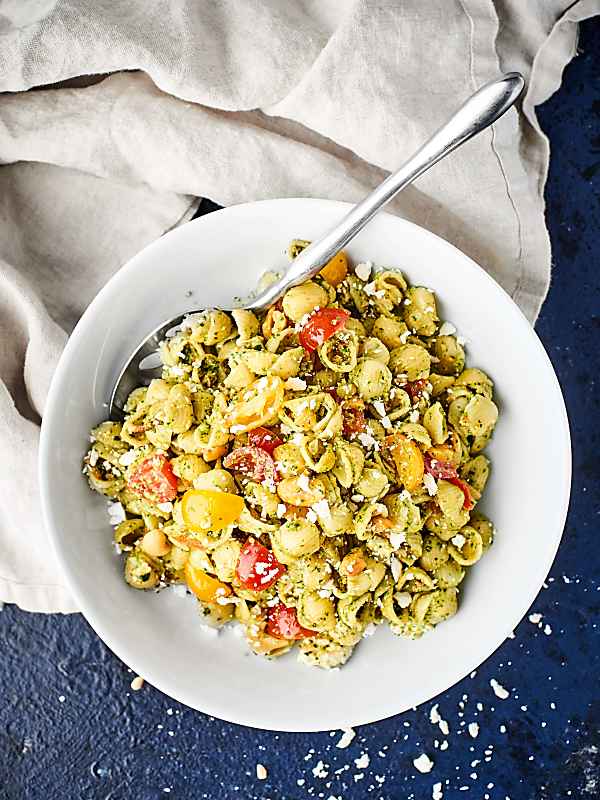 This Shrimp Avocado Salad Recipe is perfect for hot summer days! It's an EASY, cold, no-cook, healthy, refreshing salad full of shrimp, avocado, cucumbers, sun dried tomatoes, lemon juice, spices, and more!
This Mexican Corn Salad will totally be the star of your next BBQ. Full of roasted corn, creamy avocado, fresh cilantro, lime, and tons of spices, it's SO full of texture and flavor.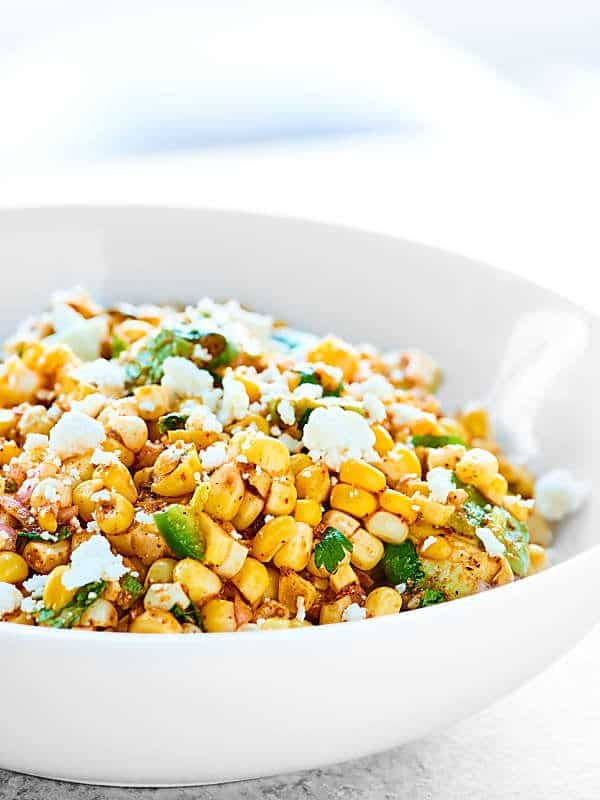 Only 7 ingredients needed to make this Berry Fruit Salad. All your favorite berries + fresh mint + lemon juice and honey! So yummy!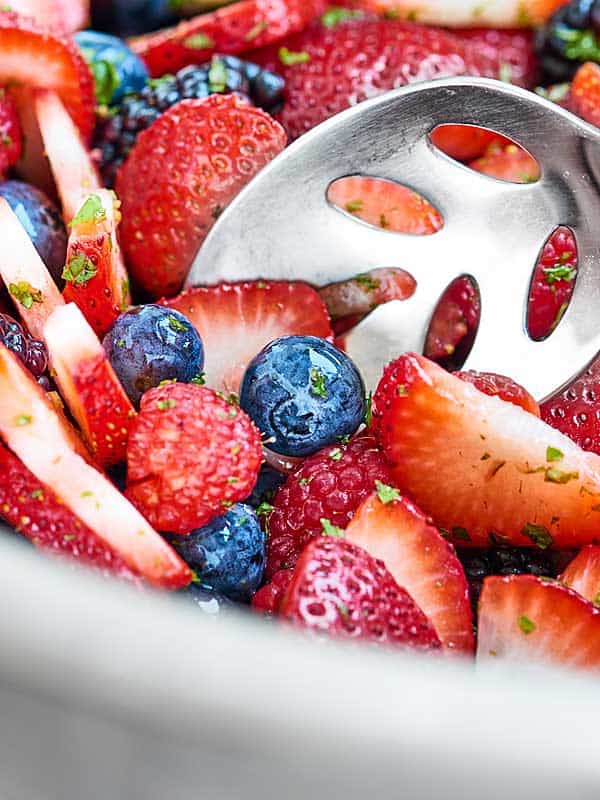 Main Dishes
Juicy grilled chicken smothered in BBQ sauce plus creamy, crunchy, fresh coleslaw makes these the easiest and tastiest Grilled BBQ Chicken Tacos you'll ever have!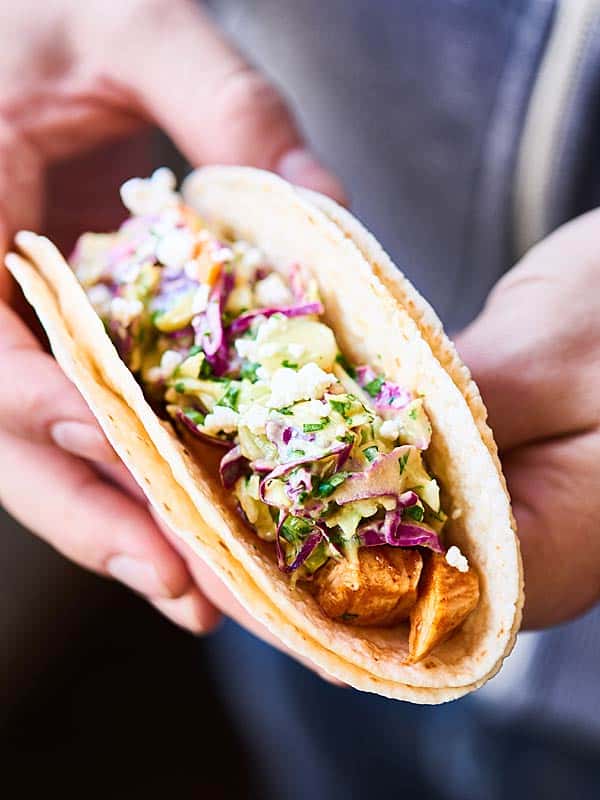 This Black Bean Burger Recipe is PACKED with vegetables and flavor and is super quick and easy to make. All you need is 10 minutes and a food processor! Vegan. Gluten Free.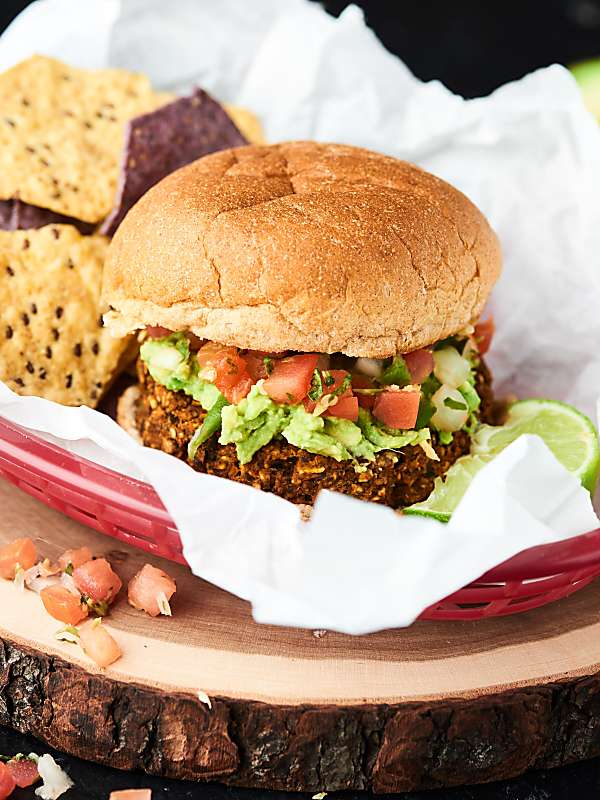 These are the BEST Mexican Turkey Burgers. Tender, seasoned turkey burgers + crunchy slaw, fresh pico, and a creamy avocado sauce make these perfect for an easy, healthy, and delicious dinner!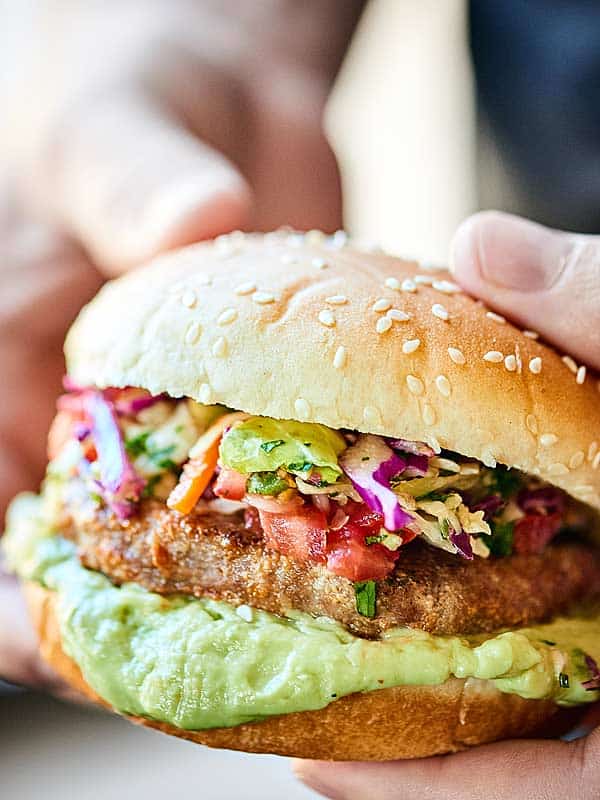 This Portobello Mushroom Burger is vegetarian, healthy, can be gluten free, and is topped with caramelized onions, a homemade basil pesto, and goat cheese!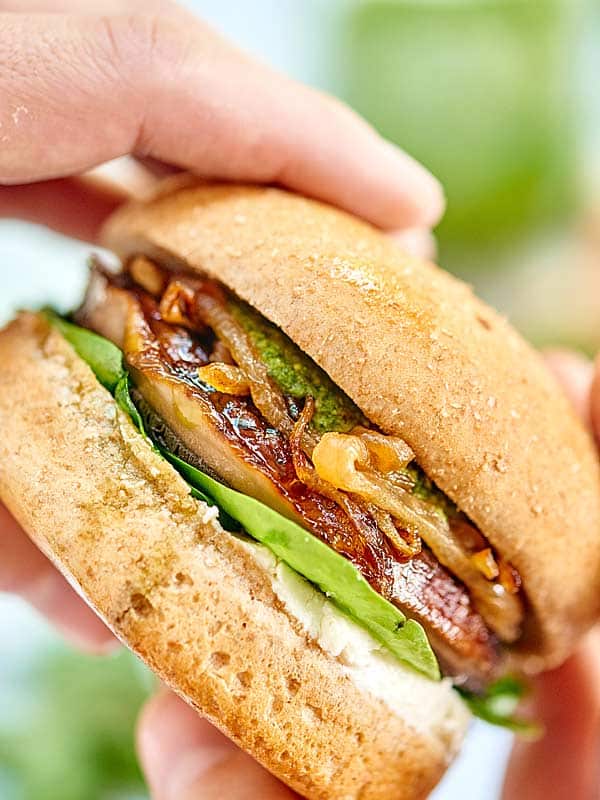 Paired with tzatziki and full of tender chicken, veggies, and an herb-y garlic marinade, these Greek Kebabs are the perfect, quick & easy, healthy summer dinner!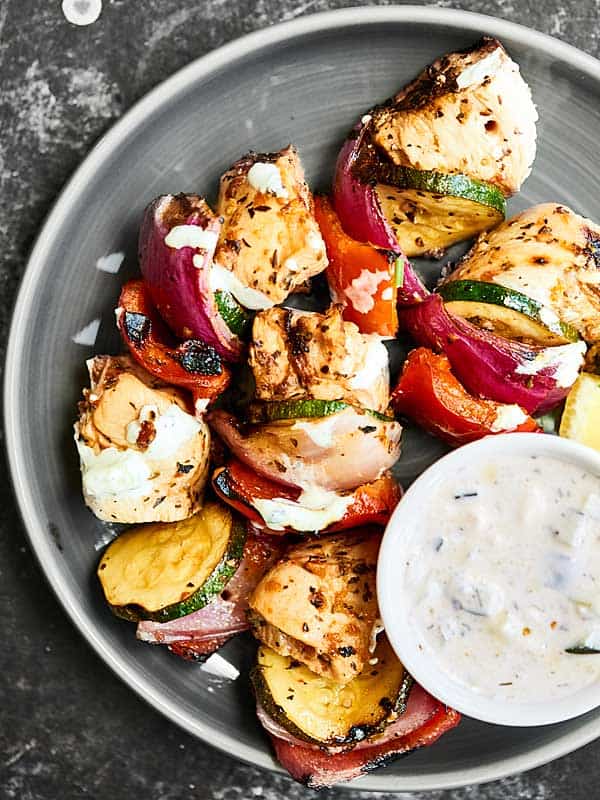 Desserts
Cake mix kicked up a notch to make this Carrot Poke Cake Recipe! Carrot cake is drizzled with cream of coconut then smothered in a homemade caramel cheesecake cool whip frosting.
This No Churn Roasted S'Mores Ice Cream Recipe is insanely quick and easy to make and is loaded with hot fudge, roasted marshmallows, and crunchy graham crackers! Only 7 ingredients needed and NO ice cream machine required!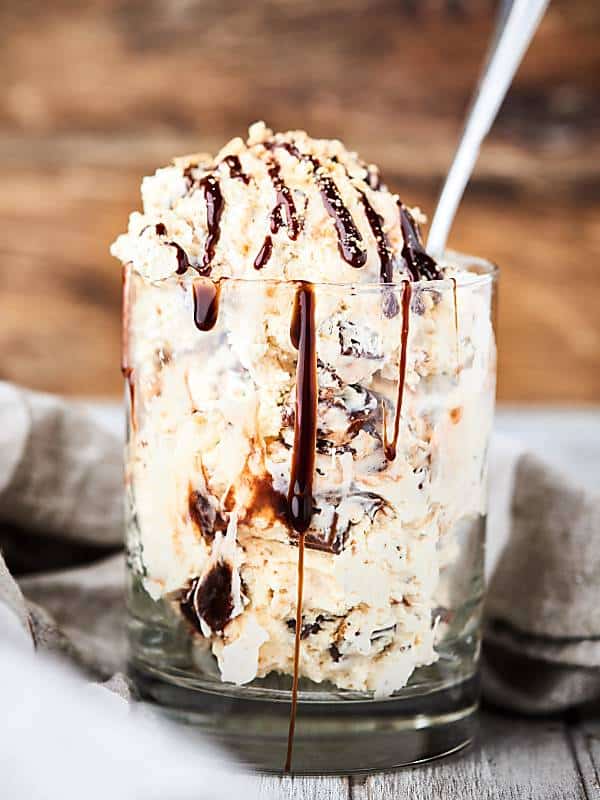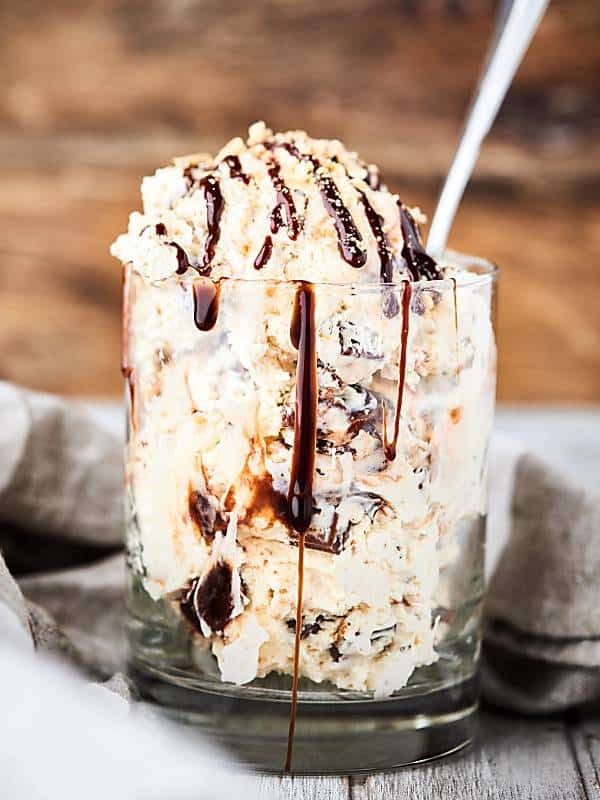 These Vegan Lemon Pound Cake Cupcakes are dense, moist, perfectly lemony, and smothered in the most delicious two ingredient glaze! A great dessert for warmer weather.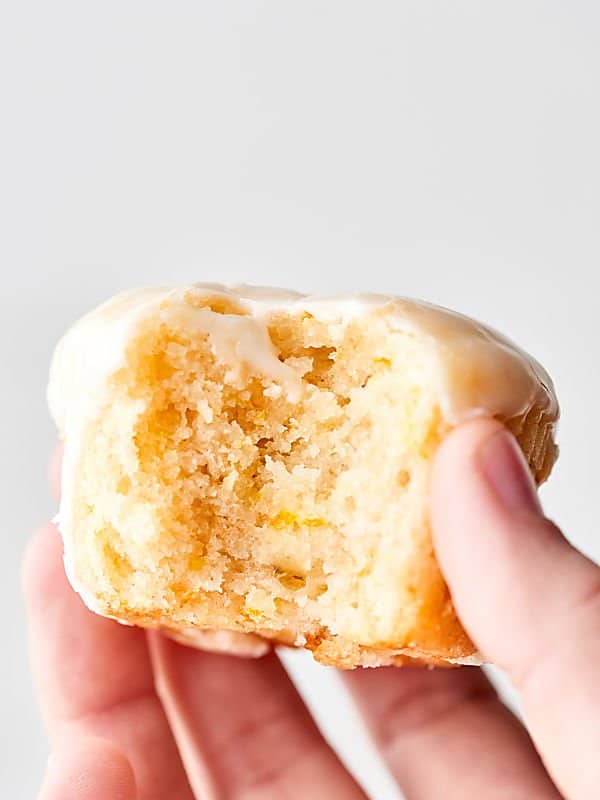 A ridiculously simple dessert, these Lemon Cake Parfaits come together in a matter of minutes and are made with lemon pudding, cool whip, pound cake, and fresh fruit salad!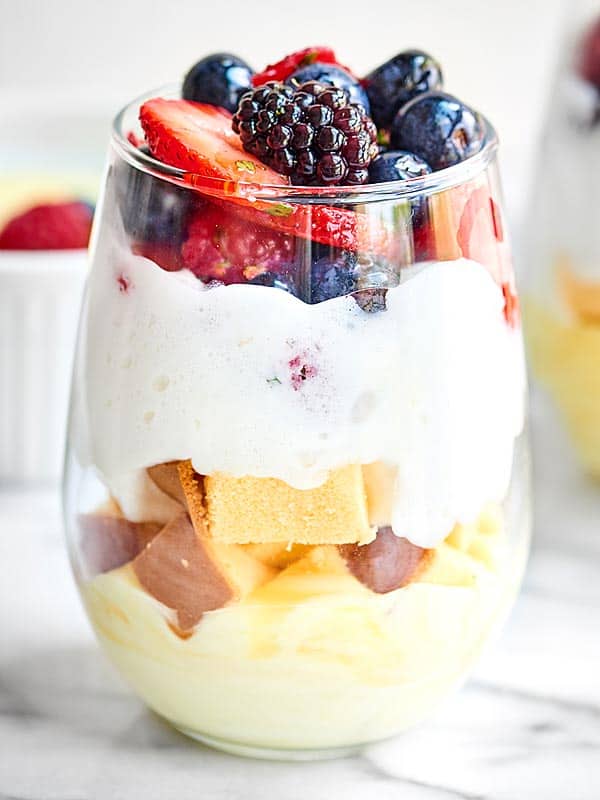 Chardonnay Caramel Cake: a ridiculously easy, flavorful, moist vanilla cake topped with lightly sweetened fluffy whipped cream, and an ultra rich, buttery caramel sauce.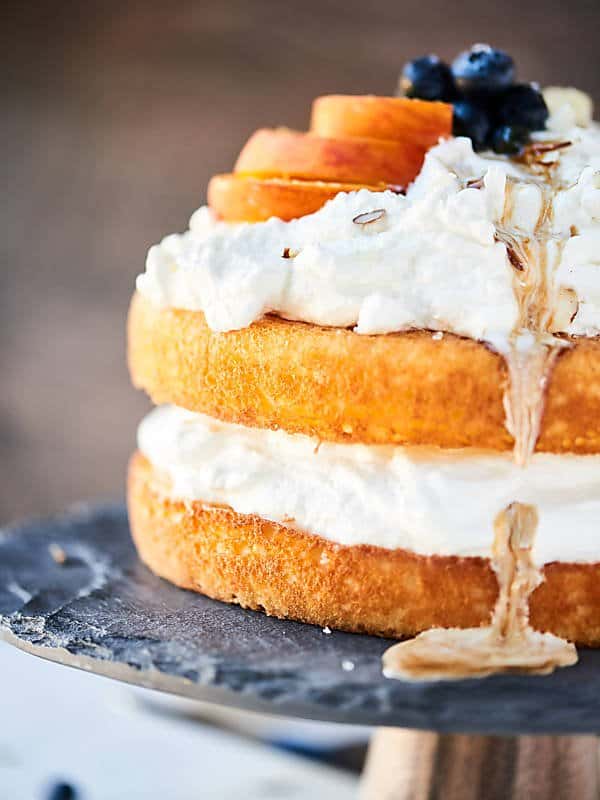 Drinks
Five Ingredient Margaritas – 4 Ways! Citrus Margarita. Spicy Mango Margarita. Mojito Margarita. Cucumber Chili Margarita. Cheers!
This Sparkling Watermelon Mojito is what summer is all about. Juicy watermelon, fresh mint, rum, and bubbly pinot grigio. . . so easy and refreshing! ♡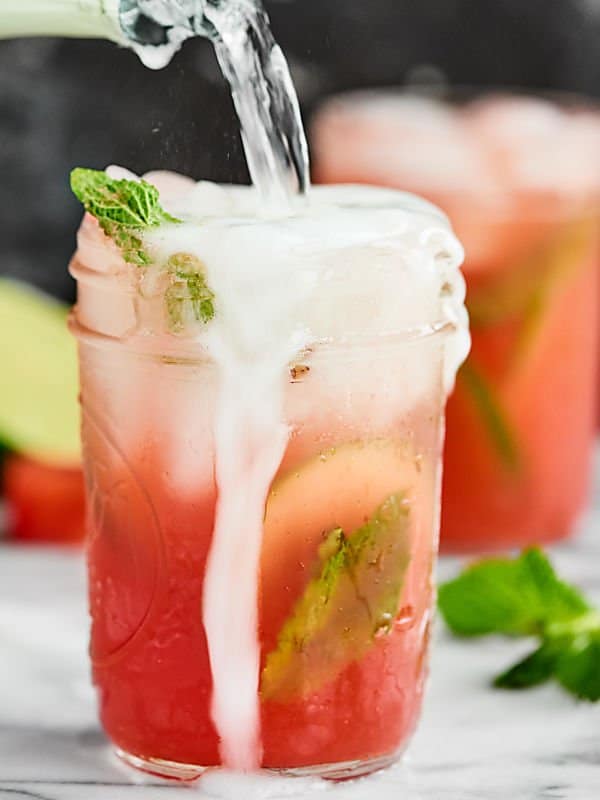 A refreshing adult's only cocktail, this Peach Lemonade Spritzer is made with fresh peaches, tart lemons, earthy basil, vodka, and a crisp white wine spritzer!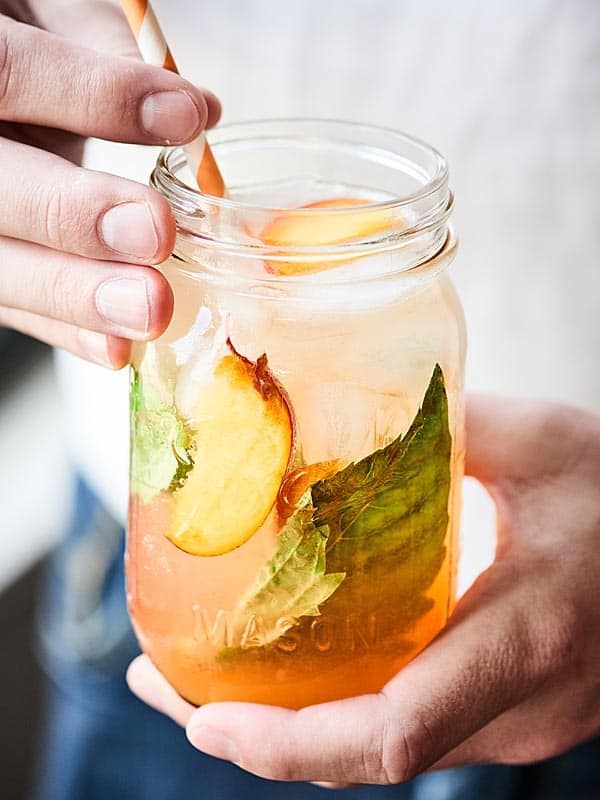 This Watermelon Sangria is summer in a glass! Fresh watermelon, strawberries, & lemons make it so seasonal! The addition of wine & vodka doesn't hurt either. 😉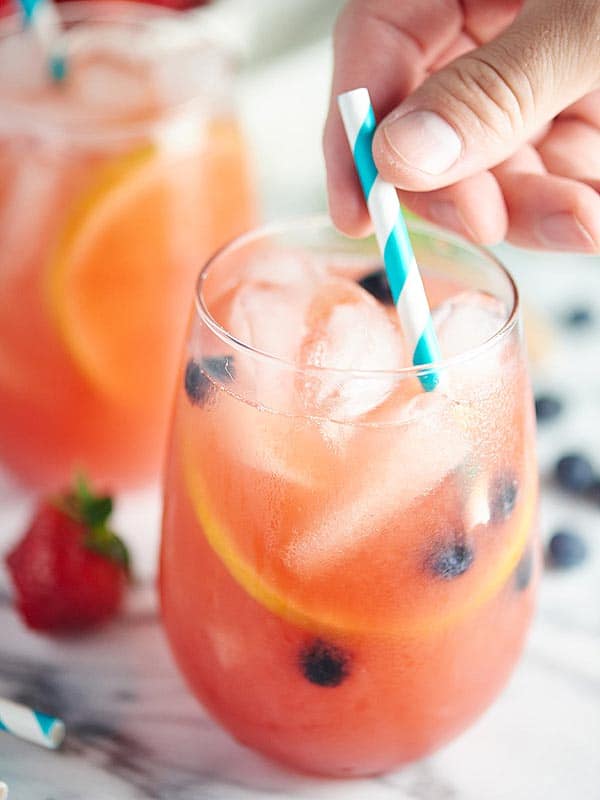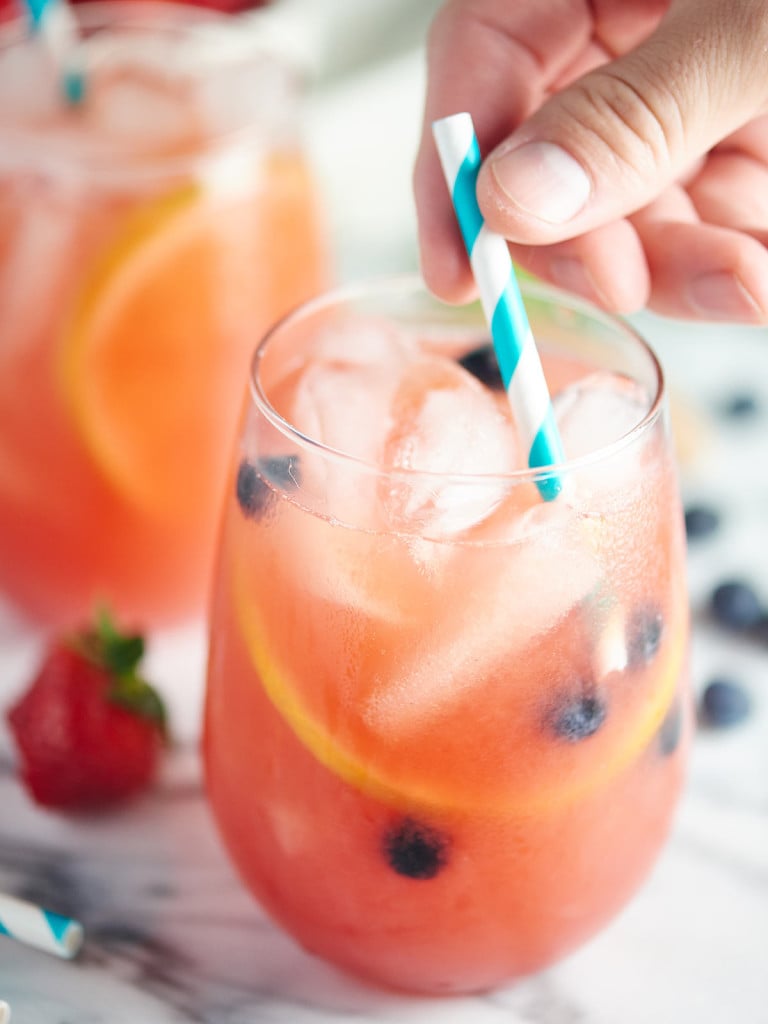 This honey strawberry lemonade only has four ingredients and is naturally sweetened! Perfect for kids! Add a shot of gin for an adults only cocktail!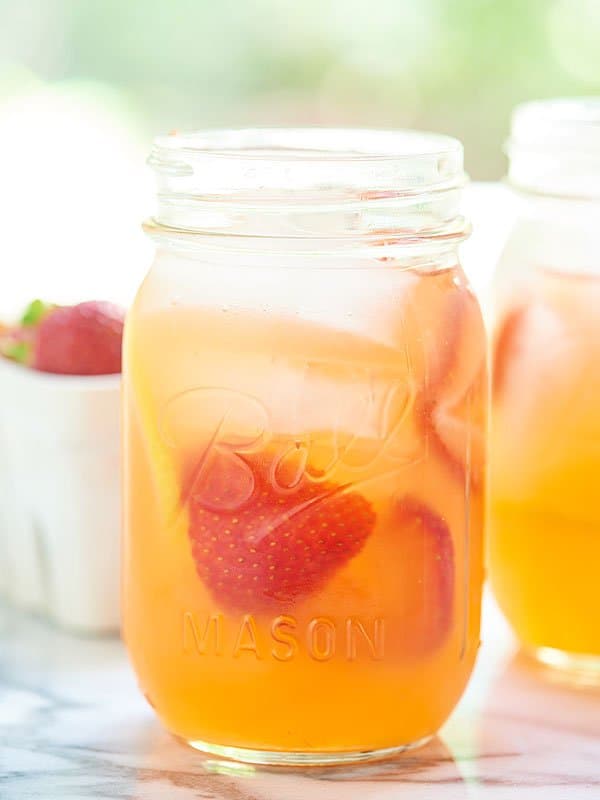 – Jennifer
How do YOU keep summer entertaining easy? Show Me the Yummy!