Easy New Years Eve Recipes 2017. Festive apps, easy dinners that can sit out for long periods of time, and delicious desserts!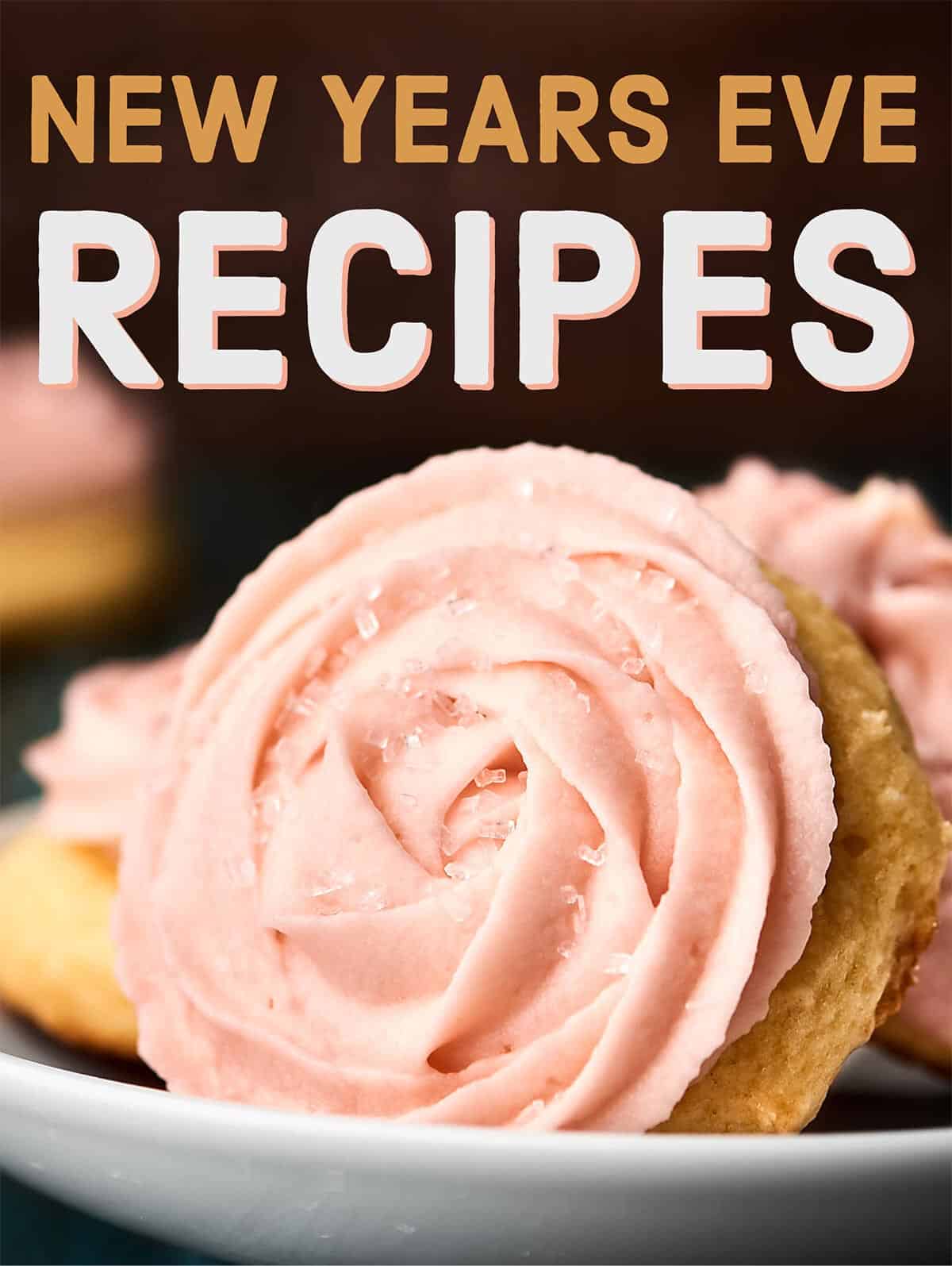 You guyyyyyys. It's almost New Years Eve!
Time flies when you're having fun.
This year has been a whirlwind and I'm so excited to see what 2018 has in store.
For now.
Let's talk New Years Eve.
The food.
It's the most important part.
So, today, I've gathered up my FAVE EASY New Years Eve Recipes.
Let's EAT!
New Years Eve Snacks, Apps, and Sides
This Sweet and Salty Snack Board is perfect for entertaining! As easy way to impress your guests! Full of chocolate, cheeses, fruit, crackers, and more!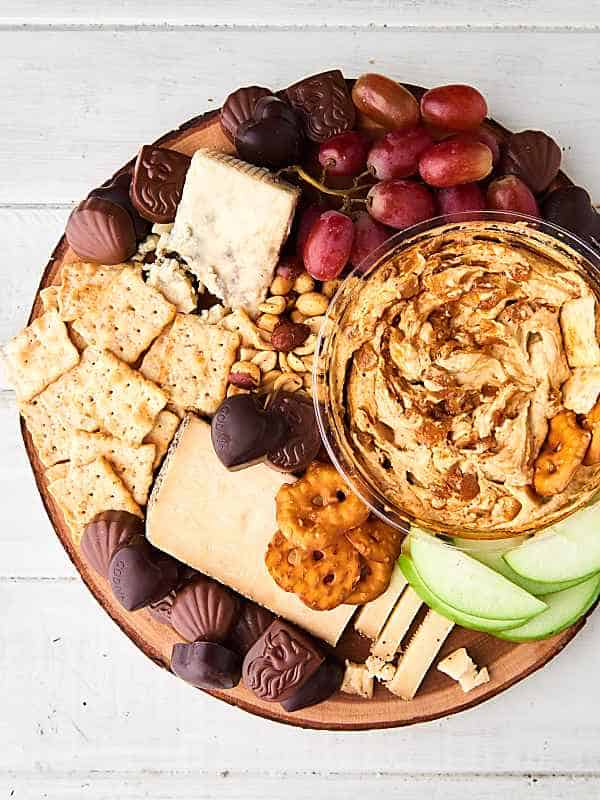 These Smoked Salmon Pinwheels are perfect for easy and elegant holiday entertaining. Quick and easy to make with only four ingredients: tortillas, a lemon pepper and asiago spread, smoked salmon, and spinach!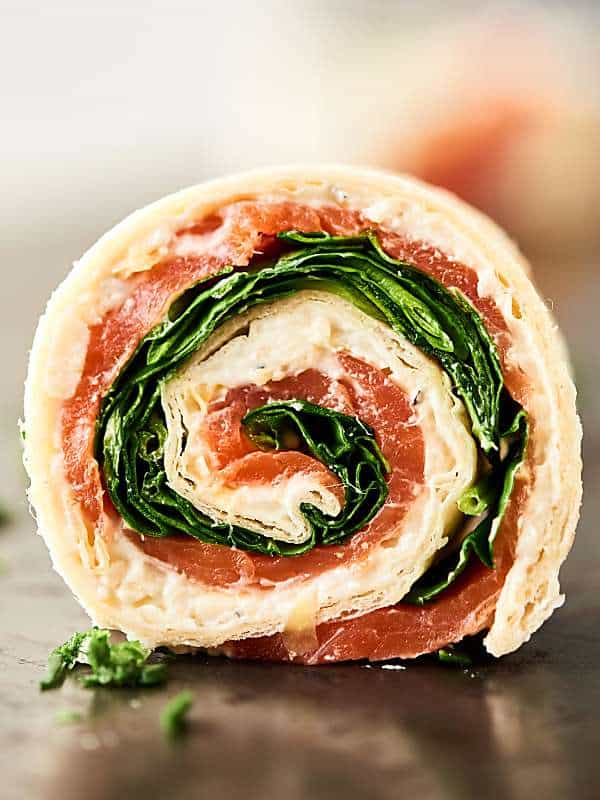 Instant Pot Taco Hummus. Ultra creamy hummus loaded with canary beans, taco seasonings, and lime juice. Made quick and easy in your Instant Pot!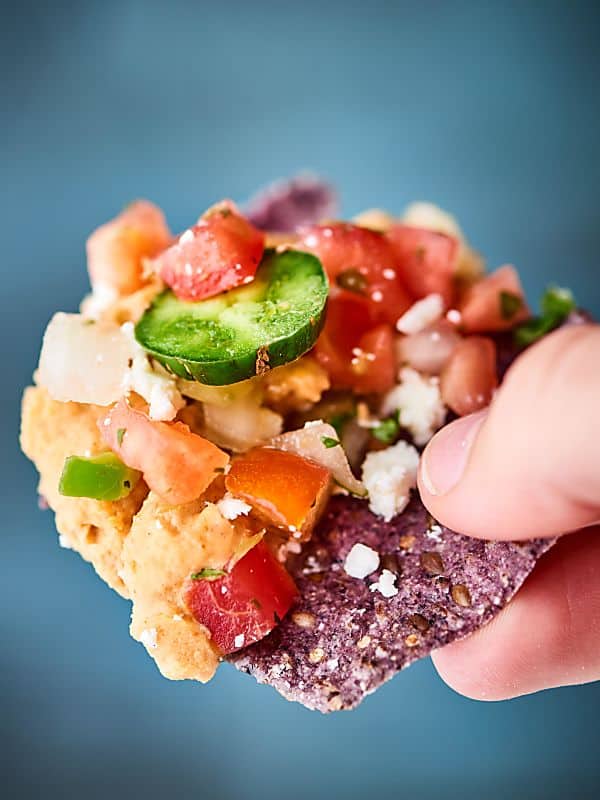 These Bacon Wrapped Dates are perfect for football (or any!) snacking! Only 3 ingredients – bacon, dates, goat cheese – and 20 minutes needed for the easiest and tastiest snack!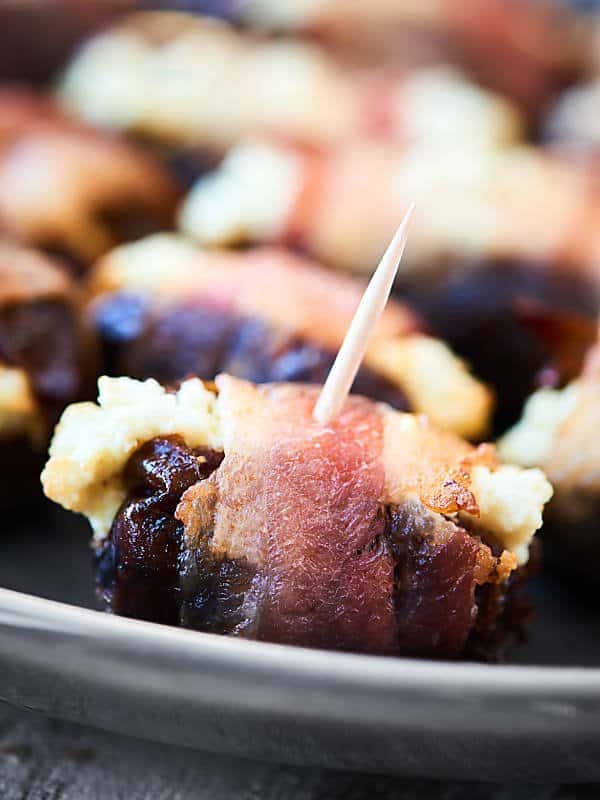 This Loaded Pizza Dip is like supreme pizza in dip form! A cream cheese base topped with sausage, veggies, pizza sauce, pepperoni, and loads of cheese! Easy game day appetizer or snack!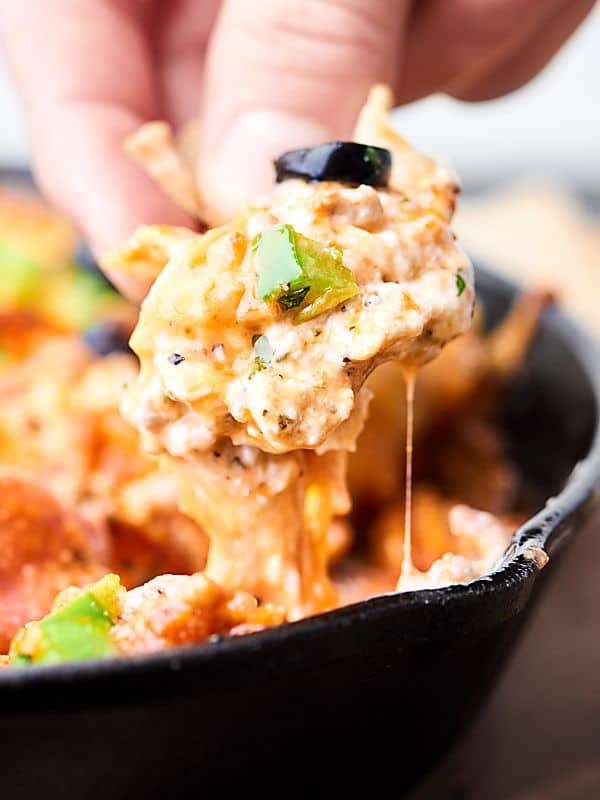 New Years Eve Dinners
This Crockpot Vegetarian Chili is vegan, gluten free, SO healthy, and loaded with veggies, spices, and THREE kinds of beans!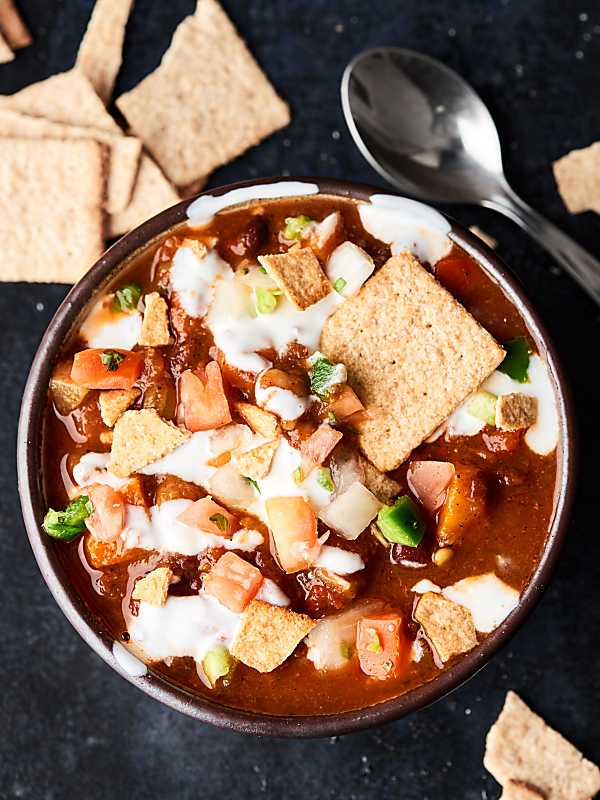 This Caramelized Onion and Mushroom Pizza is *almost* as easy to make as it is to eat. 😉 Thin crust topped with onions, mushrooms, spinach, tons of cheese, and a little thyme!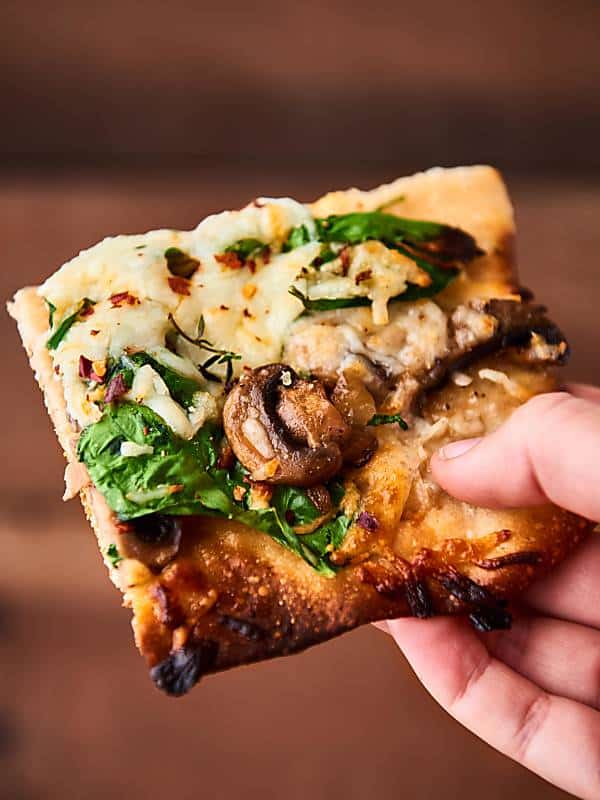 Slow Cooker Enchilada Quinoa is like a healthier, deconstructed enchilada! Loaded with quinoa, veggies, and chicken, this throw and go recipe is GREAT for an easy, healthy, weeknight dinner!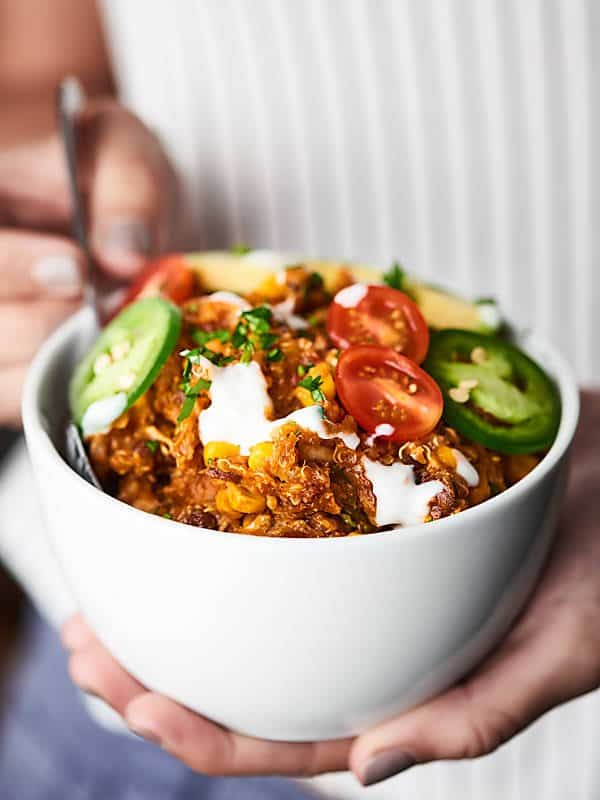 This Easy Beef Chili Recipe only contains FIVE ingredients (water and salt don't count 😉 ) and takes about 10-15 minutes to whip up. Ground beef, beans, tomato soup, brown sugar, and chili powder.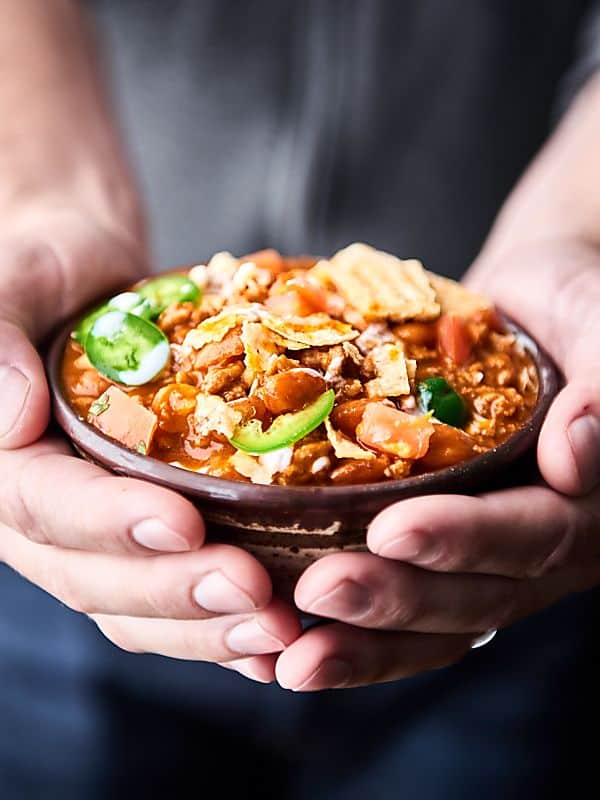 This Crockpot Chicken and Dumplings Recipe is winter comfort food perfection! Super quick and easy to make and SO hearty and cozy! No cream of "x" soup. Uses refrigerated biscuit dough!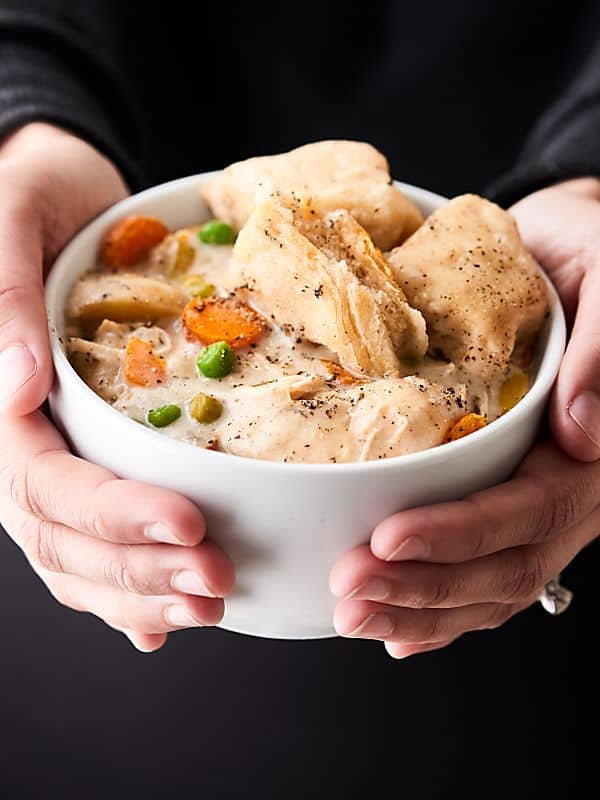 New Years Eve Desserts
These No Bake Walnut Cheesecake Bites are the perfect bite sized treat! A creamy cheesecake and walnut filling that's covered in chocolate! Vegetarian and gluten free.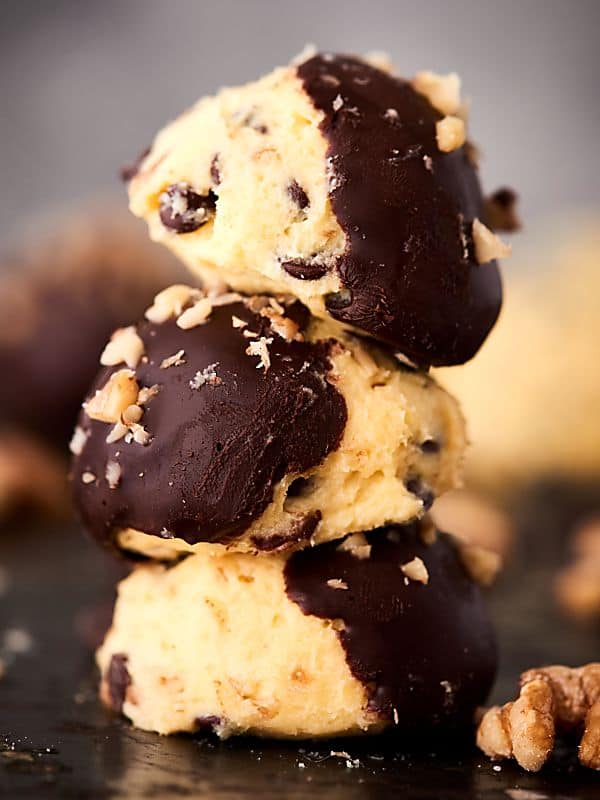 These Easy Peanut Clusters only require four ingredients: vanilla almond bark, chocolate chips, peanuts, and sea salt! Quick. Easy. Addicting.
These Granola Truffles only require 5 ingredients and taste like sugar cookies! Granola, vanilla extract, almond extract, cream cheese, and white chocolate!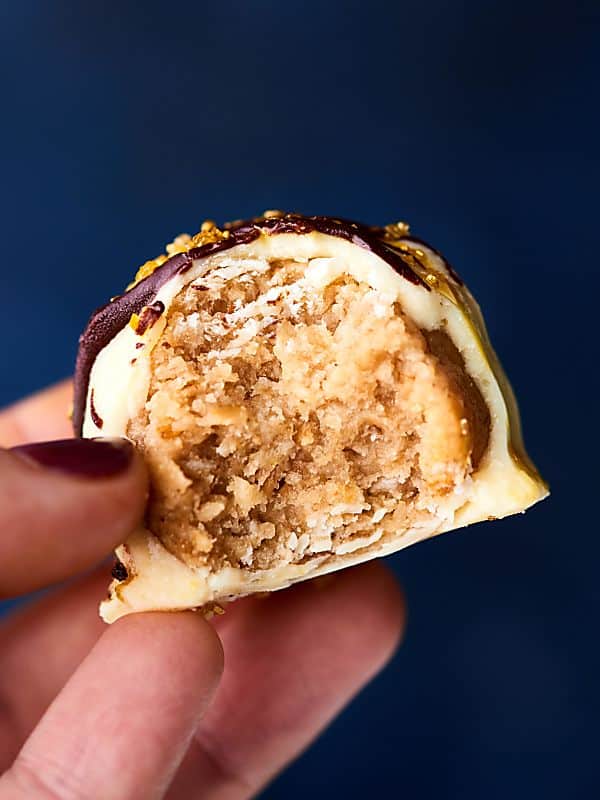 These Champagne Sugar Cookies with Champagne Buttercream are ultra sparkly and perfect for celebrating! They're also surprisingly easy to make and only require 7 ingredients!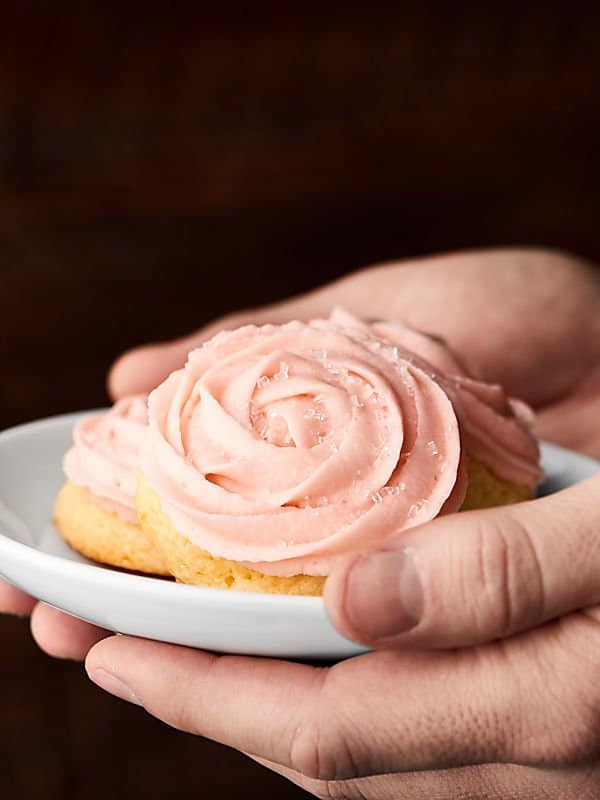 This Easy Microwave Fudge Recipe can be made into FOUR different flavors: peppermint, chocolate, turtle, and maple! Made in a mini muffin tin to make the perfect bite sized treats.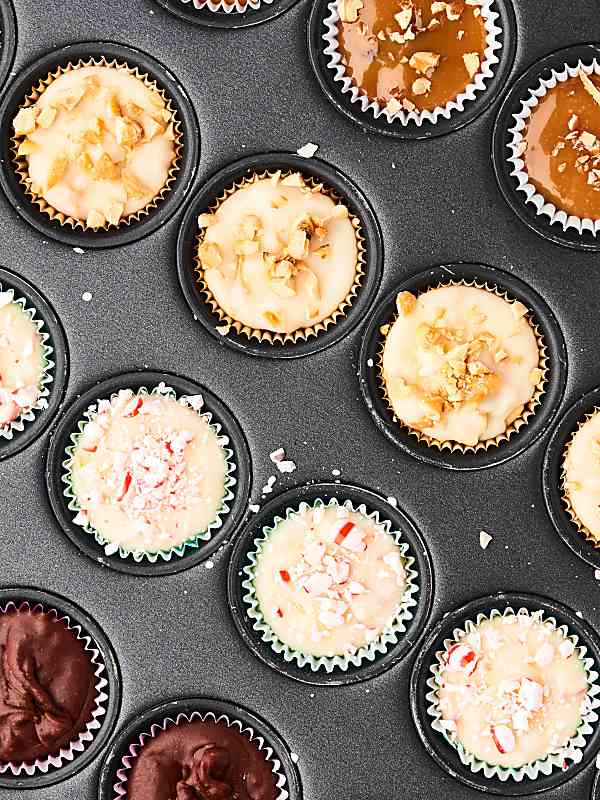 New Years Eve Drinks
Champagne.
😉
Happy New Year!
– Jennifer
What are YOU making for New Years Eve? Show Me the Yummy!