Easy Mother's Day Recipes 2019. Spoil your mom with brunch, sides, appetizers, dinner, dessert, and of course, drinks!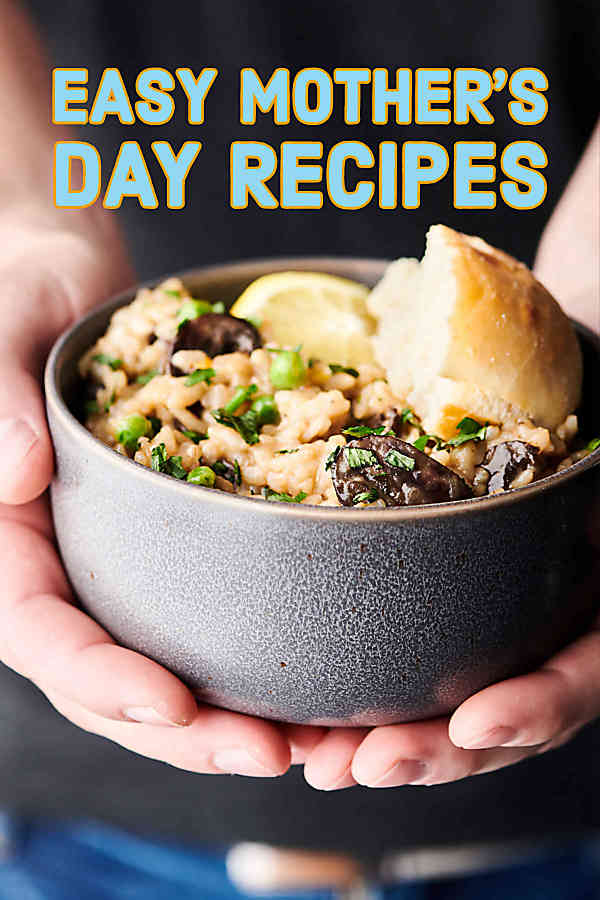 Although Trevor and I don't have kids yet – we've got one cookin' in the oven right now – we've still decided that we should celebrate Mother's Day and Father's Day this year.
Yay!
We can't wait to spoil each other. And of course, the best way we know how? With food! Today, I'm putting my feet up while Trevor and Teddy pamper me all day. 😉 Don't worry, Trevor will get his own special day to celebrate in June.
Whether you're a mother or just need some ideas to help celebrate YOUR mother, here are some of my favorite brunch, side, appetizer, dinner, dessert, and drink recipes for Mother's Day!
Easy Mother's Day Brunch Recipes
These Healthy Banana Pancake Muffins are loaded with bananas, pure maple syrup, all natural peanut butter, fat free buttermilk, egg, vanilla extract, whole grain protein pancake mix, cinnamon, and dark chocolate chunks! Quick, healthy, and delicious! Freezer friendly. Less than 250 calories per muffin!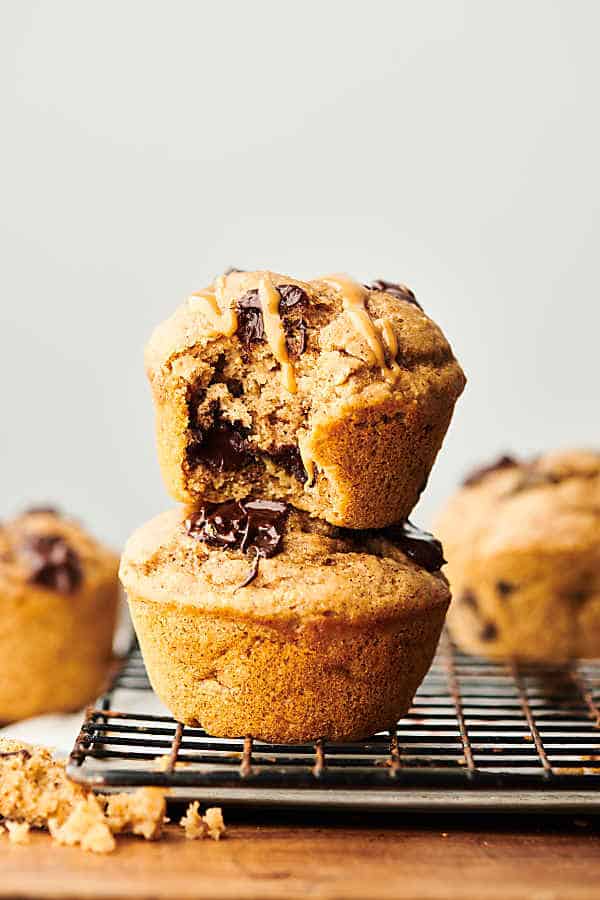 This Breakfast Burrito Bowl Recipe is full of sweet potatoes, peppers, onion, spinach, mushrooms, garlic, black beans, and spices. Topped with a fried egg, salsa, and greek yogurt! Healthy. Meatless. Gluten Free. Perfect for meal prep! Can be vegan!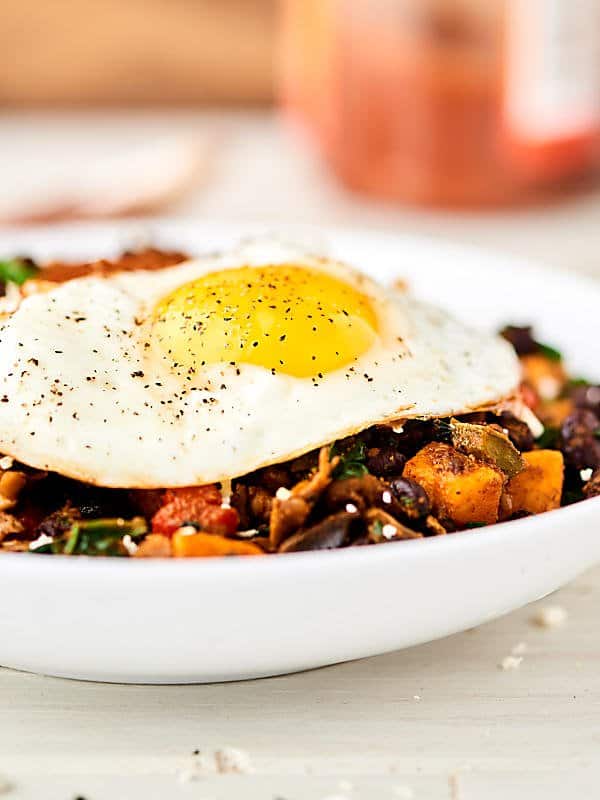 These Mini Breakfast Pizzas are my latest breakfast obsession. Pita topped with fresh pesto, savory sausage, melty mozzarella, and a gooey egg!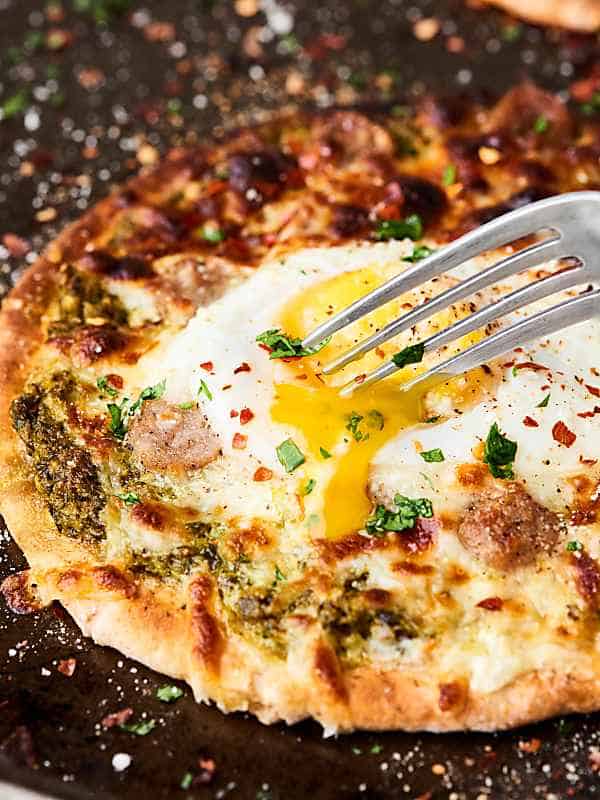 Slightly crispy exterior with perfectly fluffy centers, and smothered in butter and spices, these Roasted Breakfast Potatoes are quick, EASY, and completely addicting.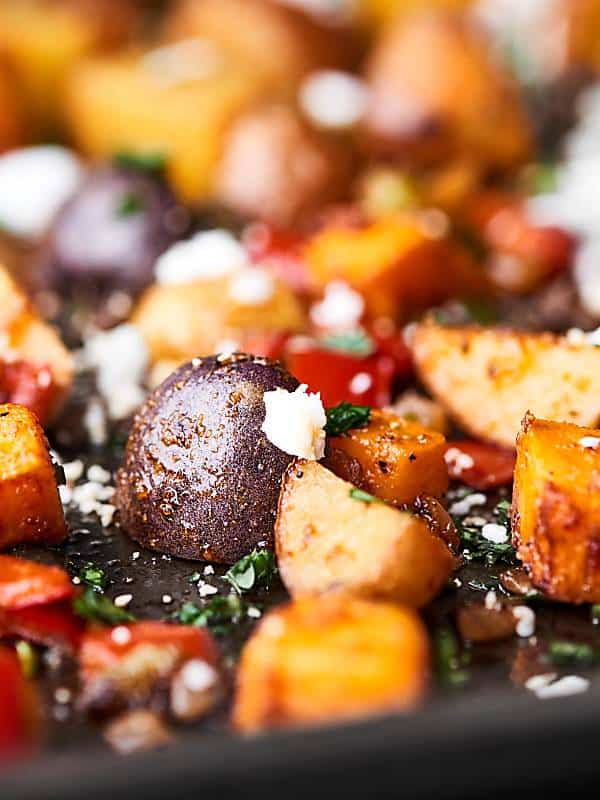 These double chocolate bananas muffins are ridiculously easy to make . . . and even easier to eat. Full of ripe bananas, brown sugar, cocoa powder, and dark chocolate chunks! Socially acceptable for breakfast, but decadent enough for dessert. 😉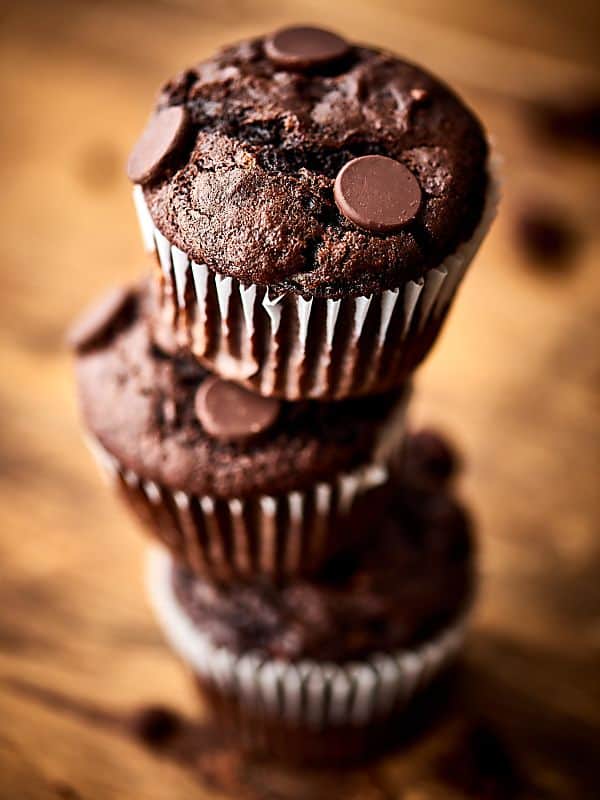 More Mother's Day Brunch Recipes.
Easy Mother's Day Sides & App Recipes
Lemon Parmesan Roasted Asparagus. In season asparagus gets roasted to perfection with a touch of oil, spices: garlic powder, onion powder, red pepper flakes, salt and pepper – then drizzled in freshly squeezed lemon juice and sharp parmesan cheese.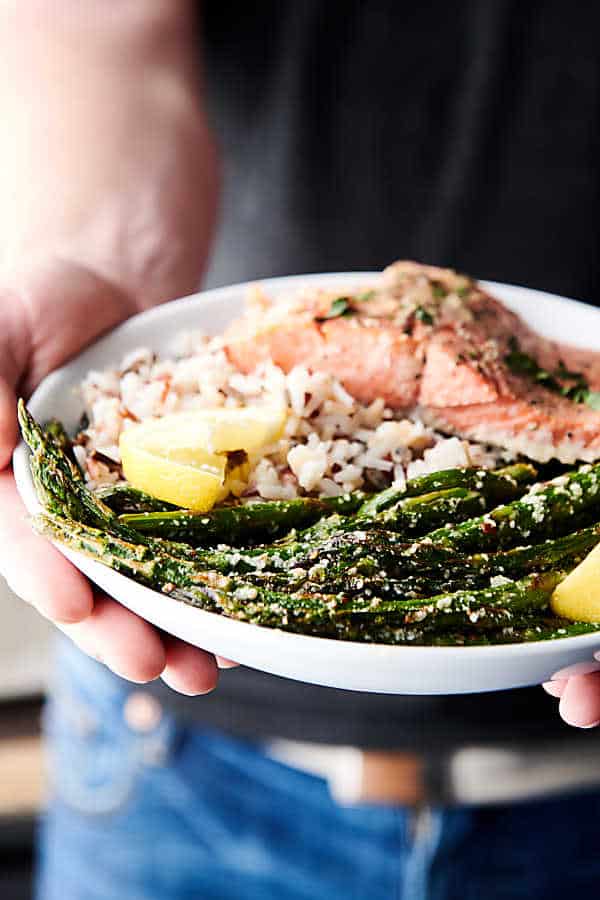 This Easy Caprese Salad is an easy, fresh summer classic! Juicy sliced tomatoes and creamy mozzarella seasoned with extra virgin olive oil, balsamic vinegar, garlic, fresh basil, and salt. Don't forget the extra drizzle of balsamic glaze!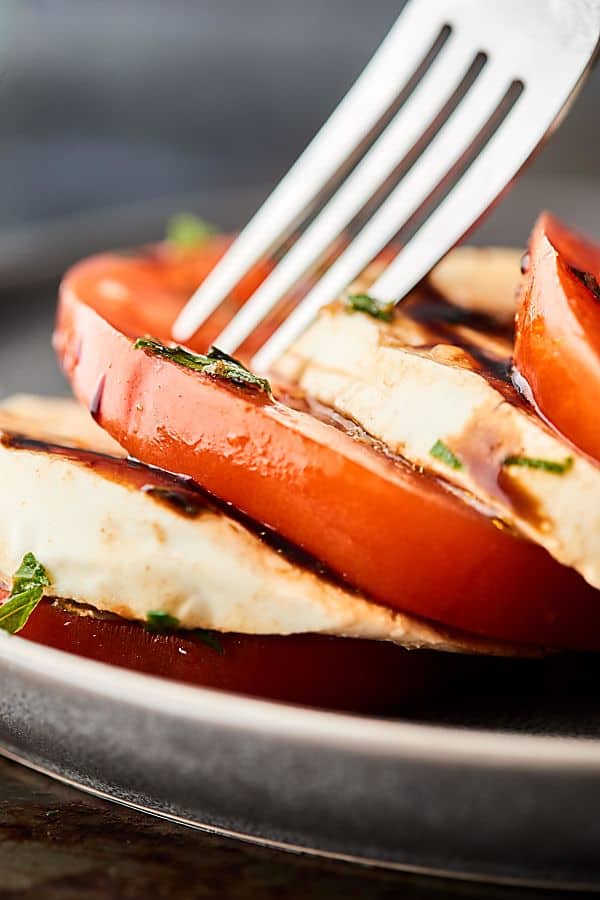 These Balsamic Roasted Vegetables are loaded with sweet potato, asparagus, bell peppers, red onion, dijon mustard, balsamic vinegar, and a few spices! Easy. Healthy. Flavorful. Gluten Free. Vegan.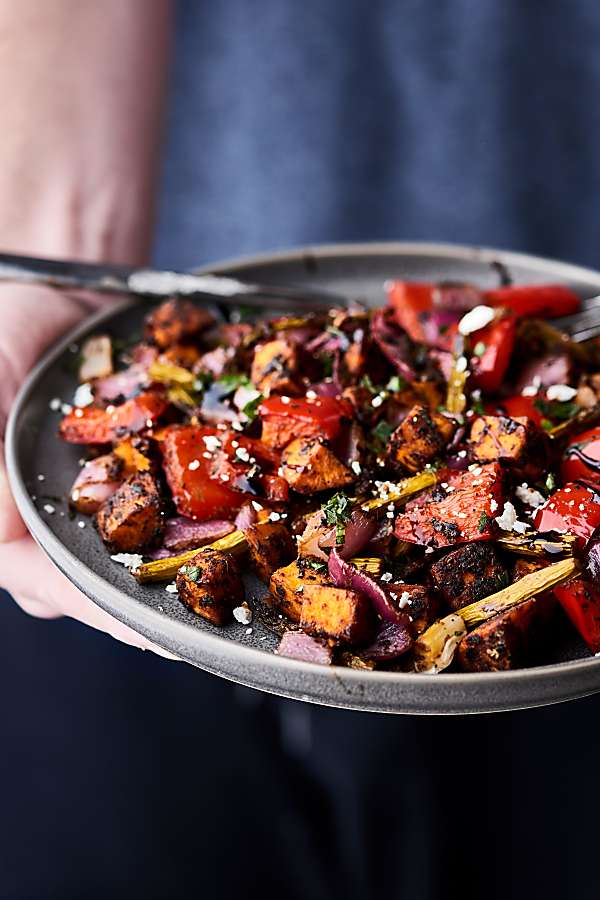 This easy bruschetta recipe is a healthy summer classic! Juicy tomatoes tossed with sun dried tomatoes, garlic, a touch of oil, balsamic vinegar, and fresh basil . . . we can't get enough of this stuff!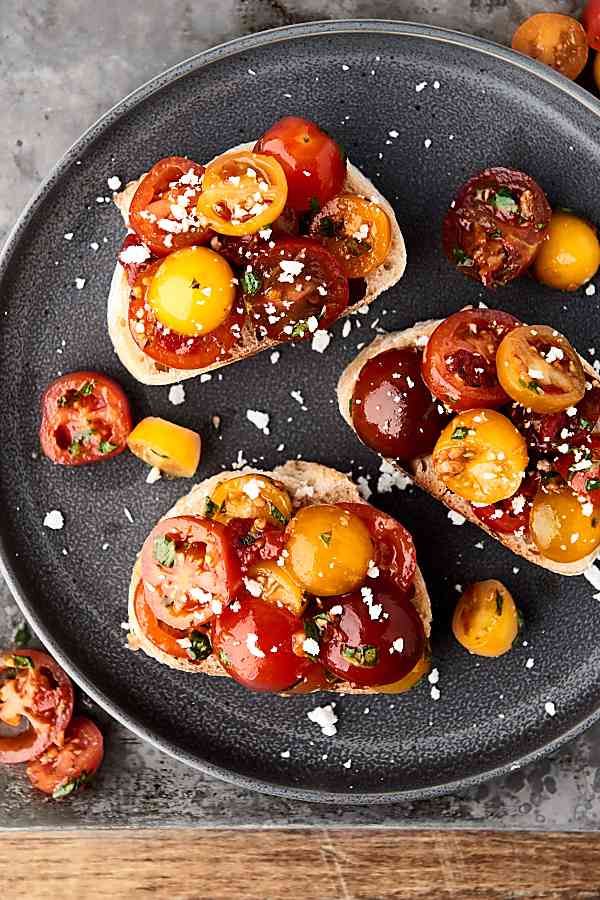 This Strawberry Baked Brie is the easiest appetizer for spring! Warm brie is topped with strawberries, basil, pecans, & a simple balsamic/honey marinade.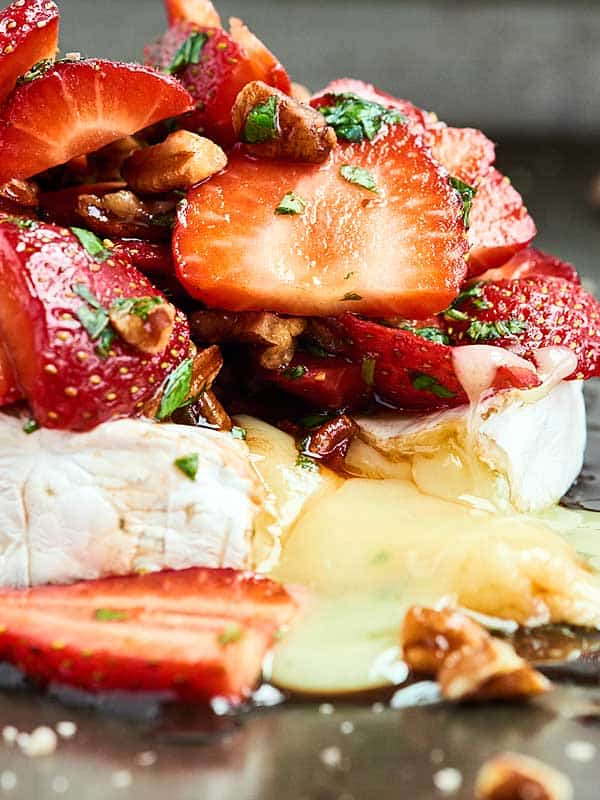 More Mother's Day Sides & Apps.
Easy Mother's Day Dinner Recipes
Easy Lemon Honey Baked Salmon. A quick, easy, gluten free, and healthy recipe made with salmon fillets, salt, pepper, garlic powder, honey, lemon juice, butter, and dijon mustard!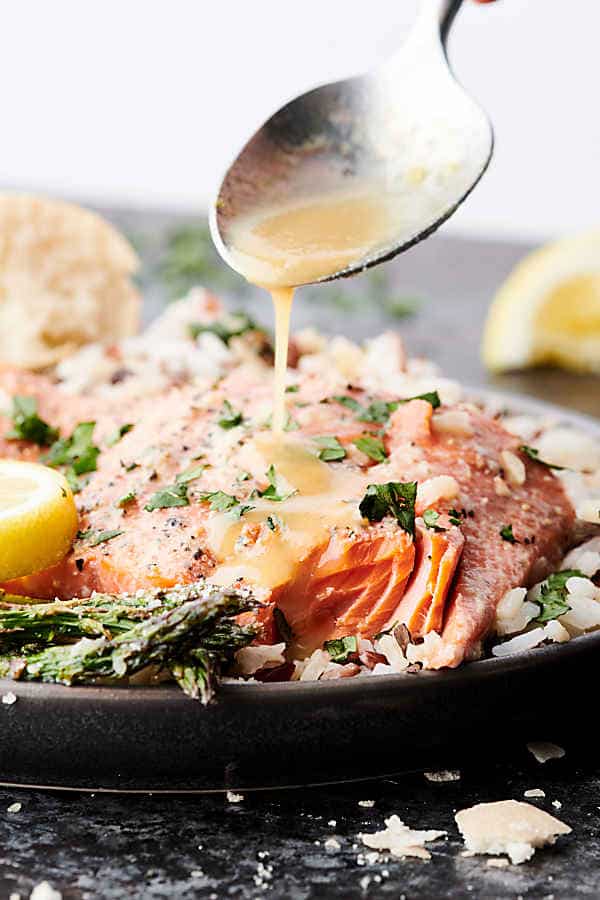 Instant Pot Mushroom Risotto. A classic made in the pressure cooker and loaded with butter, onions, spices, baby belly mushrooms, garlic, Arborio rice, a splash of wine, vegetable broth, baby spinach, peas, three kinds of cheese: asiago, romano, and parmesan, and fresh lemon juice/zest! A decadent vegetarian main or a creamy side dish to your favorite protein!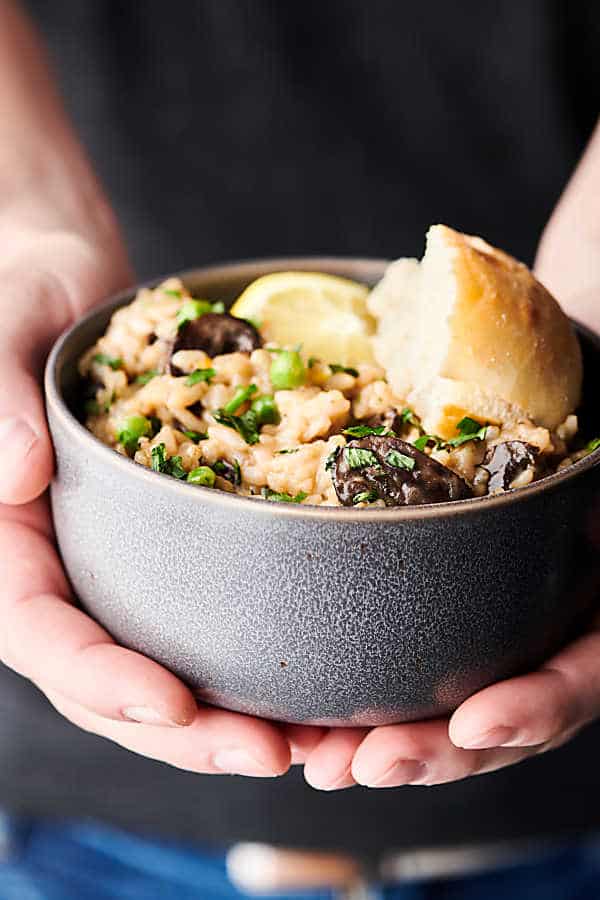 Walnut Baked Scallops. Scallops topped with a crumb topping – walnuts, parmesan, and spices – and drizzled with a coconut oil, lemon, and white wine sauce. Easy. Nutritious. Delicious. Ready in under 30 minutes!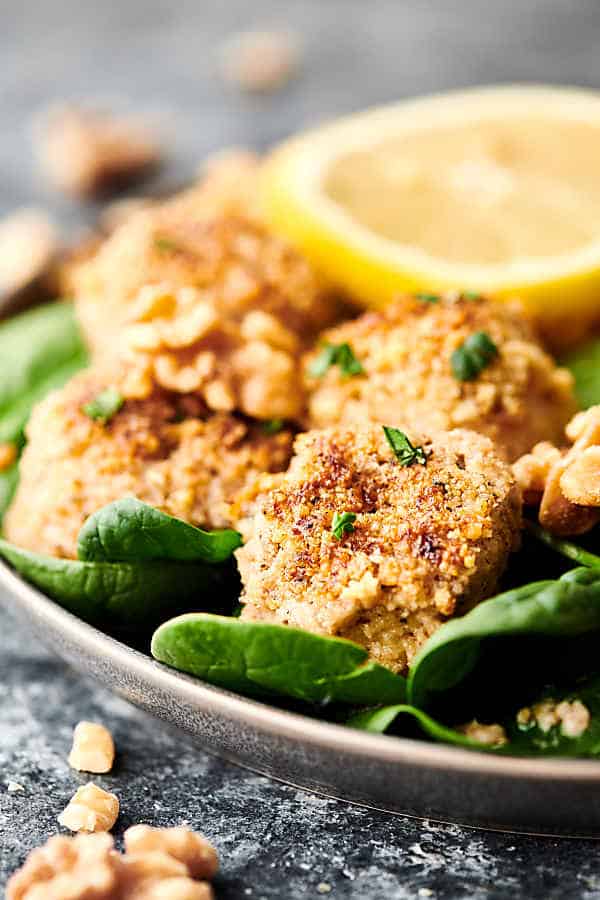 This Arugula Walnut Pesto comes together in a matter of minutes and is so versatile. Loaded with arugula, basil, cilantro (or whatever herbs you have on hand), walnuts, garlic, parmesan, lemon juice, and extra virgin olive oil! Quick. Easy. Delicious!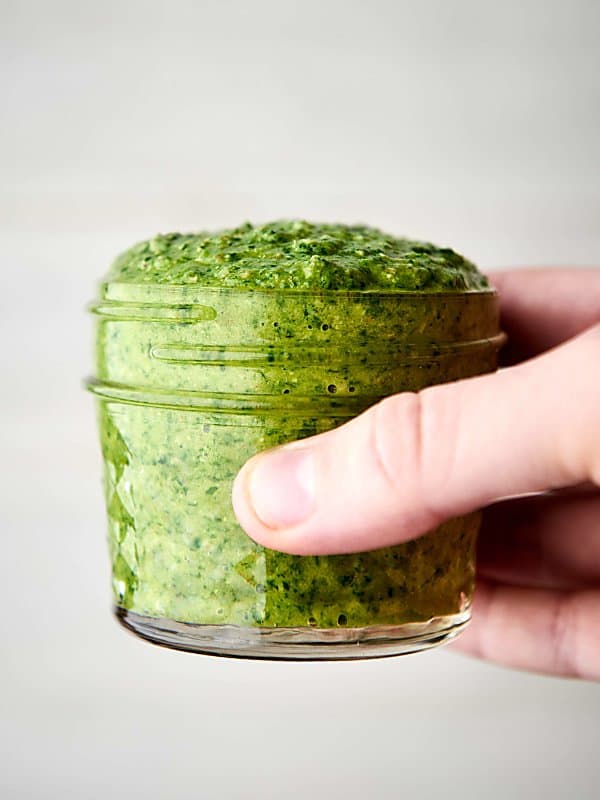 One Pot Lasagna. All your favorite lasagna flavors: Italian sausage, spices, tomatoes, red wine, and cheese, but made quicker, easier, and less messy in ONE pot!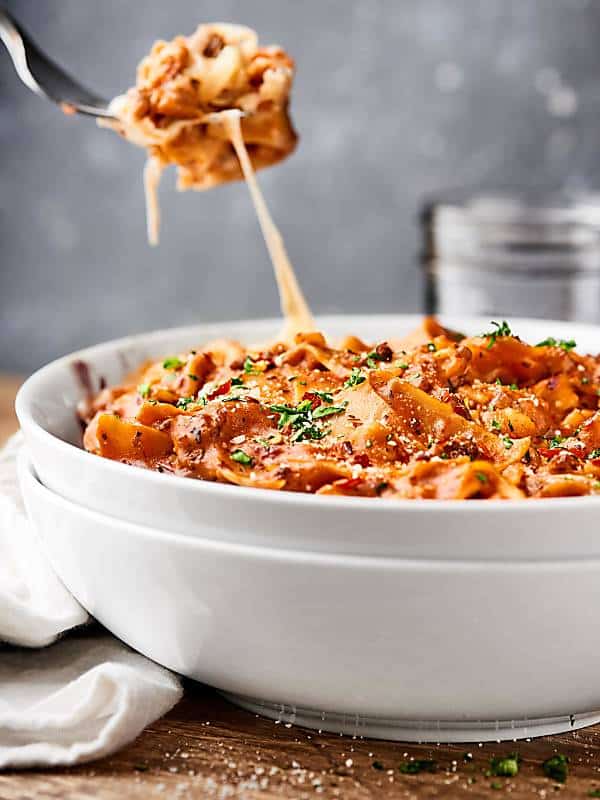 More Mother's Day Dinners.
Easy Mother's Day Dessert Recipes
Easy Slow Cooker Carrot Cake Recipe. A layer of instant pudding is topped with pecans, coconut, and carrots, drizzled in caramel sauce, sprinkled with spice cake mix, and then topped with a butter, brown sugar, pecan streusel topping. Quick, easy, and SO decadent. The perfect gooey, fluffy crockpot cake!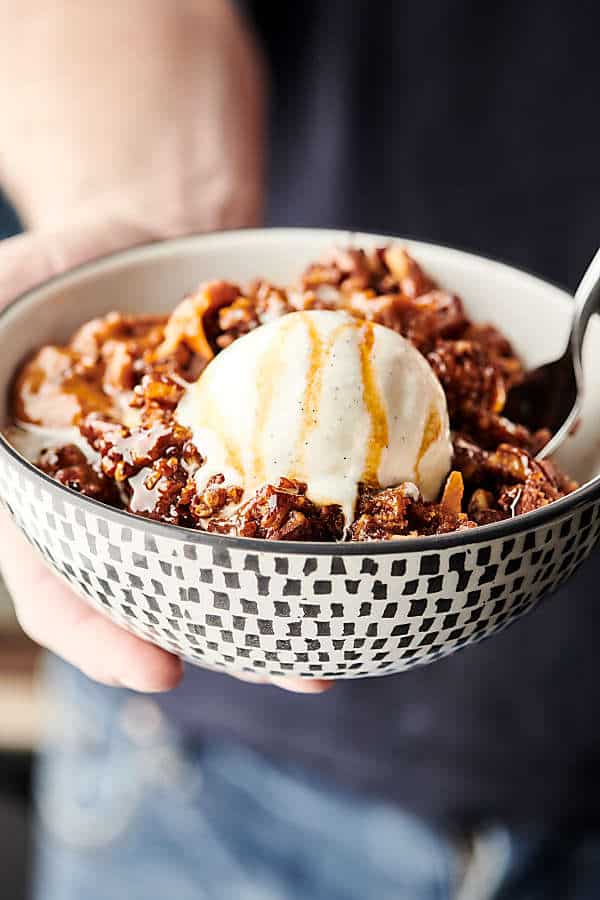 Lighter Lemon Walnut No Bake Cheesecakes. A naturally sweetened walnut date crust topped with a creamy coconut yogurt, cream cheese, honey, lemon filling! I love this quick and easy recipe with a short ingredient list!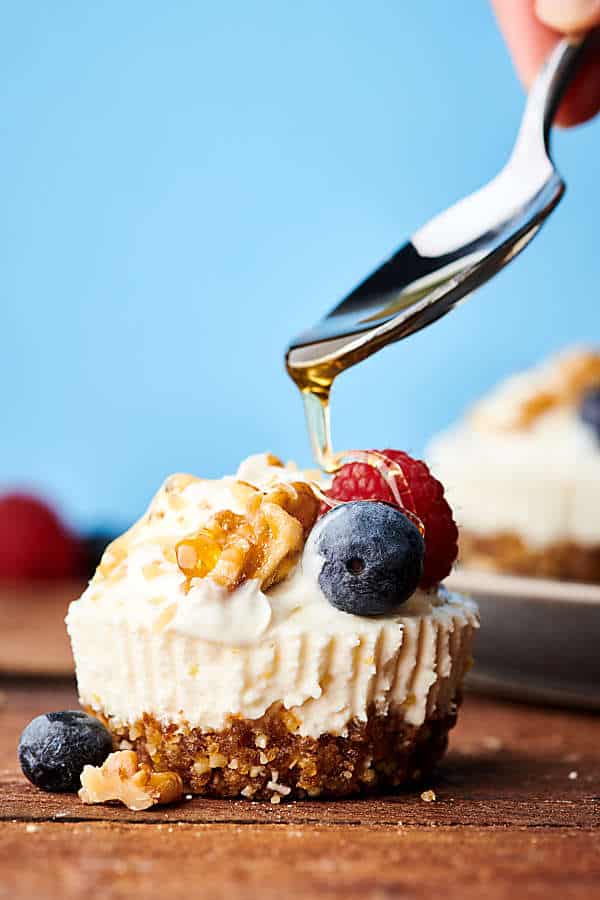 Strawberry Cake Mix Cookies. Cookies made with strawberry cake mix, strawberry jello, butter, eggs, and your choice of chocolate chips: dark, milk, or white! Quick, easy, delicious! 5 ingredients and 10 minute prep!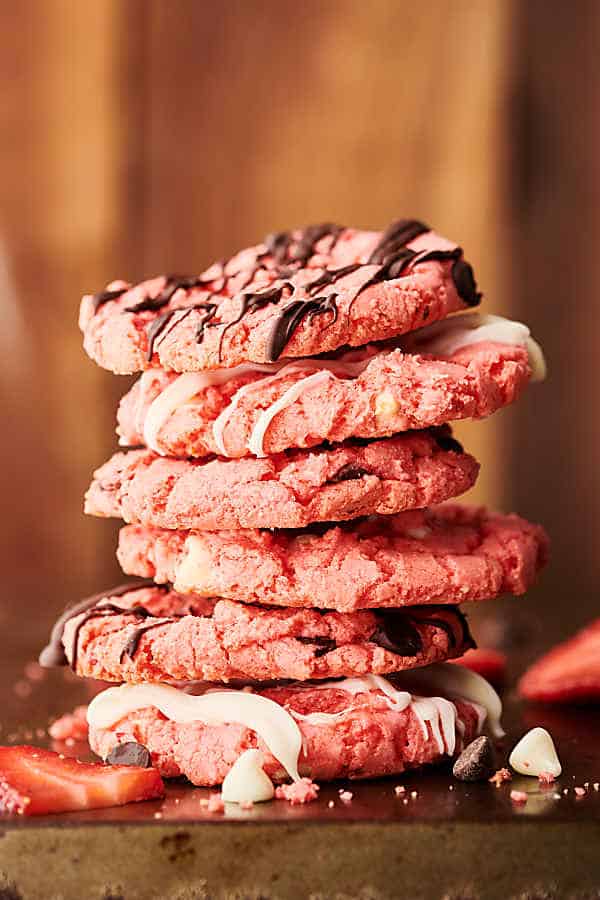 These Air Fryer Hand Pies are SO quick and easy to make. We're making 4 flavors today: S'Mores, Blueberry, Caramel Apple, and Cherry! I used store-bought crust and fillings to make this ULTRA easy, but feel free to make your own homemade crust and fillings!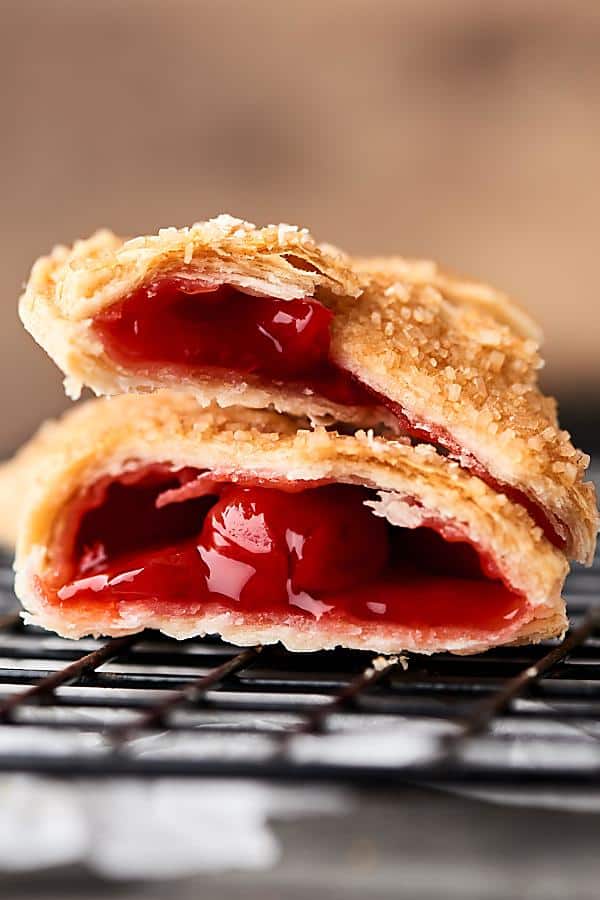 These Vegan Raspberry Oatmeal Bars are SO easy and tasty. This vegan gluten free dessert is loaded with oats, brown sugar, coconut oil, walnuts, and your choice of preserves or jam!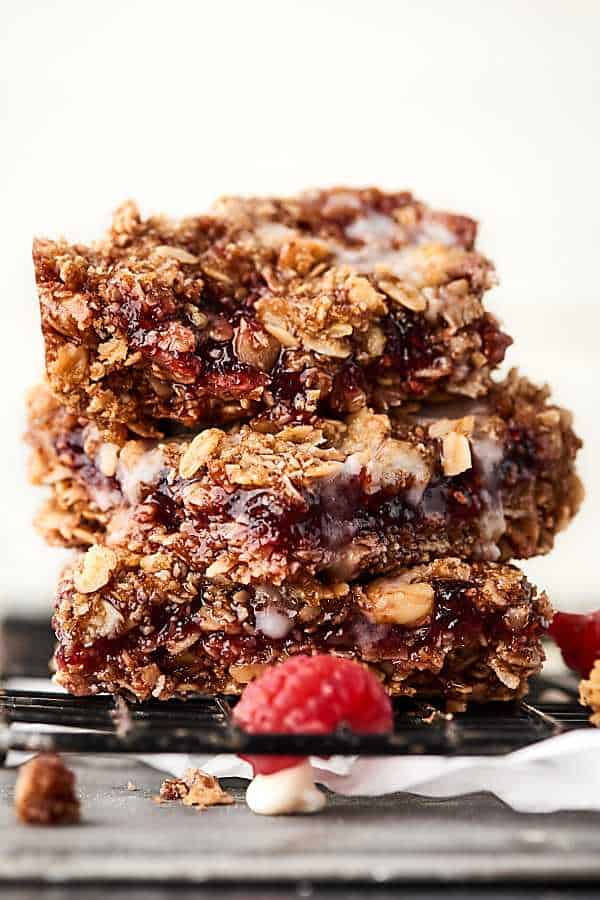 More Mother's Day Desserts.
Easy Mother's Day Drink Recipes
This Sparkling Watermelon Mojito is what summer is all about. Juicy watermelon, fresh mint, rum, and bubbly pinot grigio. . . so easy and refreshing! ♡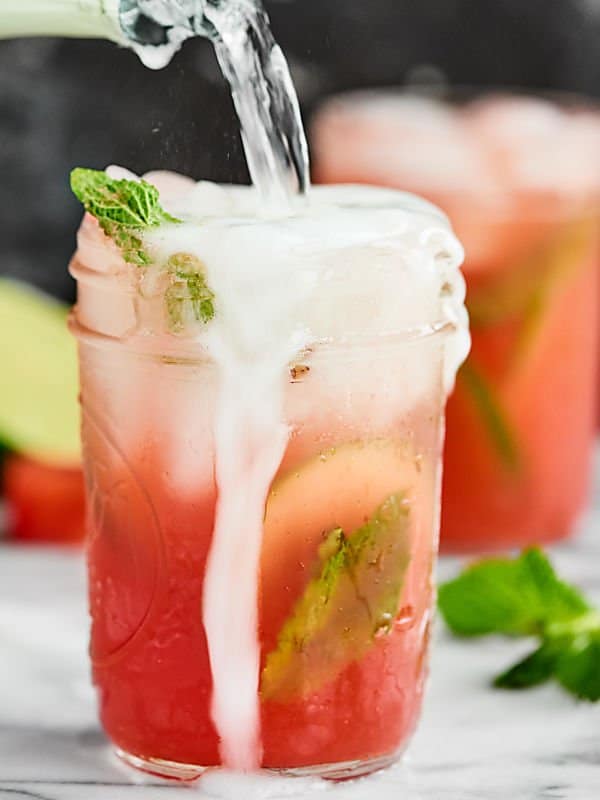 A refreshing adult's only cocktail, this Peach Lemonade Spritzer is made with fresh peaches, tart lemons, earthy basil, vodka, and a crisp white wine spritzer!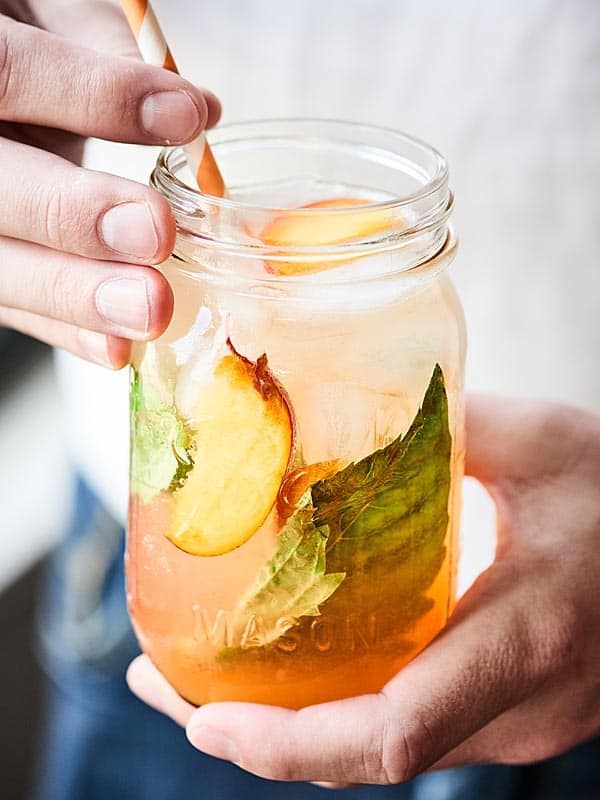 A classic, Easy Margarita Recipe. 5 ingredients: tequila, simple syrup (or agave), lime, lemon, and orange juice! A simply perfect and refreshing cocktail!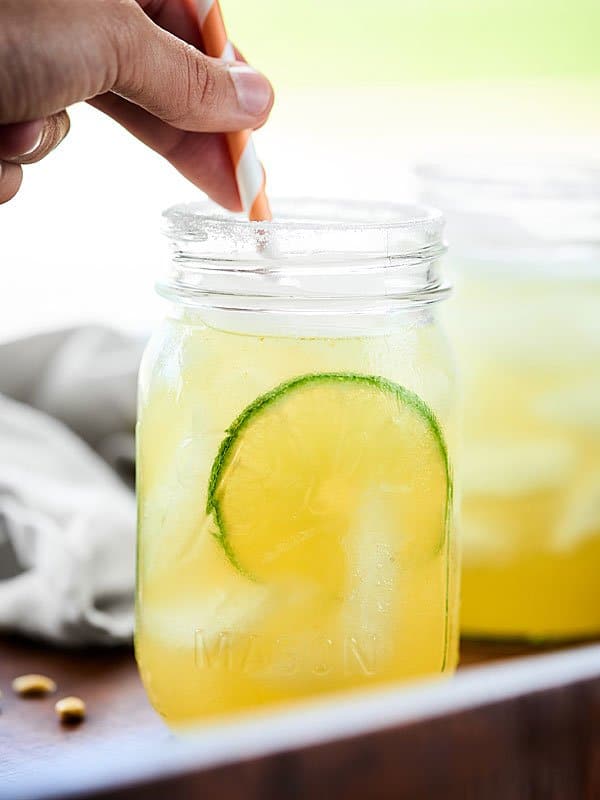 This honey strawberry lemonade only has four ingredients and is naturally sweetened! Perfect for kids! Add a shot of gin for an adults only cocktail!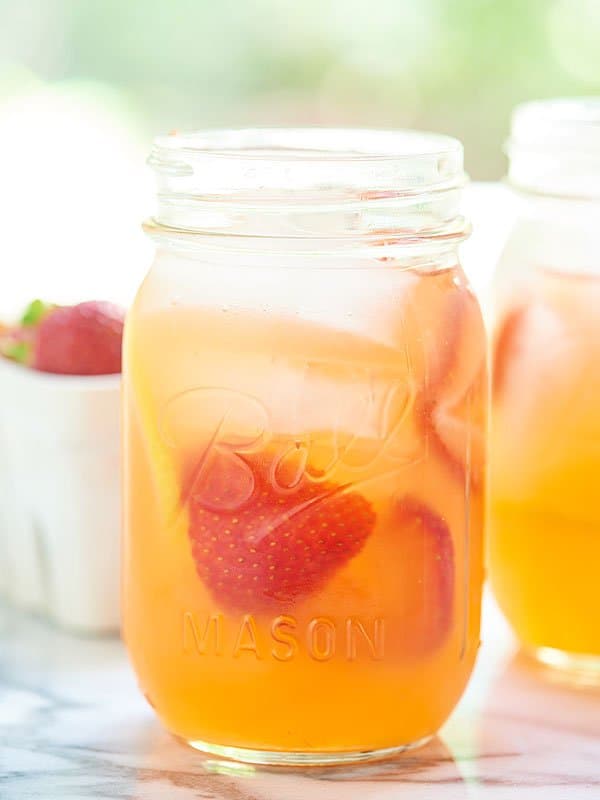 This Watermelon Sangria is summer in a glass! Fresh watermelon, strawberries, & lemons make it so seasonal! The addition of wine & vodka doesn't hurt either. 😉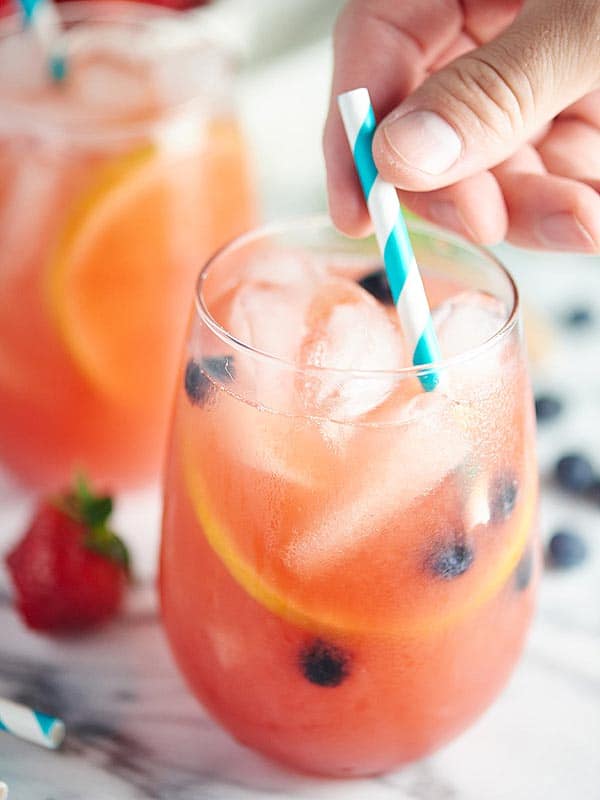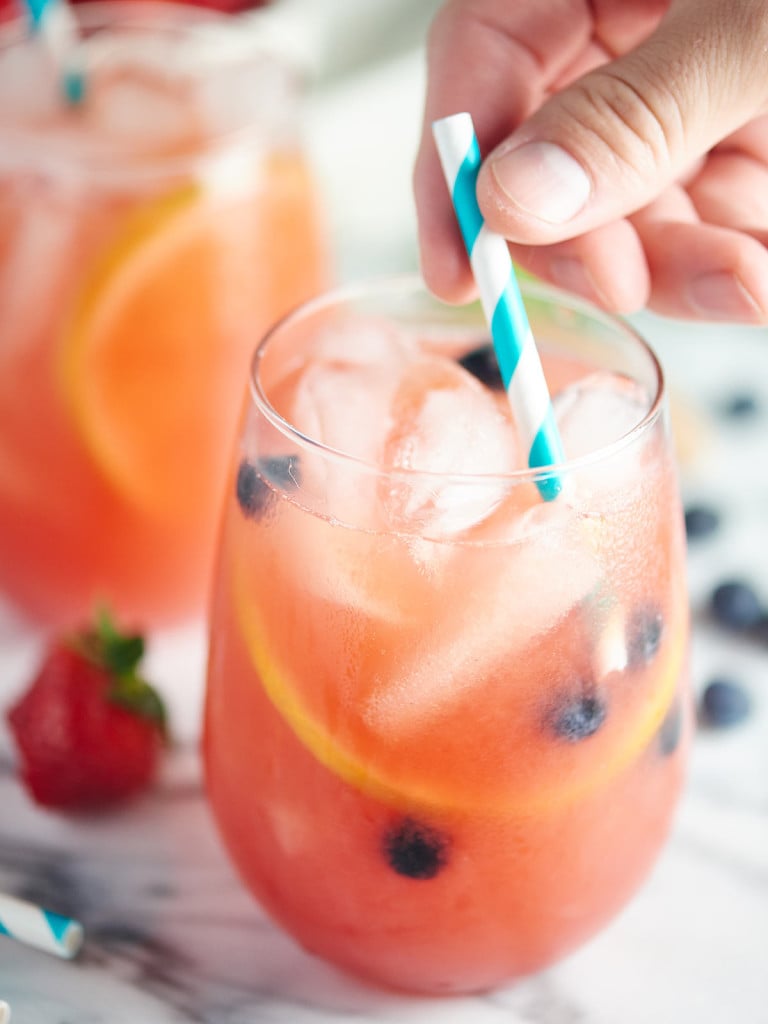 More Mother's Day Drinks.
Happy Mother's Day!
– Jennifer
What Mother's Day recipes do you need? Brunch? Dessert? Show Me the Yummy!