Memorial Day is *almost* here, so I've gathered up all my favorite salads, grilling, dessert, and drink recipes to help us celebrate!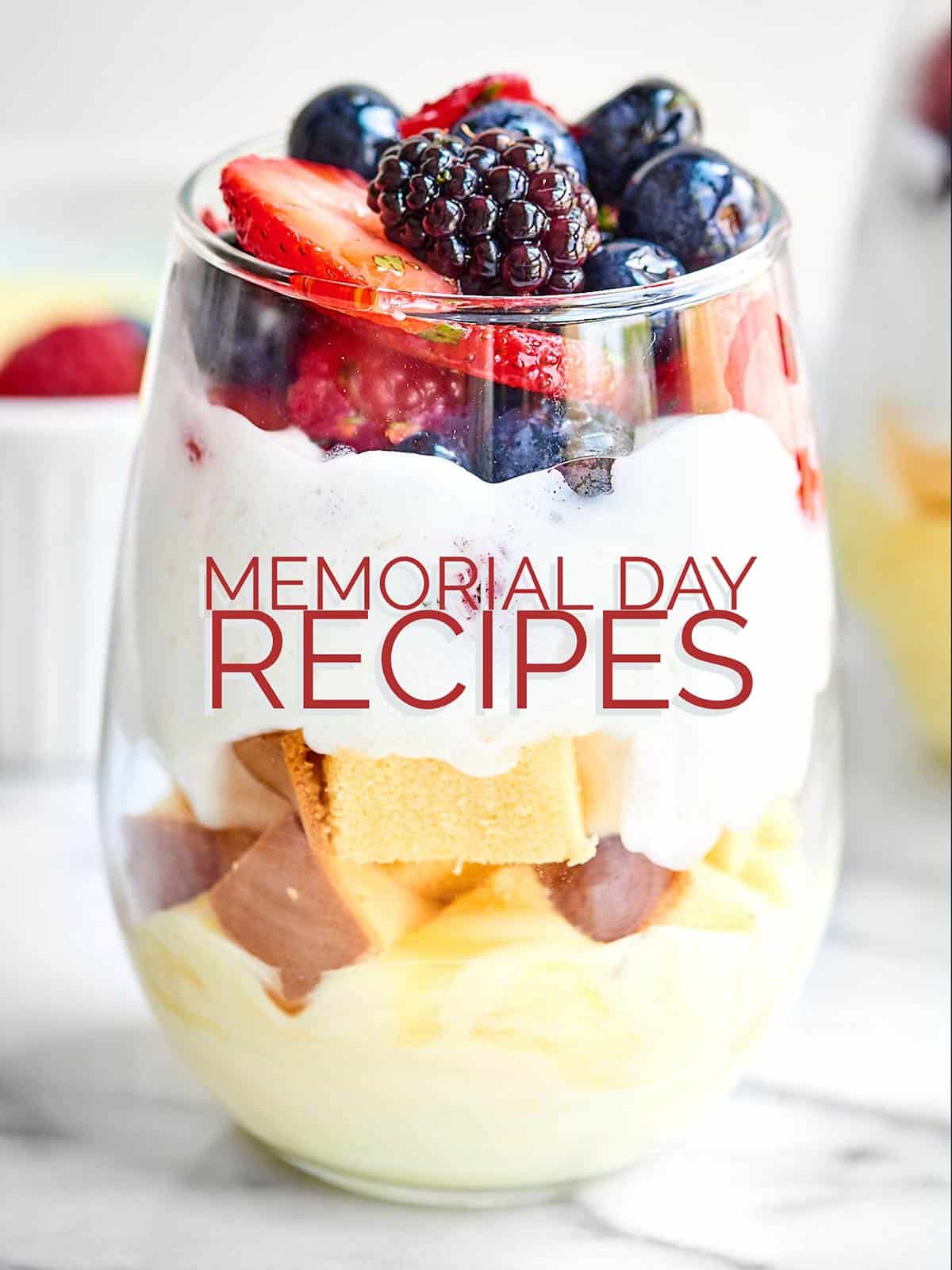 Happy Hump Day!
It's been an insane last few days and I am SO looking forward to Memorial Day Weekend, so today, here are all my fave, Easy Memorial Day Recipes!
Easy Memorial Day Salads
Hearty farro meets loads of fresh, crunchy veggies, tangy red wine vinegar, chickpeas, and spices to make this healthy and delicious Mediterranean Farro Salad Recipe!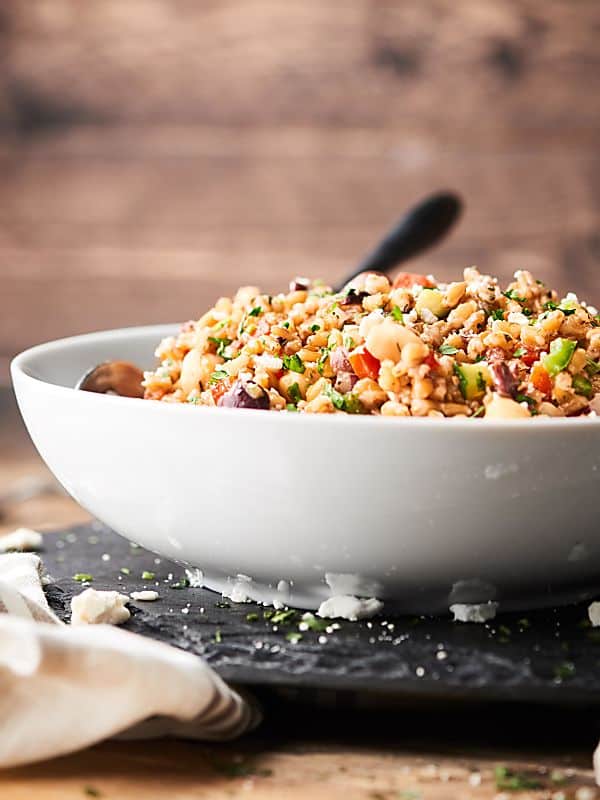 This simple Pesto Pasta Salad is loaded with pasta shells, fresh pesto, salty bacon, crumbly feta, juicy tomatoes, and crunchy cashews!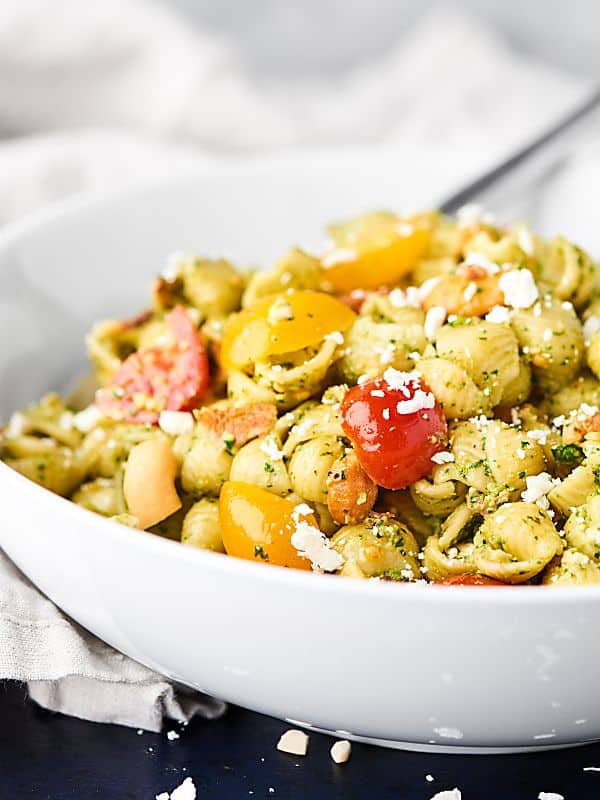 Only 7 ingredients needed to make this Berry Fruit Salad. All your favorite berries + fresh mint + lemon juice and honey! So yummy!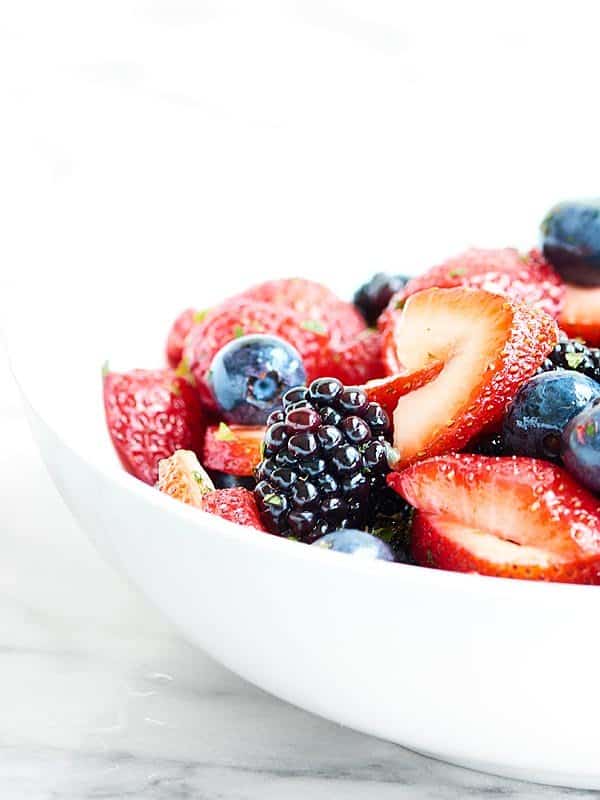 This broccoli salad recipe will definitely blow you away. Pasta, bacon, and broccoli? What could be better? This pasta salad is my go-to summer side dish!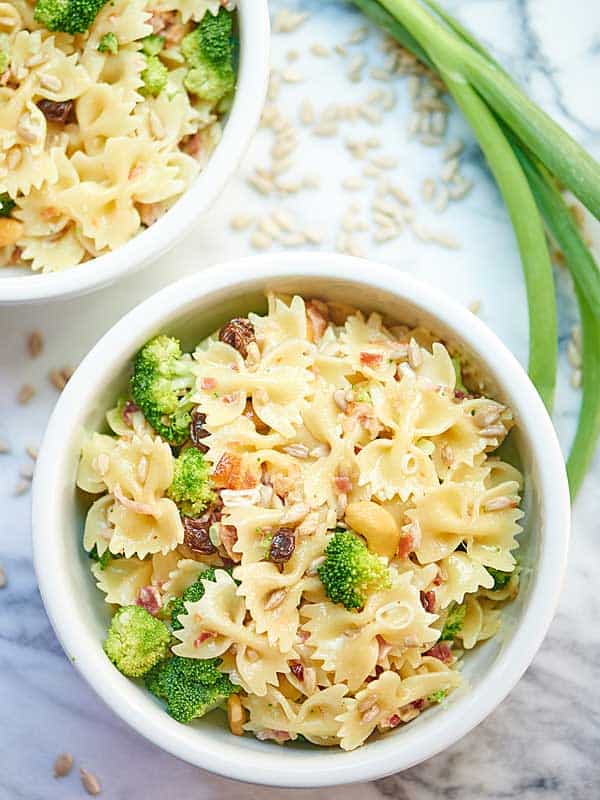 This Shrimp Avocado Salad Recipe is perfect for hot summer days! It's an EASY, cold, no-cook, healthy, refreshing salad full of shrimp, avocado, cucumbers, sun dried tomatoes, lemon juice, spices, and more!
Easy Memorial Day Mains
These are the BEST Mexican Turkey Burgers. Tender, seasoned turkey burgers + crunchy slaw, fresh pico, and a creamy avocado sauce make these perfect for an easy, healthy, and delicious dinner!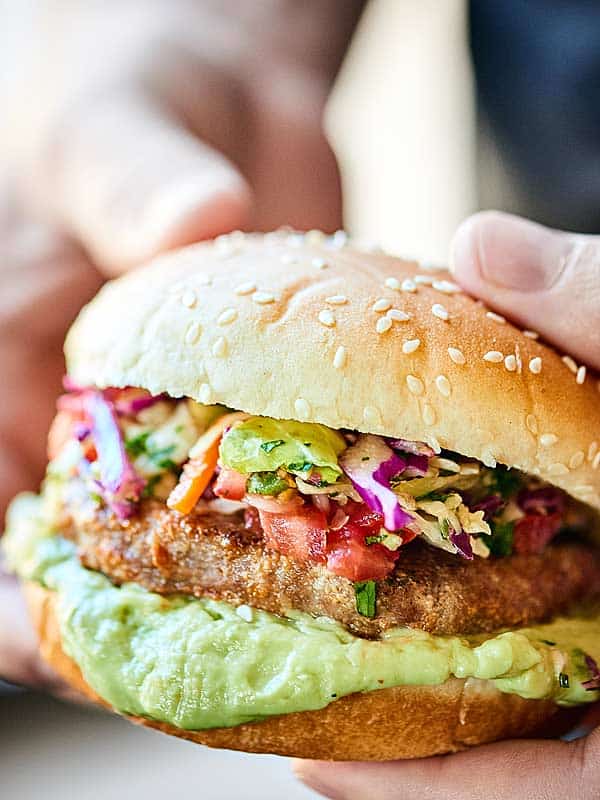 Paired with tzatziki and full of tender chicken, veggies, and an herb-y garlic marinade, these Greek Kebabs are the perfect, quick & easy, healthy summer dinner!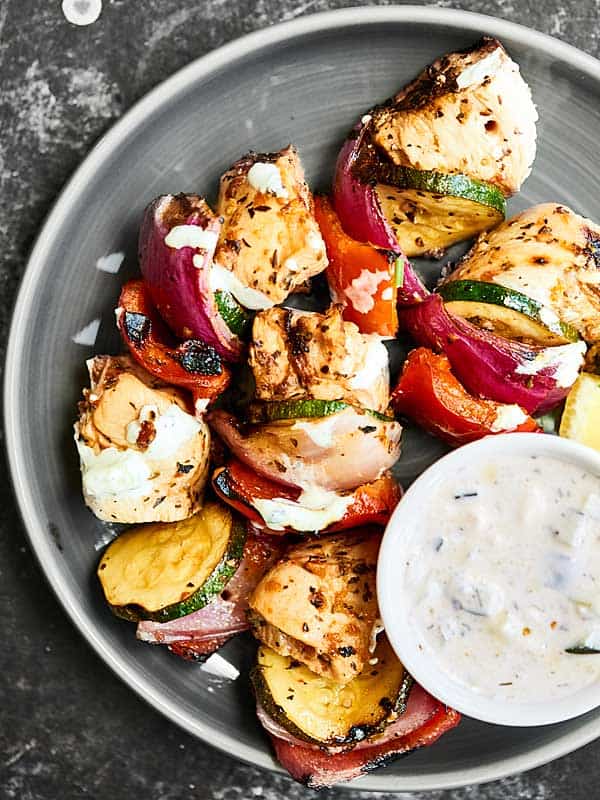 Pepper Jack Stuffed Burger with Jalapeno Cream Sauce. A juicy burger filled with gooey cheese and topped w/ a creamy jalapeno sauce and crispy fried onions!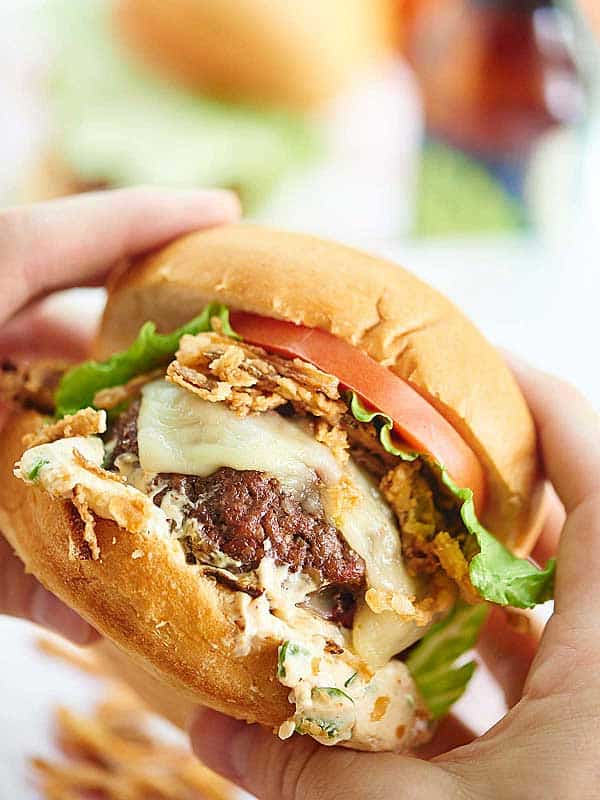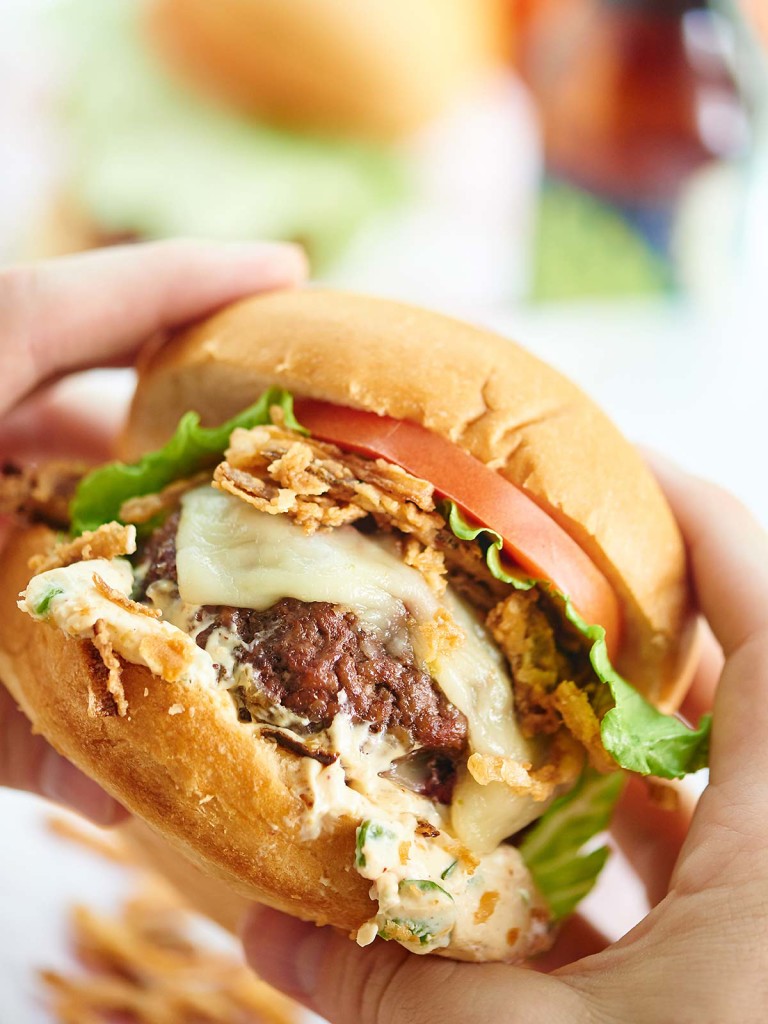 Juicy grilled chicken smothered in BBQ sauce plus creamy, crunchy, fresh coleslaw makes these the easiest and tastiest Grilled BBQ Chicken Tacos you'll ever have!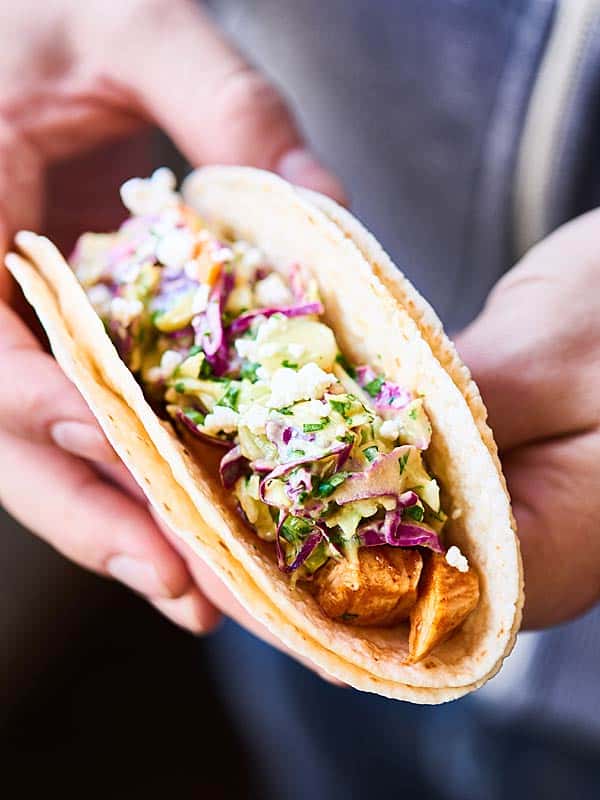 This Portobello Mushroom Burger is vegetarian, healthy, can be gluten free, and is topped with caramelized onions, a homemade basil pesto, and goat cheese!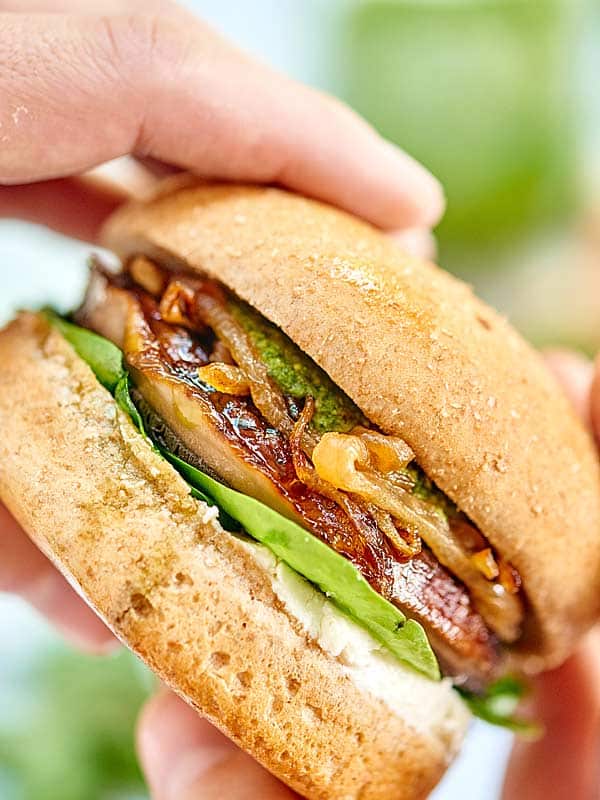 Easy Memorial Day Desserts
A ridiculously simple dessert, these Lemon Cake Parfaits come together in a matter of minutes and are made with lemon pudding, cool whip, pound cake, and fresh fruit salad!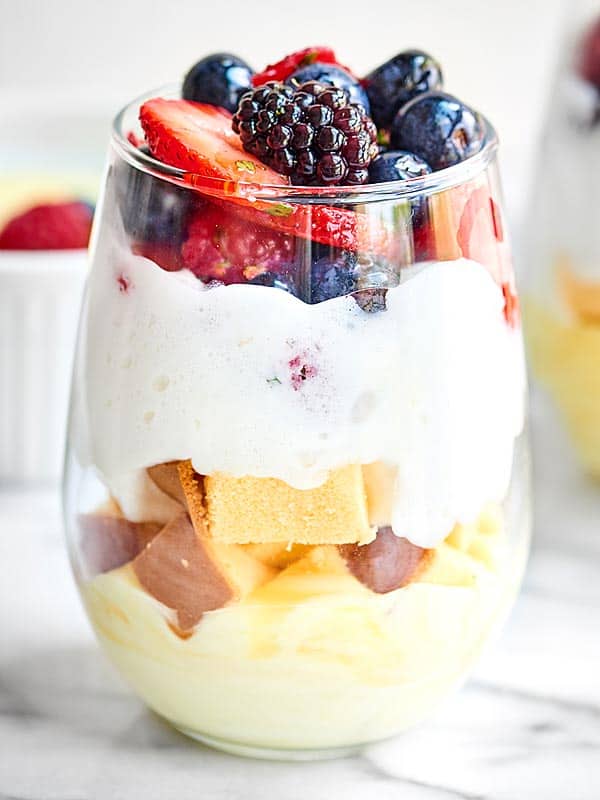 S'Mores Cookie Cups. A simple graham cracker cookie is stuffed with a melty hershey's kiss, topped with a marshmallow, and gets toasted to golden perfection!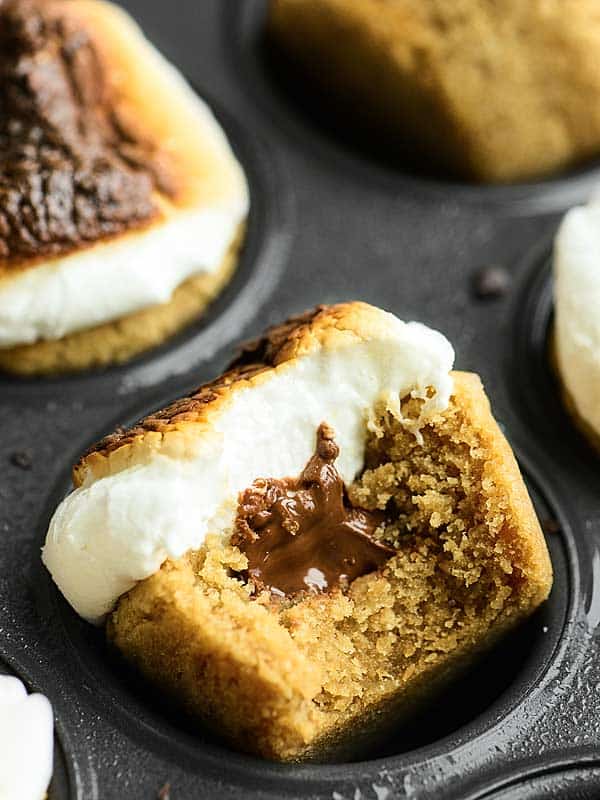 This is the best puppy chow recipe! Now, I know you probably just rolled your eyes, because who doesn't know how to make puppy chow?! Here's the thing. Most people don't make it right! In my recipe, the ingredients are the same, so what makes my puppy chow even better? The ratio! More chocolate, more peanut butter, more powdered sugar!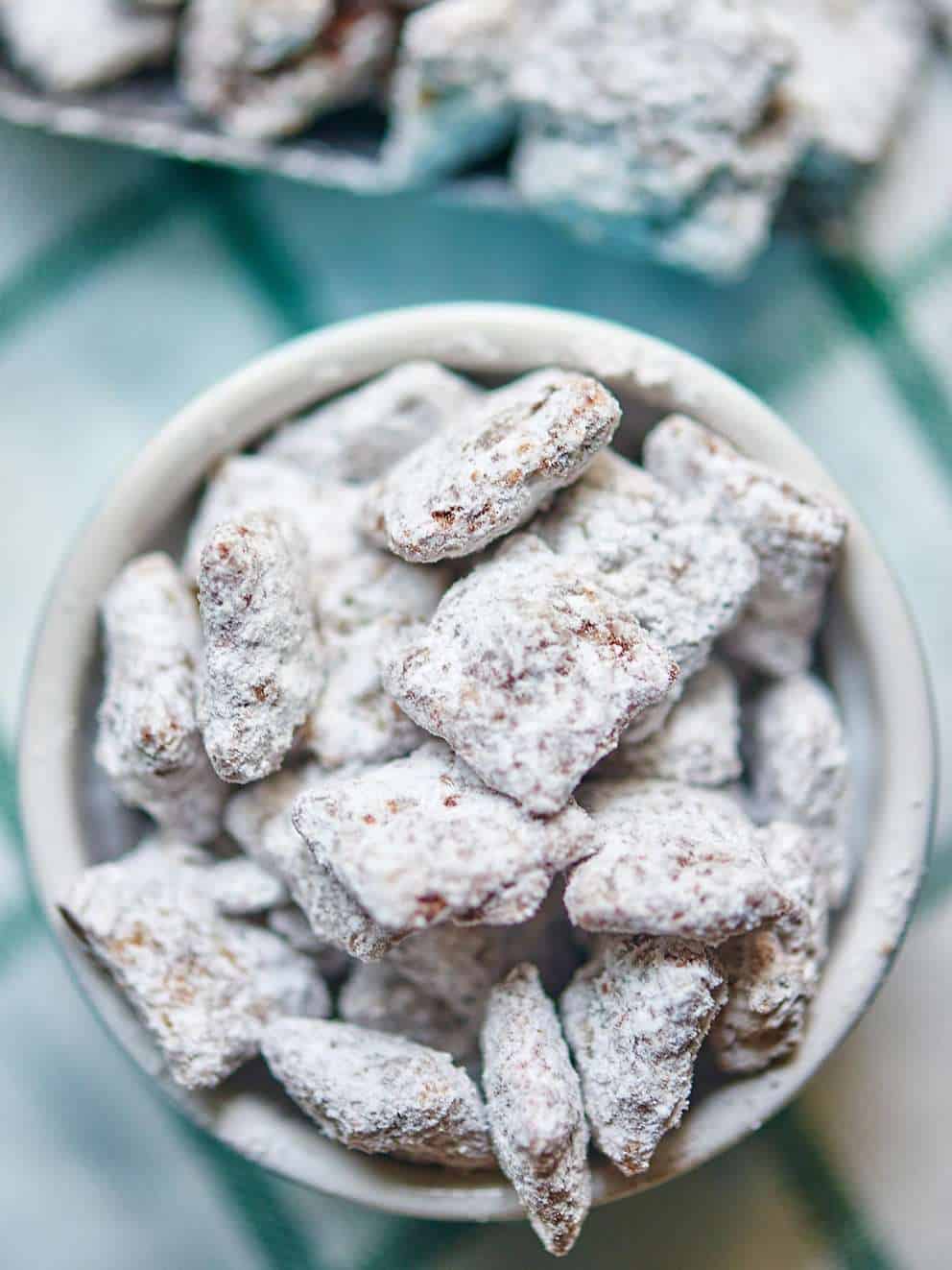 Stay cool this summer, but satisfy your chocolate craving with these easy, yummy, oatmeal, peanut butter, chocolatey no-bake cookies! No oven necessary!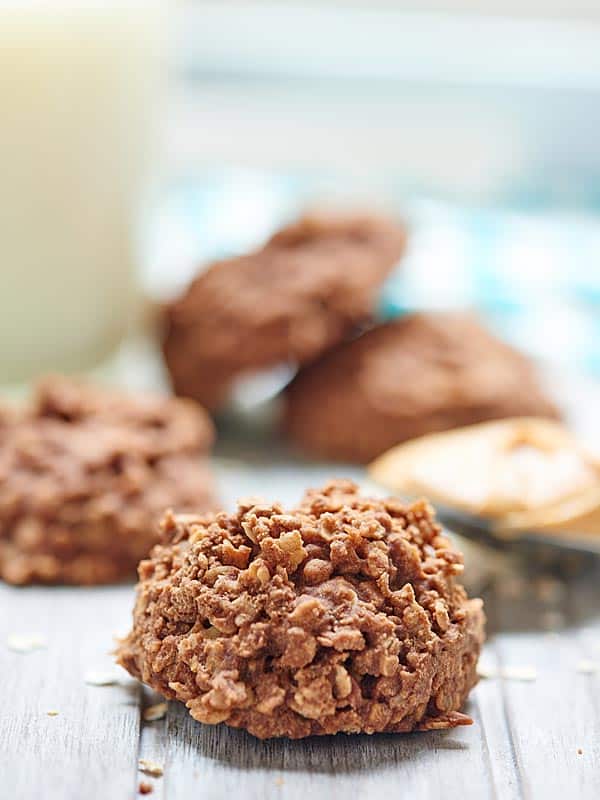 Only four ingredients, ten minutes, and one pot to make the BEST Rice Krispie Treats Recipe! This easy dessert is a sure crowd pleaser!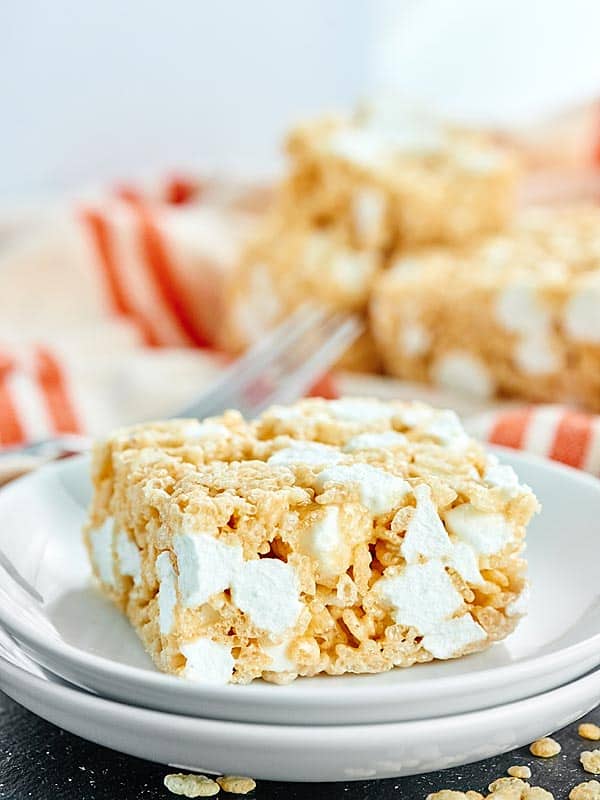 Easy Memorial Day Drinks
Five Ingredient Margaritas – 4 Ways! Citrus Margarita. Spicy Mango Margarita. Mojito Margarita. Cucumber Chili Margarita. Cheers!
A refreshing adult's only cocktail, this Peach Lemonade Spritzer is made with fresh peaches, tart lemons, earthy basil, vodka, and a crisp white wine spritzer!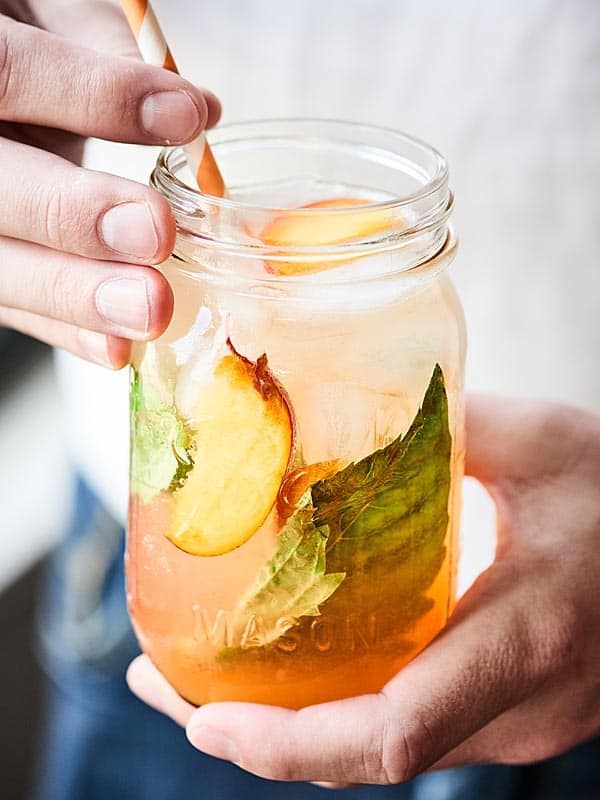 This Watermelon Sangria is summer in a glass! Fresh watermelon, strawberries, & lemons make it so seasonal! The addition of wine & vodka doesn't hurt either. 😉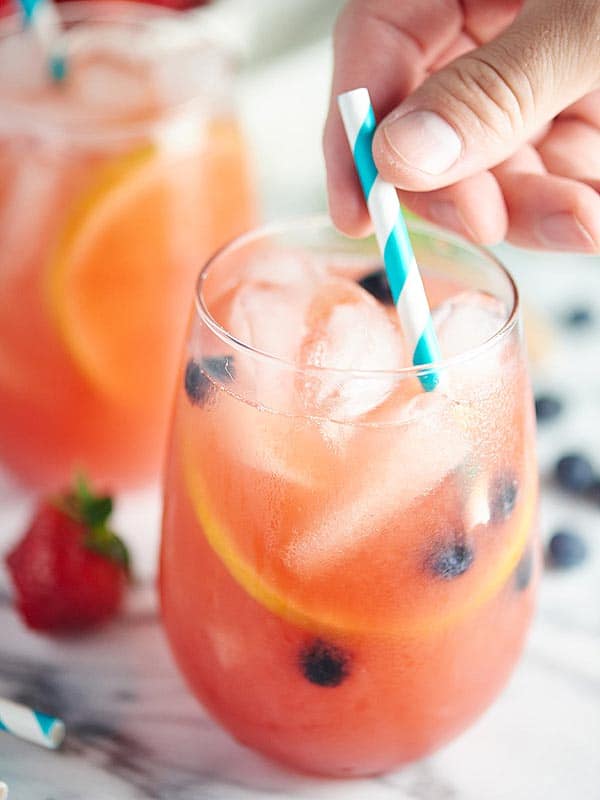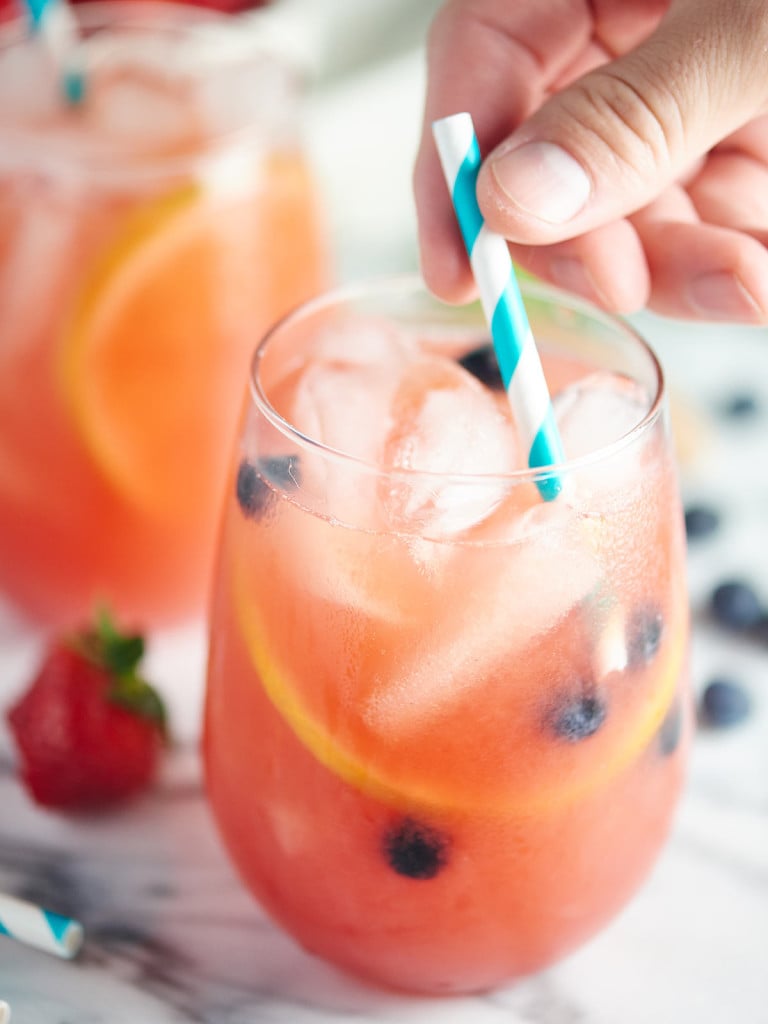 This honey strawberry lemonade only has four ingredients and is naturally sweetened! Perfect for kids! Add a shot of gin for an adults only cocktail!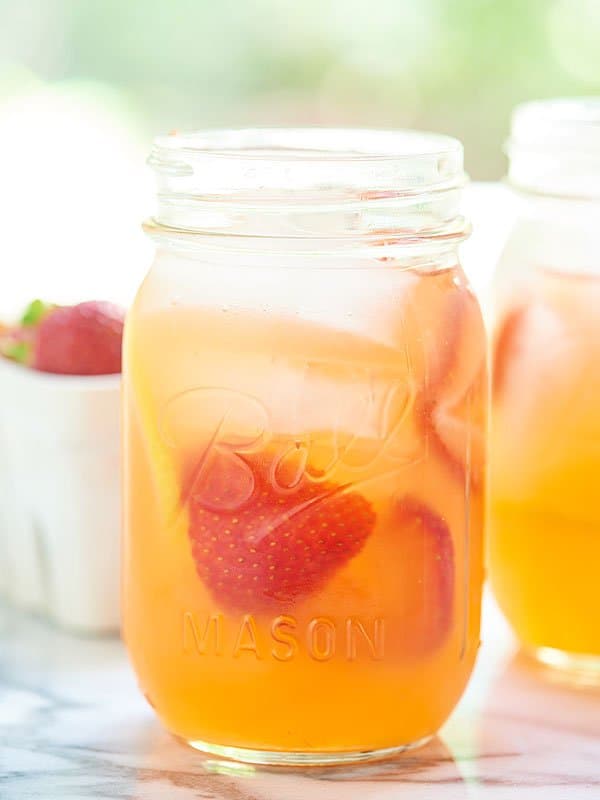 This S'Mores Iced Coffee is creamy, chocolatey, filled with marshmallow fluff and has a fun chocolate and graham cracker rim! It's a caffeinated S'More in a glass!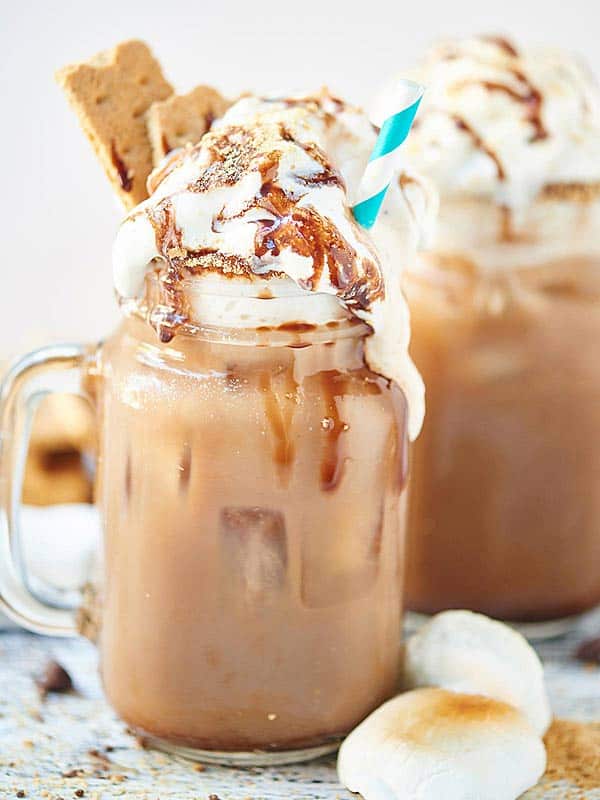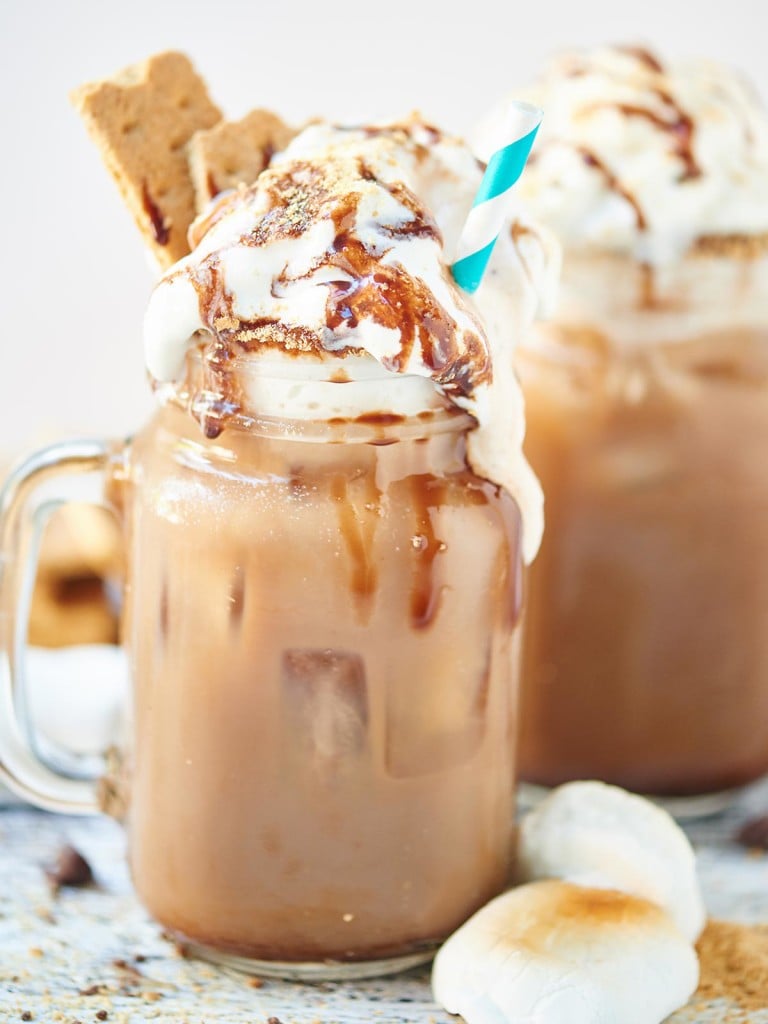 Happy Memorial Day!
– Jennifer
What are YOU having for Memorial Day? Show Me the Yummy!