Easy Memorial Day Recipes 2019. Whether you're looking for mains, sides, salads, desserts, or drinks . . . I got you covered!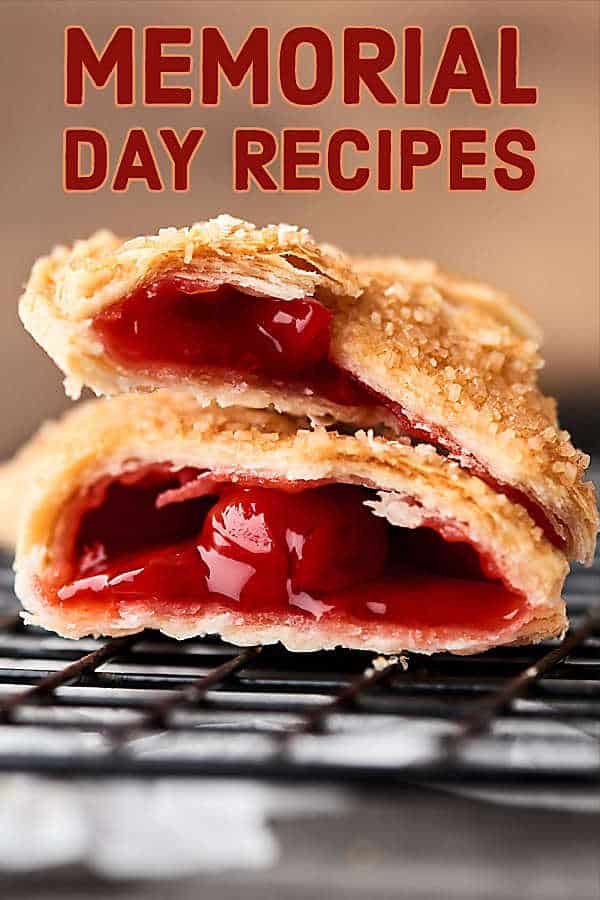 Holy cow. It's *almost* Memorial Day! How is that even possible? Hopefully everyone is now officially enjoying warmer weather. Although, I think I just saw that Utah got SNOW the other day?!
Regardless of your local weather, it's time to kick off summer eats and grilling season with some of my FAVE easy memorial day recipes.
Whether you're looking for mains, sides, salads, desserts, or drinks . . . I got you covered!
Easy Memorial Day Main Dishes
Paired with tzatziki and full of tender chicken, veggies, and an herb-y garlic marinade, these Greek Kebabs are the perfect, quick & easy, healthy summer dinner!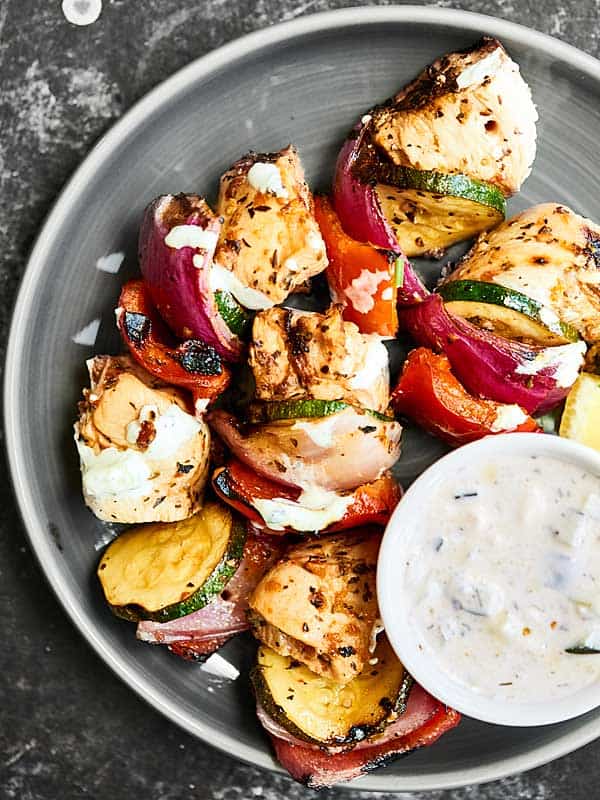 This Instant Pot BBQ Pulled Pork Recipe comes together in a matter of minutes and cooks in only 90 minutes! A quick, easy, pretty darn healthy weeknight dinner that's packed with tender pork and a tangy homemade BBQ sauce!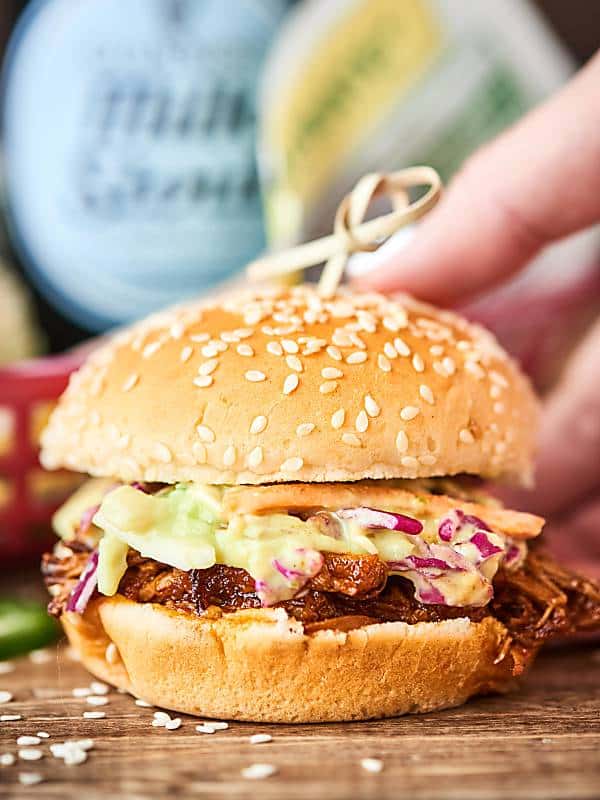 Grilled Shrimp Skewers. Easy, healthy, delicious summer food at it's finest! Only seven ingredients necessary: shrimp, olive oil, lemon, cilantro, hot sauce, garlic, salt. Served with an optional avocado pesto!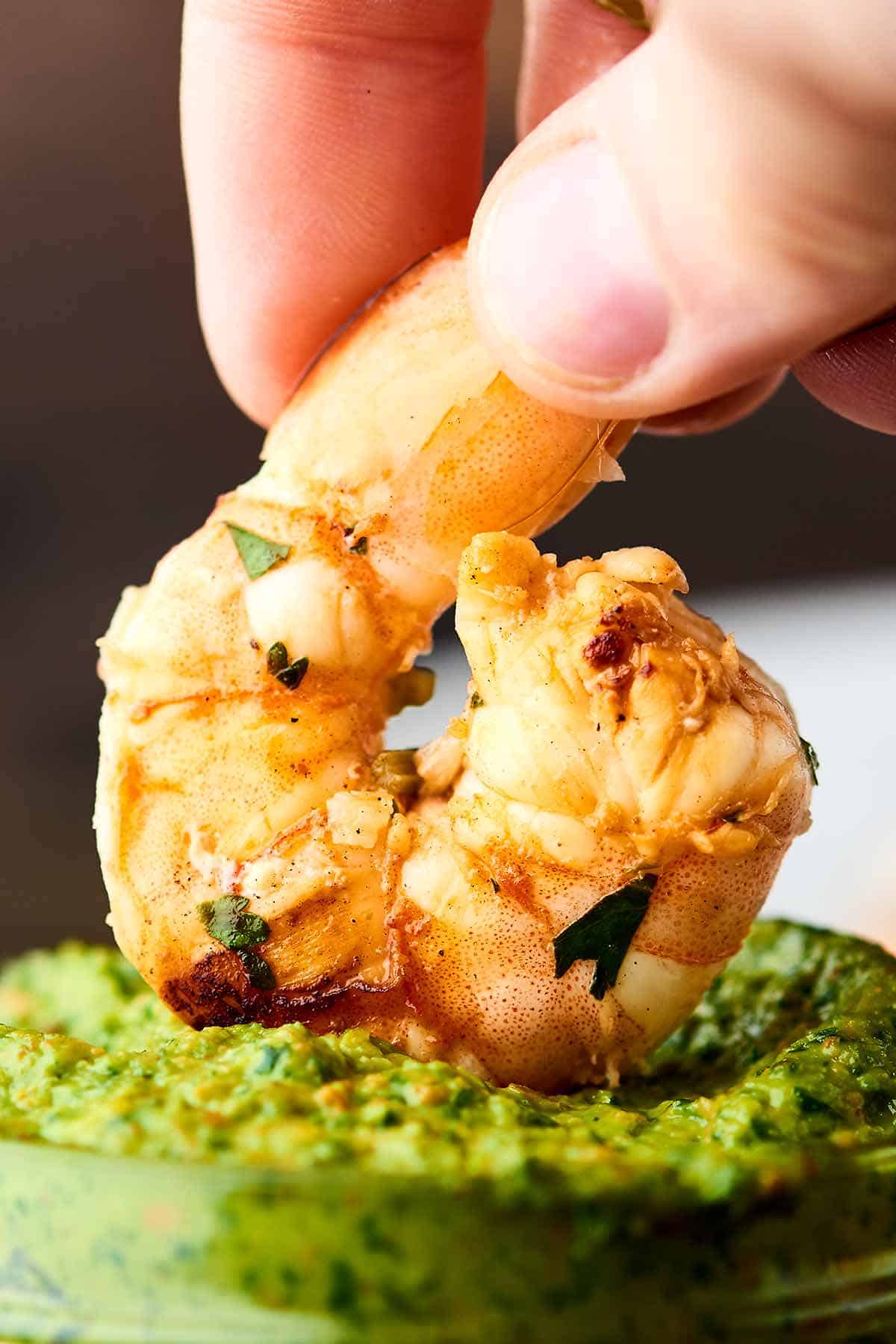 This Black Bean Burger Recipe is PACKED with vegetables and flavor and is super quick and easy to make. All you need is 10 minutes and a food processor! Vegan. Gluten Free.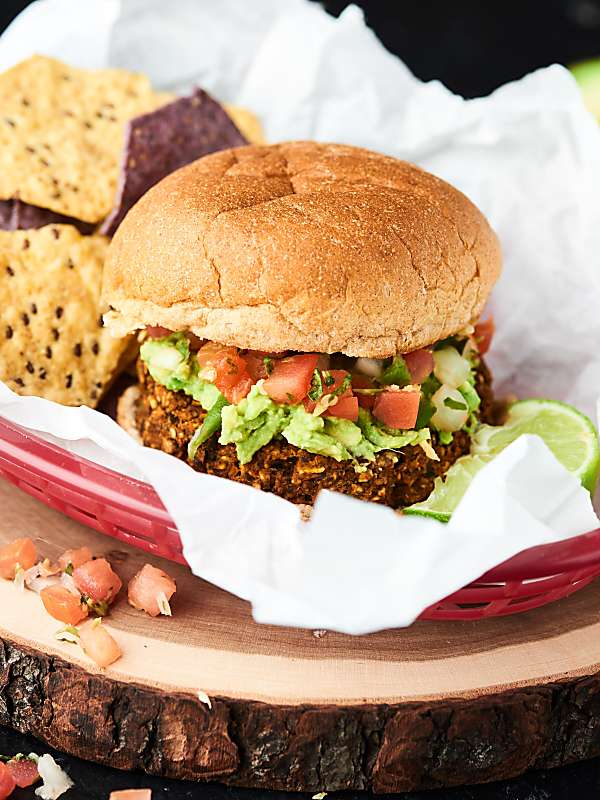 Juicy grilled chicken smothered in BBQ sauce plus creamy, crunchy, fresh coleslaw makes these the easiest and tastiest Grilled BBQ Chicken Tacos you'll ever have!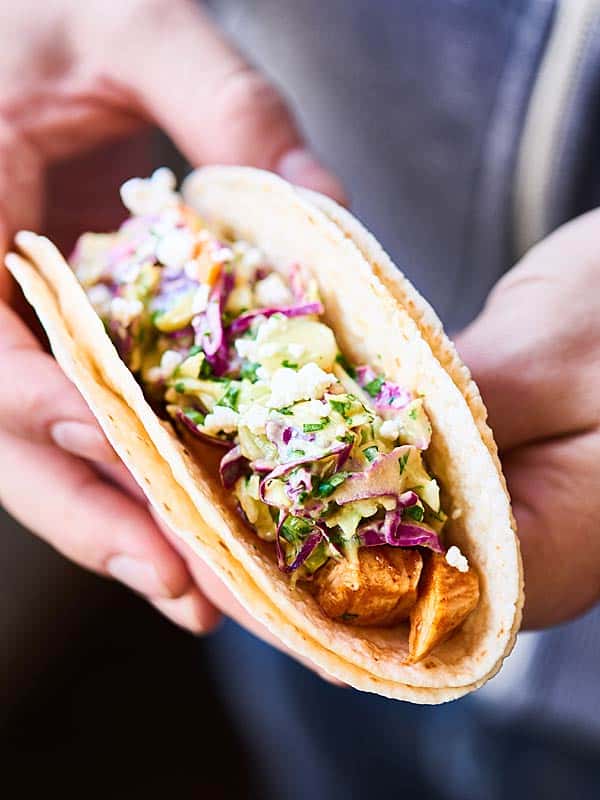 More Easy Memorial Day Main Dishes.
Easy Memorial Day Sides
These Easy Cornbread Muffins are quick, easy, and naturally gluten free! They're ultra fluffy, tender, and loaded with flavor thanks to butter, honey, eggs, sour cream, cornmeal, baking soda, salt, cream style corn, and sweet corn!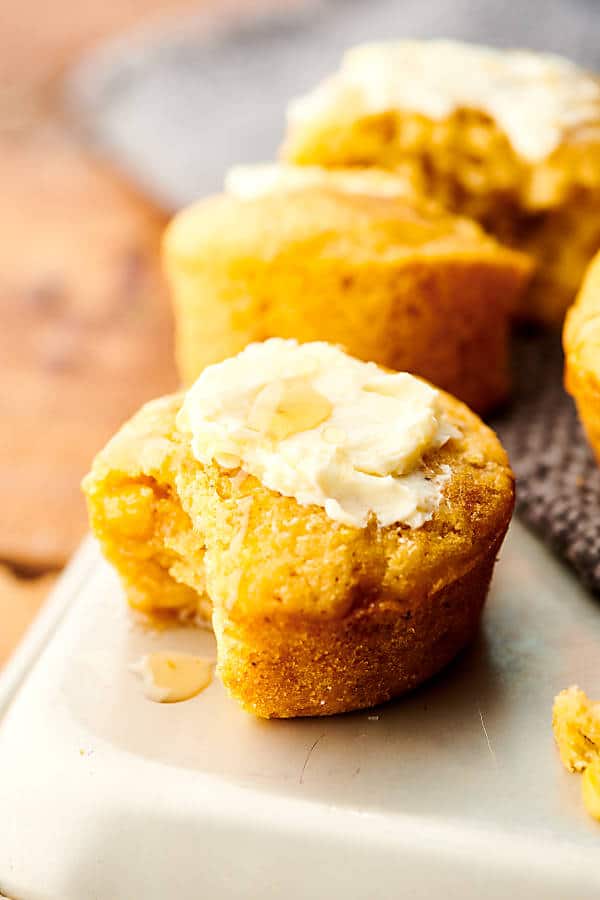 This easy bruschetta recipe is a healthy summer classic! Juicy tomatoes tossed with sun dried tomatoes, garlic, a touch of oil, balsamic vinegar, and fresh basil . . . we can't get enough of this stuff!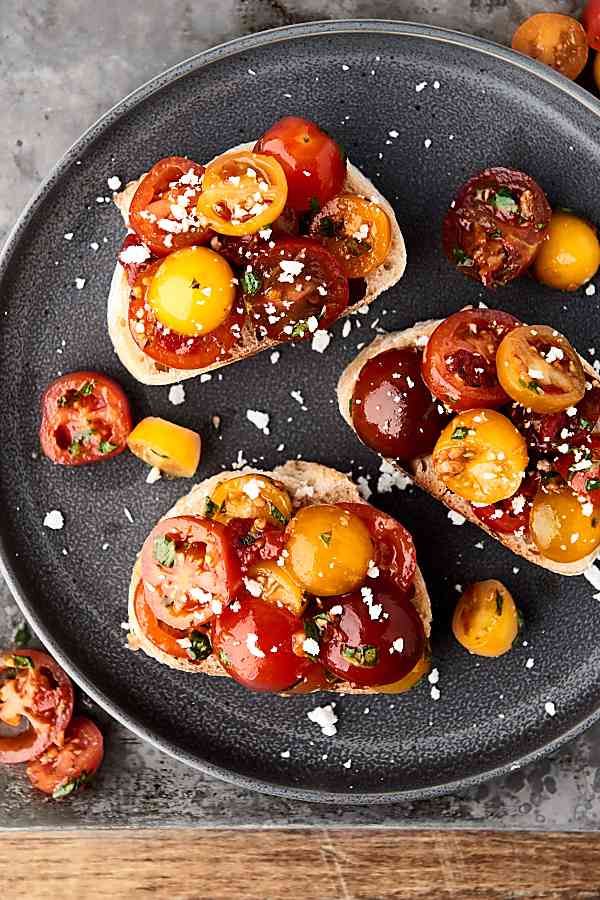 This Cream Cheese Salsa Dip requires two ingredients and 30 seconds of prep! It's addicting, it's creamy, it's so easy, and the spice level is up to you!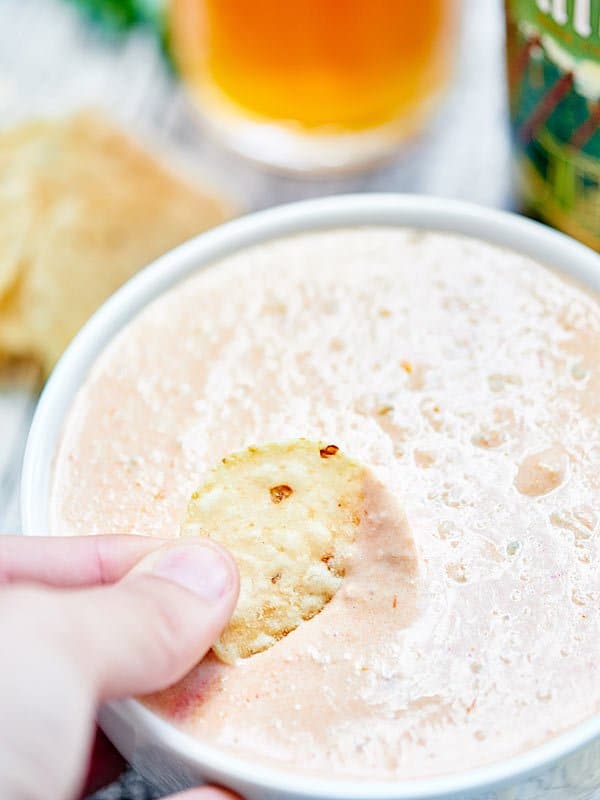 This Easy Pico de Gallo Recipe comes together in a matter of minutes! Fresh tomatoes, onion, cilantro, jalapeno, lime, & garlic make this truly delicious.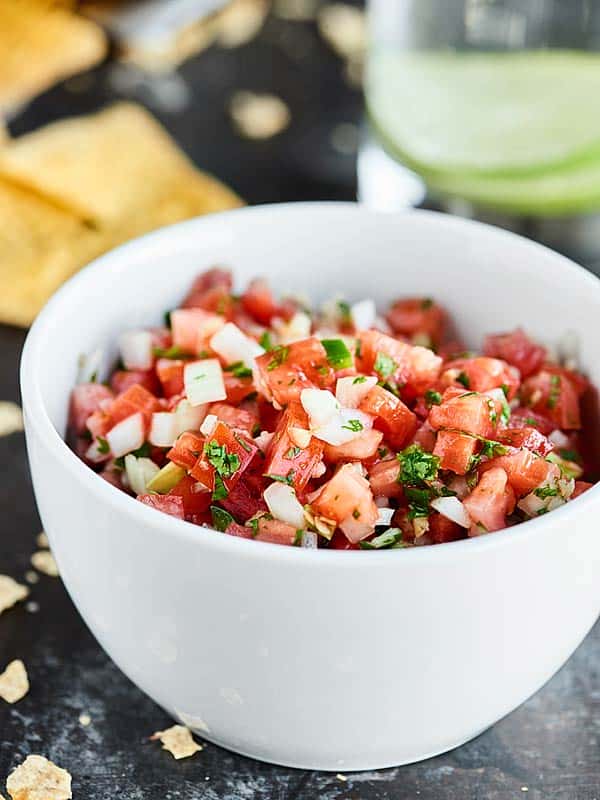 These Easy Deviled Eggs are a cinch to make thanks to my trick for making the best hard boiled eggs! They're also delicious and loaded with the creamiest filling of mayo, apple cider vinegar, dijon, horseradish, Worcestershire, relish, salt, paprika, and chives!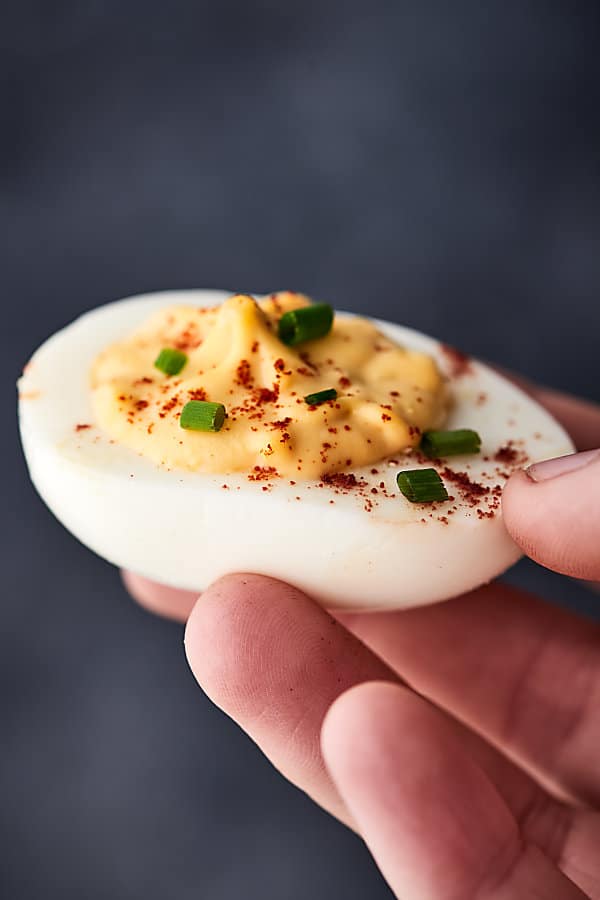 Easy Memorial Day Salads
This Antipasto Farro Salad is loaded with farro and all your favorite antipasto ingredients: roasted red pepper, tomatoes, onion, pepperoni, salami, mozzarella, pepperoncinis, olives, and more! Light yet SO satisfying.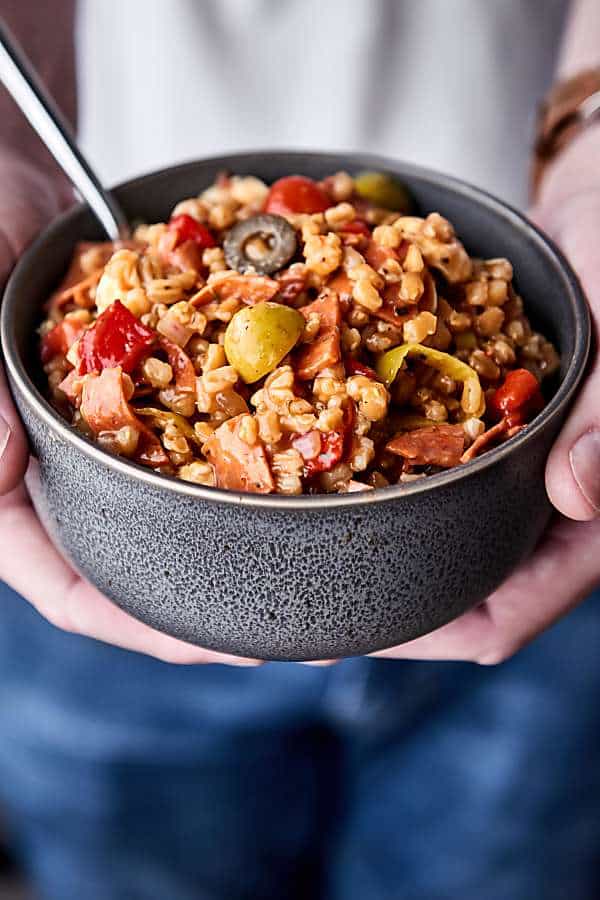 This Easy Caprese Salad is an easy, fresh summer classic! Juicy sliced tomatoes and creamy mozzarella seasoned with extra virgin olive oil, balsamic vinegar, garlic, fresh basil, and salt. Don't forget the extra drizzle of balsamic glaze!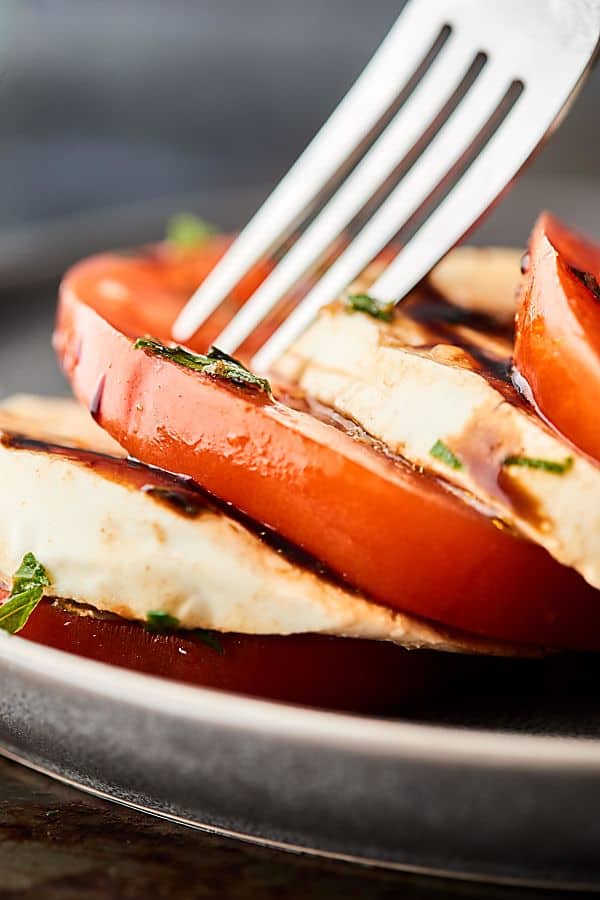 This Grilled Potato Salad is loaded with blue cheese, bacon, garlic, red onion, cilantro, and more! Quick. Easy. Delicious!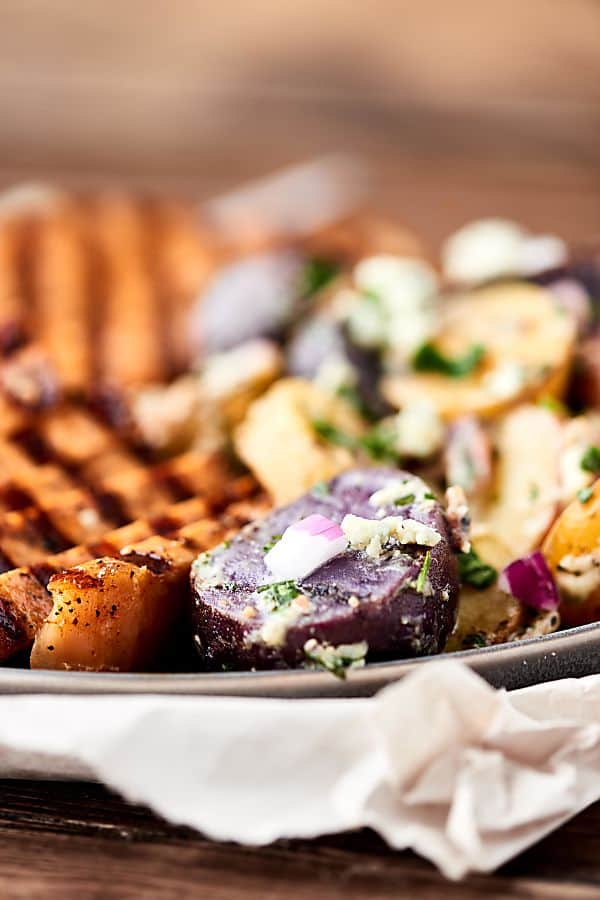 This Asian Pasta Salad Recipe is loaded with a homemade dressing: sesame oil, vinegar, lime juice, honey, soy sauce, spices, etc. –  fresh crunchy veggies: carrots, bell pepper, cucumbers – and other great mix-ins: noodles, peanuts, and cilantro! Light, fresh, quick and easy!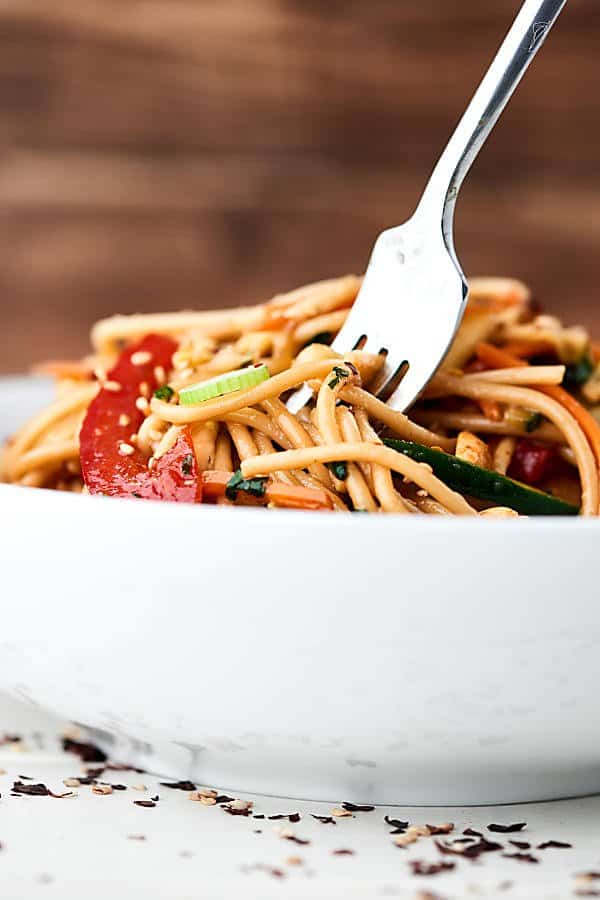 Hearty farro meets loads of fresh, crunchy veggies, tangy red wine vinegar, chickpeas, and spices to make this healthy and delicious Mediterranean Farro Salad Recipe!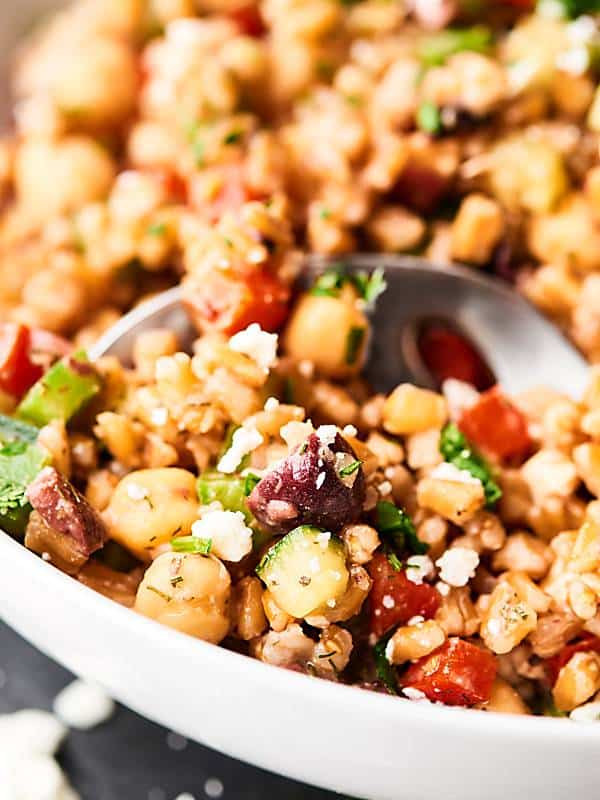 More Easy Memorial Day Salads.
Easy Memorial Day Desserts
Caramel fudge brownie ice cream cake. 5 layers of summer perfection: brownie, caramel and hot fudge sauce, pecans and oreos, vanilla chocolate swirl ice cream, and cool whip. Totally customizable! Don't like pecans? Trade them out for something else. Hate cool whip? Use whipped cream! Endless possibilities!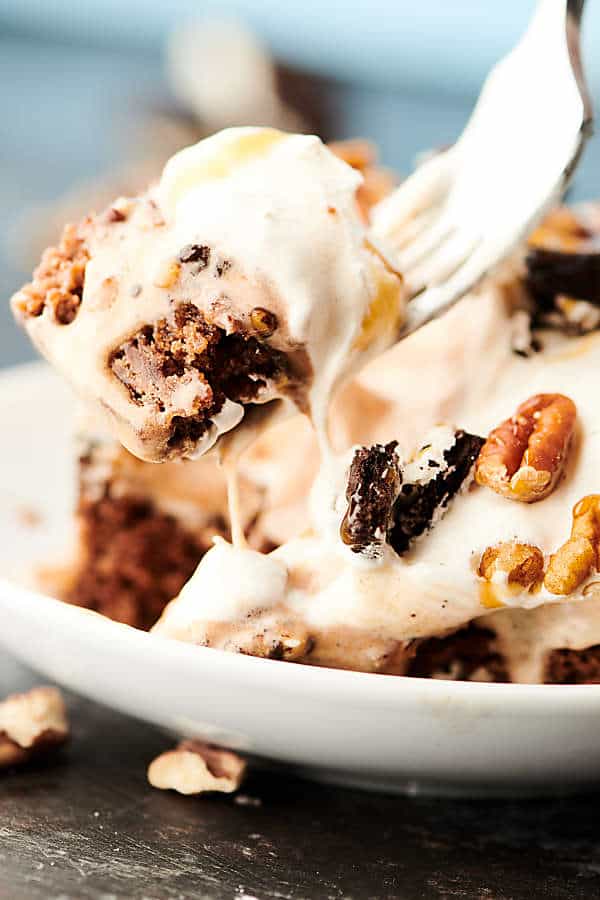 These are the best monster cookies ever! They are naturally gluten free cookies loaded with creamy peanut butter, oats, M&Ms, chocolate chips and are SO easy to make.
5 ingredient Sweet and Salty Potato Chip Truffles. The perfect no-bake sweet and salty dessert loaded with sea salt potato chips, all natural peanut butter, pure maple syrup, and a touch of vanilla. Don't forget the drizzle of dark chocolate! Can be vegan and gluten free!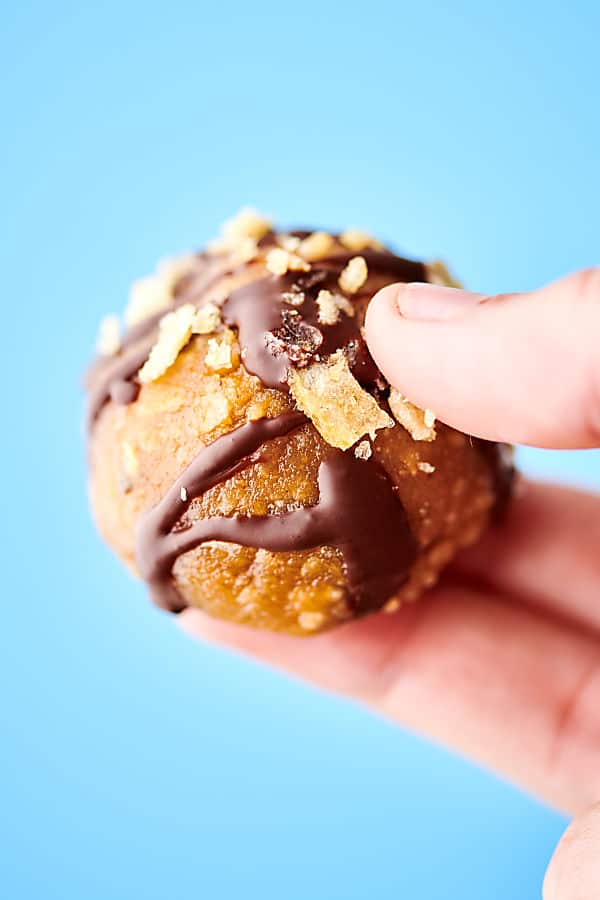 These Air Fryer Hand Pies are SO quick and easy to make. We're making 4 flavors today: S'Mores, Blueberry, Caramel Apple, and Cherry! I used store-bought crust and fillings to make this ULTRA easy, but feel free to make your own homemade crust and fillings!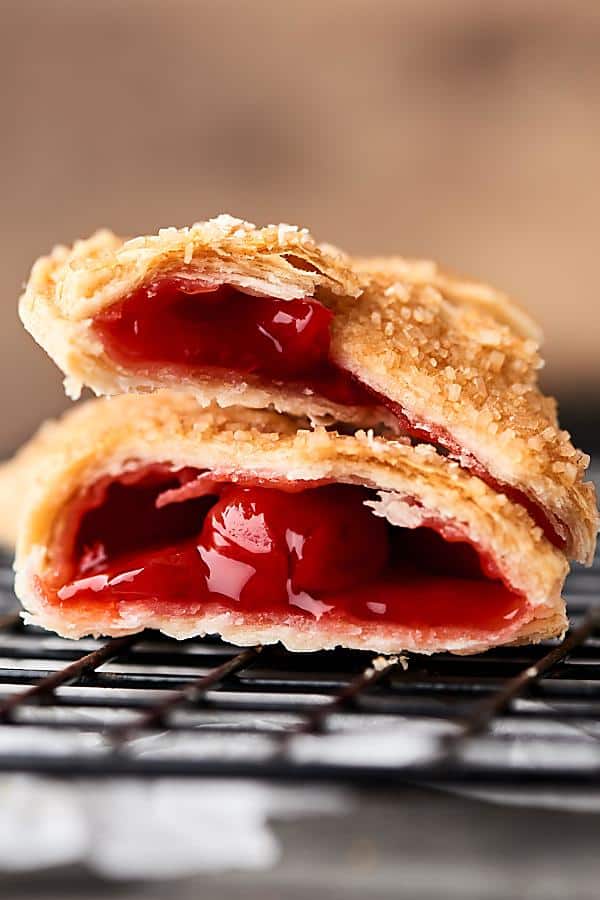 These Vegan Raspberry Oatmeal Bars are SO easy and tasty. This vegan gluten free dessert is loaded with oats, brown sugar, coconut oil, walnuts, and your choice of preserves or jam!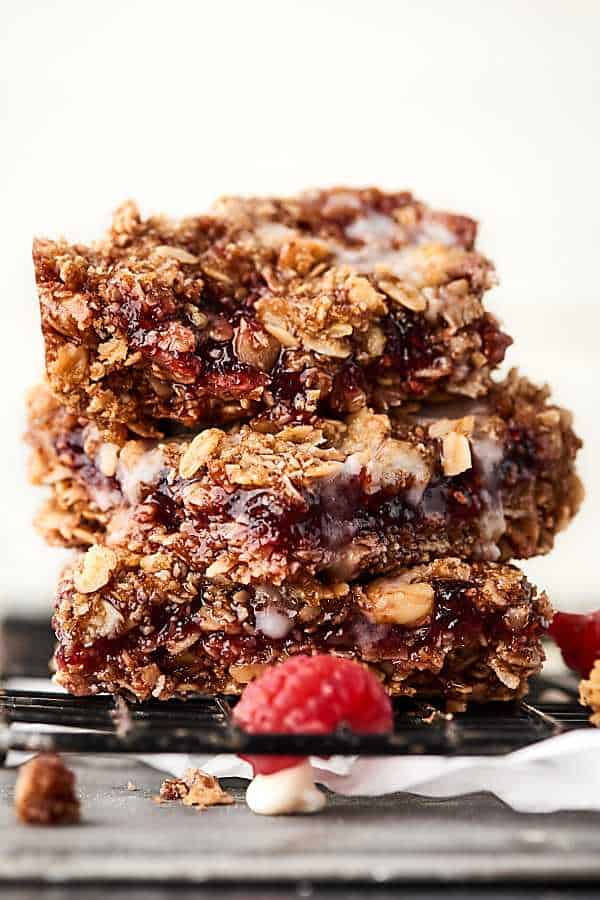 This No Churn Roasted S'Mores Ice Cream Recipe is insanely quick and easy to make and is loaded with hot fudge, roasted marshmallows, and crunchy graham crackers! Only 7 ingredients needed and NO ice cream machine required!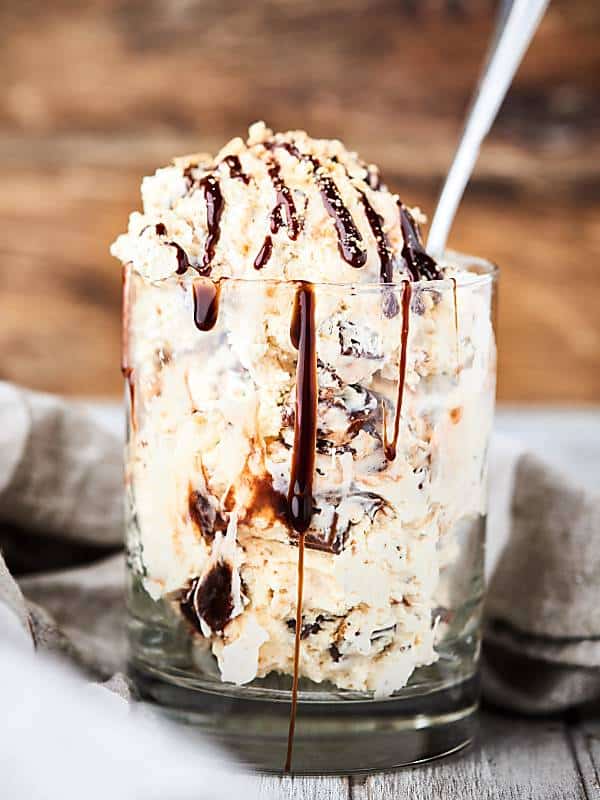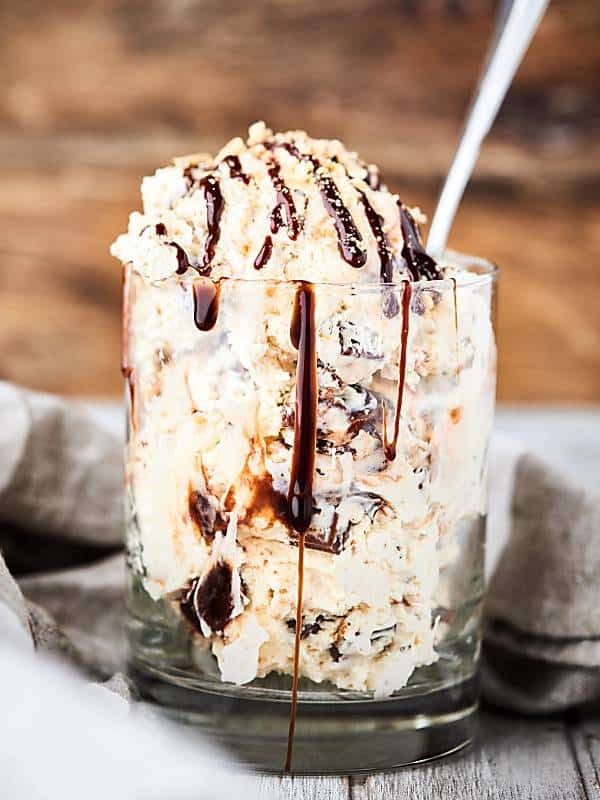 More Easy Memorial Day Desserts.
Easy Memorial Day Drinks
A classic, Easy Margarita Recipe. 5 ingredients: tequila, simple syrup (or agave), lime, lemon, and orange juice! A simply perfect and refreshing cocktail!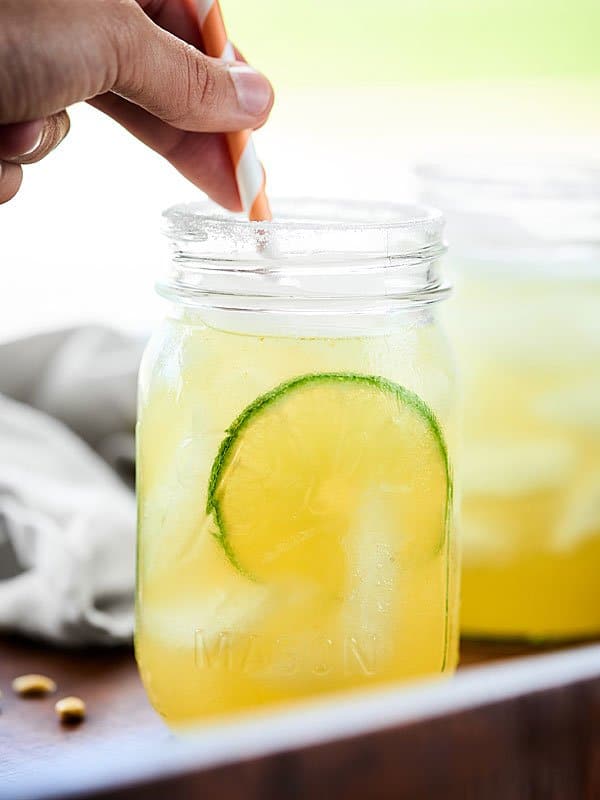 This Watermelon Sangria is summer in a glass! Fresh watermelon, strawberries, & lemons make it so seasonal! The addition of wine & vodka doesn't hurt either. 😉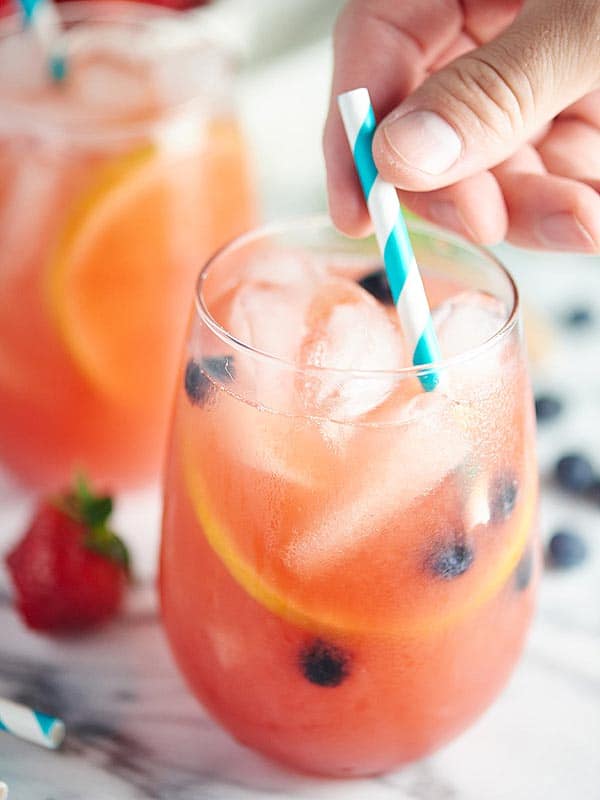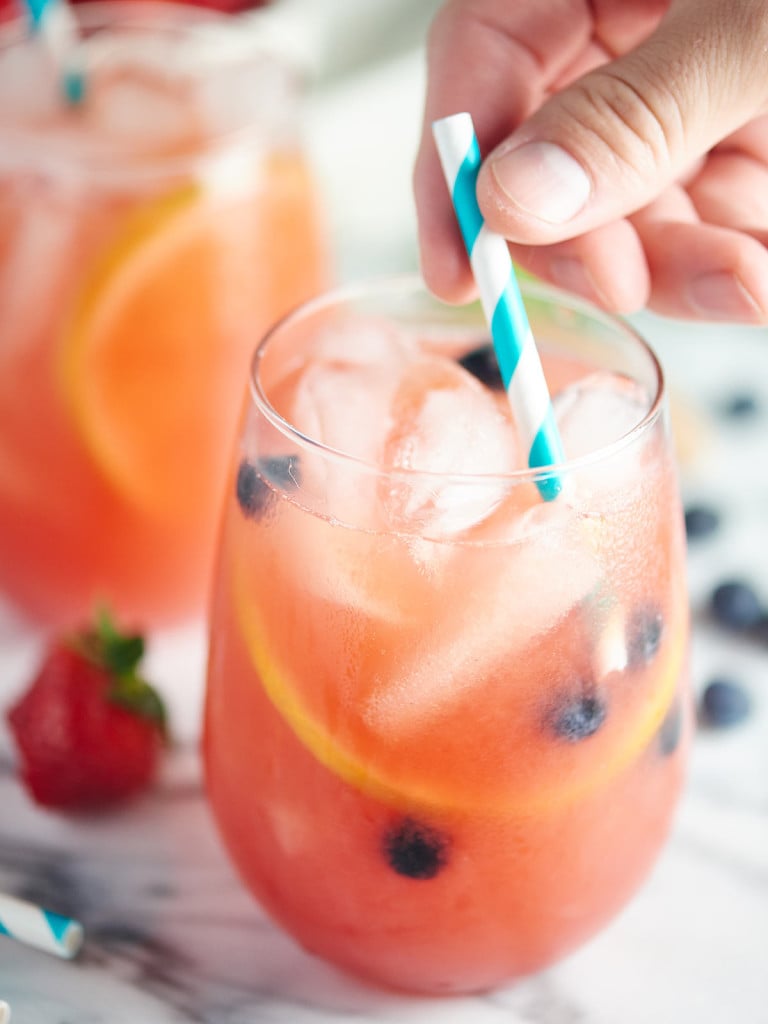 This honey strawberry lemonade only has four ingredients and is naturally sweetened! Perfect for kids! Add a shot of gin for an adults only cocktail!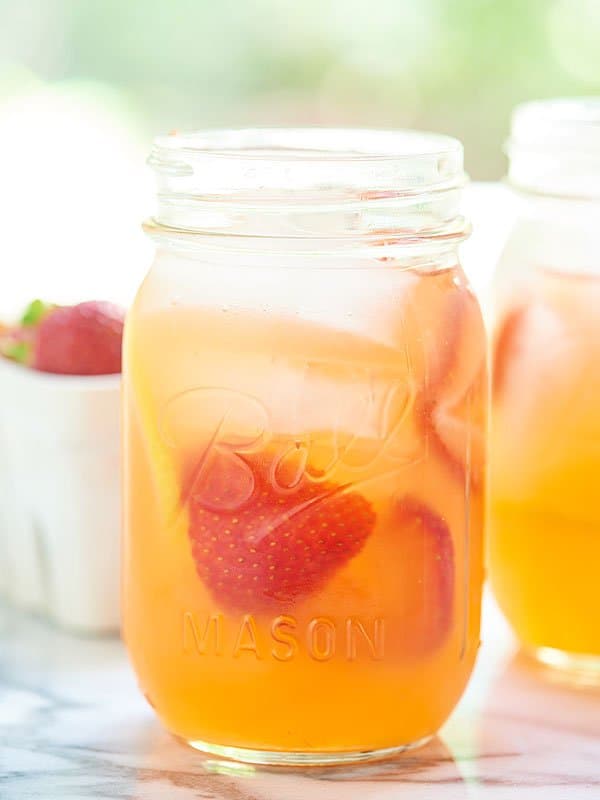 More Easy Memorial Day Drinks.
Happy Memorial Day!
– Jennifer
What other Memorial Day recipes would you like to see? Show Me the Yummy!